What To Do With This Wall?
Ladies, I need your help. If you watch my videos, especially my vlogs, I'm sure you've seen this painting in the background many times. It's my graduation project for art class in high school, the subject is Ophelia entering the river to end her life. It's been hanging on my wall since it was born and I've always liked it a lot, but lately I've been feeling like it may be time for something new. Honestly, although I harbour warm feelings toward it, the painting is not that good, it's super large and very dark in both appearance and theme. I've decided that I'd like to take Ophelia to my parents' house and replace her by something more light and lighthearted.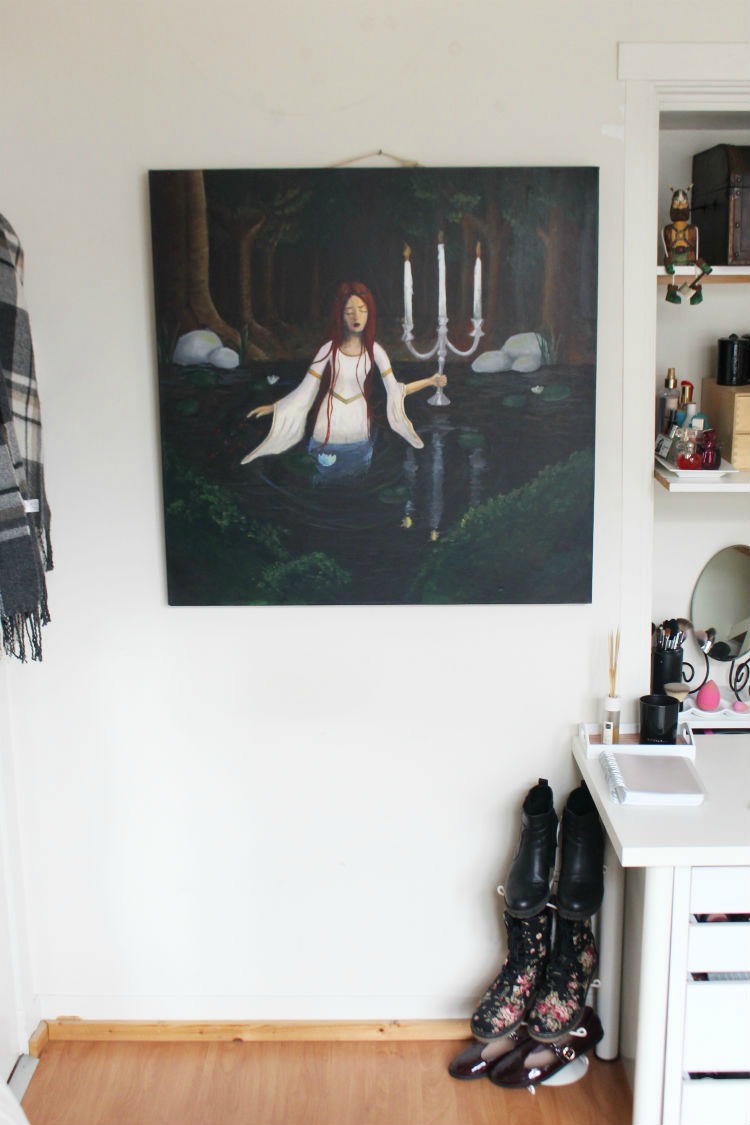 This is the wall I'm talking about. It's right next to my door, so anything I put there has to be relatively flat. I may be able to get away with shelves on the right side, but I'm not sure that's what I want to go for.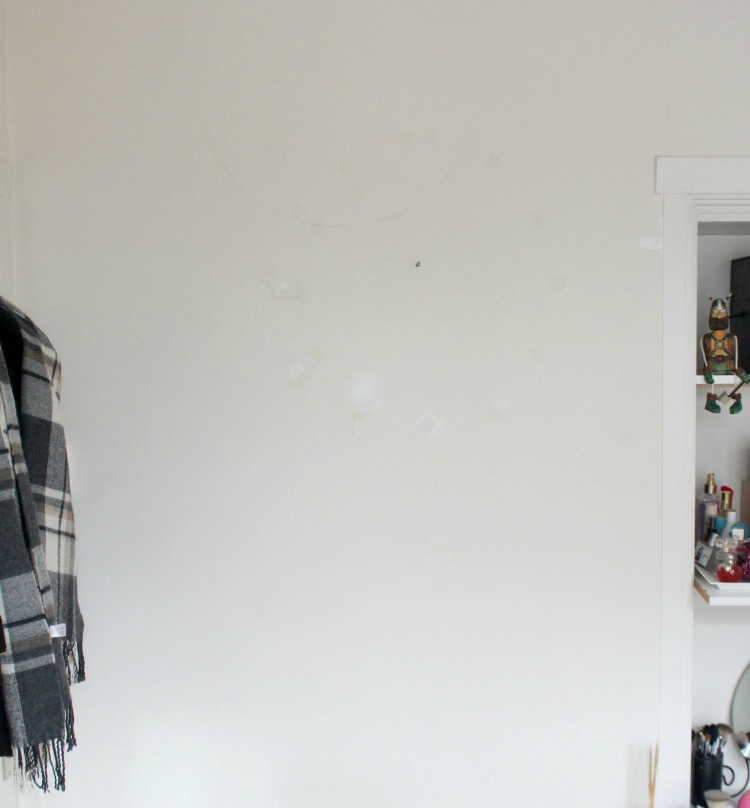 Alright, first things first. I hung Ophelia here because this wall is absolutely hideous, and the painting hides that just perfectly. The previous tenant probably had some kind of deconstructed clock hanging here, because there are 12 pieces of double sided tape stuck to the wall in a circle, that have been painted over in an attempt to hide them. There's another circle crossing this one, from another clock, I bet. You can also see a piece of paint has been peeled off by the frame of the closet, which was my doing when I hung up Christmas decorations. Oops. I'm pretty sure I'm going to have to peel all the paint off this entire wall and re-paint it to fix all of this, before I can do anything else. The previous tenant left a can of white paint that I can use to paint the wall.
When I've painted the wall, what do I do next? I don't want to leave it bare I think, it's quite a large area. I've been looking for inspiration and have found a couple of things I like:
Hat display! I have six hats at the moment that I'm not sure how to store. They're in the closet at this point but I'm afraid it's not too good for them to store them the way I do now. I also really like the idea of having them out on display, they're all in colours that match my interior so it should look nice with the rest of my room. I really like the display pictured here, but I'm not sure how something like this would look with only six hats…
Another thing I'd like to do is replace the painting with some new artwork. I really like the idea of having a gallery wall, and I'm very excited to be able to paint and draw some new stuff to hang up in my room. However, I'm afraid a gallery wall might look very busy and crowded in such a small space. Maybe keeping the art mostly white and using white frames could help?
I also really like this combination of both. A gallery wall with other items (like hats) incorporated! This is definitely going to look busy, but I'm personally drawn toward this option the most.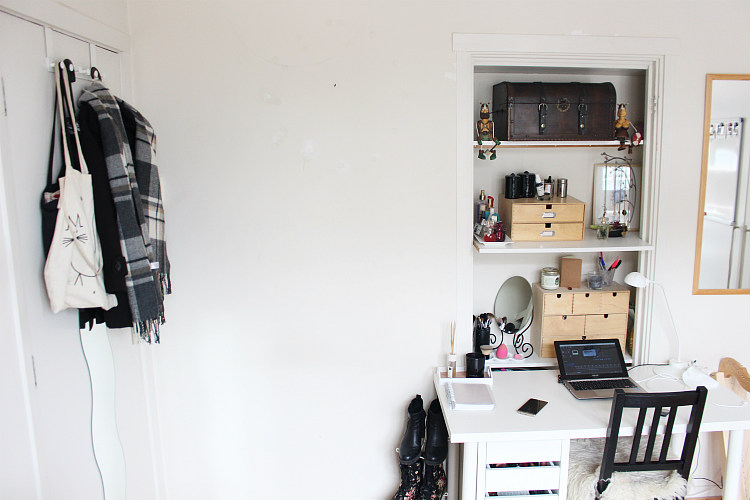 This is what the entire wall looks like. I'm afraid the open cabinet is so busy right now that whatever I do next to it, might be too much. I could try to take some of the items away from the cabinet, or maybe even pull everything together somehow and make it feel like one cohesive wall? I'm very much on the fence about this, and I'd love to hear what you think! What would you do with this space? What do you think I should do? Any tips or advice are very welcome!