The time has come to unwind and relax after a busy week. I'd like to try something new on the blog today; a little post, sharing some of my favourite things I've come across during the week with you. Little things that you can enjoy over your weekend: YouTube videos that I loved, great blog posts I've come across, great recipes or a new favourite nail polish. Anything I've loved and found worth sharing, basically! So if you're looking for something to keep you entertained during the weekend, look no further. These are my first January Weekend Loves!
Zoe's Makeup Collection
I'm a nosy person, and one of my favourite things to do is look at how other people organise their belongings. I uploaded my own makeup collection video last week, but OH MY, have you seen Zoe's? That size! That cabinet! That vanity! OH! I was basically clapping my hands with excitement throughout the whole thing. Well worth a watch if you enjoy this type of thing.
This Holiday Tea
I got this beautiful English Tea Shop Holiday Collection tea gift set for Christmas, and of course by now I've tried all of them out. My absolute favourite is Silent Night, which is made up of green tea with cinnamon, ginger, peppermint and rose petals. Sounds like a strange combination but it works incredibly well. If you can't get your hands on this specific tea, try mixing the ingredients yourself. Mixing your own tea is a really fun and rewarding thing to do!
This Little Boy's Voice Over
The "my boyfriend does my voice over" tag has been going around YouTube for a few weeks now. It's a fun format where you get your man to voice over how you do your makeup. These videos are hilarious and I love to watch them, Robbert and I did it for my Dutch channel just recently. But then I came across this and I died. This lady got her son to do her voice over and it's the most adorable thing ever. He does so well!
This Playlist
A little throwback never hurt nobody… And this just happens to be the era that gives me the biggest nostalgia. I was very young during the 90s (born in '93), so it's 00s music that really makes me go YES! I've been playing this one a lot this past week. It's a little guilty pleasure of mine. Oh, by the way, anyone have any idea what happened to Ciara?
This Incredible "Vlog"
Whenever someone asks me who my favourite YouTuber is, I always say the Michalaks. Hands down. Their weekly vlogs are so much more than just vlogs, they're absolute pieces of art, made with lots of love and skill. This particular one seems to be a new format for them and it's just incredible. Every week, the Michalak vlog is without a doubt the best thing I watch on YouTube (if not the best thing I watch, period). If you don't watch them yet, I highly recommend you give this one a watch. It's a cinematic master piece. Oh, and there's something incredibly special about watching little Grayson grow up and turn into a little human. Can't praise this enough!
This Amazing Soup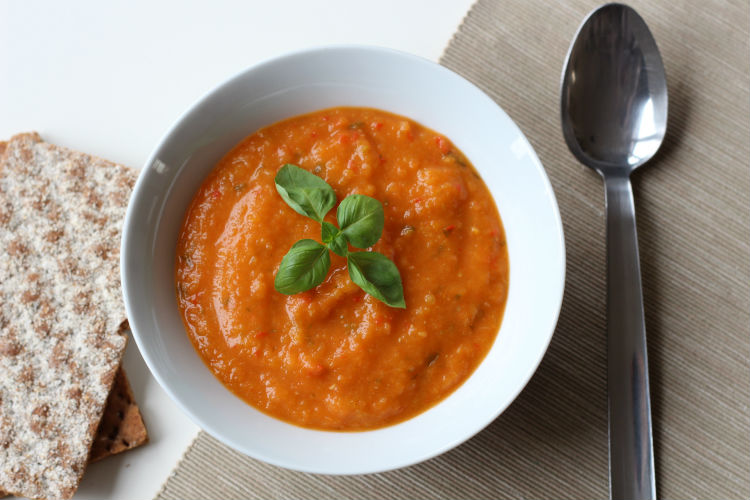 Alright, I'm going to cheat here a little bit and link you to one of my own posts, but I just cannot get over this delicious bell pepper soup. I made a batch this week to photograph and ended up eating it three times, so in my defence, I'm allowed to have it as one of my weekly favourites. Also because it's just the best thing ever. The perfect comfort food after a long, cold, windy wintery walk outside.
Enjoy your weekend everybody, I'll be back tomorrow with a hair tutorial for you! 🙂