A few days after new year's, after I'd published all my "resolutions and goals" posts, I made one more new year's resolution. The biggest one of all, in hindsight. The most life-changing one, in any case. I decided to stop saying no and start saying yes.
I always come across these posts about learning to stand up for yourself and saying no. Well, me being the anxious pessimist I am, I'm very, very good at saying no. I'd say I'm somewhat of an expert. When something scares me, feels like it'll take too much time, involves meeting new people, doesn't feel right, or is simply too new, my first reaction will be "no". Always has been. I'm not entirely sure when or how it happened, but right after new year's, I decided it was enough. I've felt really good and steady for months now mental health wise, so maybe that has something to do with it, but I'm ready to take on more (small) adventures in my life, venture out more and experience things I might have passed on in the past. So I resolved to say "yes", if the only reasons to say "no" are irrational fears or laziness.
Since I decided to say "yes" more, I've already had so many new experiences:
– I gave a workshop at an event, and agreed to give two more in the nearby future
– I met up with a complete stranger for a small project at short notice
– I agreed to play a role in a music video
– I've been more assertive than usual while working on my secret project, making it way more to my liking than where it was headed
– I've gone to events alone and met lots of other influencers
– I entered the process of getting an apartment that's way more than I ever dreamed of
And all of that in only two months! I can't even imagine what the rest of the year will bring if awesome things keep happening in such quick succession.
I very much feel like saying "I should've done this long ago", but the truth is, I don't think I was ready before. It's only recently that I've started feeling confident and comfortable enough to take on all these small new adventures which seemed very daunting and big to me before. And I'm happy to report that none of these experiences have been negative! I'm still waiting for the first thing I regret saying "yes" to, so that I can get over it and move on and not go back to saying "no". Not that I wish for something to go wrong, but I'm half-way expecting it to. Still a pessimist. It would be a good lesson too, I think. Anyways, so far it's been all great and if life continues treating me this well, I'm super excited for my slightly more adventurous future.
Here's to new beginnings!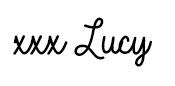 Photo by Catarina Vieira