Happy weekend, everybody! I hope you're all enjoying your day so far. I'm going to be working on my Elfia costume as the event is next week and I've only got half a skirt to wear at the moment.
As always I've gathered some favourites to share with you today in my Weekend Loves!
This Video
YES YES YEEEEES! This is such a good video. Spot on, everybody should watch it. So go ahead, watch it, and feel good <3
This Concept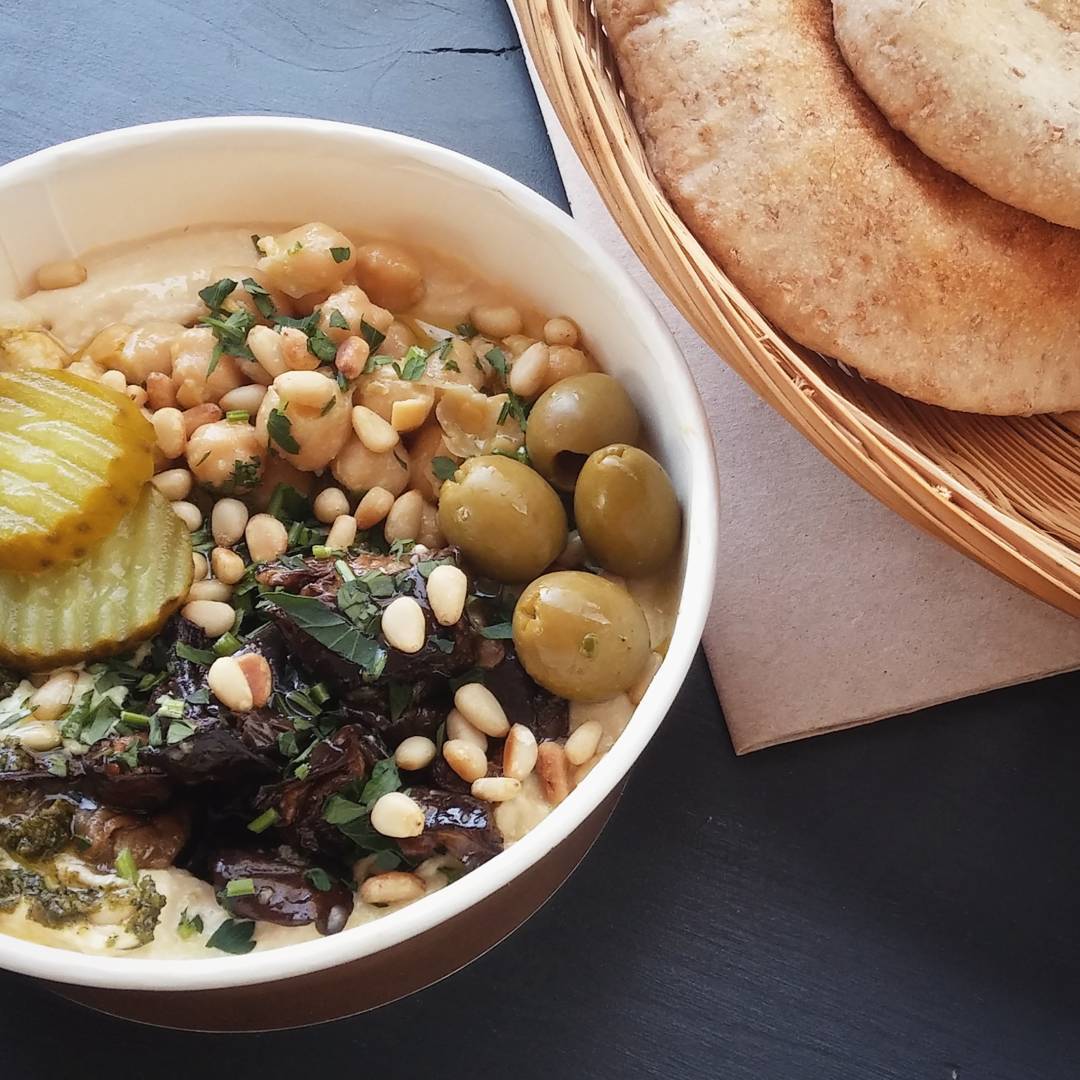 A new restaurant/deli opened in my neighbourhood, where they serve Israeli-style hummus as a dish with lots of toppings and pita bread. Robbert and I went there for lunch a few days back and I developed heart eyes. I already love hummus but this is such a fantastic way to enjoy it! I'll definitely be returning to this place and I'll be making and enjoying dishes similar to this at home as well. Do you have anything similar to a hummus-exclusive restaurant where you live?
This Playlist
Sometimes you just want to have something on in the background that won't distract too much. Like neutral pop music. No? Just me? This playlist is perfect for that; you can just have it on in the background and recognise a song every now and then.
This Skirt
I bought this skirt at Stradivarius in Maastricht last week and I wore it for the first time this week. I styled it with my bee cardigan and some pointy flats in a kind of vintage vibe outfit, very different from what the model's wearing with it but I love it that way. I was very surprised by the store by the way, a new Stradivarius just opened in Utrecht and I definitely want to go there to explore.
Enjoy your weekend!