My Top 5 Caffeine Free Teas
You guys know about my love for tea. All you need to do to know that is to look at the site banner, haha! However, as much as I love tea, I do happen to be very sensitive to caffeine. A cup of coffee will keep me hyper for the entire day and even a cup of very strong black tea can make my hands start to shake.
For that reason I only drink green, white and black teas in the morning, and turn to herbal, fruit and rooibos teas for the rest of the day. Today I want to share my five absolute favourites with you!
5. Teekanne Hüttenzauber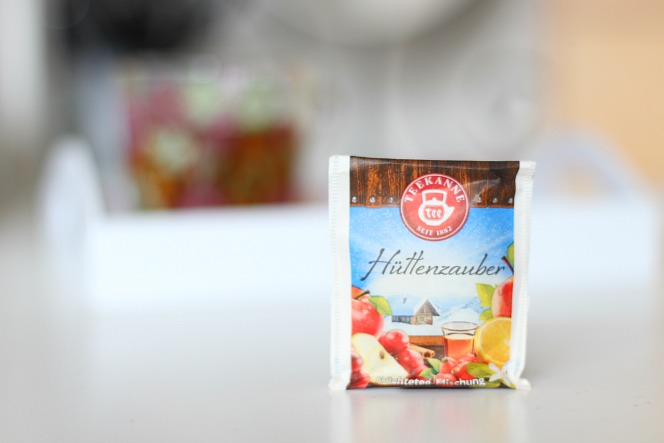 My family and I discovered Hüttenzauber (cabin magic) tea in Austria a few years ago, and have been addicted ever since. Every year when we go back, we stock up with boxes and boxes of this tea because we just love it so much. It's fruity, but warm and spicy at the same time. This is the first tea from the Teekanne zauber line I ever tried, you're going to see a few more of those on this list…
Ingredients
Apple, hibiscus, rosehip, orange peels, cinnamon, rum-grape-aroma, orange aroma
4. Teekanne Winterzauber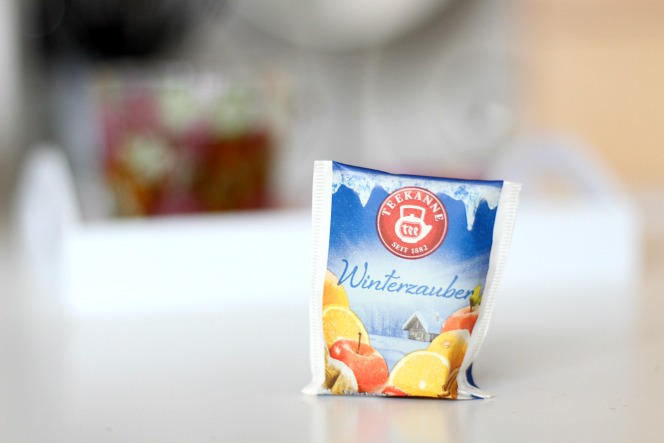 I wish it wasn't so hard to describe flavours. The Winterzauber (winter magic) tea tastes fruity and spicy as well, but completely different than the Hüttenzauber. It's a little bit of a fresher warm and spicy flavour, if that makes any sense.
Ingredients
Hibiscus, rosehip, cinnamon, spekulatius aroma, apple, elderberry, cloves, peppermint
3. Alpine Herbs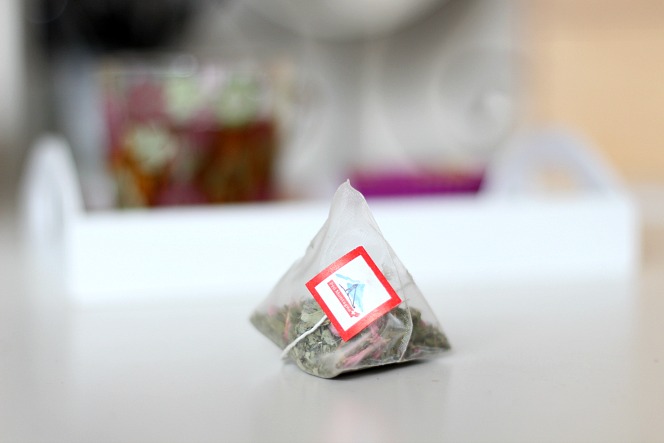 Many brands sell Alpine herb teas and all of them taste rougly the same in my opinion. Of course the contents can vary but I feel like the flavour always has the same air. Alpine herbal tea is, as the name suggests, made with herbs that grow on meadows in the Alps. It's a very nostalgic taste to me and I love it! A lot of the herbs also have great healing properties for the body.
Ingredients
Assorted Alpine herbs like lemon balm, thyme, nettle, mint…
2. Teekanne Kaminzauber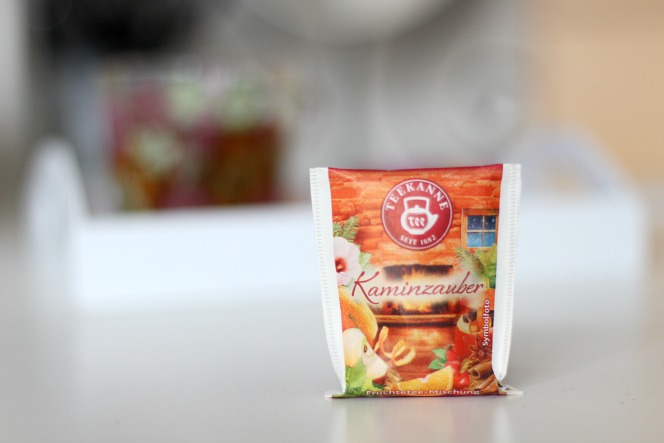 My absolute favourite zauber tea from Teekanne is Kaminzauber (fireplace magic), which I believe is a pretty recent addition to the zauber family. I discovered it a year ago on my last trip to Austria and have been absoutely hooked ever since. It's a (surprise) warm, fruity and spicy flavour, but very different from the other two I featured on this list.
Ingredients
Apple, rosehip, hibiscus, cinnamon, apple aroma, cinnamon aroma, liquorice root, blackberry leaf, orange peels, citric acid, malic acid
1. Atelier Cherubijn Witches Brew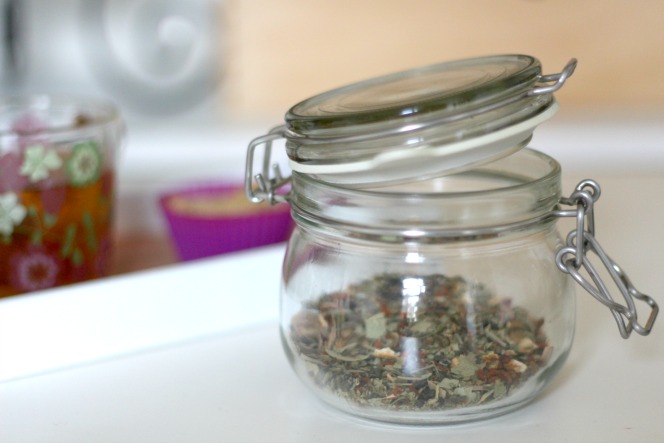 Oh, Witches Brew… I've talked about my tea tragedy a few times before as it was unfolding in the past few years. I found this lady and her tea stand at a fantasy fair a few years ago. I had a sniff at her teas and fell head over heels in love with Witches Brew, a tea filled with herbs that help with menstrual issues and are great for women in general. And I don't just love its effects (it works!), the flavour is absolutely amazing. It tastes like history to me.
I fell even more in love with this tea after I came home from the fair, and decided I needed to stock up. So I went to the next fantasy fair, and the next, and the next… she was nowhere to be found. Through the help of my fellow fantasy fair going viewers I was able to find her website, but it doesn't seem to have been updated since early 2013 so I'm afraid she's out of business. I've been saving this tea as a special pick me up when I feel really bad and it's lasted me for many years, but I'm afraid one day I'm going to run out of it no matter what. I think I just need to get my act together one day and email this lady to ask if she still makes the tea and if not, maybe she'd share the recipe with me because I can't live without this stuff. My god it's so delicious… My absolute favourite tea ever.
So that's my top 5 caffeine free teas! I'm always on the lookout for more yummy infusions, so please share your favourite in the comments! 🙂