Scented candles are the biz right now, and I absolutely love them. There are, however, a few things about scented candles that are less ideal. They give off vapours that contain some toxic chemicals, and breathing them for prolonged periods could be harmful.
I'm pretty sure nothing bad will happen when you burn a candle for a few hours a week, but I like my house to smell nice all the time. There are some safer alternatives such as beeswax or soy candles, but these are pretty hard to find, expensive, and hard to make yourself.
Also, you can't leave candles unattended and in a small space like mine, the smell that comes off when you blow out the candle completely overpowers any of the scented candle scent, haha!
Insert reed diffusers! These don't burn with a pretty little flame, but they do give off a consistent scent and I think they're quite aesthetic as well. And the great news is; they're super easy to DIY using all natural ingredients! By making the reed diffusers yourself, you know exactly what goes in and you can customise the scents and how strong of a scent it will give off.
I'm going to show you how to make your own DIY reed diffuser!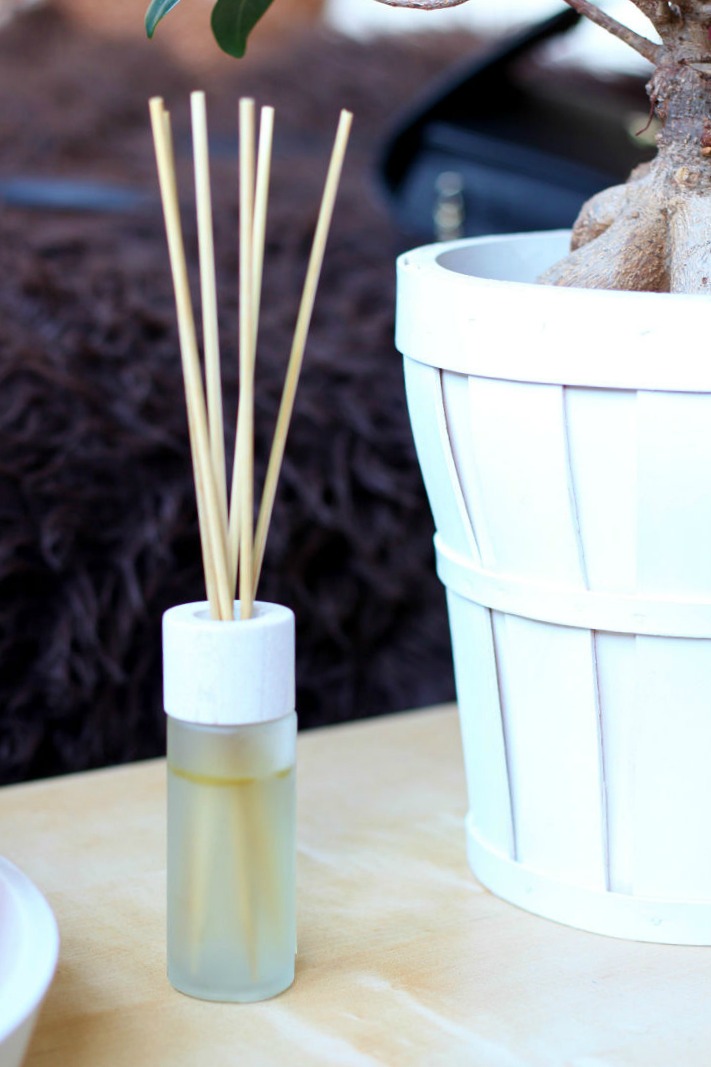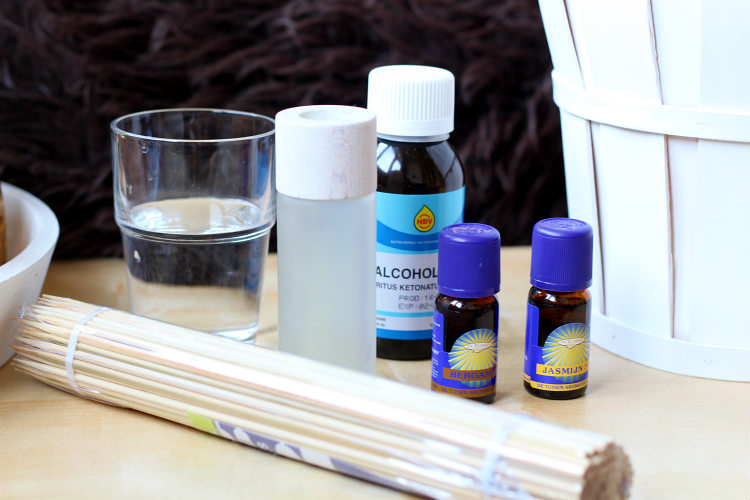 You'll Need
Glass container (little vase)
Water
Strong alcohol
Essential oil
Bamboo reeds (skewers)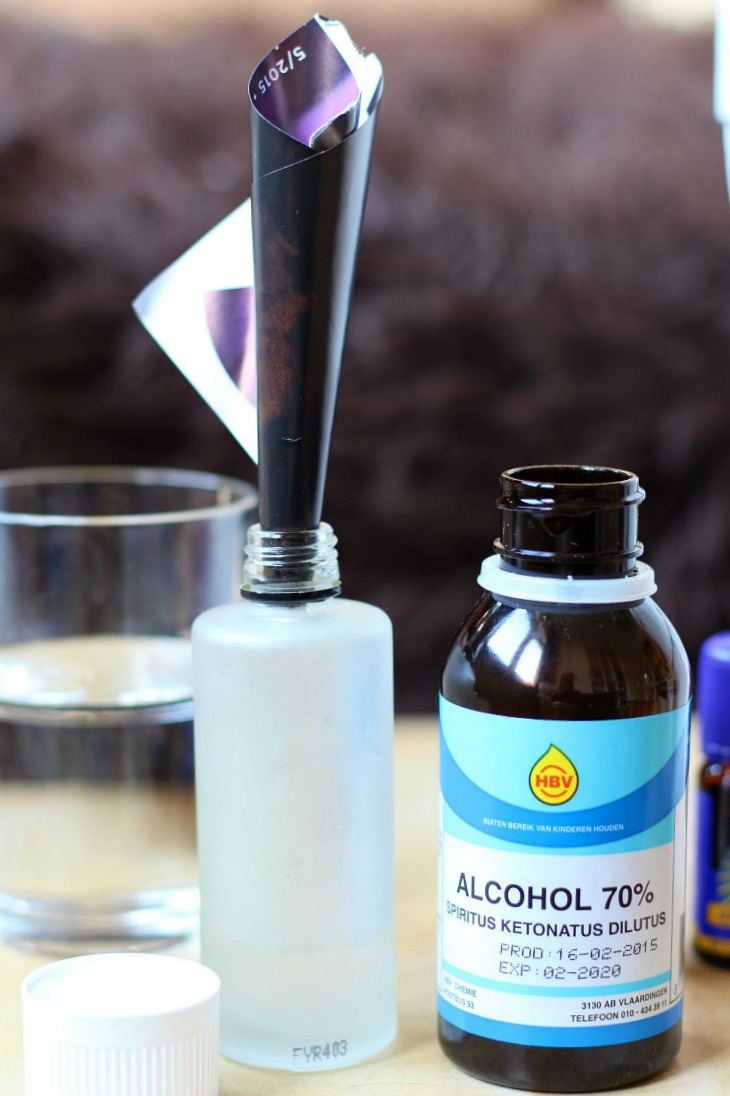 I'm re-using this glass bottle from some old Rituals reed diffusers I had and used up – it's such a cute little bottle, I thought it would be a shame to let it go to waste. You can just use whatever small glass jar or vase you have, just make sure it has a small opening at the top so the scent carrier doesn't evaporate too quickly.
Start by filling up about 1/4 of your bottle with strong alcohol. I used 70% rubbing alcohol, but vodka would work as well. Alcohol is going to act as a carrier for the scent, and as a preservative for your whole concoction.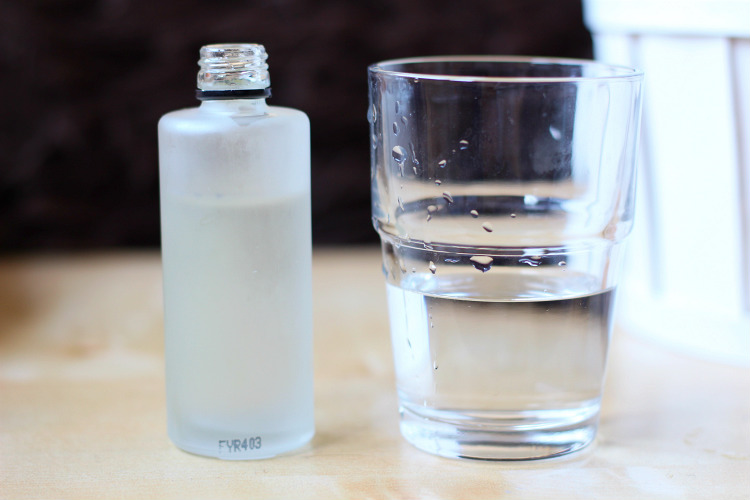 Fill the bottle with water to 3/4.
The last ingredient will be essential oil. This is where you can really get creative! Experiment with different scents and combinations, until you find one you really like. I went for a 50/50 mix of bergamot and jasmine, which works really well. It smells very fresh and floral, love it!
This is also the point when you decide how strong you want the diffuser to be. I used about 10 to 12 drops of both oils and my diffuser gives off a very nice subtle scent. You can always add more if you want a stronger scent!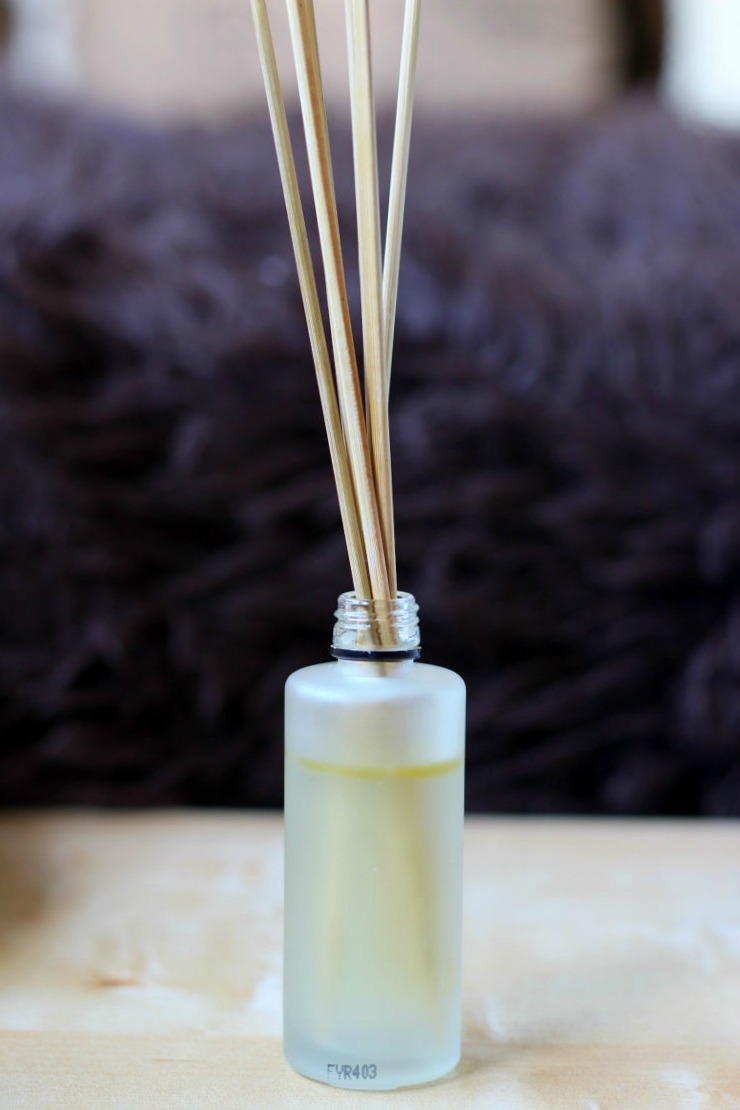 The oil won't mix with the water and alcohol, but the diffuser does spread the scent.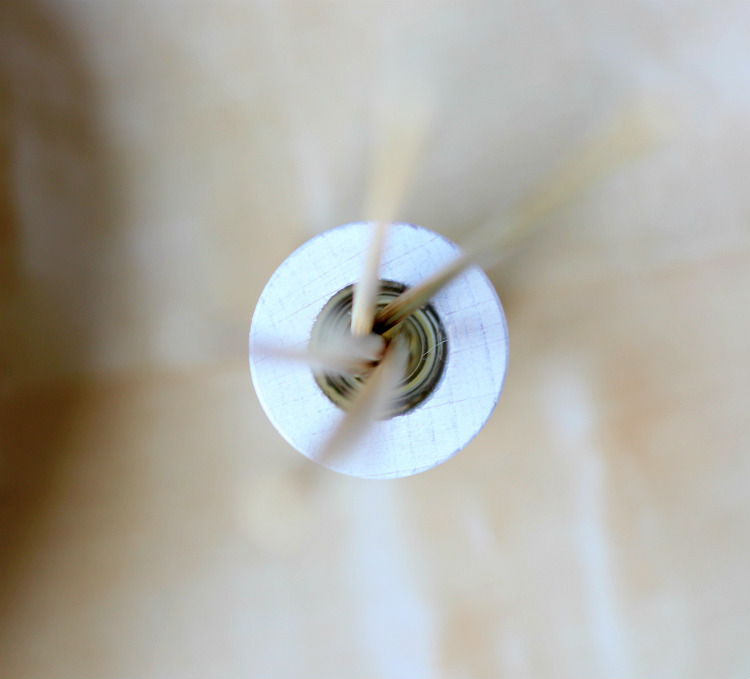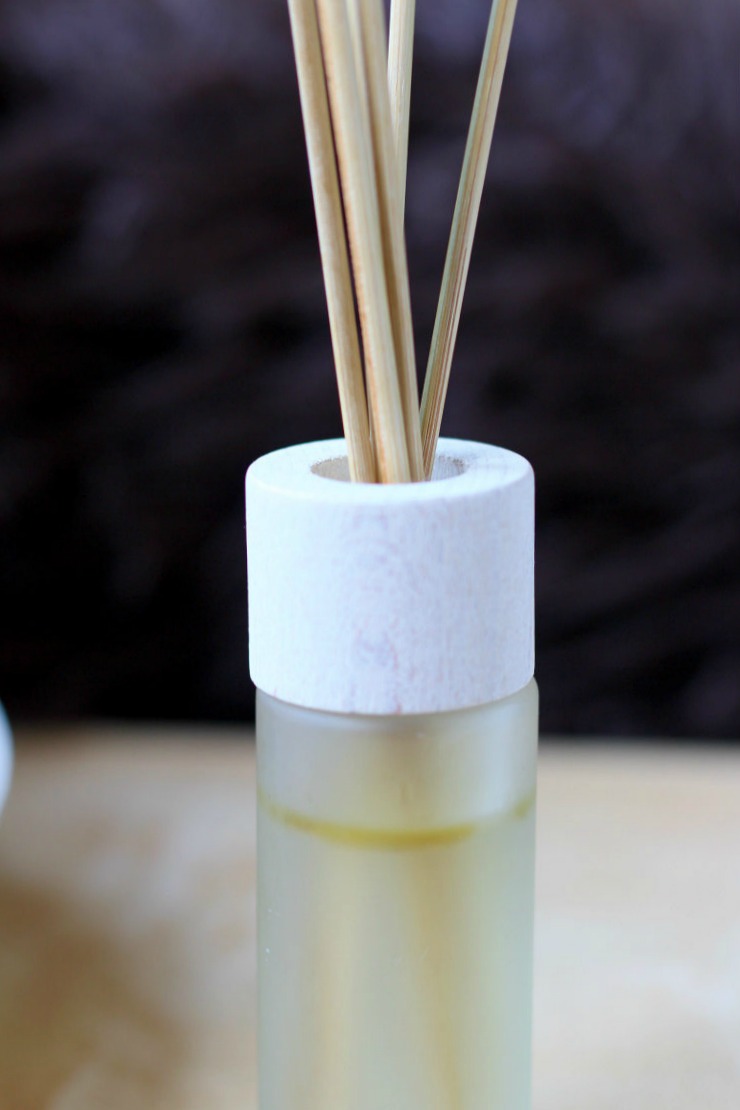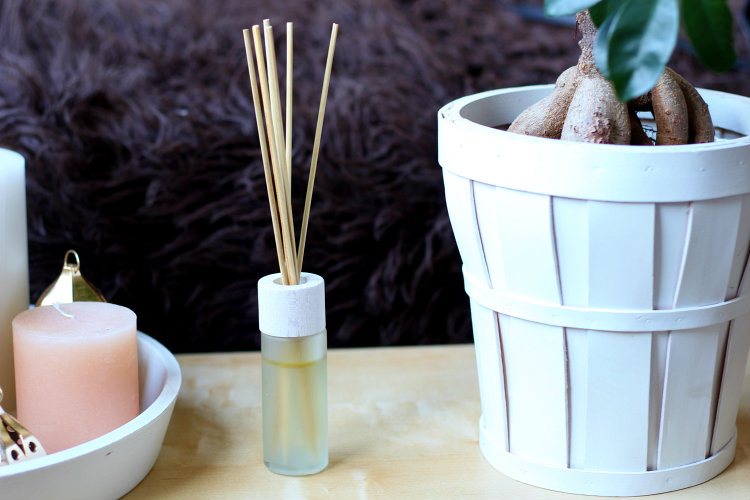 And there's your reed diffuser done already! Told you it was super easy. I love how this is so quick & simple to make, and so effective. I'm definitely going to experiment with more scent combo's once this one evaporates, and if I had more rooms to put diffusers in, I would start right away, haha!
You may want to add a splash of alcohol to your mix every now and then when you have this diffuser out, since it's the ingredient that evaporates the quickest but is needed to act as a carrier.
Enjoy your new DIY reed diffuser! 🙂