Scents have always been very special to me. I think I may have a stronger sense of smell than people around me, or at least I'm more aware of smells and often notice them when others don't. Nothing evokes such strong, vivid memories as scent, and I can truly, deeply enjoy a nice smell.
For Christmas, my parents gave me a gift card for de Bijenkorf, saying I should go to the gorgeous new beauty section in the Amsterdam store and pick out something nice. I went there with a friend last weekend, and since I was quite overwhelmed with the gigantic amount of beautiful luxury makeup they had, I decided to try out some perfumes instead.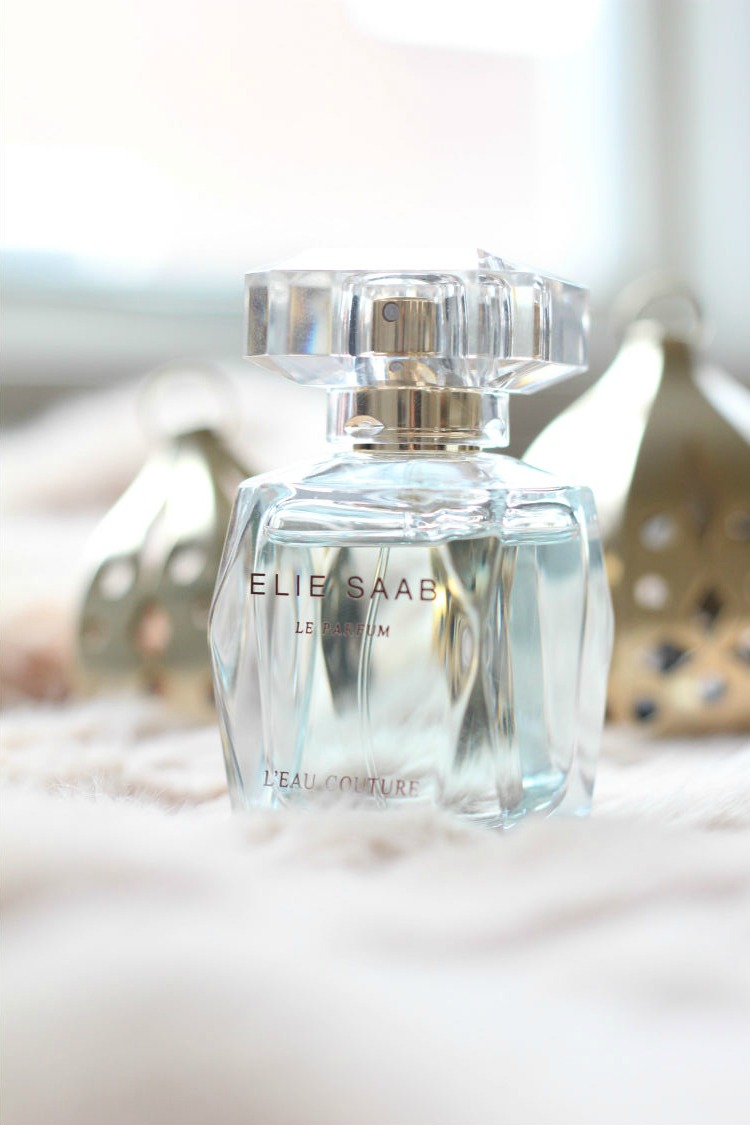 I can't even remember how many perfumes we smelled, but eventually this one caught my eye. I love Elie Saab as a designer (dubbed him the designer of my future wedding dress a long time ago), so I decided to give l'Eau Couture a go and oh, my. I fell in love instantly.
Fresh, citrusy but soft scents are my favourite, and this one is just that. Very feminine and slightly floral, but in a fresh, not overly sweet way. It develops beautifully on my skin and I just can't get enough of it. Since I'm very bad at describing scents (how do you even do that??), I looked up the notes of the perfume: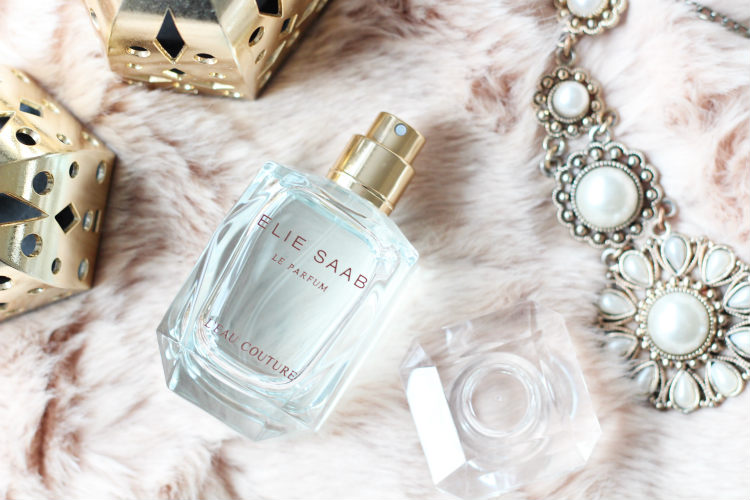 Elie Saab l'Eau Couture
Top notes   bergamot, green almond, magnolia
Heart notes   orange blossom
Base notes   vanilla
Oh, never mind the citrus then, haha! Although both bergamot and orange blossom could be considered citrusy florals, so I'm not too far off, right? Right? 😉
I love the way the bottle looks as well, very simple and elegant. The liquid itself is a light mint colour.
Elie Saab l'Eau Couture may well become my new signature scent, I can't get over how amazing this smells. Definitely a win!