Batiste Blush Dry Shampoo
Dry shampoo is a lifesaver and I'm sure many of us can hardly imagine living without it any more. Dry shampoo can help stretch your hair a couple of days before you need to wash it again, and it can add more volume and texture to your hair. I love my dry shampoos and I love trying out new ones. This time it's Batiste's turn! Batiste was one of the first brands to come out with a dry shampoo and is well known for it. It's readily available in Dutch drugstores, I'd been hearing about it for a while and I recently ran out of dry shampoo so I thought now would be a good time to give it a go. I purchased Batiste Blush and today I'd like to let you know what I think of it!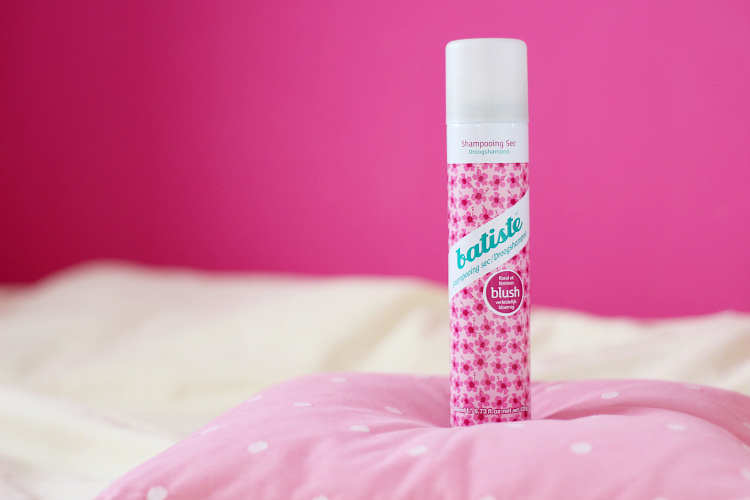 First of all, I really like the packaging. Bastiste Blush dry shampoo comes in a spray bottle which makes the product really easy to apply. The bottle looks cute with the pink flowers and white ribbon with teal letters. The back of the bottle has instructions, the warnings that always come with a spray bottle and a list of ingredients. It also displays the "vegan" and "not tested on animals" logos, which are always good to see.
The main ingredient in Batiste Blush dry shampoo is rice starch, which absorbs the oils from your hair and makes the hair look clean and fresh. You shake the bottle, spray some dry shampoo on your roots, give it a minute to absorb the oil, and then rub it in with your fingers or brush it out with a hair brush.
When you first spray it on, the dry shampoo lays on your hair as a white powder, which becomes less noticable as it does its work and pretty much disappears when you brush it out. It will leave a little bit of a white cast on dark hair especially, but it's nothing too noticable.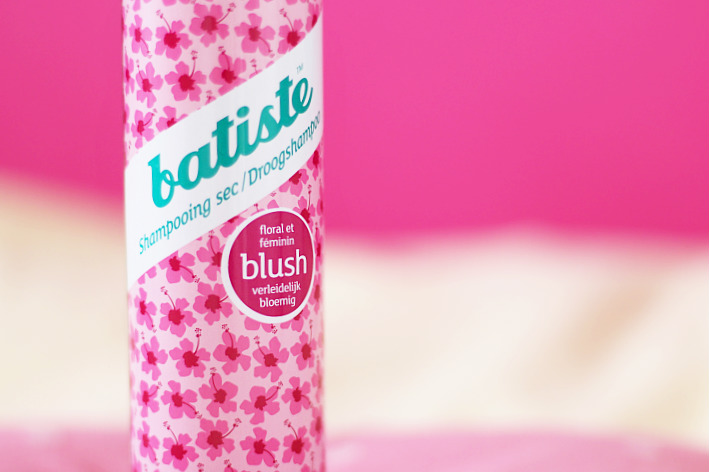 This dry shampoo doesn't add extra volume to my hair like some other dry shampoos do, but it does remove the oil and make my hair look like I just washed it. Better even, since it doesn't make my hair frizzy like actually washing it does. In fact I kind of like having an option that won't give me added volume; the volumizing dry shampoos often make my hair feel rough and dirty, which this one doesn't at all. Batiste Blush dry shampoo is pretty much undetectable after it's been applied, no dirty, heavy feeling!
Don't get me started on the smell though. My idea of a seductive floral scent appears to differ from Batiste's quite drastically, haha! Blush smells dusty and sweet to me, like elderly ladies, but not in a good way. I really don't like the scent, but luckily that's a very personal thing and I know many people who love the scent. I'm pretty sure next time I'll go for another scent, of which Batiste luckily has plenty.
Batiste Blush dry shampoo is available in major drugstores in the Netherlands and costs around €4,-.