Elfia was held this weekend! If you've been following me for a while you'll probably have heard of the Elf Fantasy Fair before, a fantasy event/festival that I go to every year. They re-named it to Elfia a few years back (no idea why, haha), but the concept is the very same. It's a fair where you can see performances, shop for the oddest things you won't find anywhere else, have delicious street food and mainly look at all the beautiful costumes people wear. So many people put so much effort into their costume every year, it's amazing to look at.
I'd been wearing the same costume for years on end now, and since my brother put a lot of effort into his costume this year (see photo below), I decided to switch it up a little bit as well and go for this gothic look, to match his a little bit better. Apparently it worked quite well as we had our photo taken by people a couple of times, haha!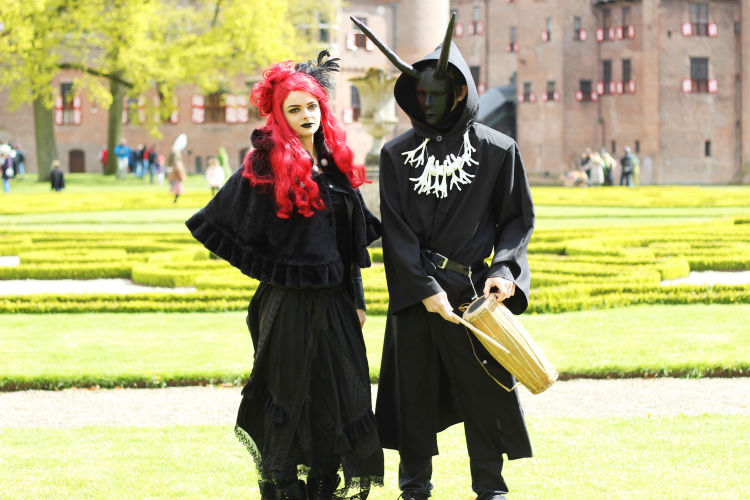 As Elfia is always held at the end of April, many people wear costumes made for warmer weather. This year we had really bad luck weather-wise and it actually ended up snowing. I tried vlogging the whole event but since it kept raining I couldn't take the camera out too much. We compiled the footage I did take into a little impression video, you can watch it below if you like. It's in Dutch but if you turn on the CC you can watch with subtitles!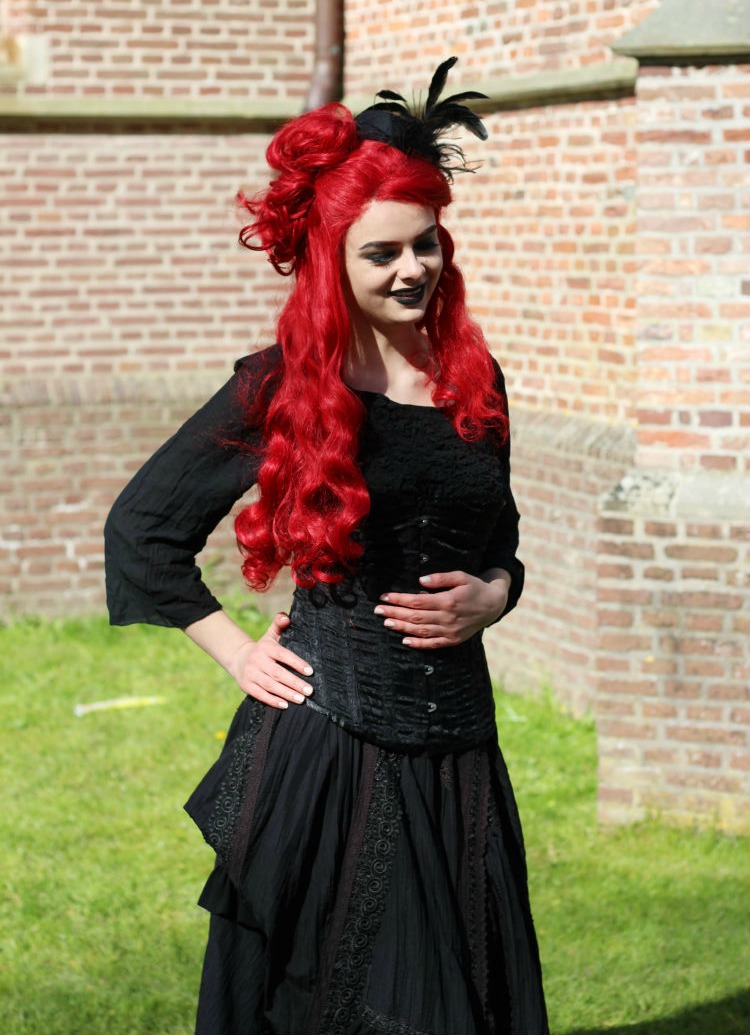 This is what I ended up wearing. I really like this look! It's nice and dark but with a pop of colour, haha! I'd never worn a wig out for prolonged periods of time before so that was quite exciting for me. By the end of the day all the edges had come off from all the rain, but I don't think it was too noticeable. I hope so at least.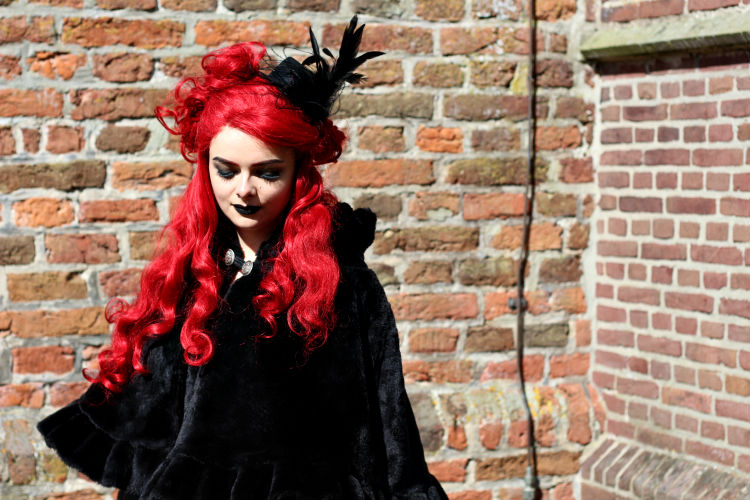 I had customised my wig beforehand (I'll have a blog post up about that soon, it was quite the process!) and I styled it in these buns to make it look a bit less heavy on the bottom and a little bit more interesting on the top. The hat I got at a Gothic and Fantasy fair (another event, we have loads of them in the Netherlands) a few years back, it goes really nicely with this hair style I think.
I kept the make up really simple with a red to black ombre brow, matte black eyeshadow and matte black lips. I used an eyeliner for my lips since I don't have any black lip products, it works alright but does need frequent touch ups 😉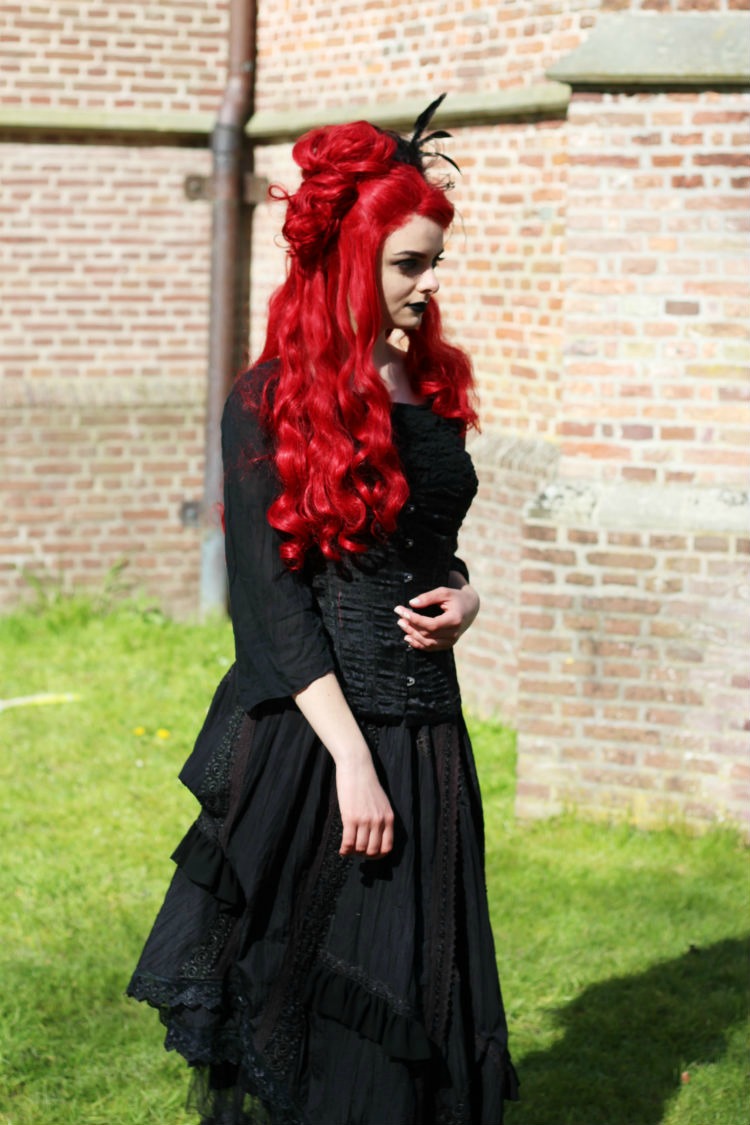 This is the costume as it was intended, but since it was so cold and rainy I wore my leather jacket and faux fur cape over top most of the time.
Elfia is held at De Haar castle in Haarzuilens near Utrecht every year, such a gorgeous location. It's one of few really castley castles in the Netherlands, haha!
I had a really great time despite the bad weather, and I'm already excited for next year.