Hairstyles With Bangs | Cute & Simple
Many people think that once you get bangs, you sabotage all your options when it comes to hair styling. The opposite is true! There's so much you can do with bangs, and I even think they add a lot of extra visual interest to the simplest hairstyles. I'm sharing three super quick & simple hairstyles with bangs today, which I think are totally to the bang wearer's advantage.
The Top Knot
This has pretty much become my go-to hair style since getting bangs (besides wearing my hair down, of course). A simple, fluffy top knot looks so much more interesting with bangs! And it's so quick and easy: just tie your hair into a high ponytail, messily backcomb the ponytail for extra volume, gently twist it into a bun and secure it with a couple of bobby pins. Ta-dah! Takes less than five minutes, and looks super cute.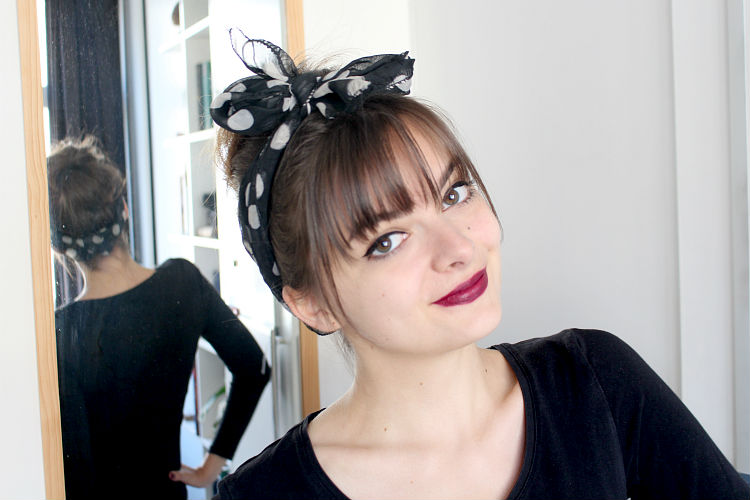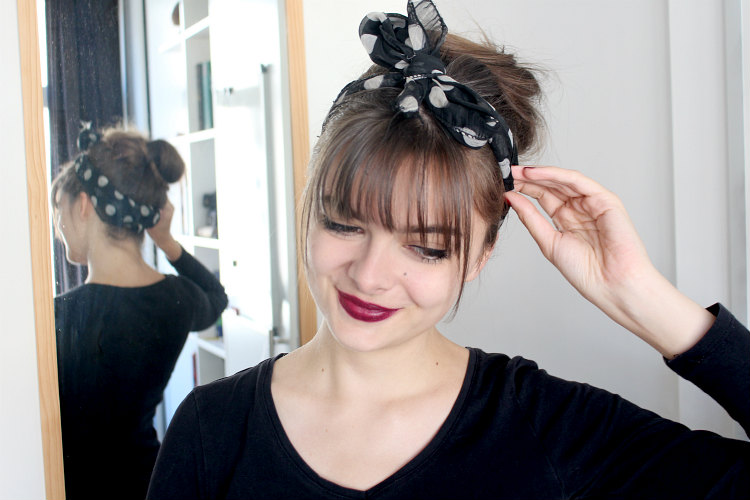 If you're looking for even more "oomph", a bandana adds just that. Fold a square scarf into a triangle, roll it up, and wrap it around your head. Tie the scarf into a knot or bow on top of your head, depending on how large your scarf is. And there you have it! Super cute, vintage-looking hairstyle with a modern twist.
The Bardot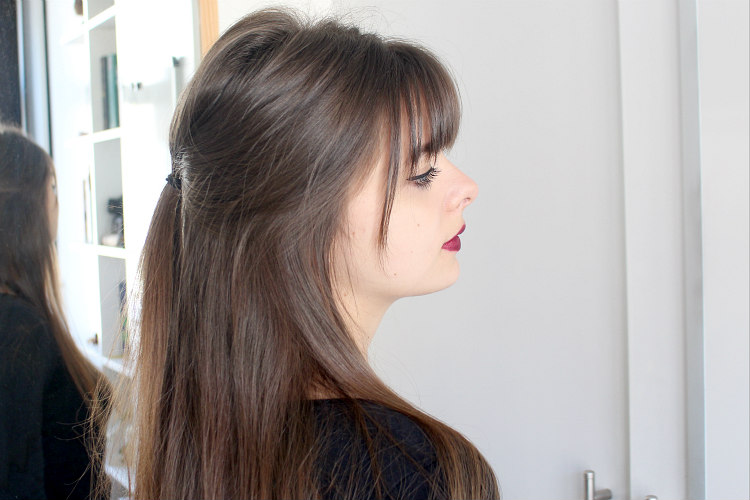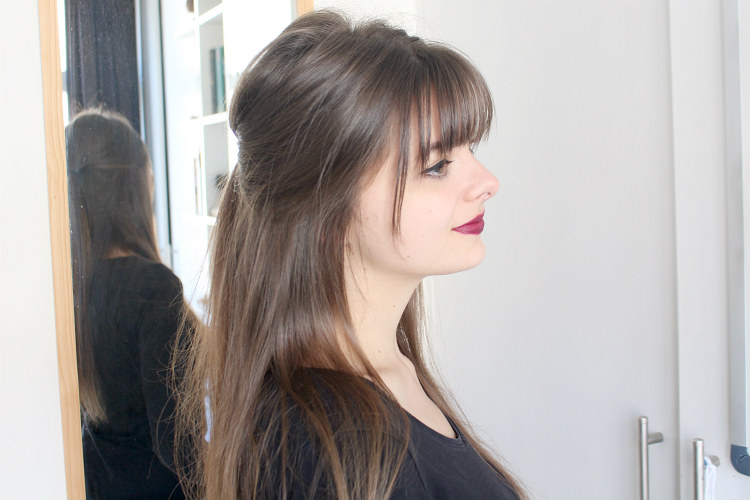 Speaking of vintage, it's time to look to the ultimate queen of bangs: Brigitte Bardot. She knows exactly how to rock the messy, romantic layered hairstyle. I can't wait until my bangs grow out a little so I can part them down the centre and get the full Bardot look, but until then, this approximation is more than cute enough! Take a section of hair on the crown of your head, and backcomb to get a lot of volume. Gently smooth over the top with a comb or brush, and gather the top layer of your hair. Pull everything back loosely and tie the hair into a ponytail. Gently rough up the hairstyle with your fingers and pull out a few strands of hair here and there to get a nice and messy, Bardot-like look.
The Milkmaid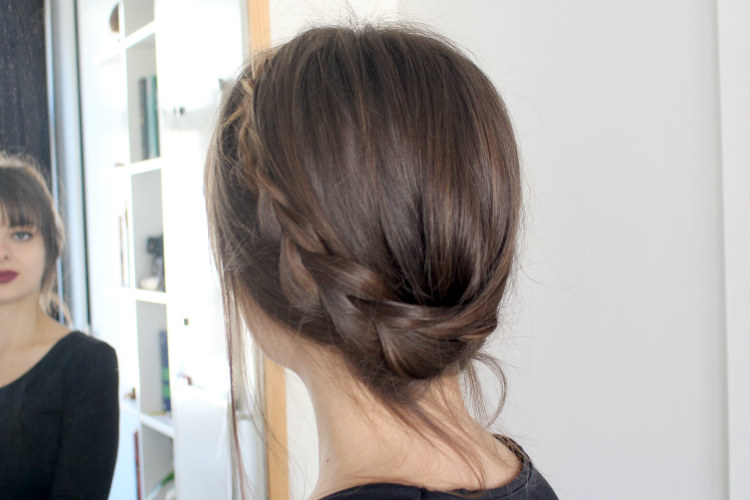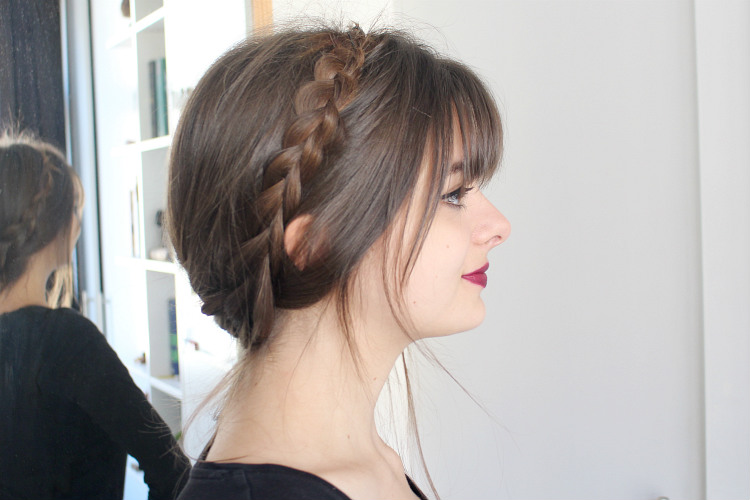 This is a hairstyle that I could never get to work with a bare forehead, but feel like I'm rocking with bangs. Milkmaid braids!
Start by splitting your hair in two in the back of your head. Braid each section, and tie with a hair elastic. Now to add more volume to your braid and give it a more bohemian look, gently tug on the sides of your braid to pull them apart and make the braid look a lot larger. Cross your braids over in the back, and bring them forward to just behind your bangs. Pin your braids down here with a couple of bobby pins, making sure to hide the tails of your braids underneath the braids themselves.
And there you have it! Three hairstyles with bangs which in my opinion look a lot cuter with bangs than they do without. Be sure to give them a go if you're a brand new bang owner like me!