Sanne's Delicious Pepper Soup
Last week, my friends and I held our annual Christmas Dungeons & Dragons session. Each year everybody brings food and we have a big feast while playing a D&D session (that's usually sprinkled with some seasonal events). This year, my friend Sanne brought a bell pepper soup. And guys, I don't know how to say this, but it just absolutely blew me away. This may just have been the best soup I've ever had. It's absolutely amazing and I couldn't let this one slip, so I asked her for the recipe and I'm going to share it with you today. The world needs to know about this. So here we go, I present to you: Sanne's delicious pepper soup!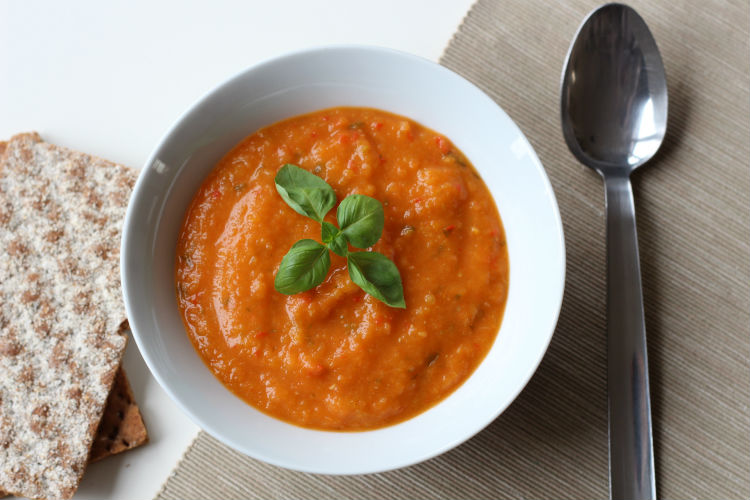 Ingredients
3 red bell peppers
1 green bell pepper
5 large vine tomatoes
1 large chilli pepper
2 onions
4 cloves of garlic
2 or 3 vegetable stock cubes
Fresh basil
Serves 4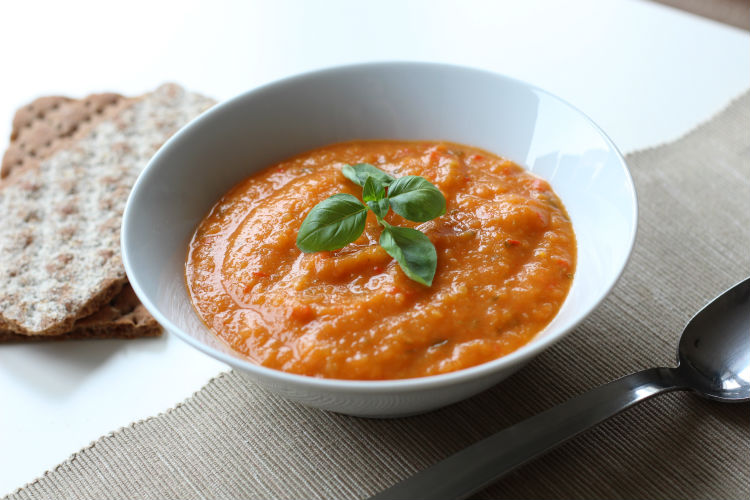 Bring water to a boil in a pot, enough to submerge the tomatoes. Cut an X into the skin of the tomatoes and place them in the boiling water until the skin starts to burst open (takes approx. 1 or 2 minutes). Drain the water and allow the tomatoes to cool down so that you can hold them. Peel the skins off, cut the tomatoes into quarters and remove the seeds.
Clean and chop up all the other vegetables as well. Don't worry about the size, we're going to blend everything later. Remove the seeds from the chilli pepper.
Heat up a little olive oil in a pot, and sauté your onion and chilli for about a minute. Add the garlic, and leave until the onion goes see-through. Add your tomatoes and let them cook until they start to disintegrate a little. Then add your peppers, and let everything cook for a few minutes.
Add a cup of water and your stock cubes (you can use a cup of stock if you like), pop the lid on and let everything cook for about 10 minutes.
When the peppers have gone nice and soft, transfer the soup into a blender and blend everything until smooth. Tear up some fresh basil leaves to taste, add them to the soup and blitz it again to blend them in.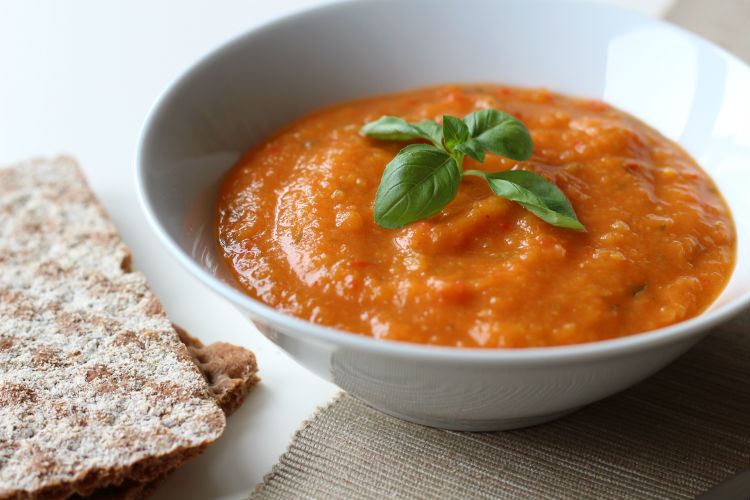 And that's it! A perfect little vitamin C bomb for the season of colds and flu's, and an absolutely delicious meal that stole my heart the moment I put the first spoonful in my mouth. You wouldn't believe how much flavour comes out of such simple, pure ingredients. Definitely do give this a try, and enjoy!