Liberation Day & Moving News | Loepsie's Life
Happy Monday everybody! We finally got some sunshine again this weekend, yay! Spring was off to a great start but we seem to have gone straight into autumn now. Let's hope it's temporary and the sun returns for a bit longer soon 🙂 I had a good week with some fun activities, but I also struggled with some intense PMS. Let's take a look at all the photos I took!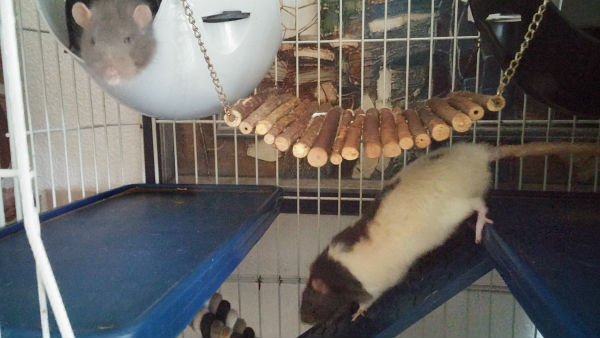 My boys <3 They give me so much joy.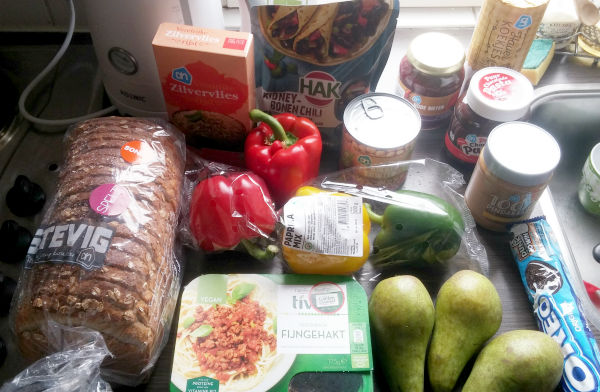 Tuesday is for chores and filming, as always. I got some groceries in the morning and came home with bread, rice, peppers, vegan mince, chilli, chickpeas, beetroot, oat cookies, chocolate paste, peanut butter, oreos and pears.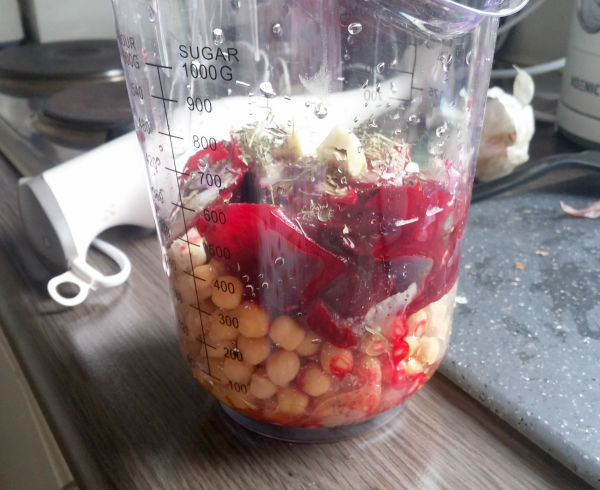 I spent all day filming videos, and in the evening I decided to make myself a beetroot hummus and a veggie dip made of a bunch of leftover green veggies I had in the freezer.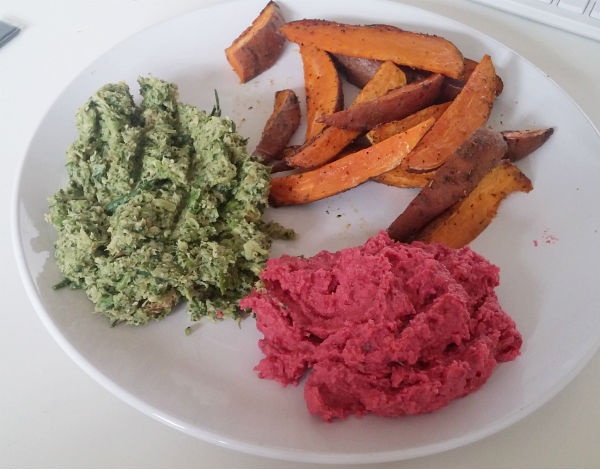 I had a big scoop of both dips for dinner with baked sweet potato wedges.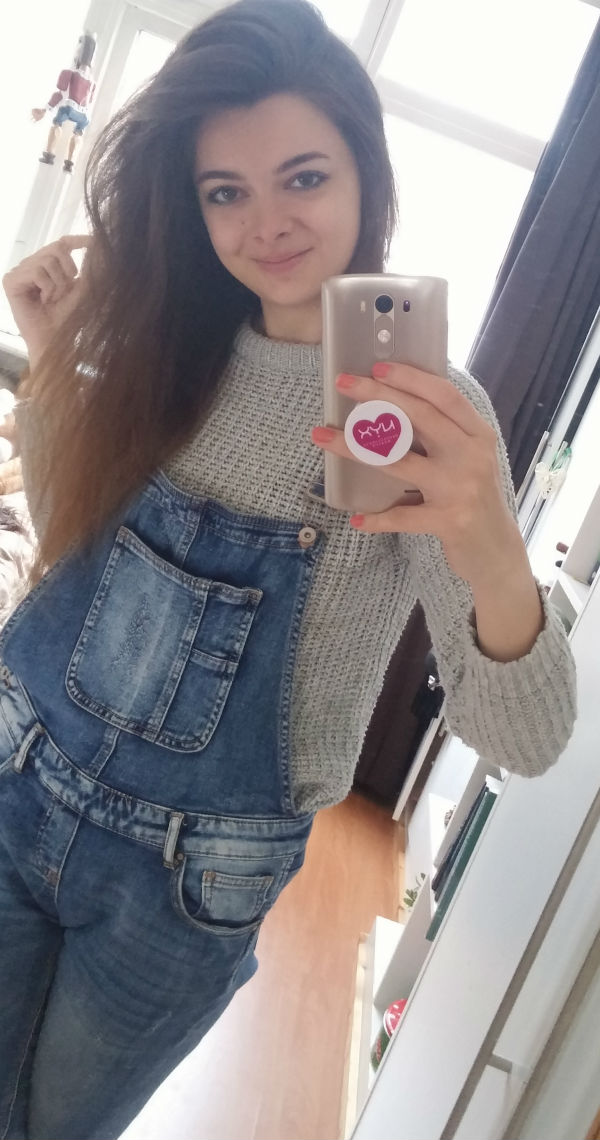 My favourite outfit at the moment. This is the one upside to the bad weather, I can still wear my dungarees with my grey sweater, haha!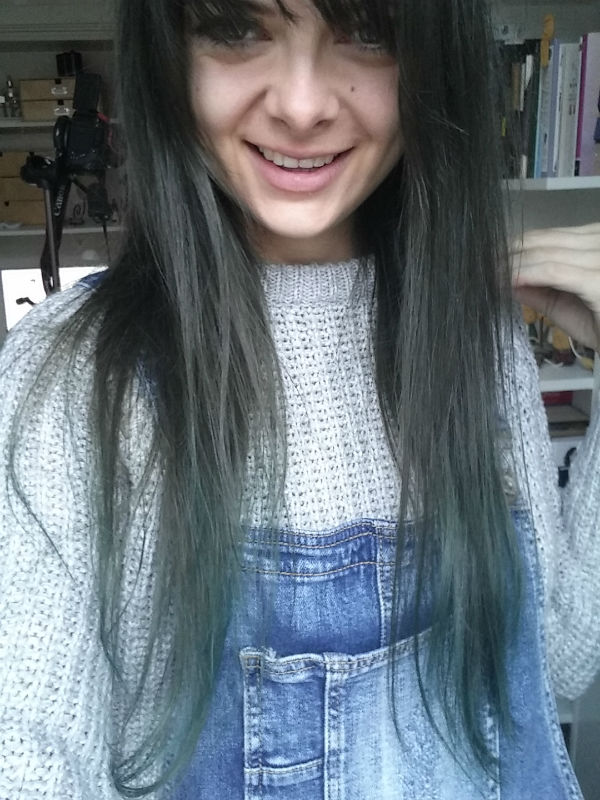 This is the day I decided to finally give my turquoise Colorista washout dye a go. I was really nervous about it after having heard some horror stories from people who used it and were stuck with a blue cast forever, but after doing a strand test which washed out really quickly, I was confident enough to give it a try. I LOVE the result! It's not turquoise, in fact it's plain green, but I really like the colour and I think it looks good on me. I'll be adding updates to the original hair dying blog post every time I wash my hair so that you can see how it's washing out.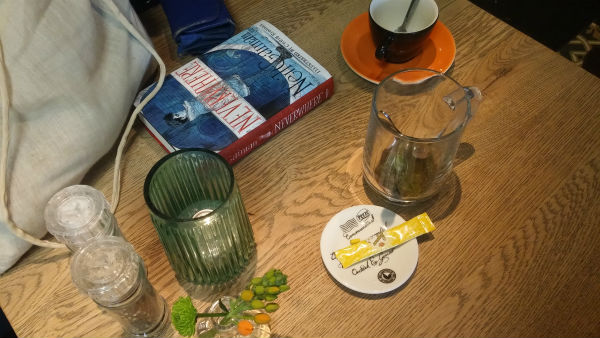 My friend Lisa is back in the Netherlands for a bit! She's travelling a lot at the moment, but stops over in the Netherlands about twice a year and when she does, we always meet up for hot beverages and chats. We got a hummus bowl for lunch and then sat down at a cafe where we stayed for hours as she caught me up on all of her adventures.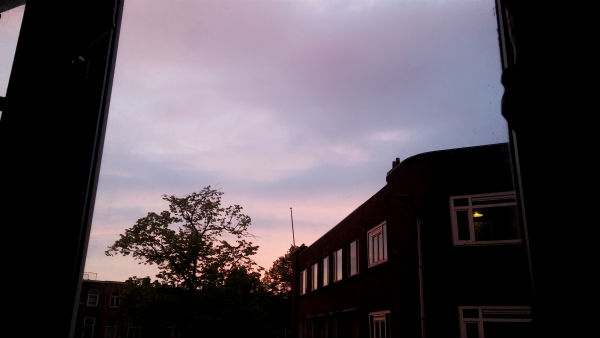 I got treated to this beautiful sunset in the evening.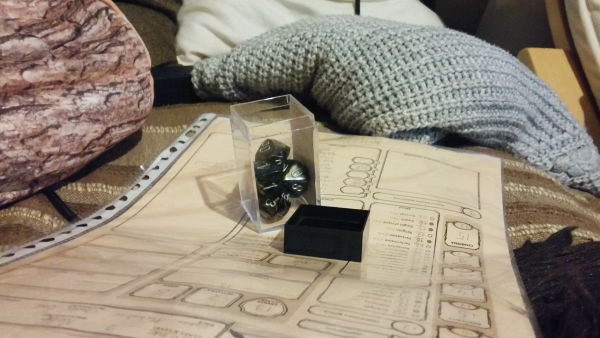 My friends came over, Robbert cooked dinner, and we spent the evening playing Dungeons & Dragons.
Oh Thursday, I didn't take any photos at all. It was quite a bad day, to be honest. I'd been moody all week but this day I just had the most terrible raging PMS that couldn't be contained, haha! I was angry all day for either no reason at all, or something minor and silly. Ugh. After I'd finished my editing I decided to take a walk in the park, which always makes me feel better. In the afternoon though my friend texted me that she finally got the letter from the judge we were waiting for, in regards to the apartment. We've been trying to rent a specific apartment since December, but the whole thing is really complicated as we're doing something unusual and we need approval from a judge. Back in December we called to ask what they'd require from us in order to be able to rent the place, so we spent months gathering all the documents they requested, just to now find out it's not possible after all. It's super frustrating as we could have moved somewhere else months ago, had they told us it wasn't possible right away. My friend is trying to call the judge's office to find out why they didn't tell us right away and if that does perhaps mean there is a way this apartment can be rented out. We don't want to give up on it until the judge tells us there's absolutely no way it can be done. When they do tell us, Robbert and I are going to start looking for another place. I knew apartment hunting would take a long time, but it seems to be dragging out endlessly (when we do start looking for a different place it's going to take a very long time as well, as we have a limited budget) and I'd just really like for it to be over. I'm so ready to move!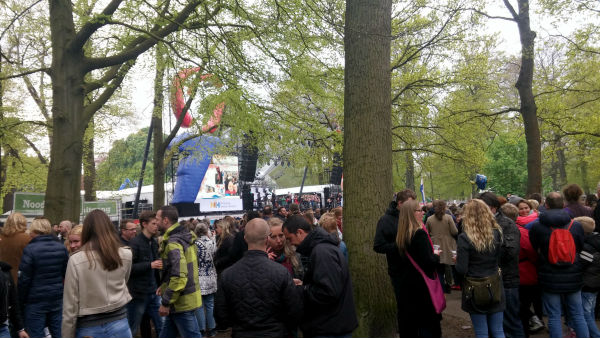 On Friday, Robbert and I met up with one of his friends in Haarlem and we all went to Bevrijdingspop, a liberation festival, together. Friday was liberation day in the Netherlands, the day we celebrate freedom and the end of German occupation during the second world war.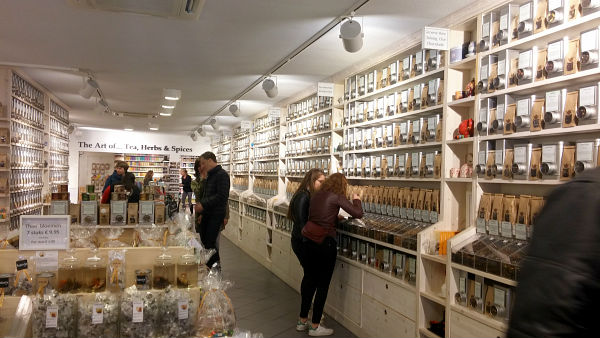 The festival was a little bit of a letdown to be honest, so we decided to head into the city after a while and walk around there. We came across this absolute tea heaven. Look at those walls of tea! This is ALL TEA! And so many of them are delicious. I decided to leave very quickly after having smelled a few of the teas and realising I loved all of them, but someone should definitely set me loose in there with a budget on my birthday, haha!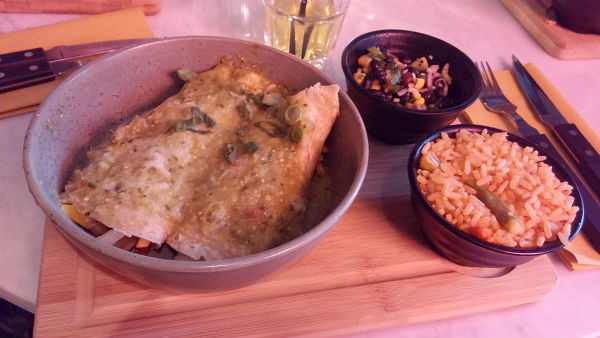 We had a delicious dinner at a Mexican restaurant, I had cheese-free veggie enchilladas. Yum!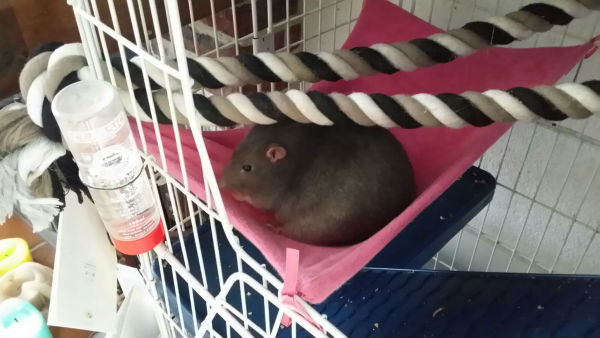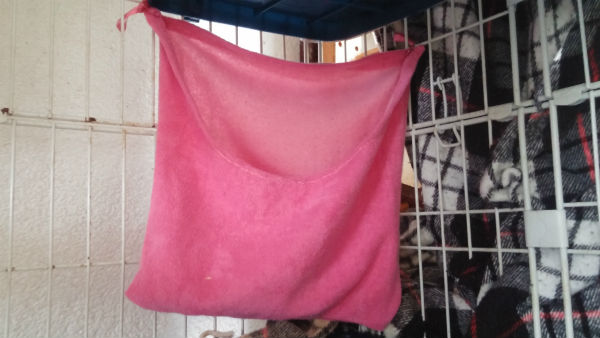 On Saturday I decided to relax by hand-sewing some new hammocks for the rats, out of old pyjama bottoms. I'd been pretty stressed out the past two weeks so I really needed a day completely off, spent at home doing nothing. Even when I'm doing all fun things, being away from home a lot stresses me out and it's all just been a bit much these two weeks. Making the hammocks was very relaxing and there's nothing as heart warming as seeing the rats love something I've made them. They've started using both hammocks right away! 🙂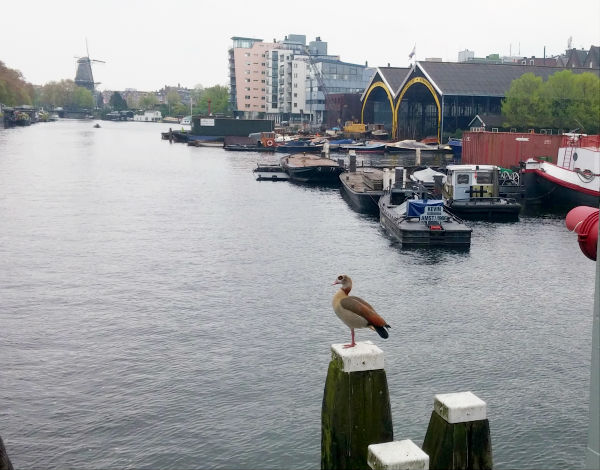 On Sunday I had a scouting activity planned! We all met up in Amsterdam, were divided into teams, and each team got their own colour. We had to wear a hat in our team's colour, while we walked through the city. Each team got hints by text, which we had to decipher and use to determine where we needed to go. When we made it to the right location, we had to do something like take a specific picture or make a video to prove we're there (and make a bit of a fool of ourselves, the people sending the hints needed some entertainment too, haha!). None of the teams knew each other's colour, so spotting another team in the city and texting their colour to the hint-senders got you a bonus point.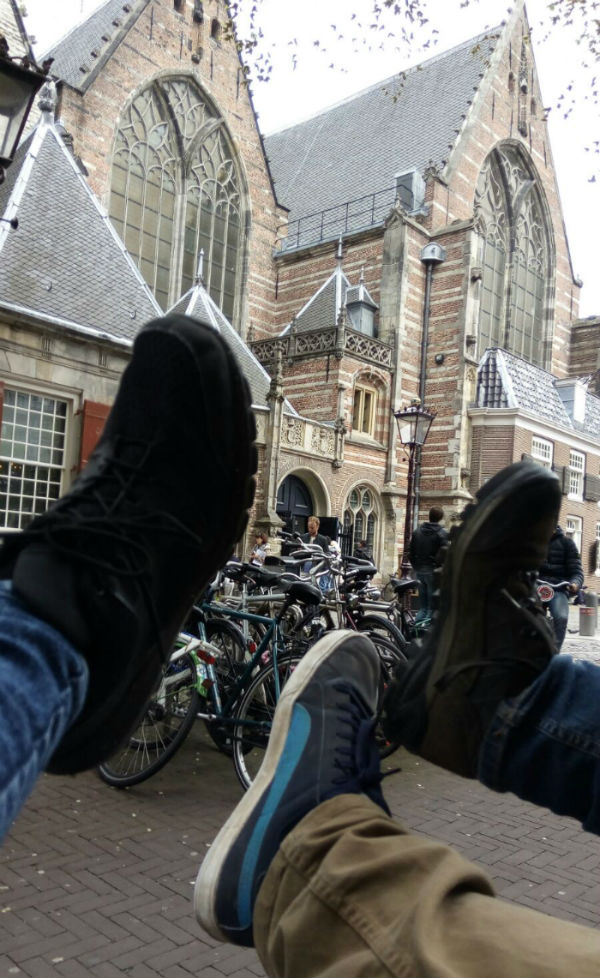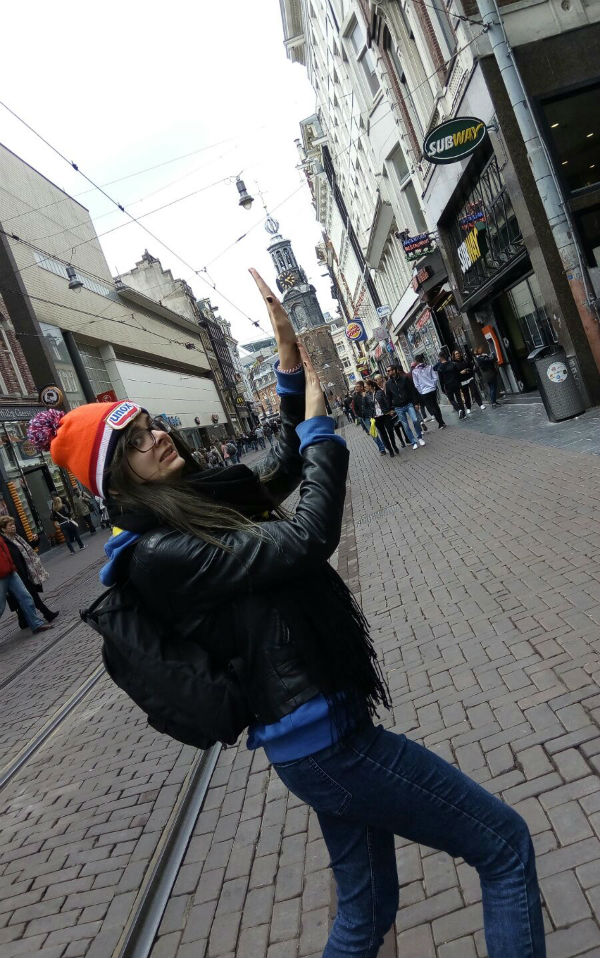 My orange team won! We made it to all the locations the quickest and spotted another team, while nobody saw us. Yay!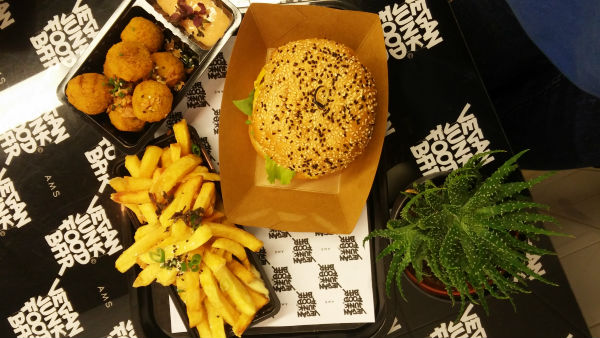 After the game some of us hung around and went out for dinner and a drink. This place, the Vegan Junk Food Bar, opened in Amsterdam recently and I'd been wanting to go there since I found out they were building the restaurant. They serve a bunch of your typical Dutch meaty snack foods, but everything is vegan. I don't really miss meat but this heavily processed snack stuff was always my favourite. It's also almost impossible to find vegan versions of. This place is a heaven sent. We ordered a bunch of things off the menu so we got to try different things, and everything was delicious. I'll definitely be coming back here, and highly recommend it if you're in Amsterdam.
So that was my week! I feel a lot better now than I did at the start of it, and I'm really motivated to be energetic, happy and productive this week. Let's hope I can make it happen, haha! Have a great week, everybody 🙂