Benefit Roller Lash | A Magic Mascara
A mascara that eliminates the need for an eyelash curler… Now that's something that catches my attention. I have stick straight lashes that have trouble standing up even when curled, so I can always use some serious curling action. When I first laid hands on Benefit Roller Lash, I was expecting an all right mascara, but I didn't really believe the super curling claims on the packaging:
Curl Power! It's a roller for lashes! The eye-opening Hook 'n' Roll brush grabs, separates, lifts and curls… while the instant curve-setting formula holds for 12 hours.
Sounds like your typical beauty product gimmick, right? But then I tried it out.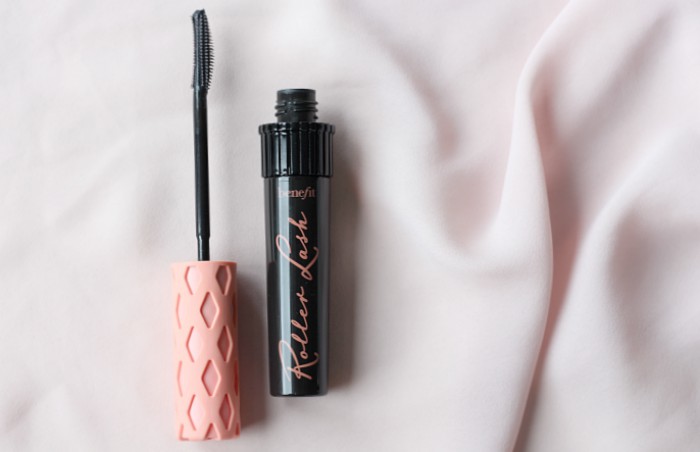 The mascara comes in a really cute tube, inspired by classic hair rollers, with a rubbery cap which provides a great grip. The wand itself is made of sillicone fibers, short on one side and longer on the other, with little hooks that catch on to the eyelash and help lift it. This brush combined with the curl setting formula of the mascara is what helps give the lift and curl to your lashes. So let's see what it does.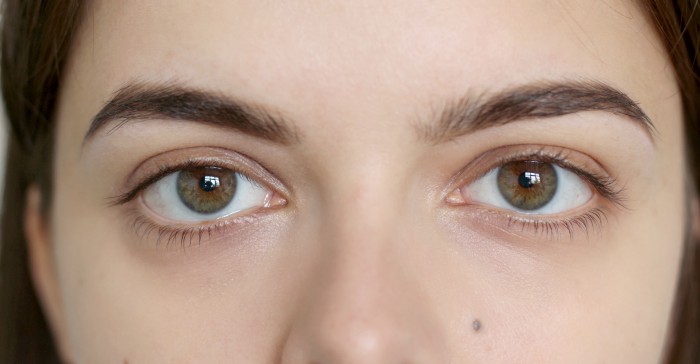 Here's a photo of my lashes before mascara…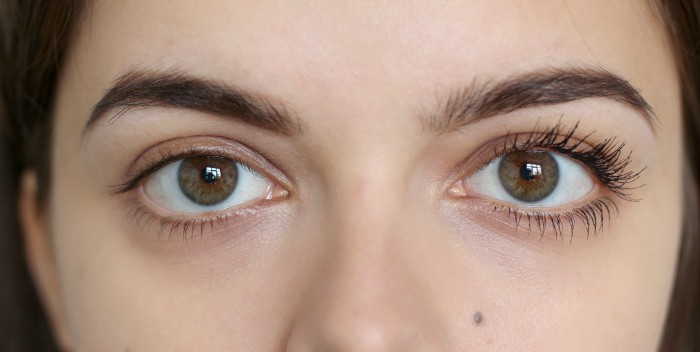 And here I used Benefit Roller Lash on my right eye. HELLO, WHAT IS THIS? Can you believe that difference? I promise I didn't use an eyelash curler, even though I can hardly believe it myself, looking at this picture.
I used the short bristles to pack on product first, and combed everything out with the long bristles afterwards to get maximum length and lift, and prevent clumps from forming. You could apply several coats if you wanted to, but with such an effect coming from just one layer, I don't feel the need.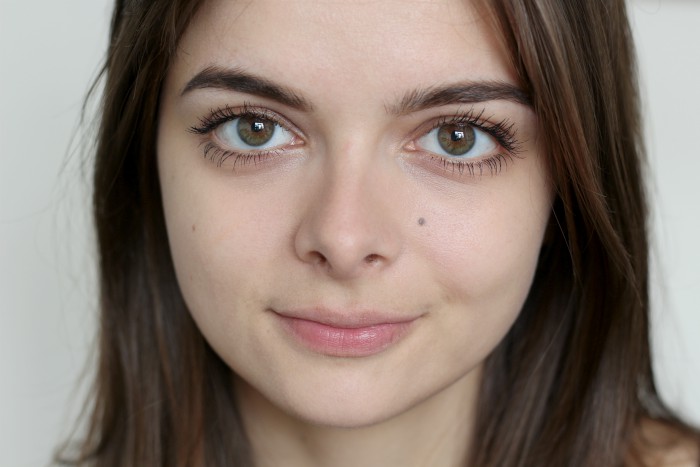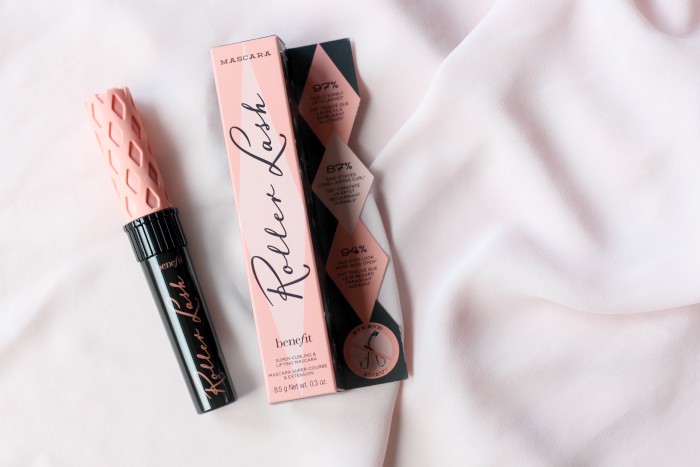 I'm blown away. Never in my life have I had a mascara that does this. The lift lasts all through the day, although my lashes do get a little bit flatter as time goes by. The mascara isn't waterproof, but it's longlasting and doesn't smudge or come off during the day. I have to use a waterproof makeup remover with it, using a makeup wipe results in a mascara vs. elbow grease battle (mascara usually wins, too).
At €27, Benefit Roller Lash is in a higher price category. If you have the money to spend though, this mascara is definitely worth it. It works magic on lashes and I'm already dreading the day I run out.