Welcome Back, Sunshine | Loepsie's Life
Hello my lovely readers! How are you all doing? I'm happy to report that I've been feeling much better. I'm not usually one to day things like this but I'm glad to see the end of January, which hasn't been the best for me. Right now I feel like I'm finally getting back into the swing of things and have figured out somewhat of a work/life routine. We've had a few sunny days this past week, which also helps a lot with feeling positive and cheerful. Even when it's super cold out, there's nothing like the feeling of sunshine on your face. Some videos finally went up again last week as well, which makes me feel much more satisfied with myself, haha! Let's take a look at what I've been up to.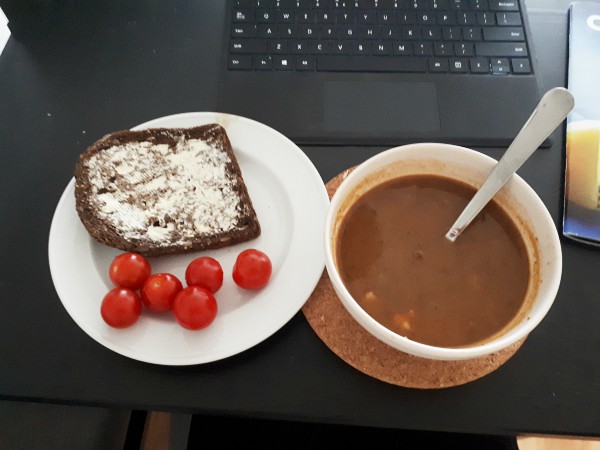 Lentil soup, dark bread and cherry tomatoes for lunch, while I'm typing up my diary. I noticed I have rather many computer shots this week, but then again I have spent the bulk of my time behind screens. I have to say I'm really happy about that, though: it feels great to be working properly again and actually getting stuff done.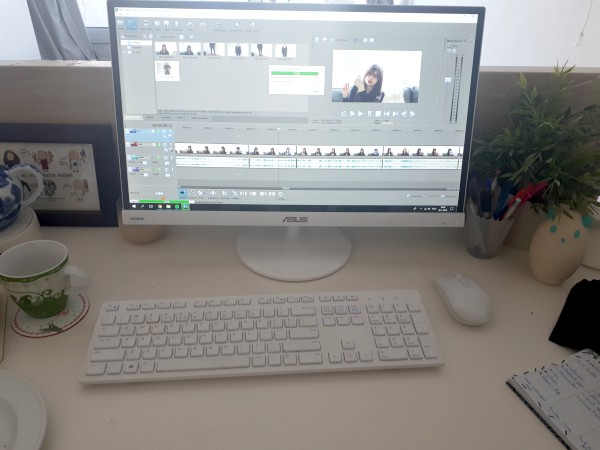 I started editing some pre-recorded video's I still had lying around, but hadn't gotten around to yet. With a little pot of tea by my side, as always 🙂 I'm still absolutely over the moon with my little office space. I'm hoping to film a home tour soon by the way, there's still a few more things we need to get done first but we should do those within the next few weeks.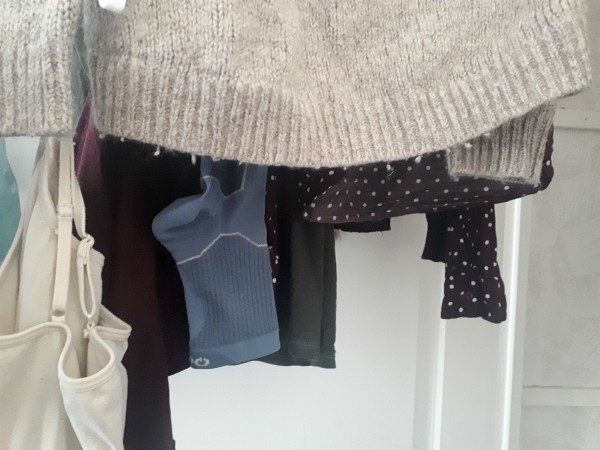 Laundry break! Another thing I'm head over heels in love with: our washer/dryer. I'm going to honestly admit I've shrunk a few items of clothing as this is the first time I've ever used a dryer, but I'm getting better at it and nothing got ruined in the last few weeks so we're making progress, haha!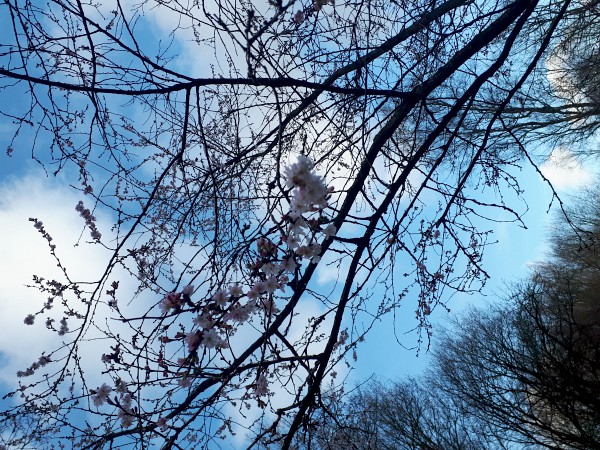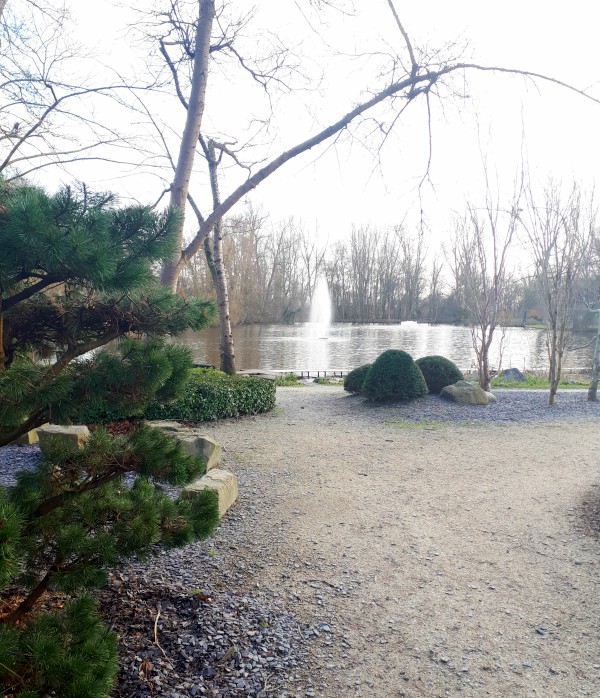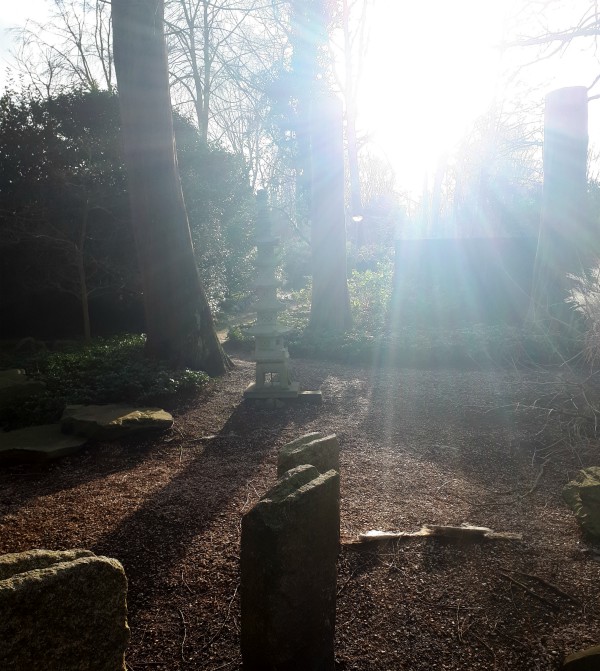 The sun came out on Tuesday so I decided to jump on the opportunity and take a walk around our local park. Some of the plants were already in bloom, which made me so happy. Look at those little cherry blossoms! It feels like spring is just around the corner, and even though the weather is supposed to get colder again, the sun being out for longer during the day is so comforting. I can't wait for spring to actually come around. There's a little Japanese meditation garden in the park which is currently my favourite spot. I should go there more often.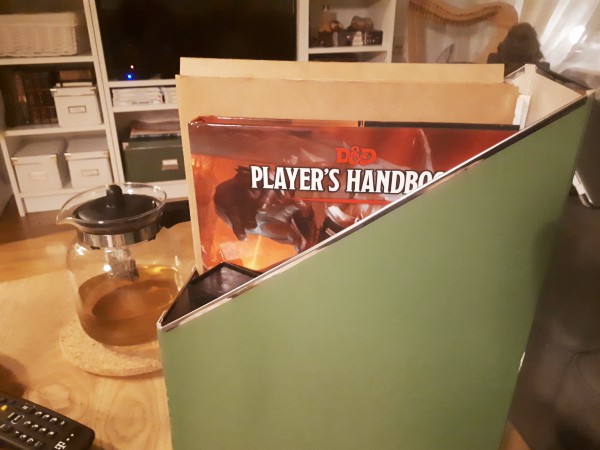 Dungeons and Dragons in the evening!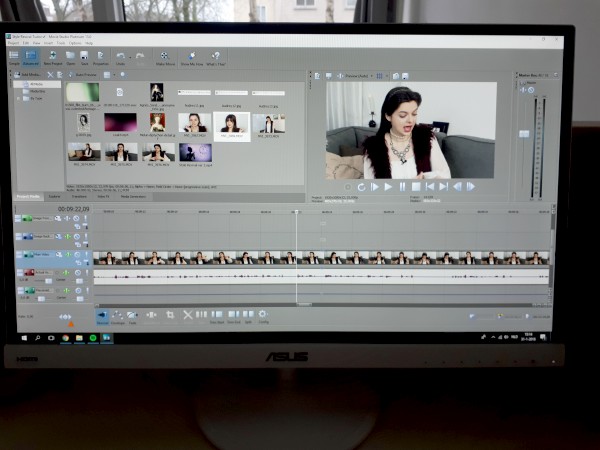 I ended up spending two days editing the Tudor Style Revival video. I always underestimate how much work goes into these, but I love making them. They always feel like a really fun challenge and I love how much you guys enjoy watching them, too.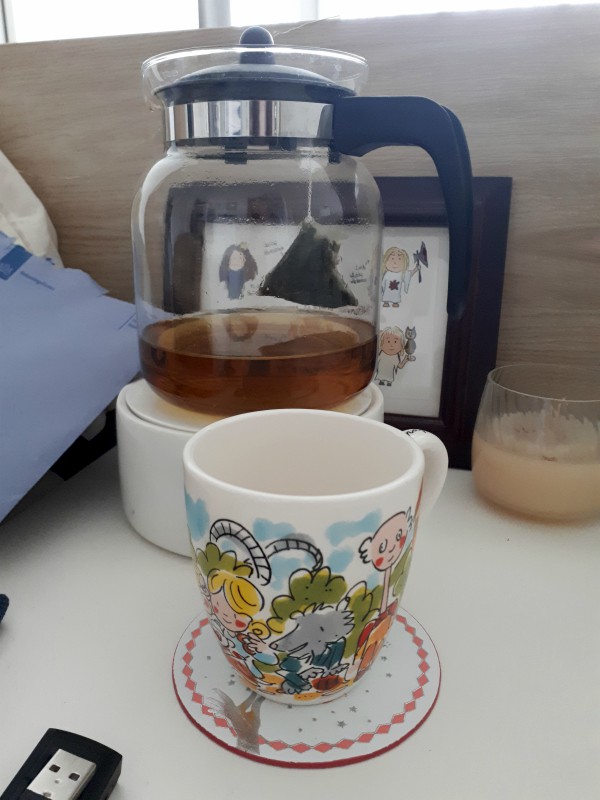 Tea is always at hand. Accompanied by a fun blue tax administration envelope :')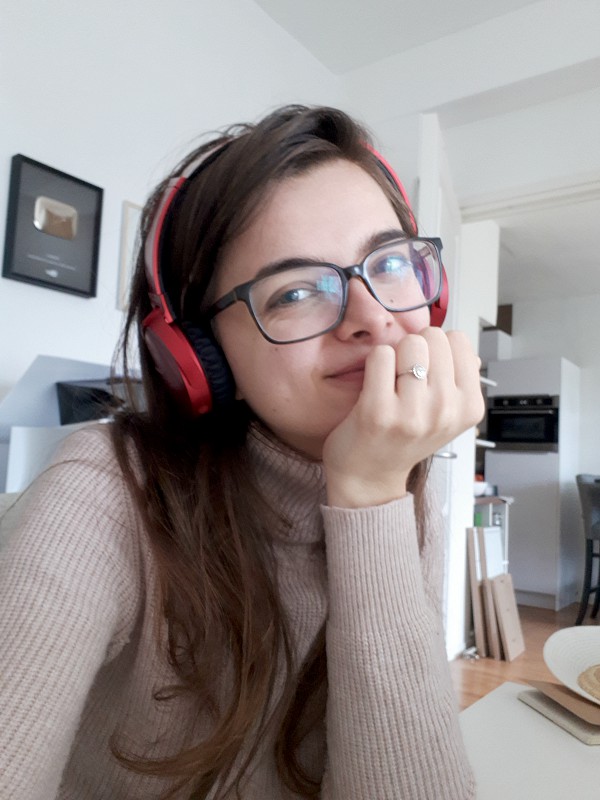 Getting in a few hours of work before…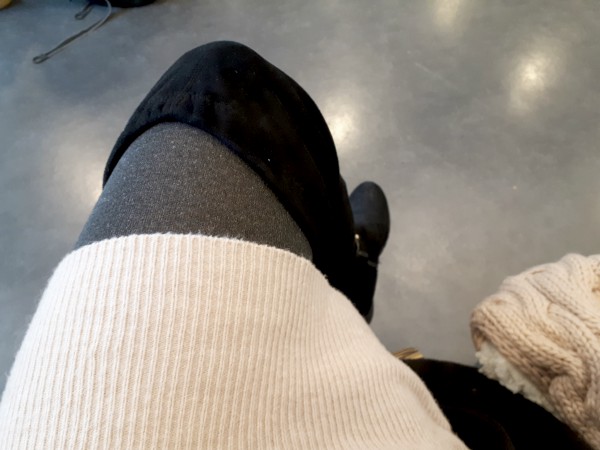 I head to the therapist. We've started easing in to the exposure therapy by zooming in on my fear of making phone calls; a minor inconvenience in my life which I feel like I can handle tackling. I suppose we're going to slowly climb up to bigger impact fears as time goes by, but this is a nice place to start and it's already providing me with lots of insights about my thought and behavior patterns.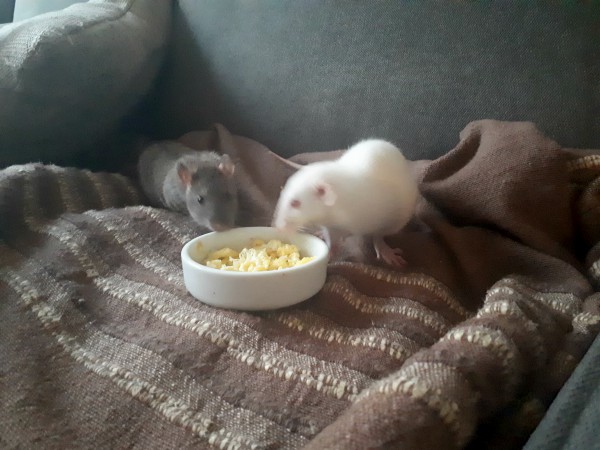 A little extra protein in the form of scrambled egg for the rittens 🙂 The boys are doing great, little as well as big. They all look super happy and the old boys are still the fittest ratties I've ever had at this age.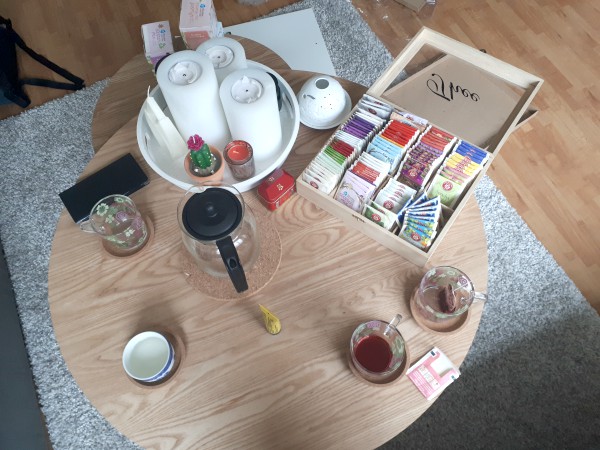 On Saturday my family came over for lunch and tea.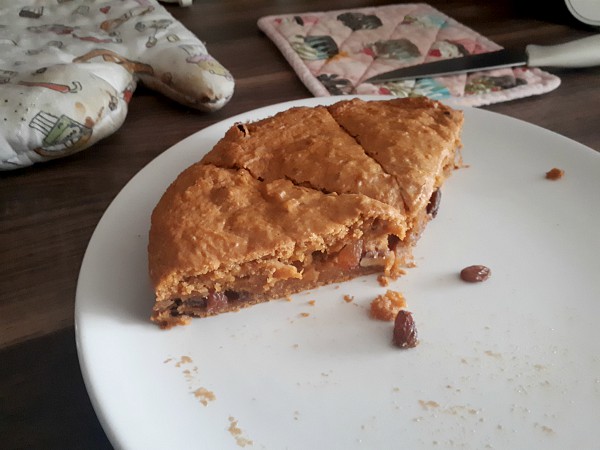 I still had all the ingredients from last week's carrot cake so I made another one to share with our guests over the weekend.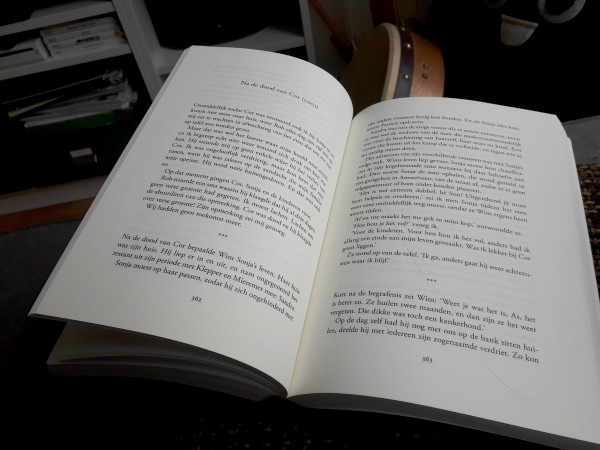 This weekend was really nice! We didn't have as many activities planned this time so we could spend some time just relaxing. I've done a lot of reading which I enjoyed greatly.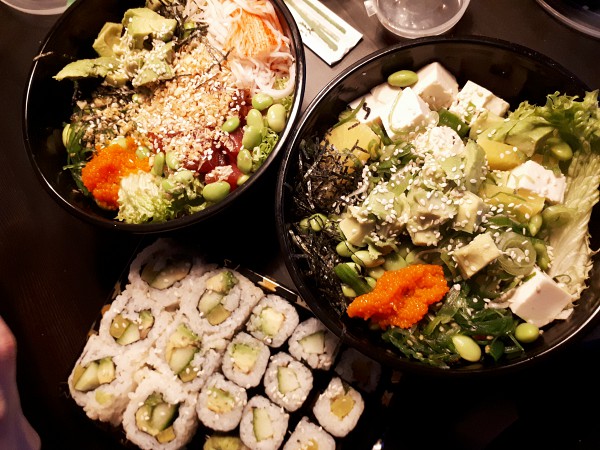 We ordered poké bowls for the first time (and some sushi while we were at it). I loved it! This type of food is right up my alley and I'd definitely like to have this again. I do think it was a little bit pricey though, for something you can so easily make yourself. We did end up adding more ingredients to them ourselves anyway so we didn't have to pay for extra toppings, haha! That orange stuff is vegan caviar from Ikea, by the way. Yes, Ikea sells vegan caviar. It's made of seaweed and tastes really good!
On Saturday evening we had a pubquiz with our friends at scouting. It was great fun and we ended up staying pretty late (for my standards, that is, haha!).
We decided to lie in on Sunday, so I prepared a little breakfast in bed and we watched last night's episode of Wie Is De Mol that we'd missed.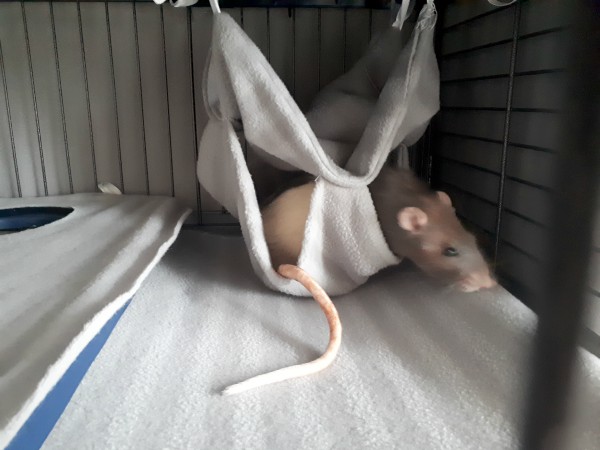 Robbert's friend came over in the afternoon and I spent some time making new hammocks for the rats. I've wanted to make one of these double layer hammocks for the longest time, and now I finally got around to it. It's a great success! The boys immediately went to explore it and now there's someone chilling in there pretty much all the time. I love how the big cage came together in the end 🙂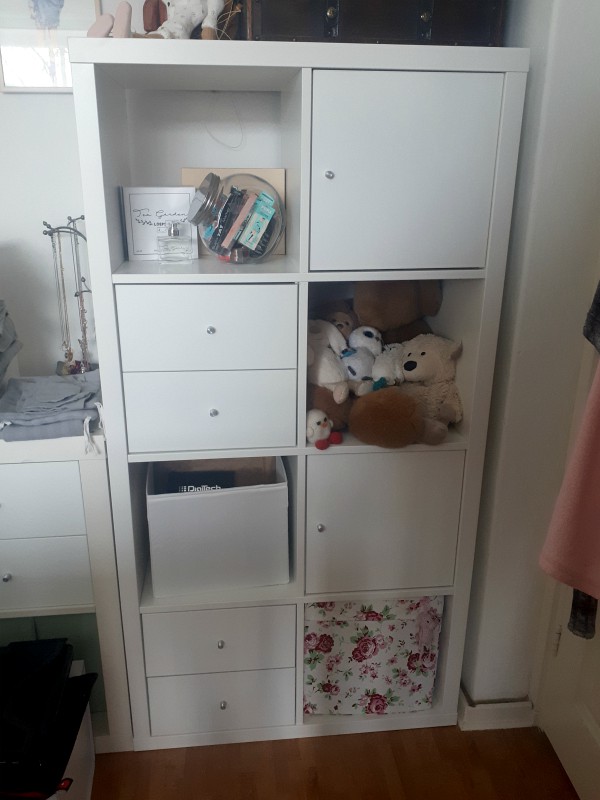 We also finally installed the doors on this cabinet, which had been sitting in boxes in our living room for weeks. I'm much happier with the way it looks now, now I just need to take some time and organise it properly. I'm probably just going to pull everything out of the office one day and completely re-organise the whole thing, as it's far from ideal right now. But at least it looks nice and that's honestly usually my priority, haha!
This past week I've felt like myself again, which has been absolutely wonderful. I hope this feeling will last, there are some exciting things happening soon so it should be all good 🙂 Have an amazing week, everyone!