May I take this moment to introduce you to my new handbag?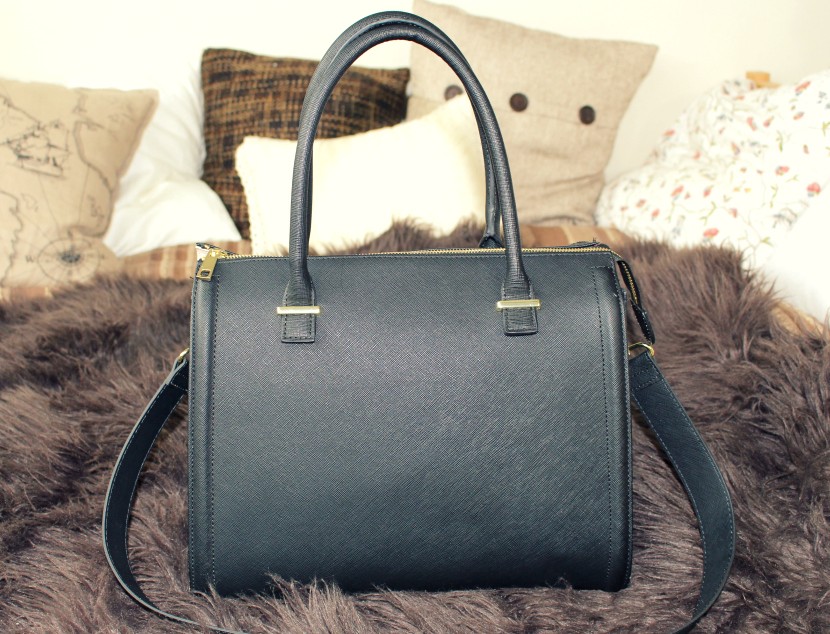 Those of you that have watched my VEDA vlogs may already be familiar with this glorious item. My old one was completely worn out and definitely due for replacement. I went into several stores before deciding that this was, in fact, it.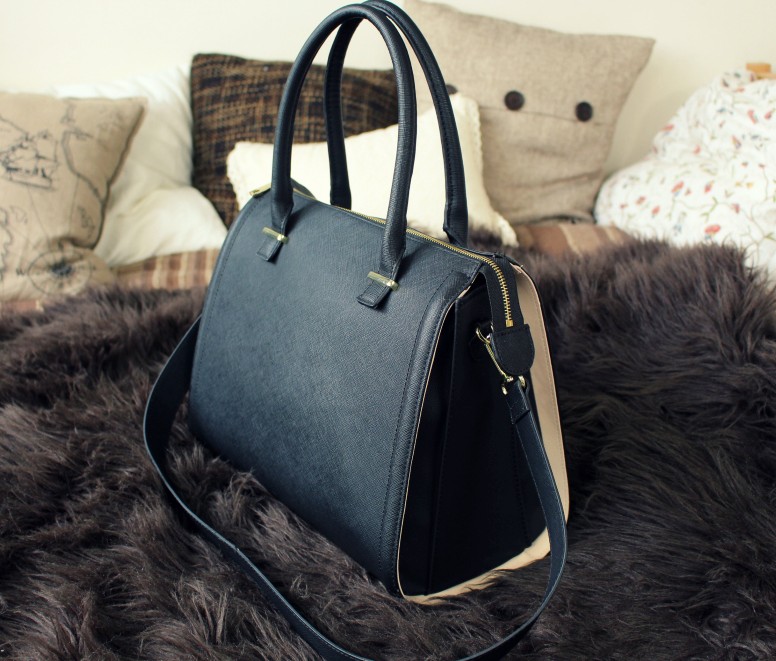 The bag has everything! It's black and cream, which means it will go with pretty much all my outfits (black and cream are my favourite colours to wear). It looks very structured and elegant, which I LOVE! It even has those little protective studs at the bottom!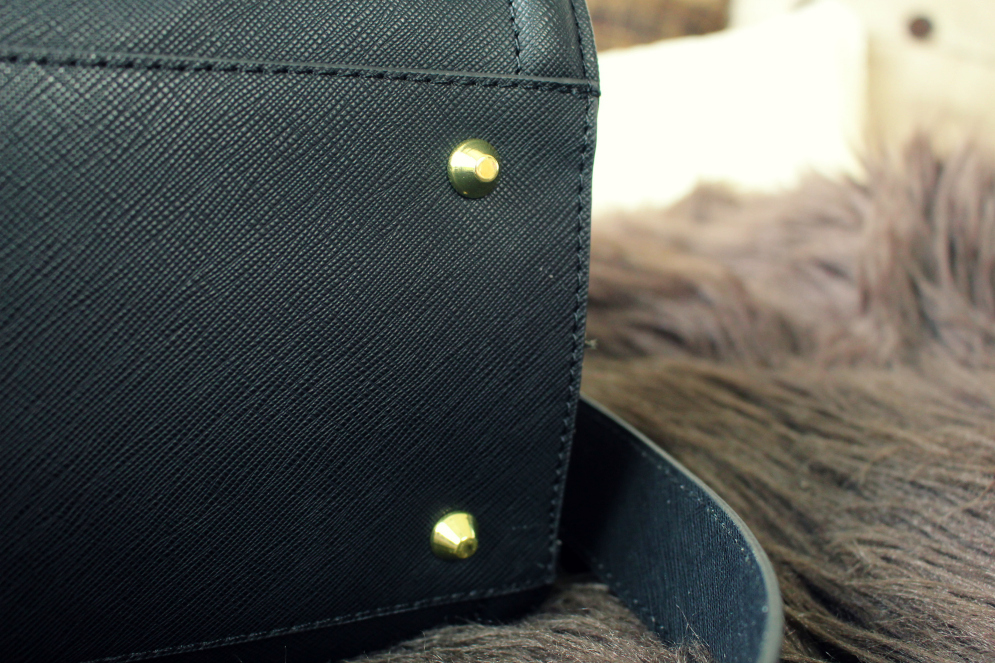 The inside has a divider down the middle and a zipper pocket on one side. The lining is plain black (finally! Goodbye, terrible cheetah print!). All my stuff fits perfectly, including my bag organiser which I talked about in my 'What's in my Purse' video, my headphones and my vlogging camera.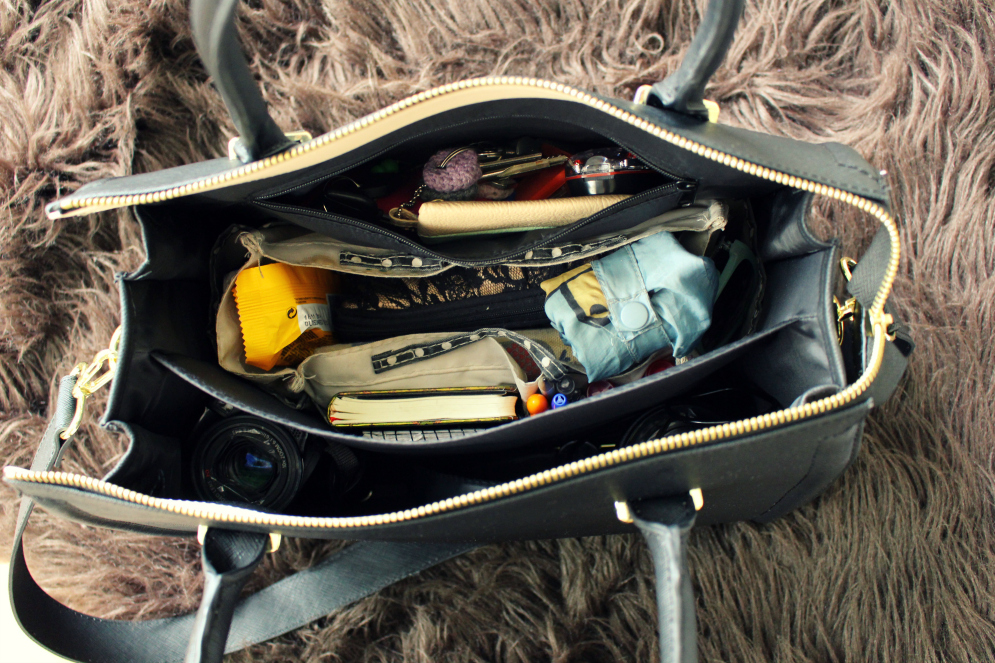 I'm a happy camper!
In case you're wondering where it's from, the bag is sold at H&M for €39,95 in the Netherlands. I've been told it's also available online in other countries.
I hope this handbag lasts me as long as the last one did, I love it so much! What do you think?