I've fallen in love with Middle-Eastern flavours. Hummus, baba ganoush, muhammara, ras el hanout, mint… I can't get enough! When I came across this recipe that combines moroccan flavours and lentils (my favourite food!), I had to try it ASAP. And when I did, magic happened. I adapted the recipe slightly and my! Is it good!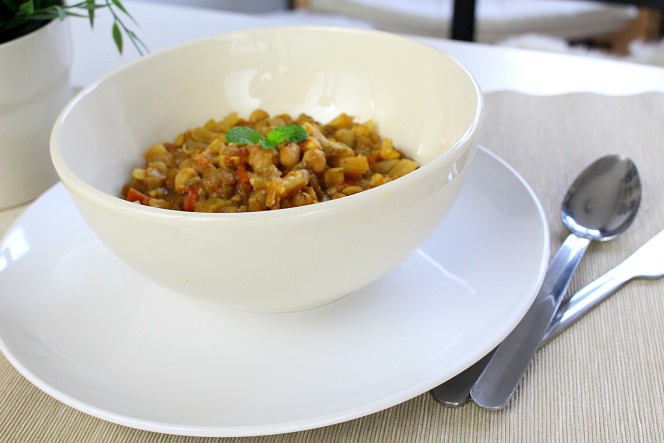 This is close to the perfect dish in my eyes. It's extremely good, very healthy, and so easy to make! You pretty much chug everything into a large pot in a certain order and you're done.
I suggest serving with fresh mint tea. Yum yum yum!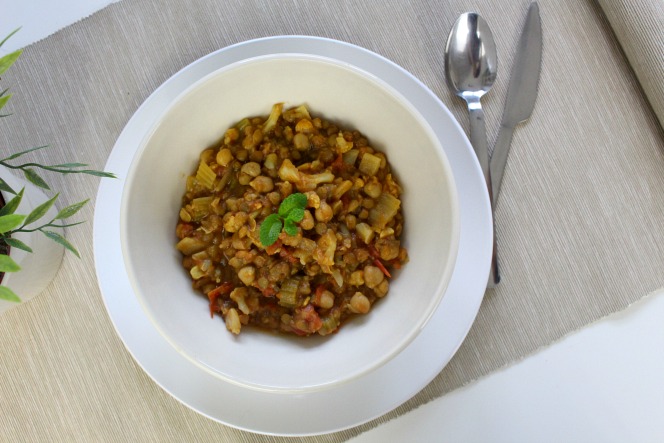 Ingredients:
2 tbsp olive or sunflower seed oil
1 red onion, diced
5 garlic cloves, finely chopped
4 stalks celery, diced
1 can chickpeas (250g)
1 can diced tomatoes (250g)
225 g cauliflower florets
1 cup lentils
2 tbsp ras el hanout (spice mix)
dash of cayenne pepper
6 cups vegetable broth
This amount makes 4-6 servings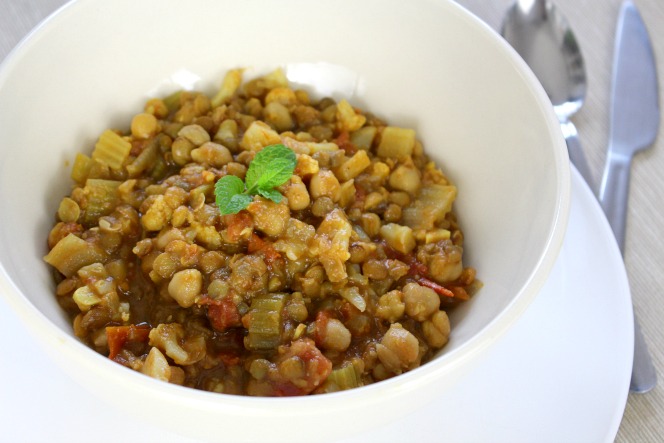 Heat the oil in a large pot, and sauté the onion and garlic until it softens. Add the celery and sauté for 2 minutes. Add the spice and sauté for 2 more minutes, stirring well. This helps release the flavours from the spices.
Add the tomatoes, cauliflower, chickpeas, and broth. Stir it up well and bring to a boil. Add the lentils and reduce to a simmer on low heat. Allow to simmer without the lid for 30 minutes. Enjoy!