Every year around the beginning of november, a familiar smell fills the streets of Dutch cities… Oliebollen! These deep-fried dough balls are a national favourite. They're traditionally eaten around new year's and there's all kinds of variations on them. My personal favourite is the kind with raisins. Yum!
This year I tried my hand at making them myself for the first time, and I was really surprised by how easy it was. Today I'm sharing the recipe with you!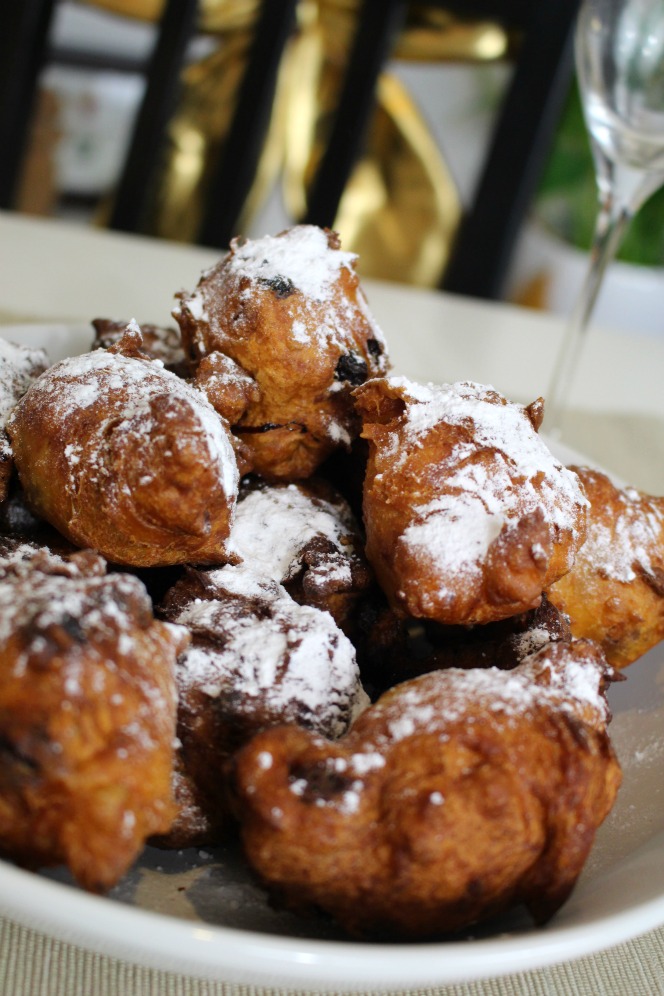 Ingredients
500g flour
500ml buttermilk
125g raisins (soaked in water)
1 egg
2 tbsp sugar
14g dried yeast
1 tsp salt
Procedure
Start by soaking the raisins in water for 15 minutes, then drain them.
Slowly warm up the buttermilk in a saucepan over low heat. Combine the sugar and yeast. When the milk is warm, add the yeast and sugar to it.
Put the flour into a large bowl, and add the milk, egg and salt. Stir to combine, then add the raisins. Cover the dough with a warm damp cloth and leave to rise in a warm place for an hour.
Heat up a litre of oil to 180°C. Use two spoons to make balls out of the dough, and deep fry them for 3 minutes. Leave to drip on some tissue paper, then serve with icing sugar. 
For a visual walk-though, watch the video below!
I recently tried a variation with little cubes of apple and a dash of cinnamon. It was delicious! You might want to try that 😉
Enjoy!