Healthy Chocolate Muffins
It's Valentine's day. I don't know about you, but in my book, that means chocolate. Lots of chocolate. In case you're looking to indulge today but not overdo it, I have this recipe for delicious healthy chocolate muffins to share with you that I found over on my favourite dessert blog Chocolate Covered Katie. Yummy yummy!! I simplified the recipe, but you can hop over to her site to see substitutions you can use to make it vegan, fat free, sugar free, etc.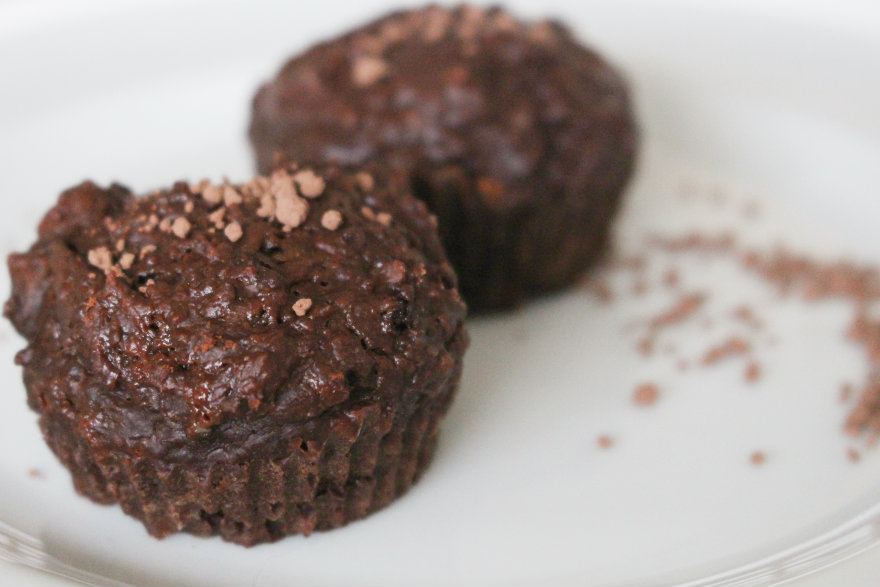 Ingredients
1/3 cup milk
3 tbsp yoghurt
1 tbsp apple cider vinegar
2 tsp vanilla extract
3/4 cup flour
1/4 cup cocoa powder
1 tsp baking powder
1/4 tsp salt
1/4 cup sugar
dash of stevia
handful of chocolate chips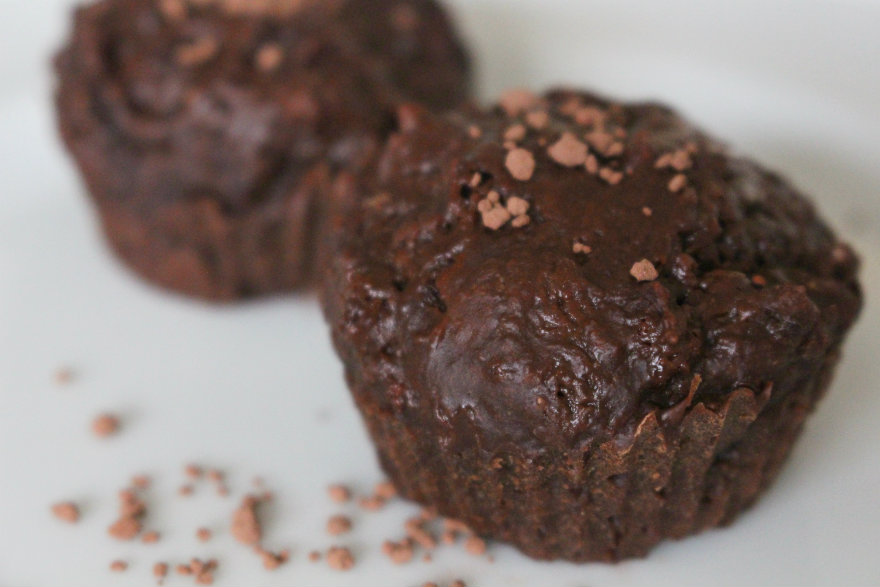 Preheat the oven to 175°C.
Mix the first four ingredients together and set aside for at least 10 minutes. Meanwhile, stir all the other ingredients together until there are no more clumps. Combine all the ingredients and stir until it forms a sticky dough. 
Pour the batter into muffin liners, and bake for 15 minutes or until a toothpick comes out mostly clean when you poke it in the center. 
This recipe makes six muffins.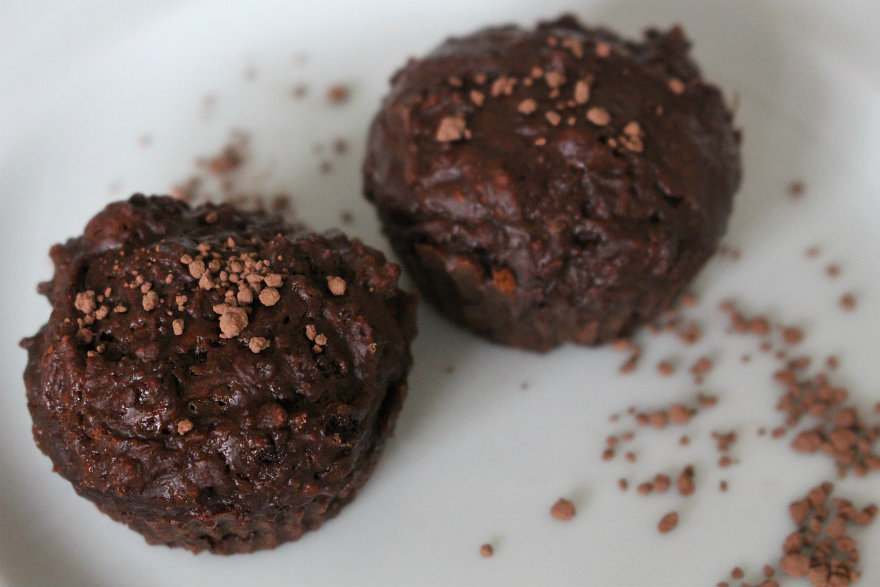 My love for Katie is endless, especially on V-day. She always delivers the most amazing healthy dessert recipes!
These muffins are deliciously chocolatey, the inside is gooey and rich and oooooh they're just so good. Try to resist eating all of them in one go, they're way better for you than regular muffins but everything in moderation, right? 😉
Have a happy Valentine's day everybody!