Wednesday last week, the weather was so lovely (rare event!) that I wanted to go outside for a bit. I headed into town, went in to H&M, there was a sale… The rest is history. I'd been looking for a black leather skater skirt for a while, so I tried my luck in H&M. I didn't find the perfect leather skirt, but I did find the perfect black skater skirt and the perfect pair of faux leather pants. And I found the perfect fuzzy, soft, oversized sweater to go with the perfect leather pants. In my shopping bag they went, oops!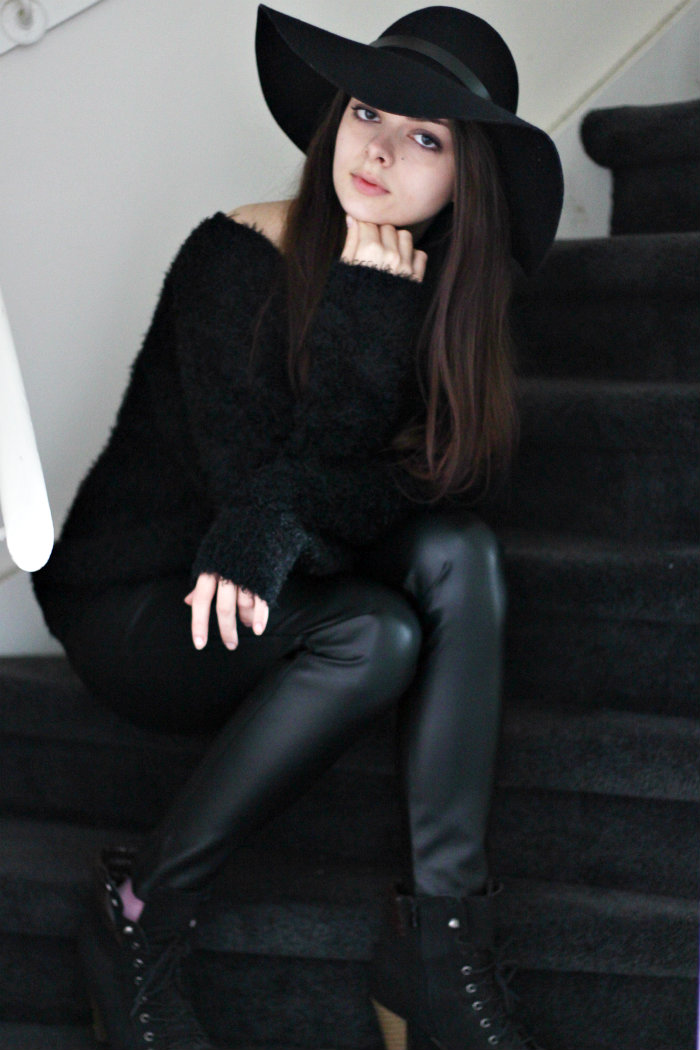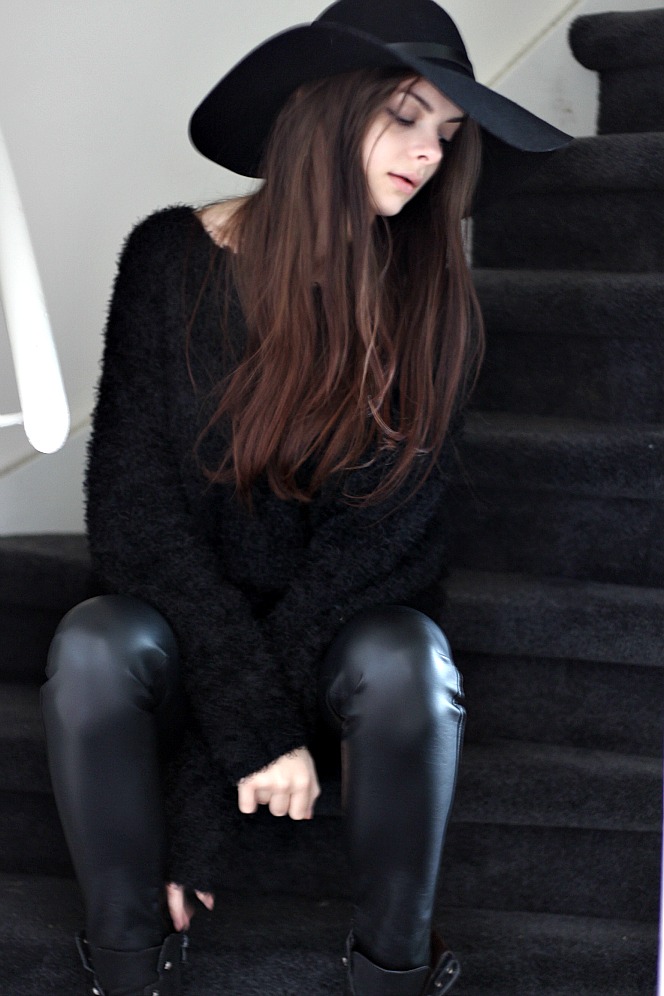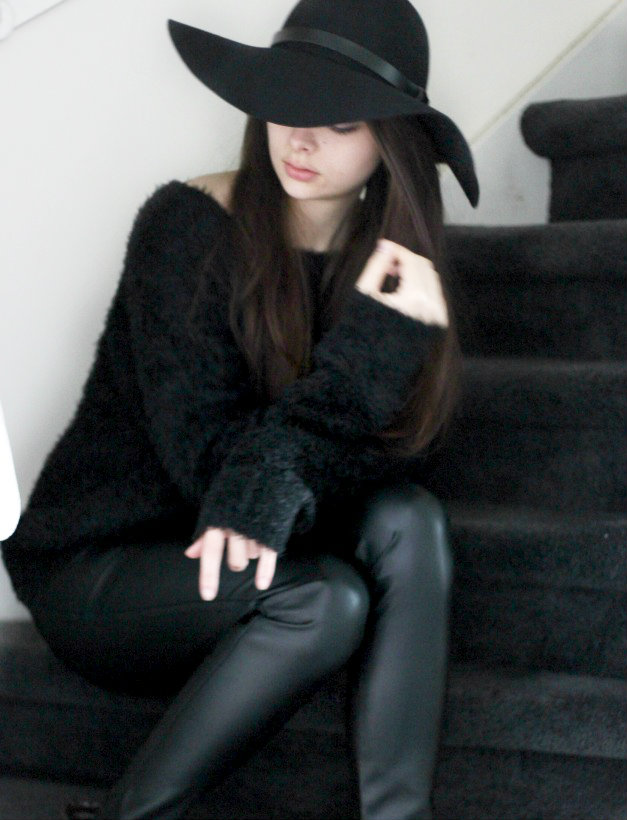 Like any trend, the leather pants took me a while to warm up to. I wasn't sure I liked the look of them and how I could combine them for a very long time, but now I decided to plunge in and give them a go.
I am in love with these items. This is such a great go-to outfit for winter, it's suitable for many occasions and looks very put together with minimal effort. Definitely a keeper!