Veggie Turkish Pizza with Grilled Vegetables
I have a recipe for you that is inspired by the Turkish pizza. However, it's vegetarian, easier and a little bit healthier than the original. You can whip this up in just minutes and it's delicious and nutricious. A perfect lunch or light dinner!
I made this for myself and Robbert a while ago as a little experiment and it turned out really good, so I'd like to share it with you today.
Ingredients
Tortillas
Vegetarian minced "meat"
Passata di pomodoro
Red bell pepper
Eggplant
Salt & pepper
Garlic sauce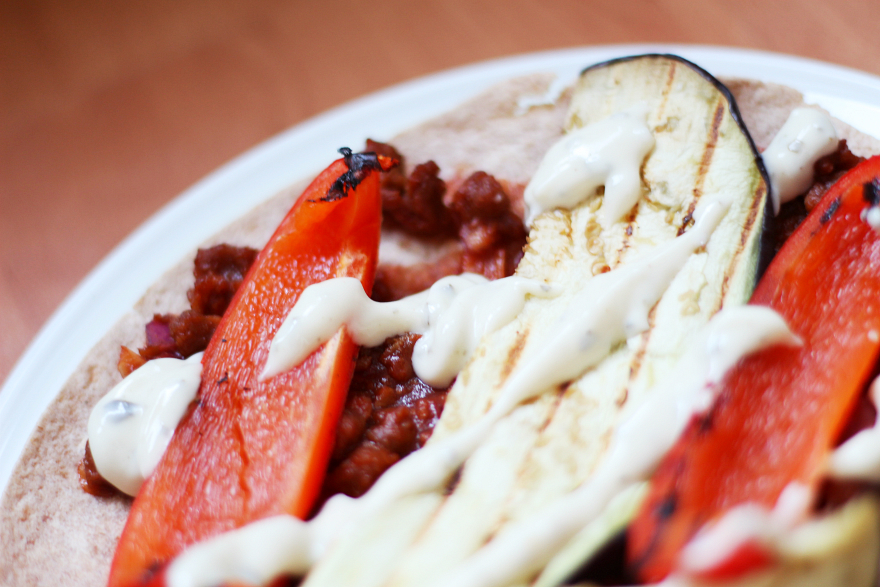 Pre-heat the oven to 200°C.
Combine your minced "meat" (tofu, found at the meat replacement section in the supermarket) with the passata, and season with a little bit of salt and pepper.
Lay down a tortilla wrap of choice (I go with whole wheat) and spread a layer of the mince mixture on top. Bake in the oven for 5-10 minutes.
Meanwhile, cut your red pepper and eggplant into thin strips. Heat up your grill and grill your veggies until they become soft.
When the base of your pizza is ready, take it out of the oven and placed the grilled vegetables on top. Finish off with a drizzle of garlic sauce, and your "Turkish pizza" is done!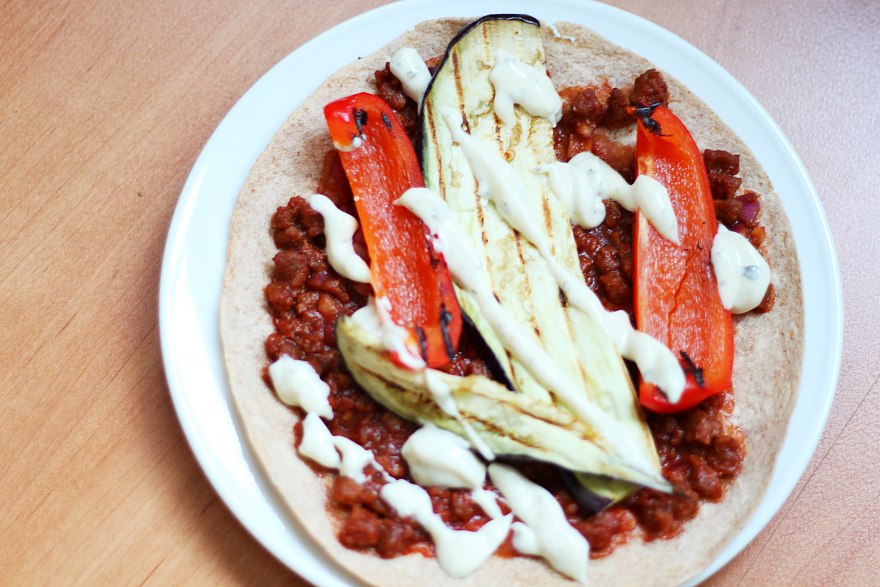 This is such an easy dish to make, and it tastes so good, I'm definitely putting this on my list of go-to dishes. Hope you enjoy it if you make it, do let me know! 🙂