My Sleepover Makeup Bag | Essentials
Every weekend I hop on the train to spend a couple of days with my family and Robbert's family. Usually I don't bother bringing makeup and just allow my skin a few days to breathe, but when I know I'm going somewhere that I'll want to wear makeup to, I like to bring a little bag full of my essential products. Those products that I've had for a while and know won't fail me. I don't bring a lot, in fact even less than when I travel abroad, but just enough to be able to make myself look presentable. Last week I was over at my parents' for a while to celebrate Christmas, and that happens to be one of those occasions where I like to get dolled up a little bit and wear some makeup. I'd like to show you what was inside my sleepover makeup bag!
Foundation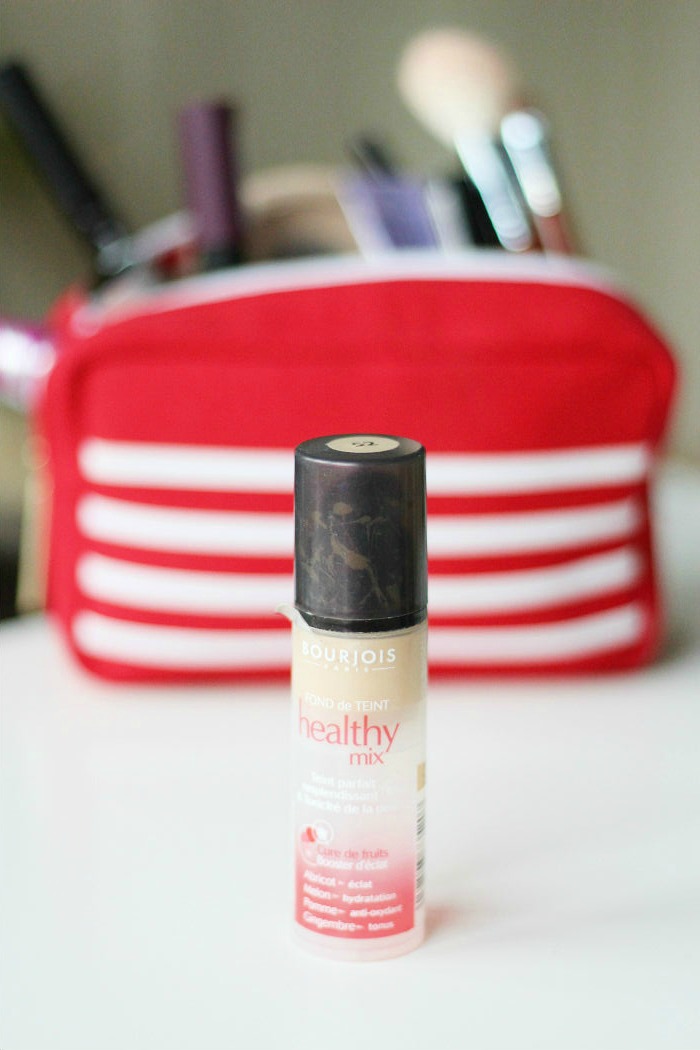 My favourite base ever, Bourjois Healthy mix, has to be included in my little bag of essentials. This foundation looks very natural and is buildable in coverage. I'm almost out and I'm definitely going to run out and get a new one when the last drop comes out!
Concealer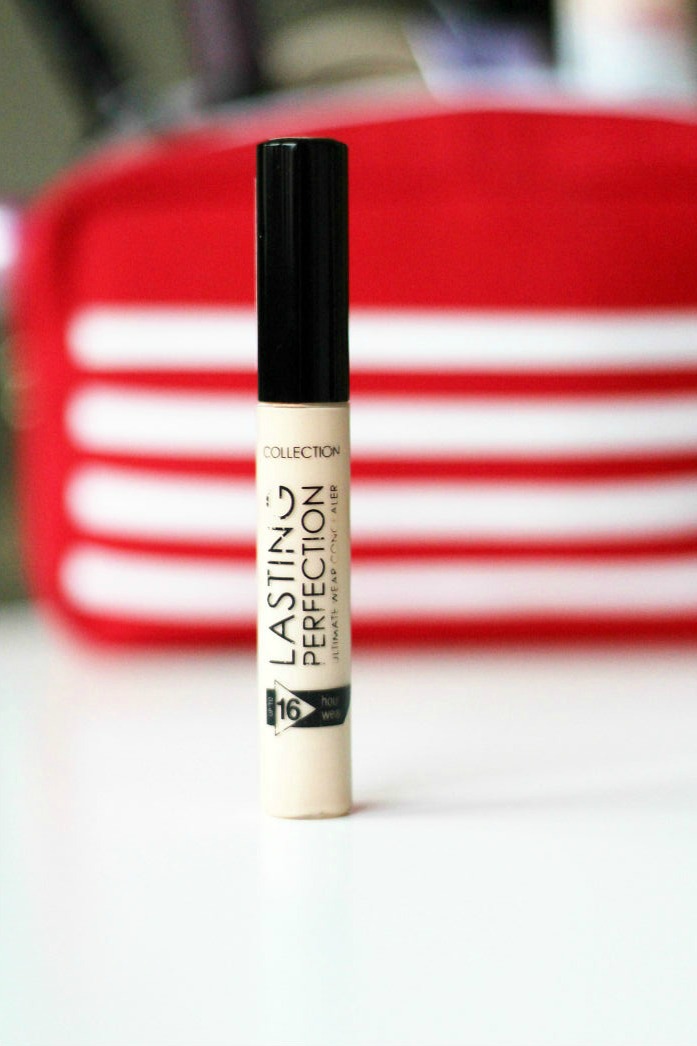 Usually I have a couple of concealers that I like to mix to create the colour and finish I'm looking for, but for my sleepover makeup bag I just pick one that matches my skin colour at the moment and bring that. Last week that was Collection lasting perfection concealer in no. 02. I use this to cover up my dark circles and blemishes, and to clean up my lipline if I'm wearing dark lipstick. It's high-coverage and matte, which makes it very versatile.
Powder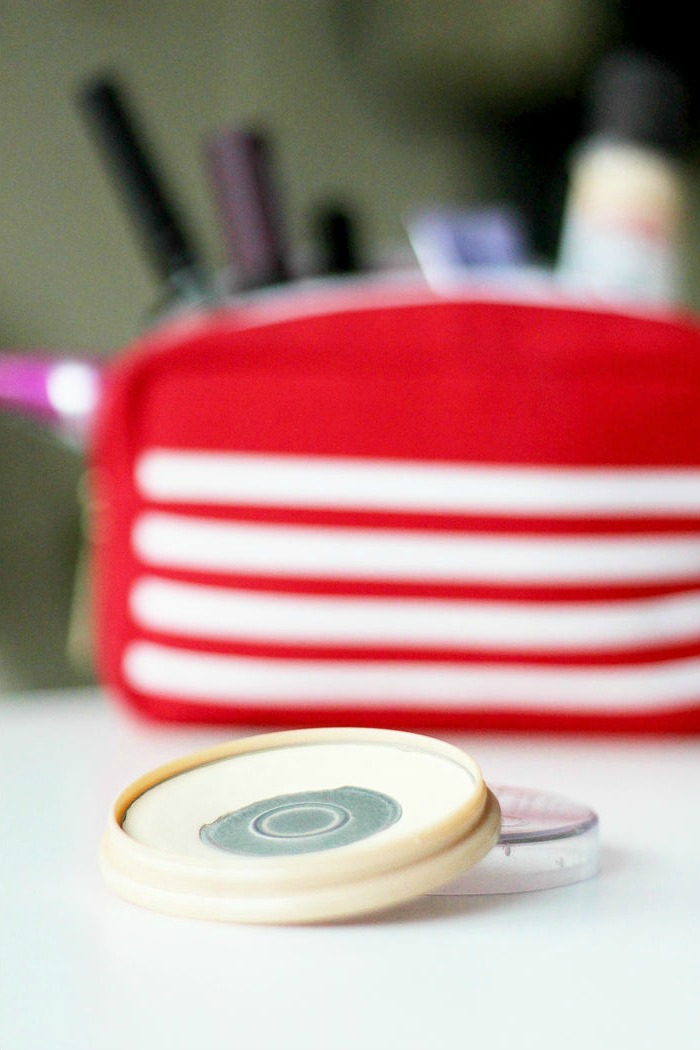 Like concealer, when I'm doing a full face of makeup I like to use different powders on different parts of my face, but for sleepovers and traveling I just pack a compact powder. This is Rimmel stay matte pressed powder in the colour translucent, it's a nice fine powder that mattifies really well but doesn't make you look overly cakey.
Primer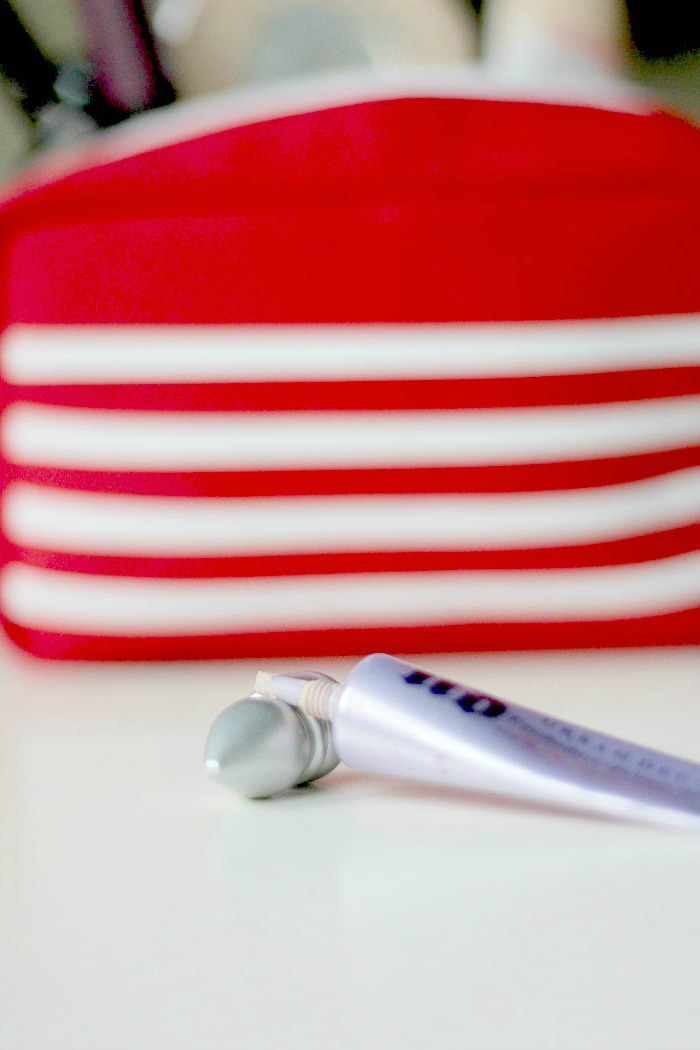 Primer is a step that may be redundant to some people, but I really can't go without. I use the Urban Decay primer potion on and underneath my eyelids and it keeps my eyeshadow and concealer in place all day without creasing, which happens pretty badly on my oily eyelids otherwise. It also helps make eyeshadow colours more vibrant and makes concealer go on more smoothly. A must for me!
Eyeshadow palette
Bringing an eyeshadow palette instead of a bunch of loose shadows is the best thing you can do for any compact makeup kit. For my sleepover makeup bag I chose to bring this palette by NYX called caviar & bubbles. It's filled with cool neutrals and I've owned it for long enough to have all the colours tried and tested. I know all of them look great on my so I can't go wrong with this one!
Eyeliner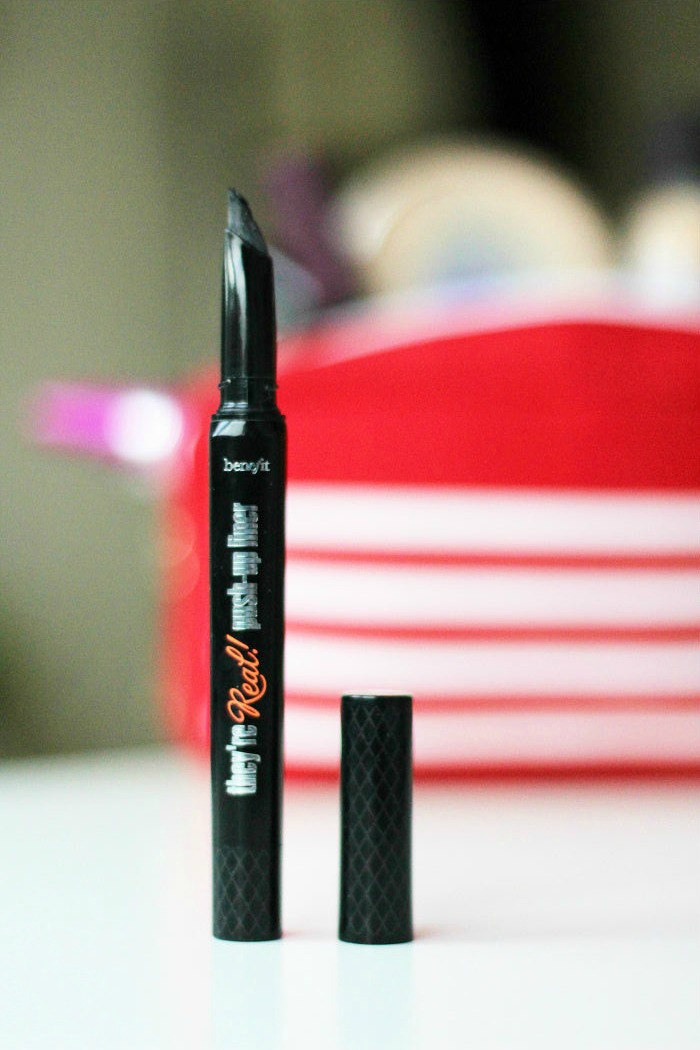 Winged eyeliner and a neutral face has been my go-to look lately, so I had to bring a liquid liner with me. The they're Real! push-up liner by Benefit is more of a cream than a liquid, and it's extremely longlasting so I don't have to worry about it (even if I forget I'm wearing makeup and accidentally rub my eyes. Don't tell me it's never happened to you).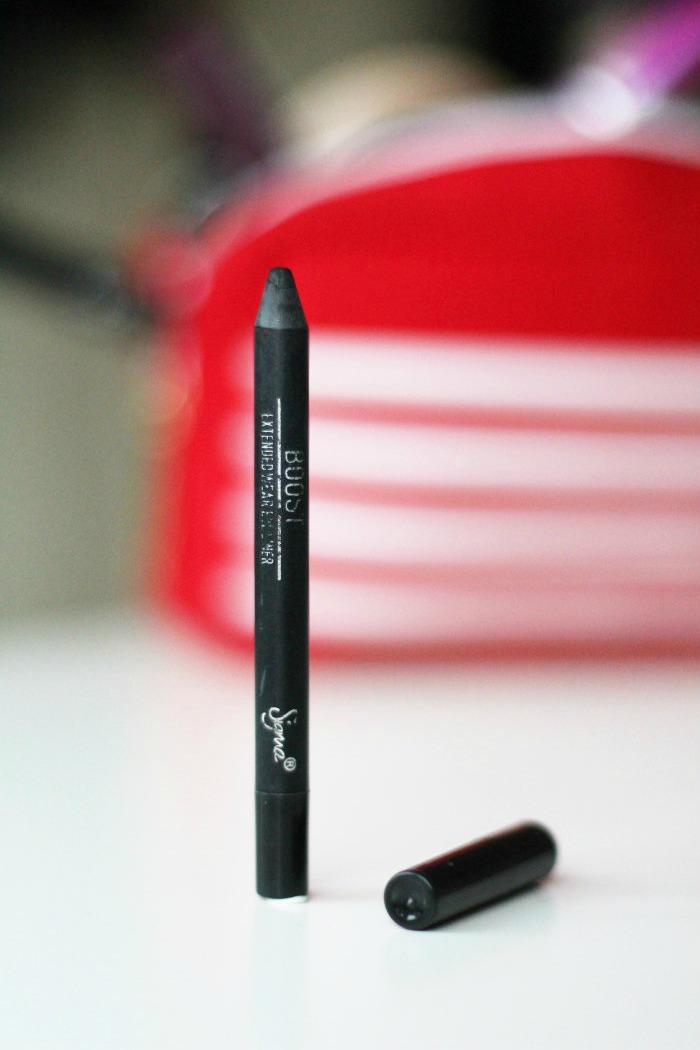 When I'm wearing the abovementioned eyeliner, I like to tightline with a black pencil liner to make sure there isn't a little strip of skin showing between my liner and my eyelashes. Sigma eyeliner in Boost is nice and longlasting as well, on top of being pitch black, so that's my pencil liner of choice. It's also nice to darken up a soft daytime look and transition into nighttime makeup.
Mascara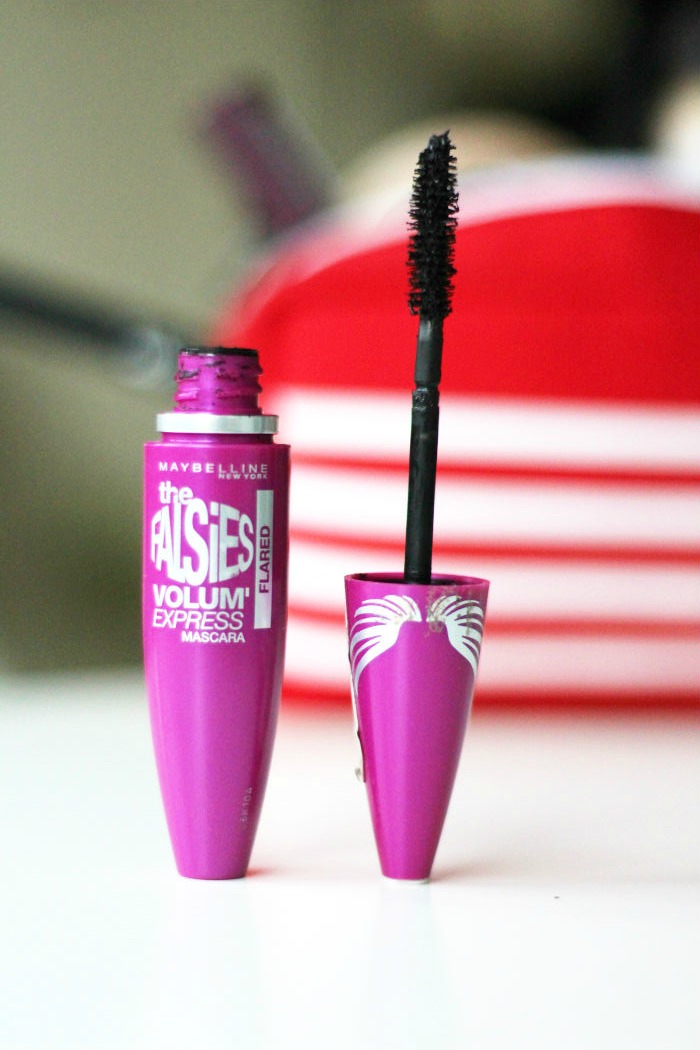 I'll bring whatever mascara I'm using at the moment in my sleepover makeup bag, and right now that's Maybelline's the Falsies Flared. It's an allright mascara, works fine, there are others I like better but I'll stick to my guns and use it up before I open a new one, haha!
Blush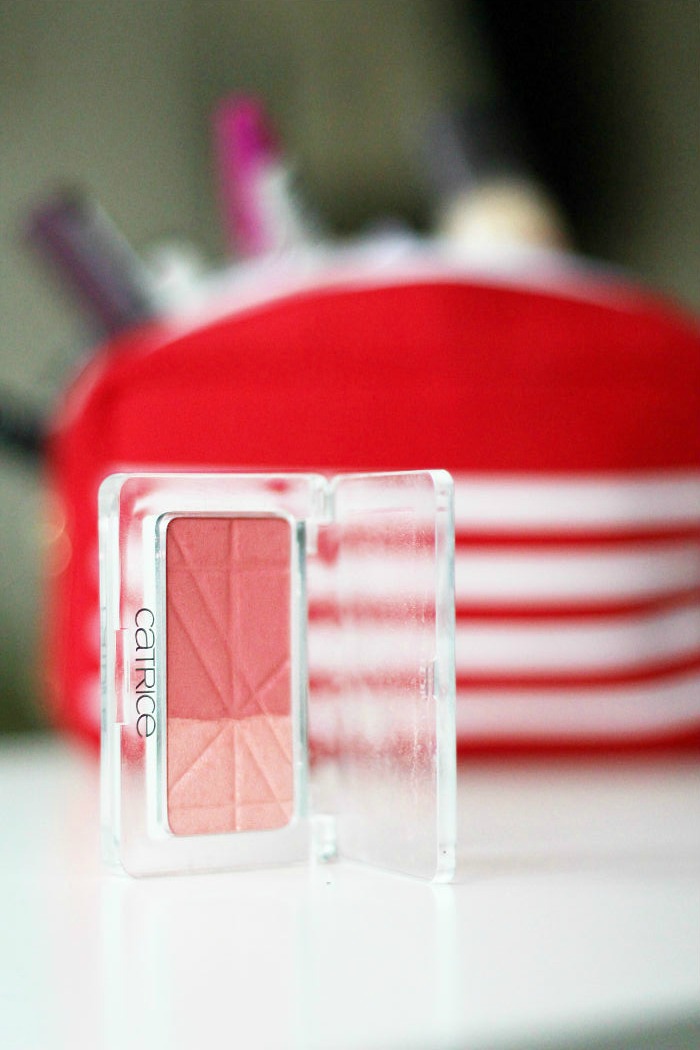 This blush in Pink Grapefruit Shake by Catrice has a blush side and a little highlighter side so I don't have to bring a separate highlighter if I want some glow on my cheeks. It's also cooltoned so it matches my skin and eyeshadow. Fool proof!
Lip Products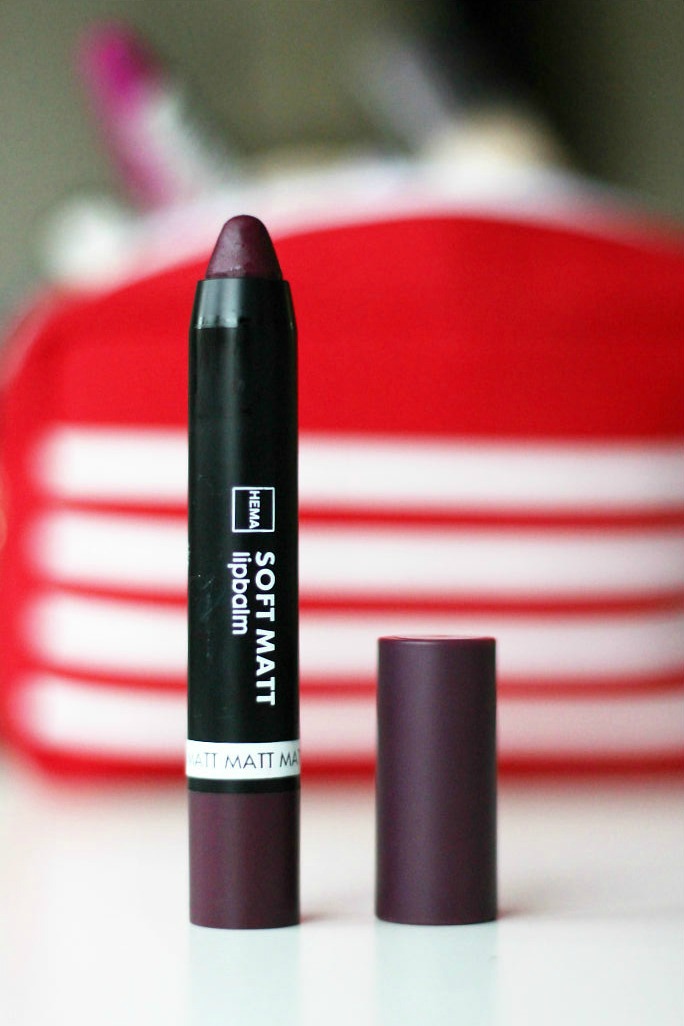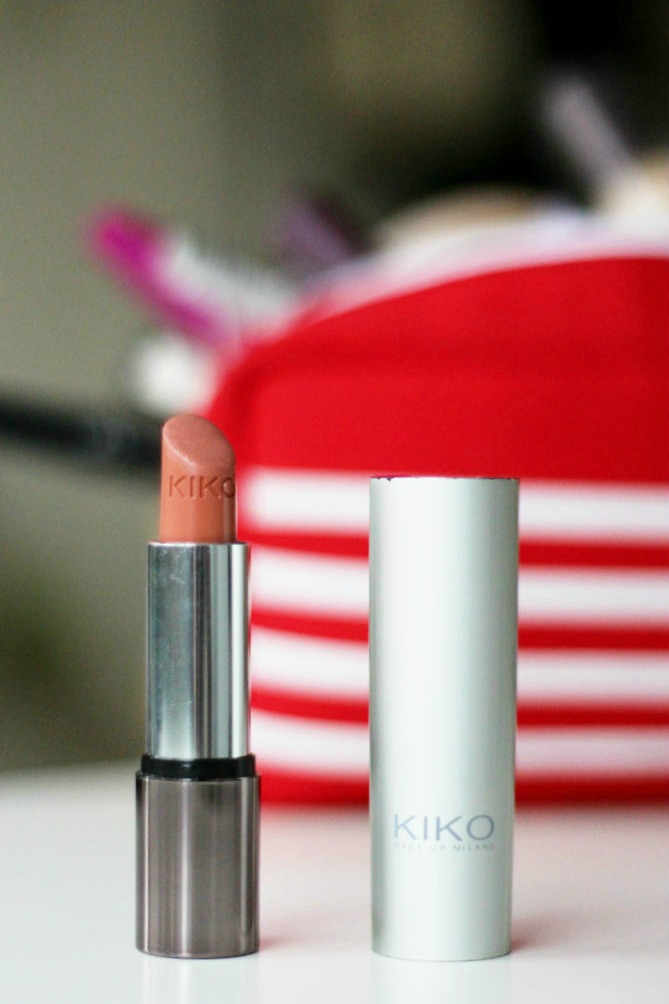 I always like to have at least two options for lip colours, something bold and something neutral. Last week I chose these two products!
Hema soft matt lip balm in 09 is a lovely dark wine colour with a gorgeous matte finish that feels moisturising on the lips, which makes it super comfortable to wear.
The Kiko lipstick I've talked about countless times before, haha! It's such a beautiful soft pinky nude, I can wear it any day with anything. It's their Luscious Cream lipstick in 506 Misty Rose.
Brushes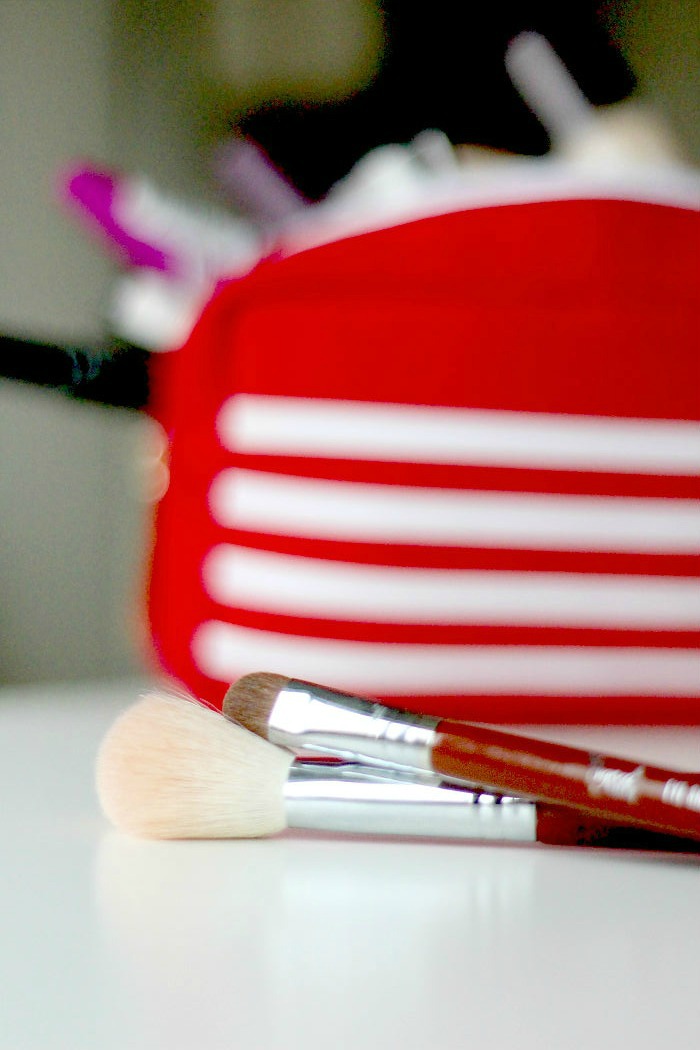 Of course I'm going to need something to apply all of this with! I don't like to tote around a bunch of makeup brushes, so I only bring these two short-handle ones with me in my sleepover makeup bag. They're an F40 large angled contour brush and E55 eye shading brush by Sigma that came with a makeup palette, that's why they're so short. Perfect for traveling with! I can apply everything except powder, blush and eyeshadow with my fingers so these will pull me through just fine.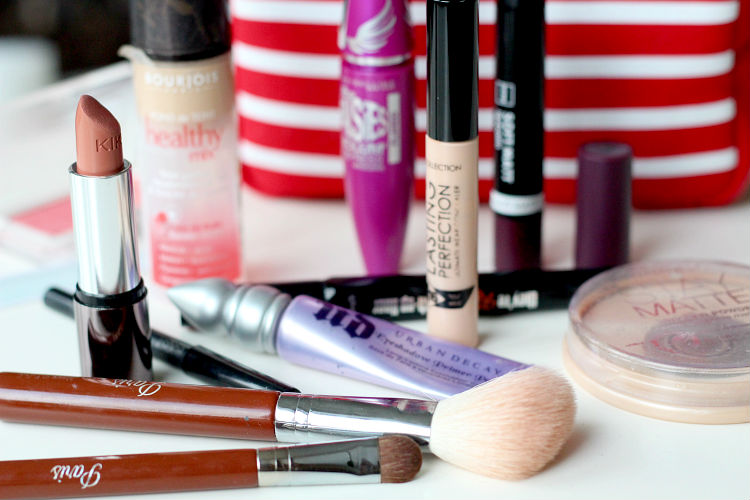 That's everything I have inside my sleepover makeup bag! The bag itself was a gift with purchase, from Clarins.
This is pretty much a really condensed selection of my favourite products; the ones I can't go without if I want to apply a simple makeup look. Do you ever bring makeup anywhere? What do you like to have with you?