Benefit They're Real! Mascara
My first high-end mascara, aww! No but seriously, my eyes have opened to a whole new world (quite literally, as you'll see in the pictures below). I've sworn by my Maybelline mascaras for years, which aren't the cheapest either at around €16, but I think I've been ruined by Benefit They're Real! mascara. I've never seen my eyelashes look so amazing. Let's take a look at my new baby.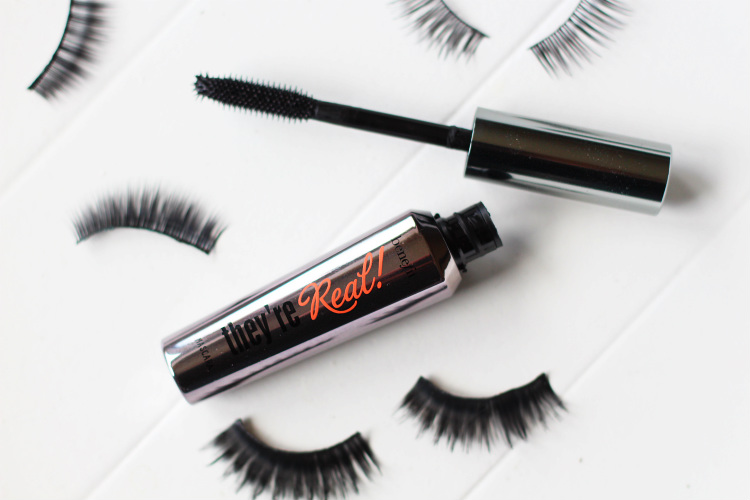 Benefit They're Real! mascara comes in a metallic purple/silver tube that contains 0.3 oz. of product. Like most things I own from Benefit, this packaging is your fingerpints' best friend, or worst enemy, however you look at it. It does look classy though.
The wand is quite special. It's made up of little plastic or sillicone spikes that distribute the product onto your eyelashes. The spikes are a little bit hard and sharp in my opinion, not "I'll poke your eye out!" hard and sharp, but still, I wouldn't have minded if they were a bit softer. The tip of the mascara wand has a little ball of spikes on it, and this is something I'm not sure I'll ever be able to live without now. That thingy is so handy! You can use it to reach all the little hairs in the corners, push your eyelashes up to enhance the curl, coat your bottom lashes… I wasn't expecting such a little ball to make such a big difference but it has really changed the way I apply my mascara.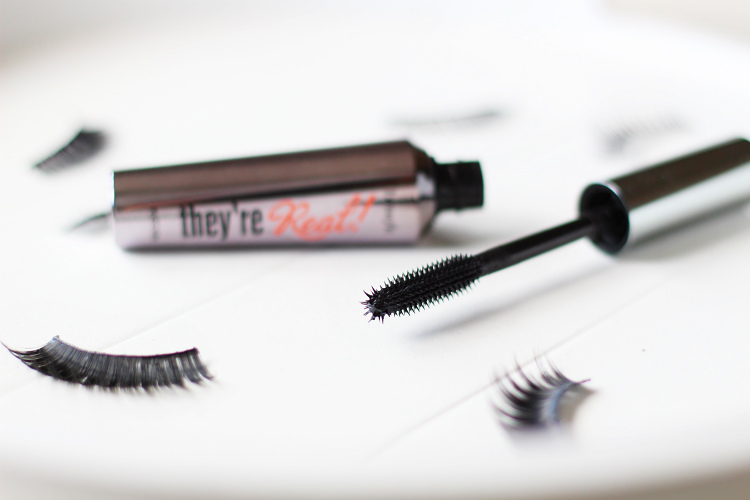 Also, it looks like a miniature medieval murder weapon. It's kinda cool.
Alright, let's take a look at what this actually does to my eyelashes.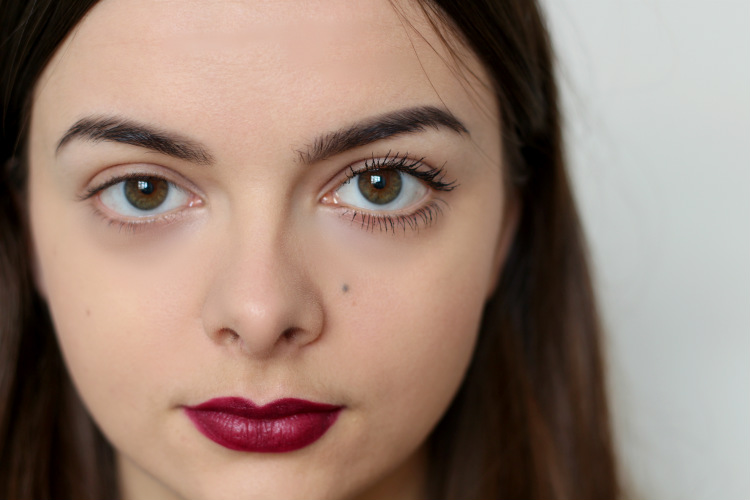 Here I've applied Benefit They're Real! mascara to my left eye, my right eye is bare. Can I say WOW?! My right eye almost looks puffy and lazy compared to the left one, haha! I only applied the mascara, didn't use an eyelash curler, and I'm very impressed with how curled my lashes are. I don't think I've ever had this type of curl with any other mascara. Not to mention my lashes look longer and way more voluminous.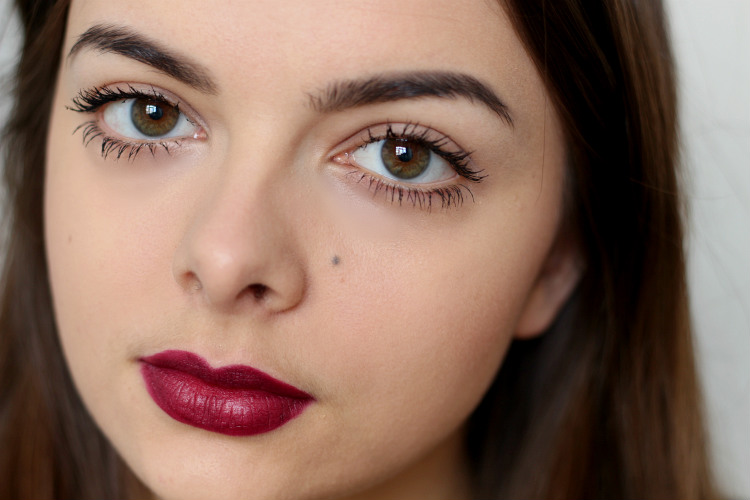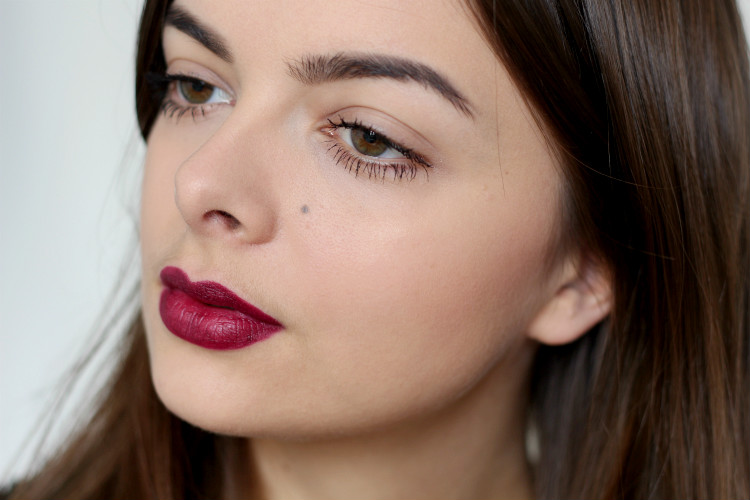 Here it is on both eyes. This mascara is supposed to give you a false lash effect and although I don't think my eyelashes look like fake ones now, I do think they look incredibly good.  I even think I could go without eyeliner now, which isn't something I usually do. Seriously impressed!
Also, once you apply this mascara, it won't come off until you take it off. It can stay on for days. Yes, I've tried it. Oops.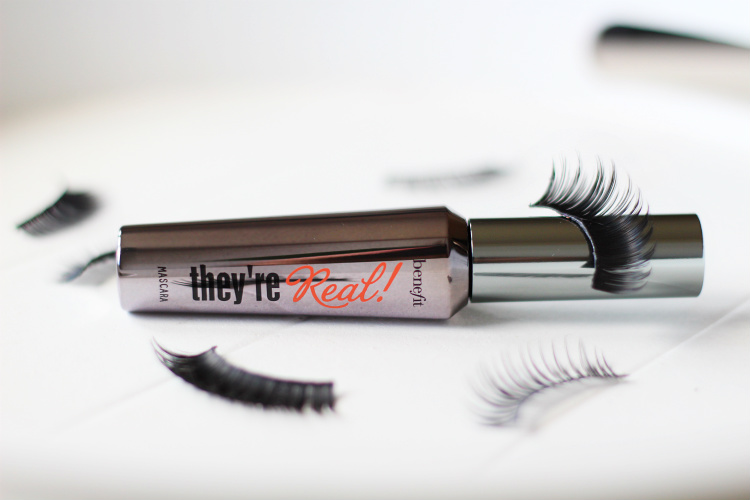 I don't even want this mascara to run out or dry up. It's really opened me up to more high-end mascaras and I'm looking forward to trying out more in the future!
Benefit They're Real! mascara is available in the Netherlands in Douglas stores and retails for €26.