Ebelin Makeup Egg | Beauty Blender Dupe
The Beauty Blender has pretty much become the standard tool to apply makeup with in beauty blog land, and I can see why. This perfectly designed egg-shaped sponge gives your foundation the most flawless, airbrushed finish you've ever seen. The downside, however, is the price. €20 for a makeup sponge that you're inevitably going to have to toss a few months later (be it due to wear & tear or for hygiene) is a little steep for many, including myself. Luckily for us, the immense popularity of the Beauty Blender has caused companies to try hard to create similar products at more affordable rates, and I'm happy to announce I've found a very, very good one.
Meet the Ebelin Makeup Egg.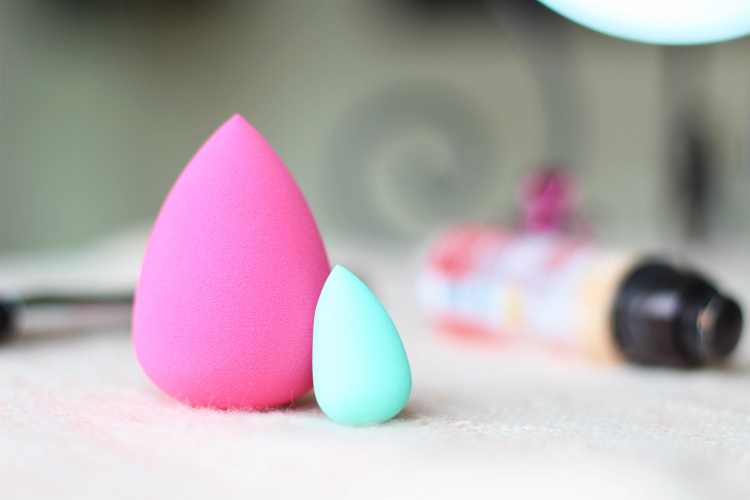 I found out about the Ebelin makeup egg through Julia Graf on YouTube, a Swiss-Canadian beauty vlogger who has been raving about these for years.
Ebelin is the in-house brand of the German DM drugstore chain, and they have developed an incredibly good dupe for the Beauty Blender for – here it comes – €2,45. Hands in the air!
The eggs come in different colours, but I went for the classic bright pink one. I got two makeup eggs: a big one which I use for foundation, and a smaller one for concealer. The small ones come in pairs of two, with pink and mint being the colour combination of choice for me.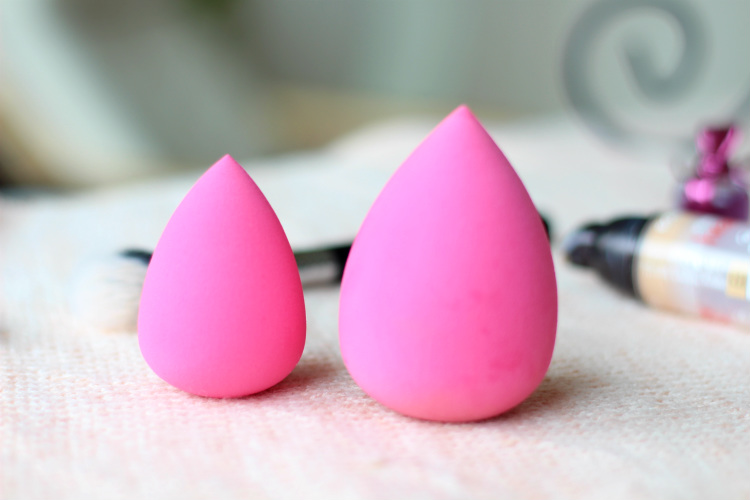 You're supposed to always wet a Beauty Blender before use, and this is the point where you can tell the good dupes from the bad. The structure of the sponge should be that perfect consistency where it's firm enough to give that airbrush finish to your makeup, but soft enough to really grow in size and become pleasant to use. As you can see, the Ebelin makeup egg absorbs quite some water, but not so much that you fear all of your foundation will disappear in there. The pores of the sponge are tiny, barely visible.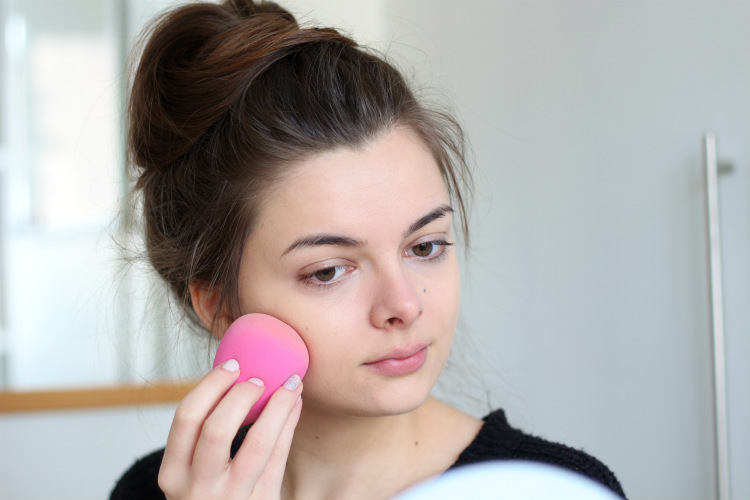 The shape of the egg is really convenient in use; I use the large bottom part to bounce on my face and create an even layer of foundation, then I turn it around and use the pointy side to get into any hard-to-reach areas like my nose and around the mouth. The pointy side is also great for applying creamy or liquid bronzers and highlighters.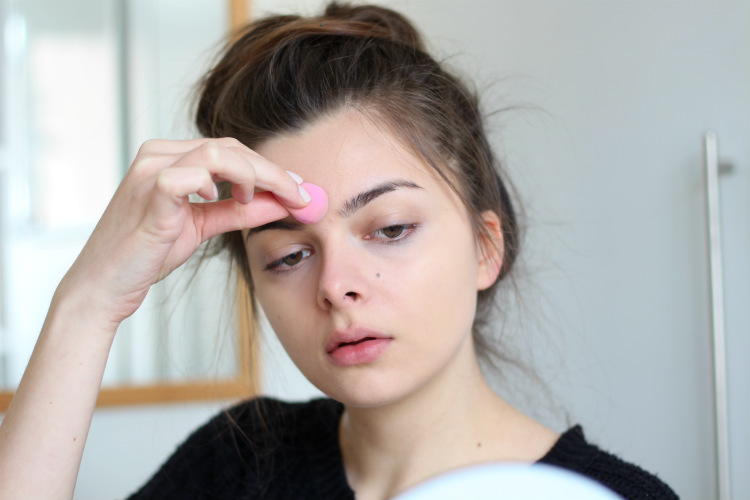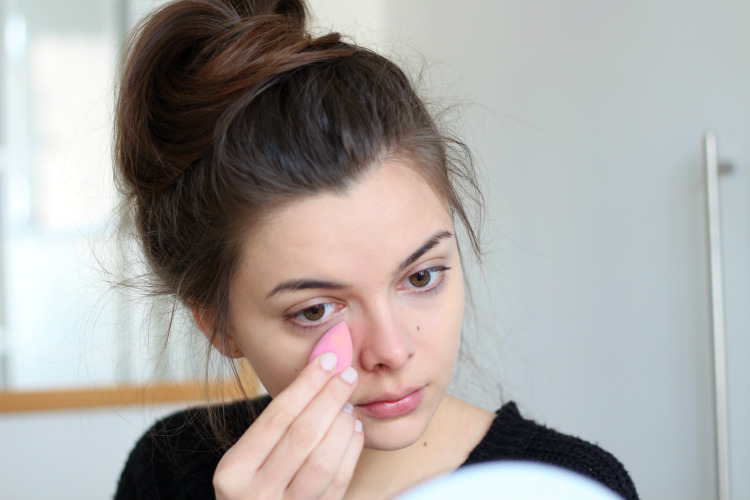 As for the concealer sponge, it really is a mini version of the big one meaning it has the same structure, and I like to use this one to apply my concealer or blend out my foundation in areas that the point of the big egg was still too large for.
A few downsides I've experienced so far:
I do need to use more foundation, as some of it inevitably gets absorbed by the sponge. I'd say I use about 1 1/2 to 2 times the amount of foundation I do when I use a brush, but I also have to say the way it looks when it's applied is totally worth it. The finish is just so much nicer.
It's also a little bit of a pain to clean. I use baby shampoo on my sponges (as I do on my brushes), and it's hard to get every last bit of foundation out of the sponge, there's always a little bit of a stain left.
I've never used an original Beauty Blender so I'm not sure how much of these downsides you experience when using the original, but considering I've paid 10% of the price, I'm definitely willing to accept them.
Final verdict? I brought a set of the Ebelin makeup egg sponges with me for a friend, who very aptly said: "My skin looks Photoshopped!", and I wholeheartedly agree. The finish this gives is absolutely beautiful,the sponge is very pleasant to use, and at €2,45 I can hardly believe how amazing this is. I'll be stocking up big time the next time I find myself in a DM store.
Ebelin Professional Präzisions Make-Up Ei & Ebelin Professional Präzisions Concealer Ei (set of 2) are available in DM drugstores for €2,45.