Mini-Break In Ireland | Loepsie's Life
Hello my lovely readers, it's so good to be back! Thanks for being patient and allowing me to take a week off. I needed it and am happy to say it was very successful. This past week was super exciting for me. I got to do lots of fun things, highlighted of course by a short but sweet trip to one of my favourite places in the world: Ireland. Let's get right into my photo diary!
Saturday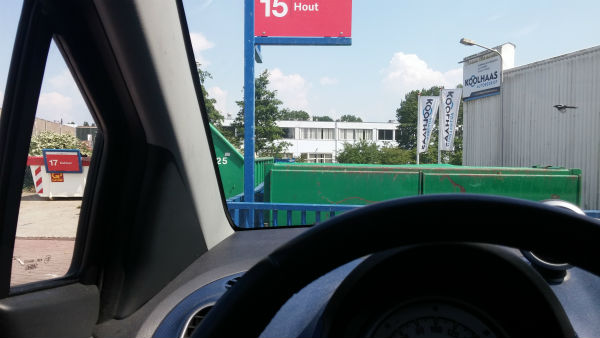 I'm not the only one sorting through and purging stuff at my parents' house. My mum had done some serious cleaning out and I drove us to the dump to separate the garbage. It was quite the driving challenge for me as it was super busy there and the dump was up a very steep slope, but I managed!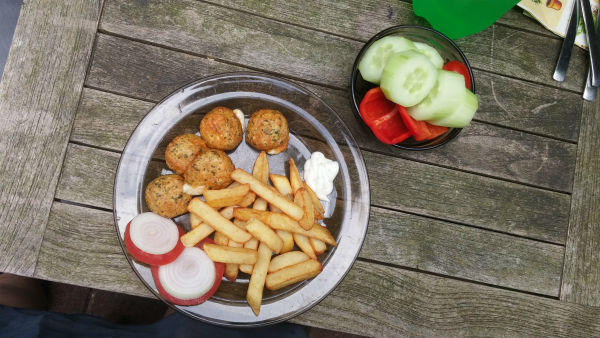 The weather was amazing last weekend, so we had dinner outside. My parents weren't expecting me to stay over for dinner so they had already planned to eat hamburgers and I got this improvised meal, haha! It was great though.
Sunday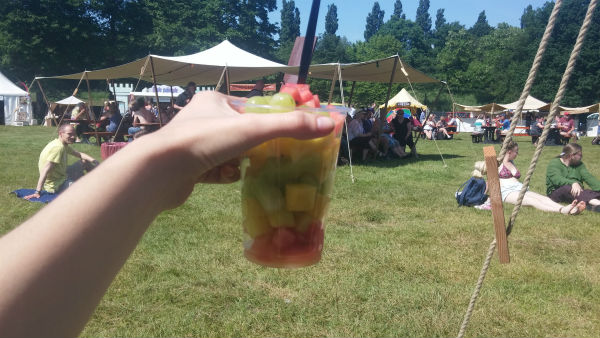 On Sunday my parents and I headed over to faraway Groningen for the Rapalje Zomerfolk Festival. It's a small festival full of Celtic music, great food and little market stands, organised by folk band Rapalje. The weather was just perfect and we had a great time there!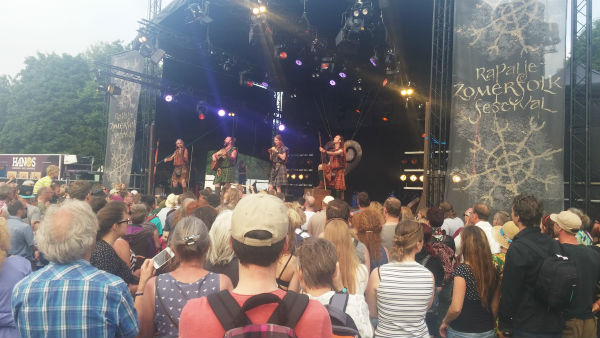 There were lots of bands playing, and here are Rapalje themselves.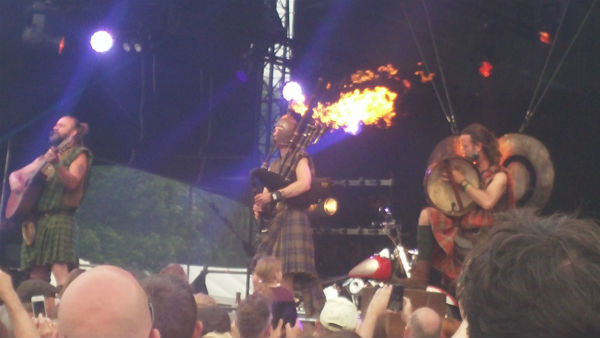 It was like a little Ireland pre-party for me with all the music, haha!
Monday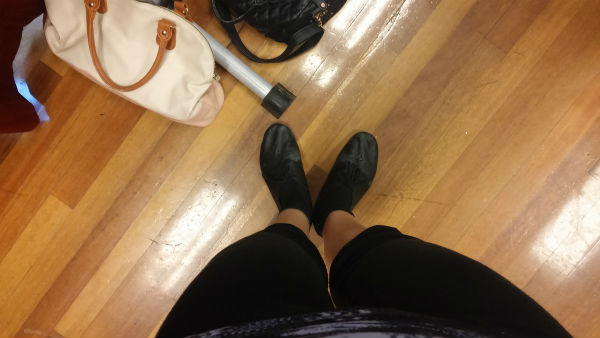 For some reason I can never take photos on Monday. I managed a grand total of one this week! Anyway, I spent the morning at Robbert's, then headed home and re-packed my stuff for my trip. I'd packed a suitcase but then realised it would be much better for me to take a backpack, so that I could walk around Dublin freely while I waited for my friends to come home from work, instead of carrying a suitcase around. In the evening I went to dance class, as always. Our performance is so close now! The dances we'll be performing are all done now so we're just perfecting everything. This is the most fun stage in my opinion.
Tuesday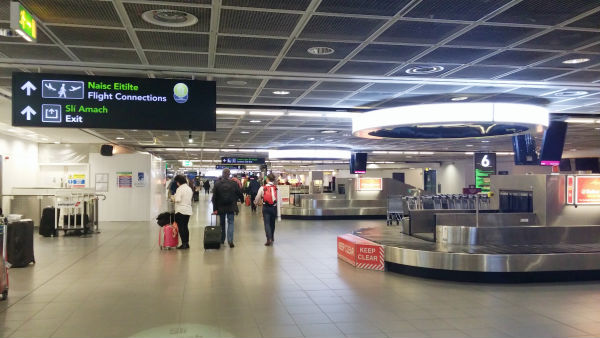 Next morning I got up bright and early to head to the airport. Everything went smoothly, although we had a little delay, and then I arrived in Dublin. I had been so busy the past couple of days that I hadn't fully realised what was going on yet, but as I saw the Irish signs it finally hit me and I got a little emotional, haha! I got emotional in the strangest moments on this trip, I'm blaming it on the time of the month. But yeah, there I was, all teary-eyed in the airport for no reason.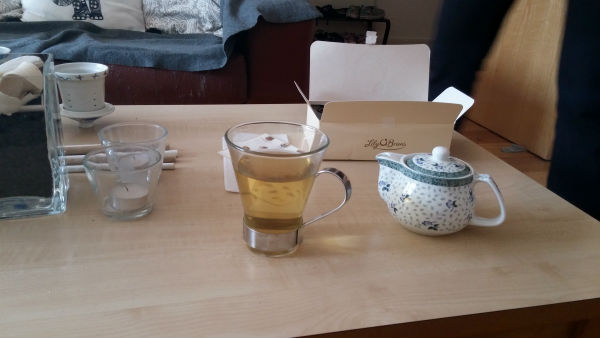 I headed to Dublin city and then had to kill a little time before my friends got off work. Lotte was my classmate in university, she went to Dublin to do her masters degree, then met a boy and never left. They're living in a really nice location in Dublin now and I went over to see them.
I caught Lotte during her lunch break so she was able to take me to their apartment so that I could put down my backpack. I then headed into town to walk around a bit and get myself a new handbag, since I'd noticed the faux leather was peeling off the handles on the one I'd brought.
After Lotte got off work we chatted over tea until her boyfriend got off work as well, and then we went to dinner. We had amazing Indian food, lentils galore!
Wednesday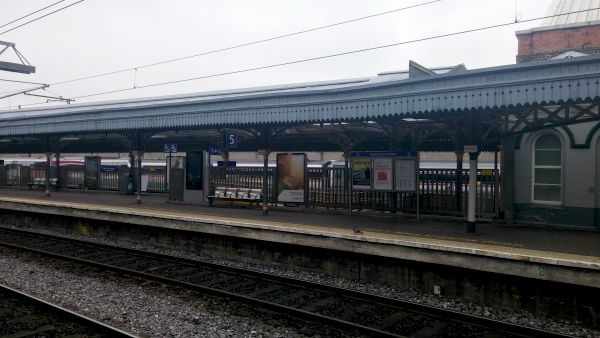 On Wednesday Lotte got a day off so we decided to head out of the city and take a walk somewhere more quiet.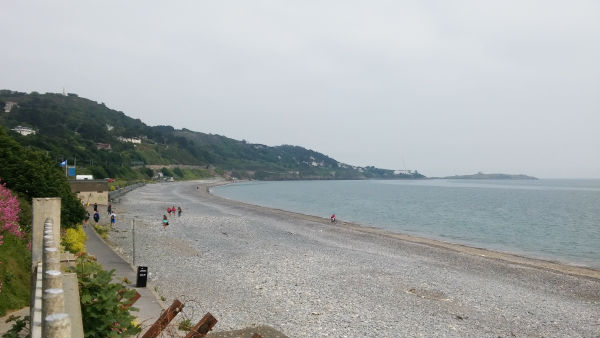 We ended up walking from Killiney Dart Station to Dalkey, a really nice walk along the beach.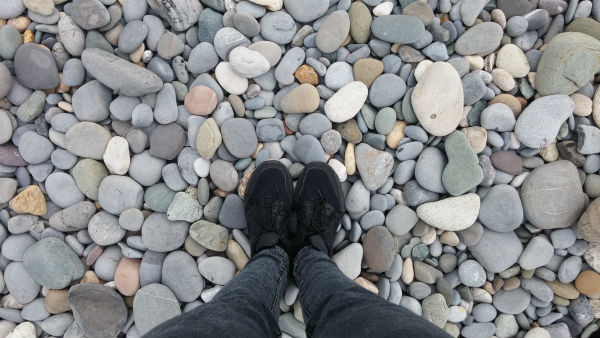 The beaches here are so different than the ones in the Netherlands! I really don't like the Dutch beaches, but this was so nice. I was a proper tourist too and took some of these rocks back home with me.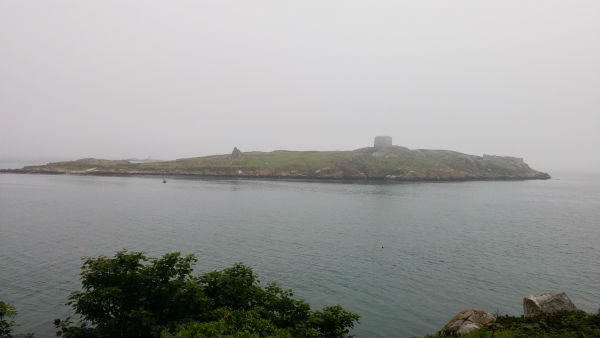 It was super foggy out, which felt strange since it was quite warm but looked like it was supposed to be really cold. There's this island just off the coast there which at some point completely disappeared in the fog. I loved it though, it's like the old tales! Ireland is supposed to be nice and foggy, haha!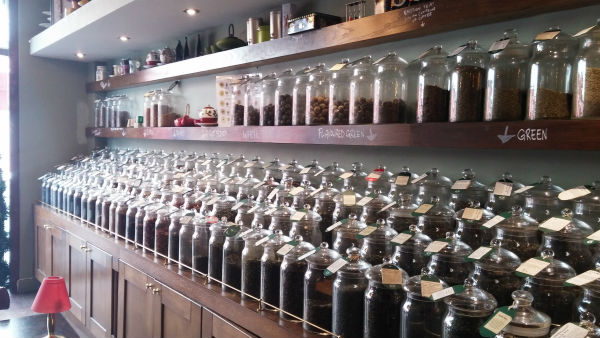 We talked and talked and talked all day, there was so much to catch up on! After we came back to Dublin, Lotte introduced me to the tea room Oolong Flower Power. This is a wall full of loose leaf teas, and there was more. You can imagine how I felt, right? Excitement was hard to contain. I ended up purchasing two teas and getting one to have right there.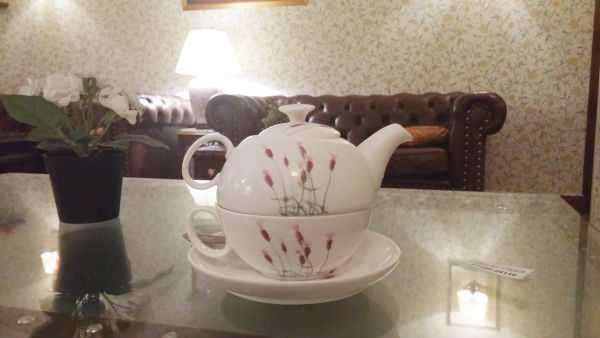 This place is amazing! If I lived in Dublin I'd probably come here to sit and work at least twice a week. Probably every day.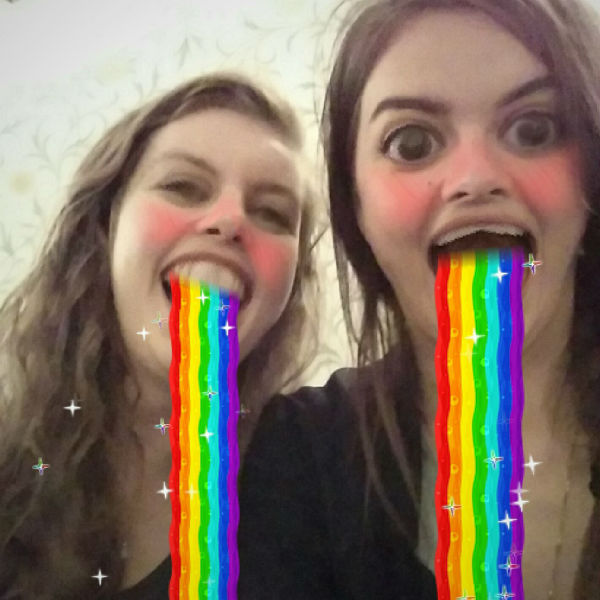 We played around with Snapchat for a bit. I started a Snapchat account for Loepsie a while back but figured out pretty quickly I just couldn't keep it up. Sorry! I'm now back to using my personal account for sending occasional silly photos to Robbert's family, hehe.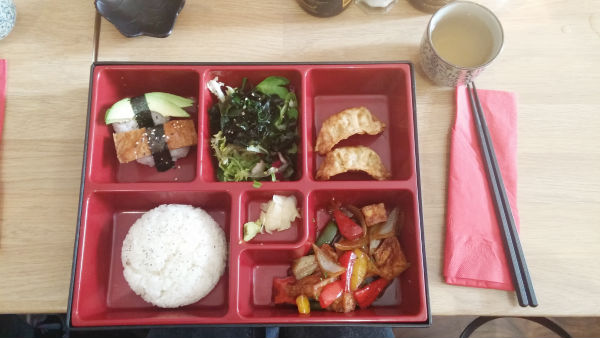 In the evening we went for dinner at Ku Raudo Sushi & Bento. It's a tiny restaurant close to Trinity college, a true hidden gem! The food is amazing and the service is great as well. I got this delicious vegetarian bento box (they have a different one every day).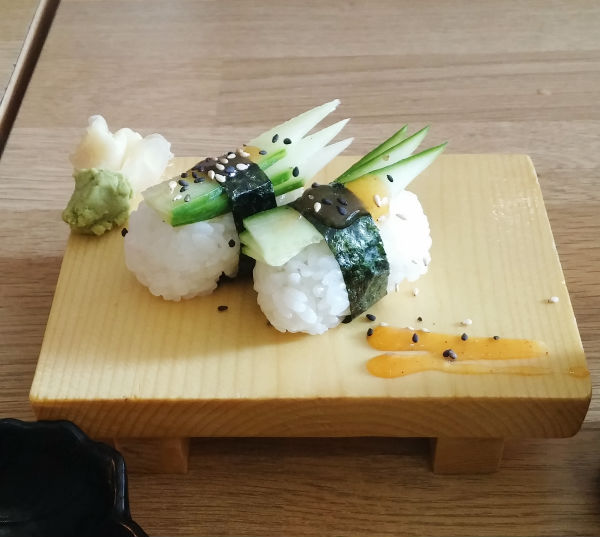 Their sushi is great as well, and I love how much attention is paid to presentation. It was really affordable too, definitely a place to check out when you're in the neighbourhood!
Thursday
On Thursday morning I walked with Lotte to her workplace, not realising that I wouldn't have anything to do in town at 8AM. So I got myself a takeaway breakfast and sat in st Stephen's Green, the busiest park I could find and read a book while I waited for the National Gallery to open.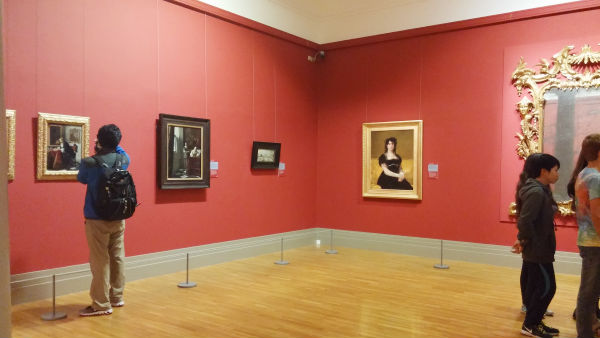 Needless to say, I was the first in! They had a temporary exhibition of Da Vinci drawings and some works by really great artists, so I spent quite a while there (getting all emotional over a Caravaggio painting, haha!). I can stare at art for ridiculous lengths of time.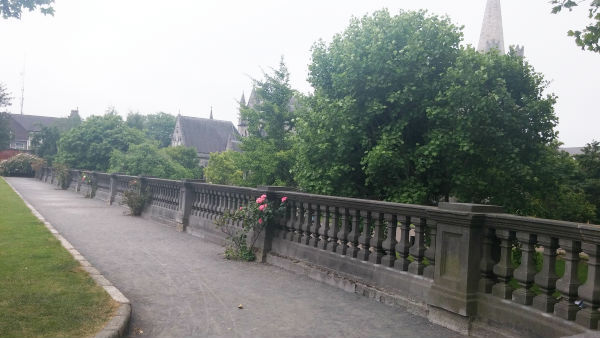 Afterwards I headed over to Oolong Flower Power, but they hadn't opened yet so I walked along to st Patrick's Cathedral, which had a really nice park adjecent to it.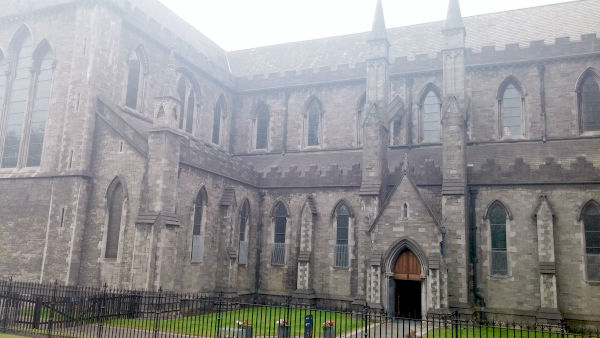 I sat with this view for a while, reading my book.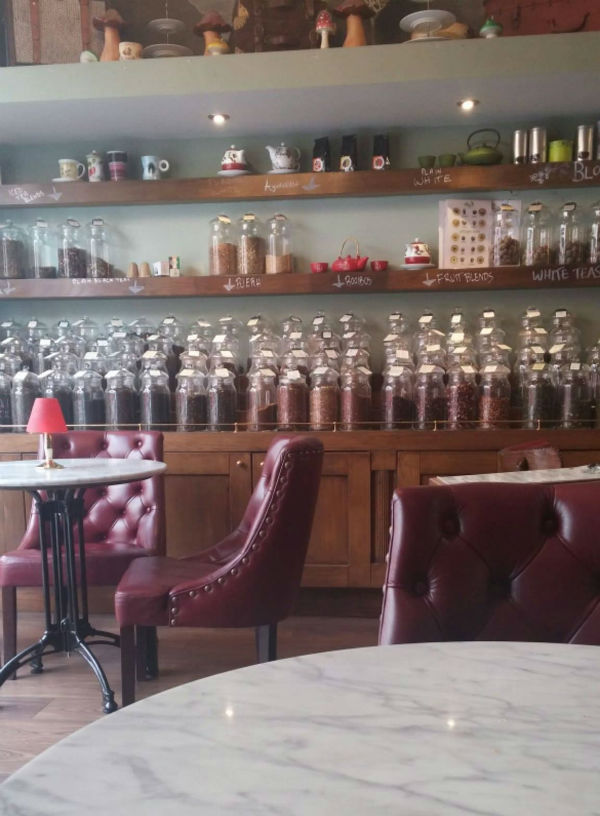 And then I went back to Oolong Flower Power again, got a pot of tea, and finished my book. That left me in this post-book blues which I'm sure you are all very familiar with. I finished the last book in the Enchanted Inc. series and the ending was perfect and then I was sitting alone in this tea room, teary-eyed. Oh, Lucy… xD
I had lunch in there as well (the hummus sandwich is AMAZING!), then I went back to Lotte's work to hand over the house keys and say goodbye. I did some shopping then but it's not quite the same with a backpack on and also I thought I'd spent enough money at that point, so I decided to head over to the airport early.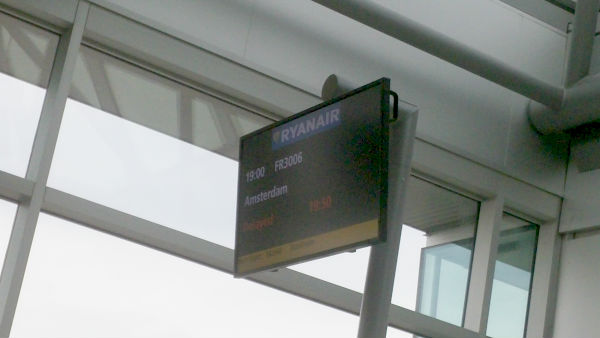 Big mistake. Not only was I WAY early (like more than 3 hours), but the flight was delayed as well. I should've gone back to Oolong instead, haha!
I managed to get a seat at the terminal so the waiting wasn't too bad, but still, it took so long… I continued reading Pride & Prejudice, read a bunch of blog posts, watched YouTube videos, and ended up playing Klondike for about an hour.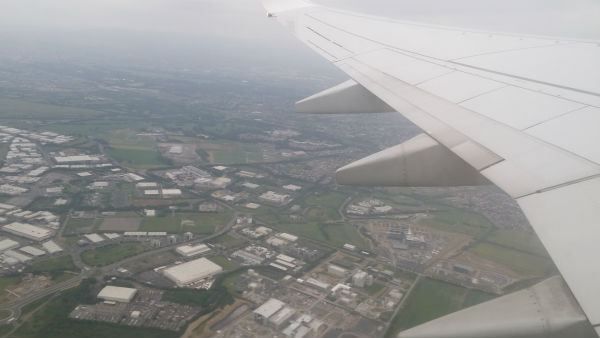 But in the end we finally took off! There were little kids on the plane shouting "Bye, Ireland!", which was very fitting. And yes, it did make me emotional. I'm a wreck, haha!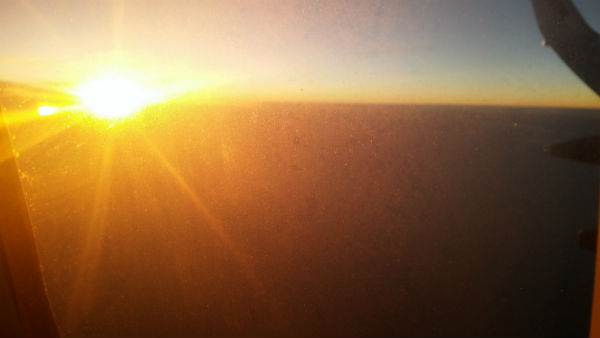 Because of the delay we arrived at around 11 at night, my mom was sweet enough to pick me up from the airport and then I went to bed pretty much straight away.
Friday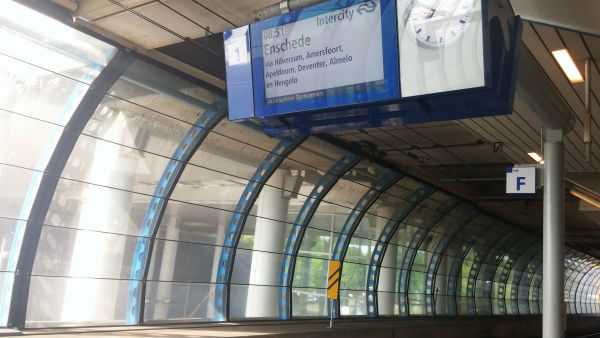 The next day I had to get up early again to head to Amersfoort, where my friend is following this spiritual development course. They were looking for people to practice reading energies on and I volunteered.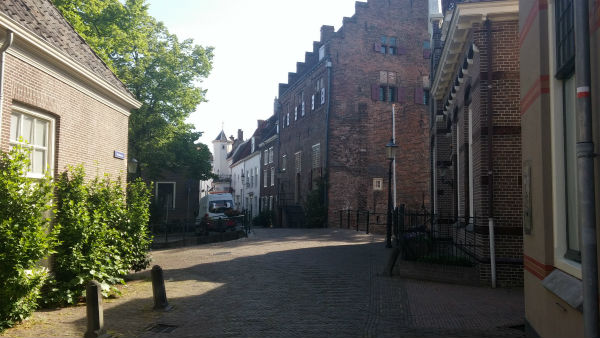 Amersfoort is such a beautiful city! I'd never been there before, but I'd definitely love to go back, there's so much to see there! The reading was amazing by the way. I went in with a healthy dose of scepticism but man, was it good. The class' assignment was to find the source of a physical ailment and the lady who did my reading was able to pinpoint everything exactly. I'd love to go back there to explore more.
And that was everything! What a week! This week is going to be a lot more boring and normal, as I'll be working a lot to catch up on everything again.
Have a great week, everybody!