Hearty Lentil Stew | Recipe
Oh yes, it's stew season! One-pot dishes with loads of veggies and lots of flavour are my favourite thing to eat, and when autumn comes around they're just the perfect thing to warm you up after a long, cold day. I love gathering a bunch of left-over veggies from my fridge, throwing some lentils in, and making a delicious dish out of simple ingredients. Lentils are my favourite food, as you probably know, and I recently realised I've only used them in two recipes on my blog. Of course I couldn't just let that happen, so today I'm sharing my recipe for this hearty, autumnal lentil stew.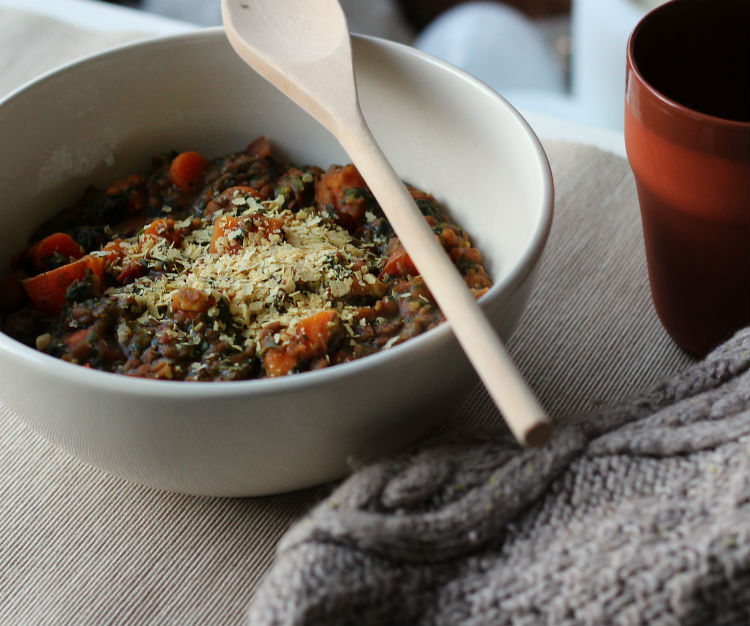 Ingredients
1 sweet potato
2 carrots
1 can of lentils
1 red onion
2 cloves of garlic
Handful of cherry tomatoes
Handful of spinach
Rosemary
Thyme
Salt
Pepper
Serves 1 very hungry person once, or otherwise provides a light lunch for the next day as well 🙂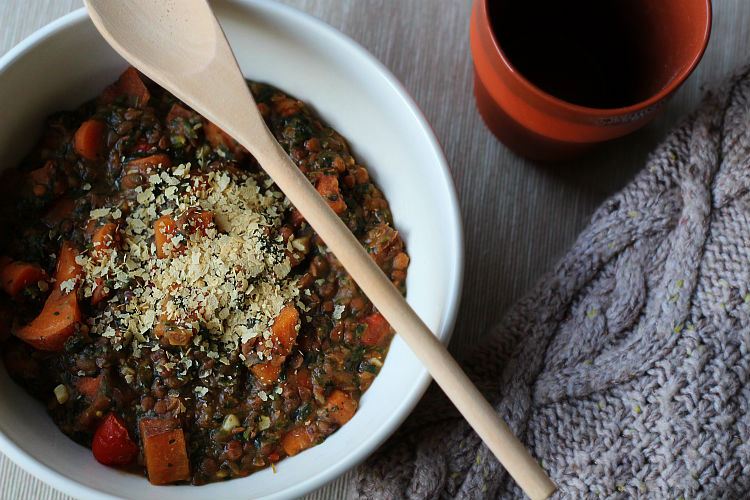 Heat a tablespoon of olive oil in a pot. Dice your onion and garlic, and saute them for about two minutes. Meanwhile cut the sweet potato and carrot into cubes. Add the sweet potato and carrots to the pot, and allow to soften for about five minutes. In the meantime cut the cherry tomatoes in half and roughly chop the spinach (I used frozen, so mine was already chopped). Add them to the pot, then immediately add the can of lentils. I added the whole tin, including liquid. If you like your stew a little thinner, you can add a little water. I like my stew nice and thick so I just used the liquid from the lentils and vegetables. Season the stew with a dash of rosemary and thyme, and salt and pepper to taste. Turn the heat down to low, cover the pot with a lid and allow to simmer for 20 minutes or until everything is soft.
I sprinkled a little nutritional yeast on my stew for a little cheesy flavour and extra vitamins.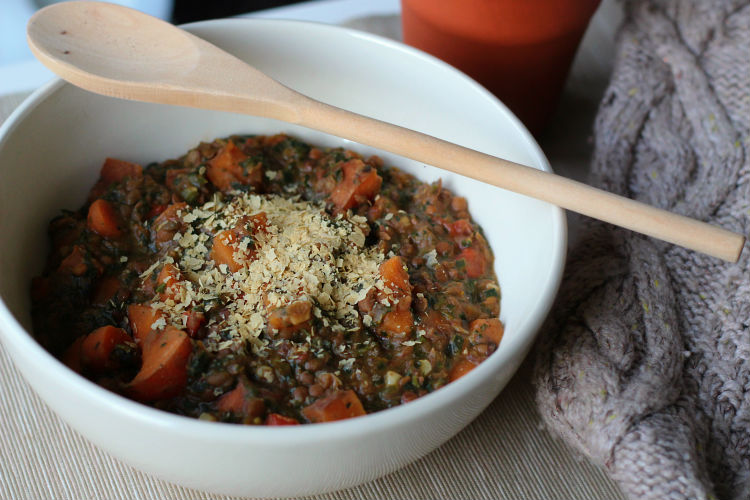 The great thing about this recipe is that pretty much any vegetable tastes good with lentils, rosemary and thyme. They're the flavour champions in this and they can be combined with almost anything. Try adding pumpkin, leek, potatoes, pepper, kale… Anything you have left can go into lentil stew.