Autumn In All Its Glory | Loepsie's Life
Happy Monday, everybody!
It's time to look back at what I was up to last week in my weekly photo diary. I got to experience autumn in all its beautiful glory on several occasions!
Tuesday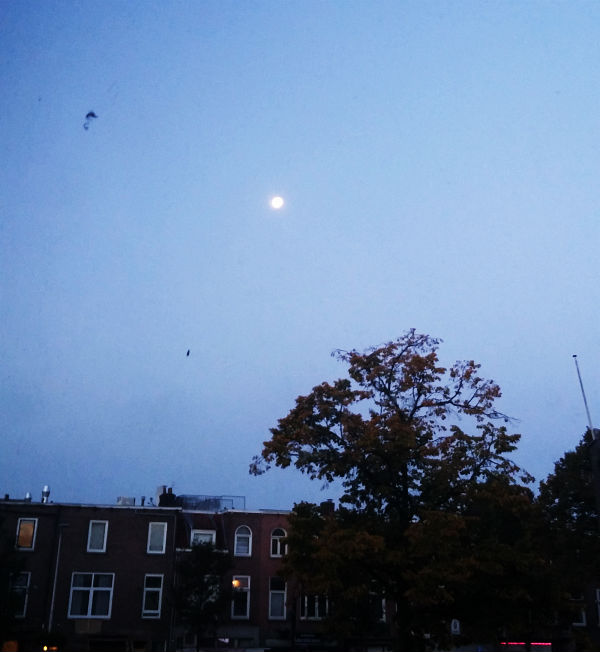 When I opened the curtains, this beautiful big moon was shining down on me. What a way to start the day!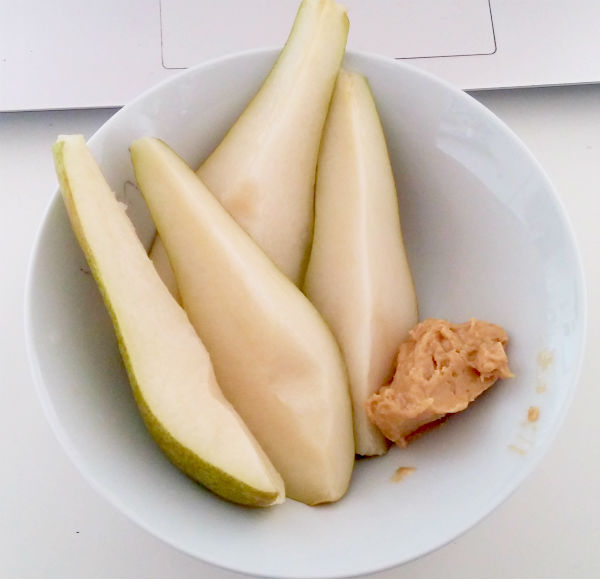 I spent the morning doing some editing. I had a pear with some peanut butter as a snack. A while back I bought a jar of peanut butter made with just peanuts and a little salt, and it's so good! Can't believe the difference compared to regular peanut butter. Never going back to that 🙂
Apparently I barely took any photos today, oops! Anyways, all I did was work from home. Nothing too exciting here.
Wednesday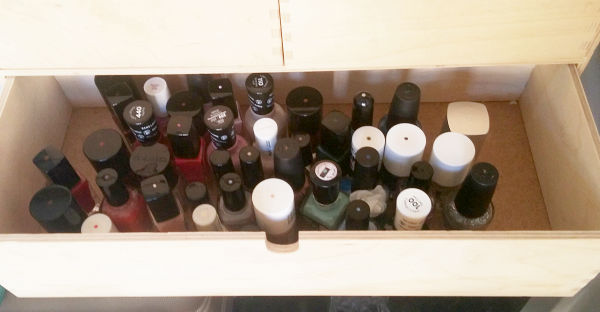 The time has come to weed out my nail polish collection. This entire drawer was so full, I couldn't fit any more polish in, and most of the colours I never ever used. I sorted through everything and got rid of at least half of my collection, I'm super proud of myself! Now I only have colours I actually love (and only one of each), and there's some room for expansion again.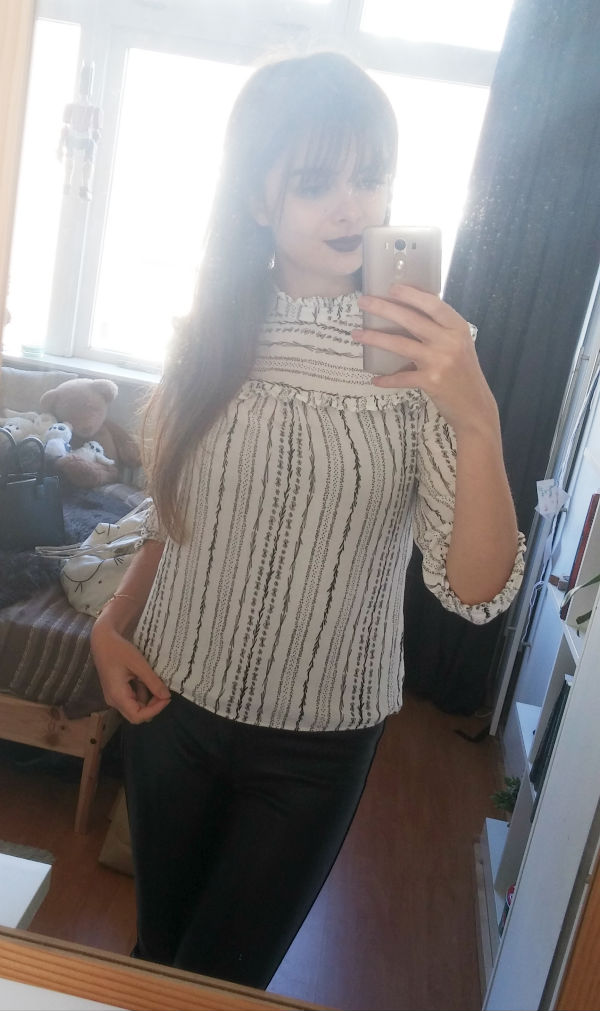 Remember this blouse I bought recently? Well, it shrunk. After the first wash. I don't know how it happened but luckily I was able to stretch it back out a bit by dampening it with water and tugging on it from all sides.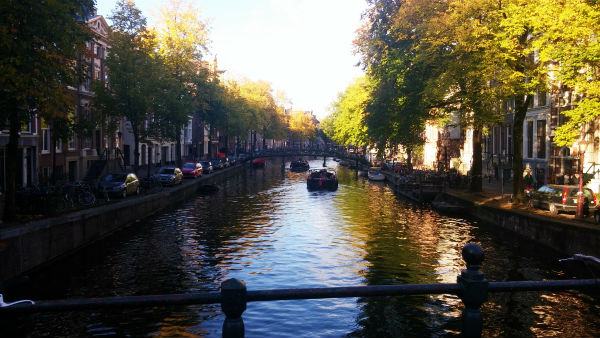 Hello, Amsterdam! My mom was graduating from her second Master's, and the ceremony was today, in Amsterdam. We went out for a drink and a great dinner afterwards to celebrate.
Thursday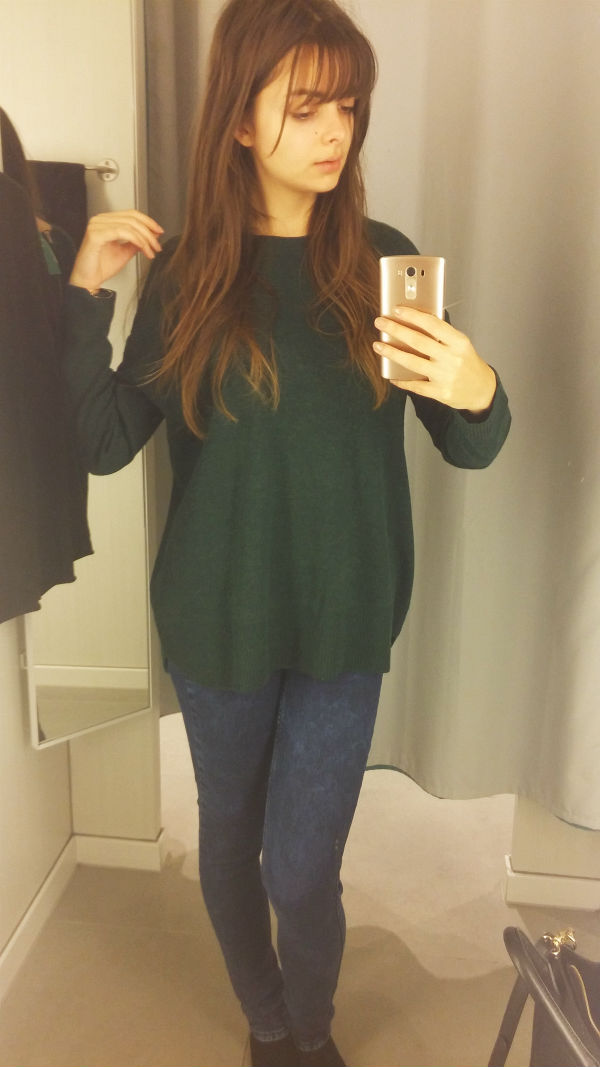 Next morning I headed back to Utrecht, and before I got home I decided to do a little shopping. Or well, actually I just went out to find an air-tight container for my nutritional yeast, but I ended up getting a little more than that. I'd been wanting to get a long, green sweater to wear with my overknee boots, and figured H&M might have a nice one.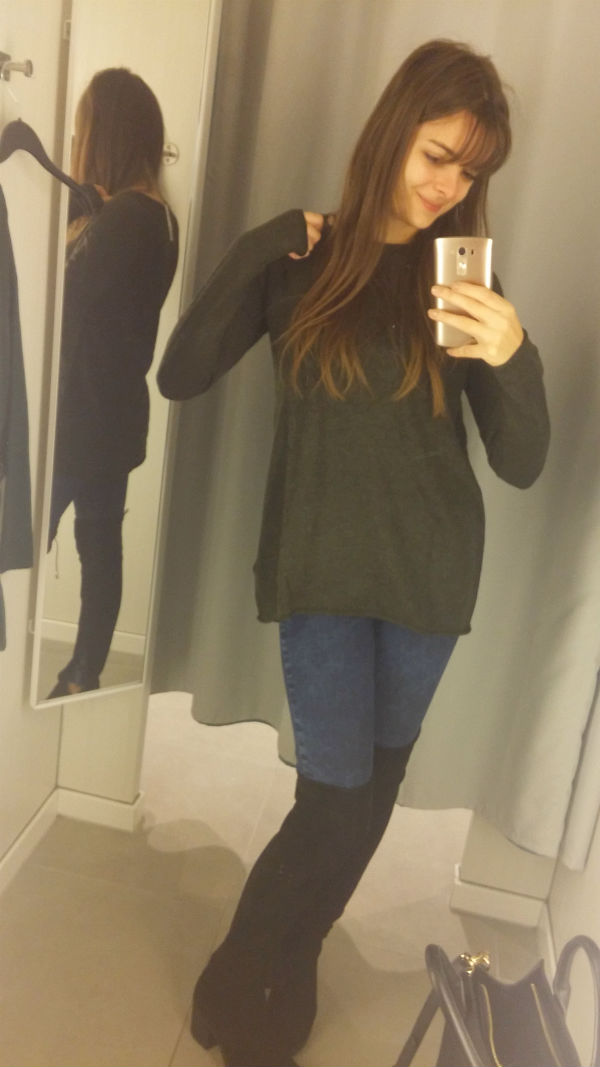 This is the one I ended up purchasing! I got the jeans as well, they're the high waist super stretch skinny's and they're SO comfy!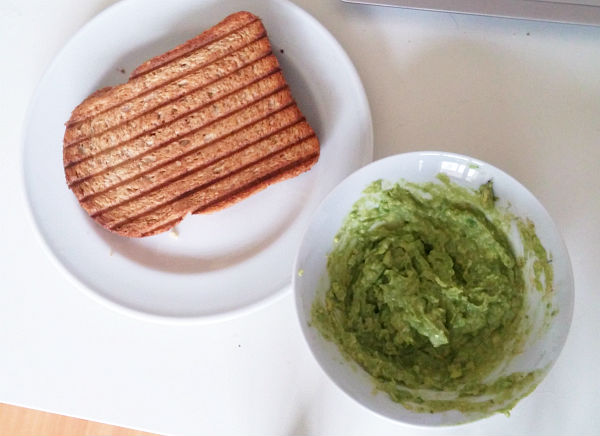 For lunch I had some toast with a quick avocado dip. I could live off of avocado, no joke.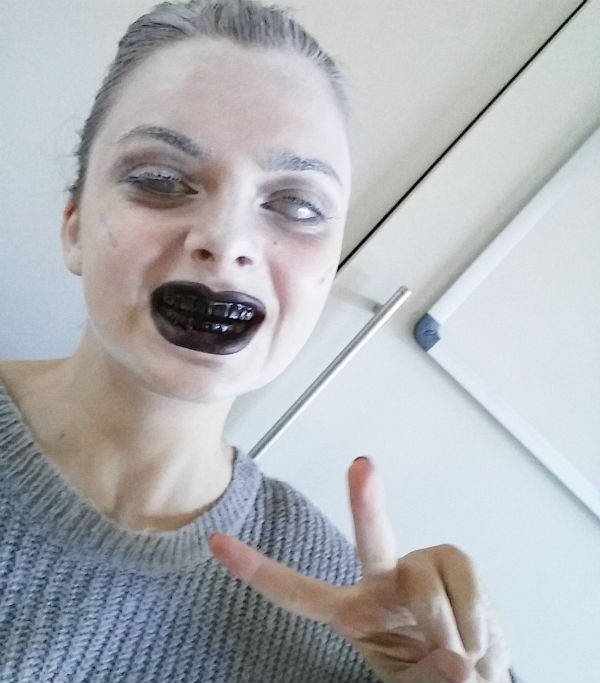 Robbert came over and helped me film the next Halloween video. It's a simple one this time! The video will be up soon by the way, I couldn't upload it yesterday due to a stupid mistake on my side.
Afterwards my friend came over as well, we had a dinner of couscous-stuffed pepper and played Dungeons & Dragons.
Friday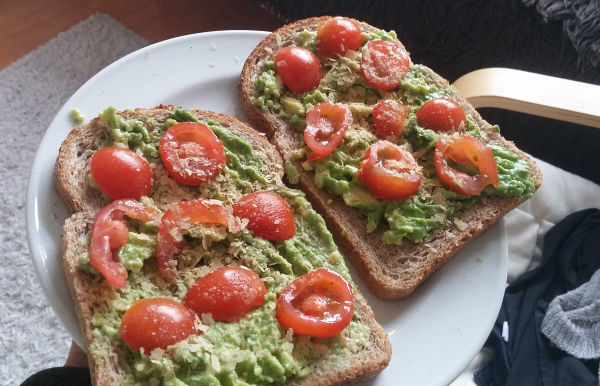 Avocado with tomato and nutritional yeast on bread <3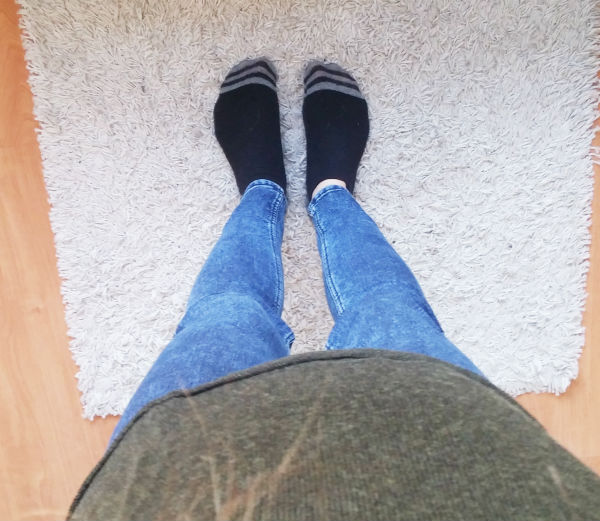 Wearing my new outfit! So comfyyyyy…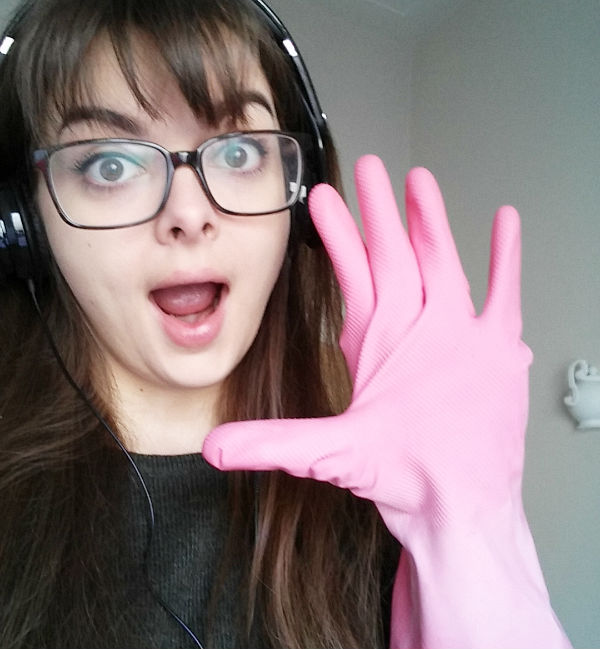 I felt super lazy on Friday, so I tried to be at least a bit productive by cleaning the house. I really need some new cleaning gloves, these ones are really old and WAY too big for me.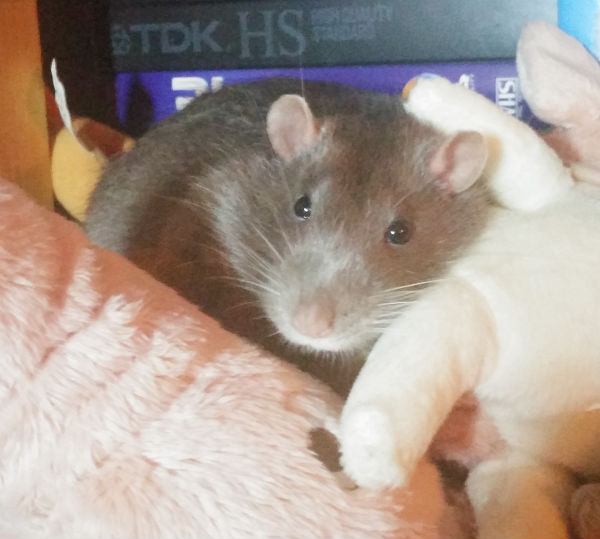 I headed home in the afternoon, as I was on rat duty this weekend. Lots of cuddles were shared!
Saturday
Early morning. Too early.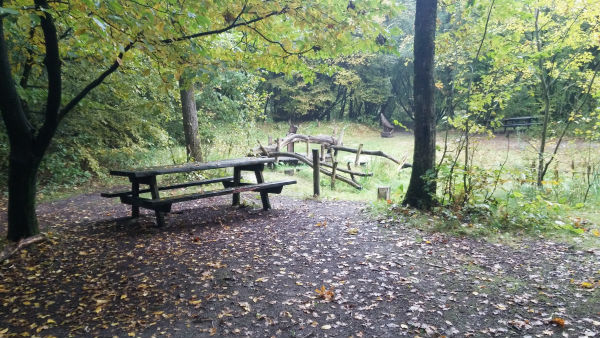 There was a scouting camp this weekend in a national park in Flevoland. We were going to try and live super primitively, only eating what we found in nature. Robbert and I both couldn't be there all weekend but we could come by to visit on Saturday, so we did.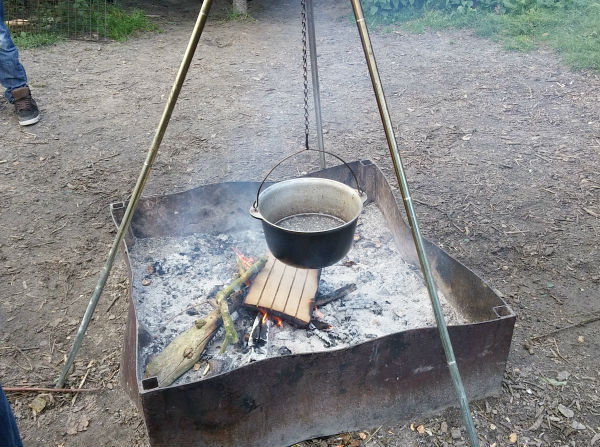 The person that was going to be our guide got sick, but luckily we did have some extra food and tools. We spent most of the day looking for food but couldn't find much more than a couple of parsnips and apples, so we were all happy there was a cheat bag of potatoes and some flour.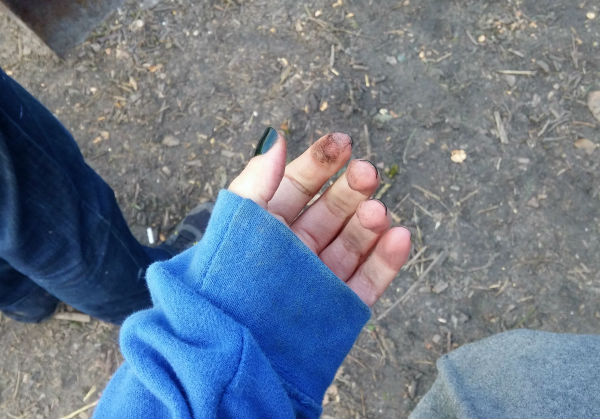 We didn't have anything to cook the potatoes in (that pot was the only one we had and it was full of bread dough), so we threw them into the coals. When you peel off the charred skin they're really nice inside, but there's no way you're keeping your hands clean.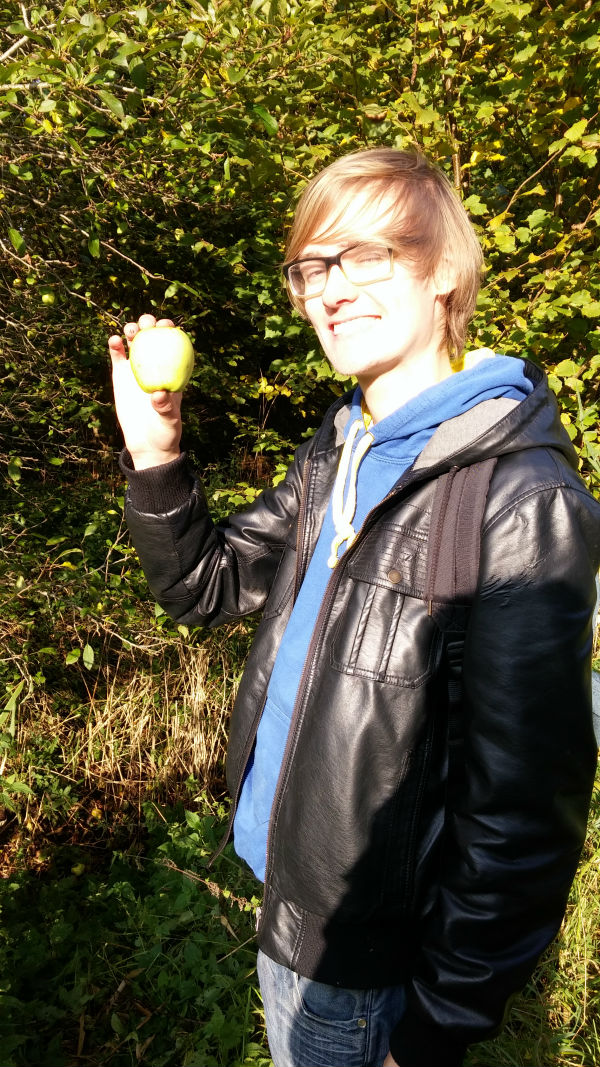 After lunch, we went out to look for more food for dinner. We found a beautiful apple tree with loads of apples on it! There was also an adorable teeny tiny apple on there, which I took home for the ratties.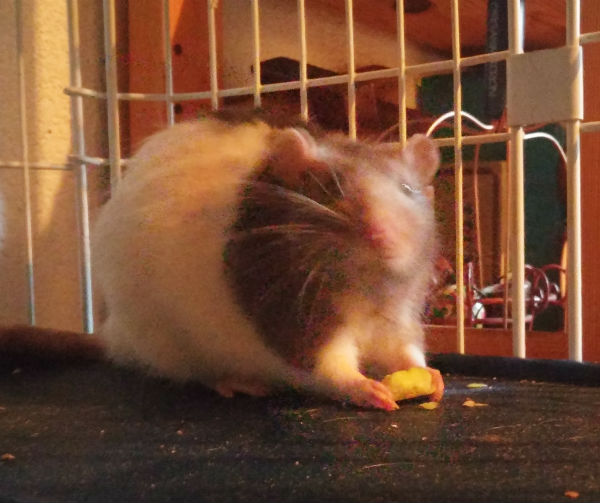 Robbert and I went home again just before dinner, as I had to prepare food for my brother and the rats. Who ate their tiny apple! Or well, Penpingion didn't like it too much (I think it was too sour for him), but Llewelyn ate his 🙂
Sunday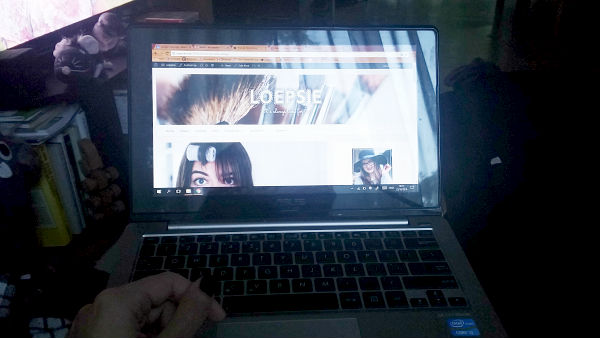 I spent most of the day catching up on database work behind my computer.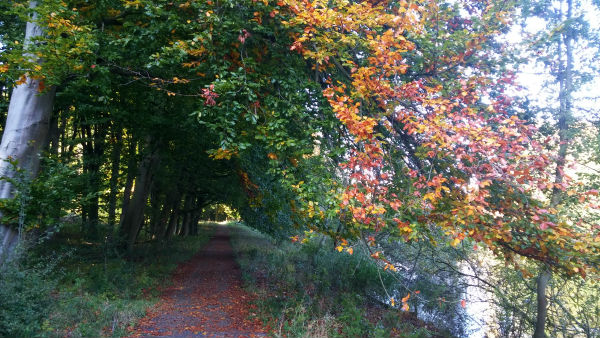 When I couldn't take it anymore, I went into the woods for a nice, long walk. I love walking in nature during autumn, it's the best season for walks (when it's not raining, that is).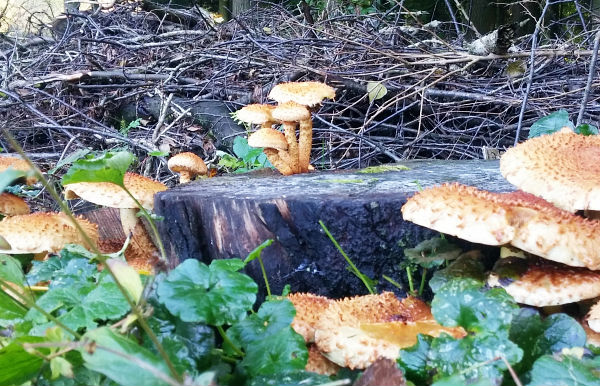 Everything is so beautiful this time of year!
My brother and I played some guitar hero. We hadn't played for so long! I love this game, I'm sad they don't make new versions anymore.
And that was it! All my adventures this week. I hope you have a good one ahead, guys! 🙂