A New PC! | Loepsie's Life
Hello to you, on this cold but sunny Monday! I hope you've had a great weekend, mine's been kinda stressful. The rest of the week has been great though, so let's take a look at some photos I took!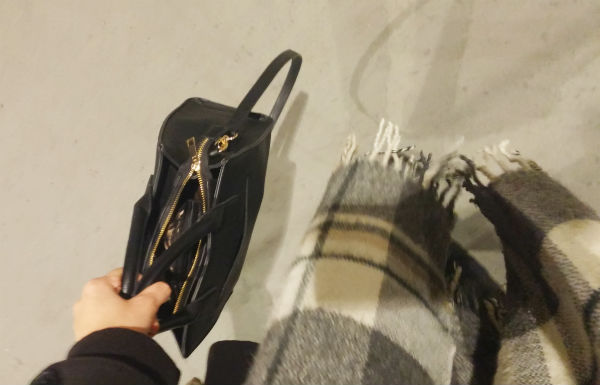 On my way home after an intense dance class! We got invited to perform somewhere pretty last-minute so we've had to memorise one full minute of the dance we're going to perform every week, in order to have the whole thing down on time. We've planned some extra practice time over the next couple of weeks to be sure it's good enough.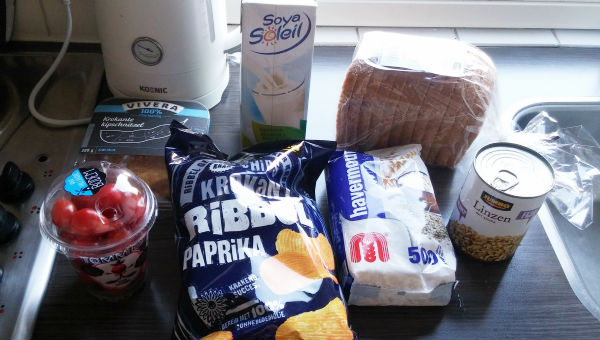 Grocery haul! I got mock schnitzels, cherry tomatoes, soy milk, paprika crisps, bread, oats and lentils.
OOTD and a chai latte. I love fuzzy sweaters, I wish they lasted a little longer but they always get ruined in the washing so quickly. I've been having hot, milky beverages a lot lately by the way, it's the perfect season for them.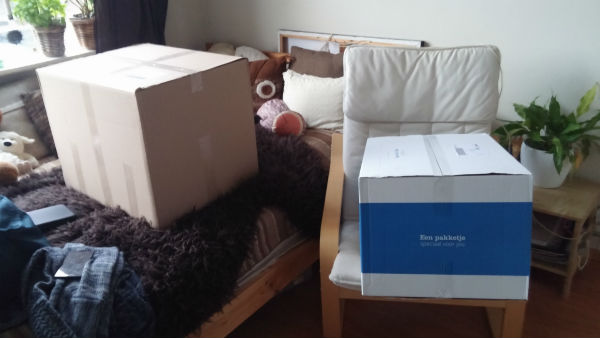 The mailman delivered these giant boxes! I'd been wanting to get myself a proper PC for ages, one that I'd actually be able to edit on like a normal person, instead of editing on my super low-performance laptop for hours and hours and hours. My brother offered to build me a custom PC and after a good sponsor deal I was finally able to order all the parts.
Robbert helped me unpack everything and recycle the packagings. I ordered everything in white so the PC wouldn't stand out so much in my tiny room, and I'm really happy with it!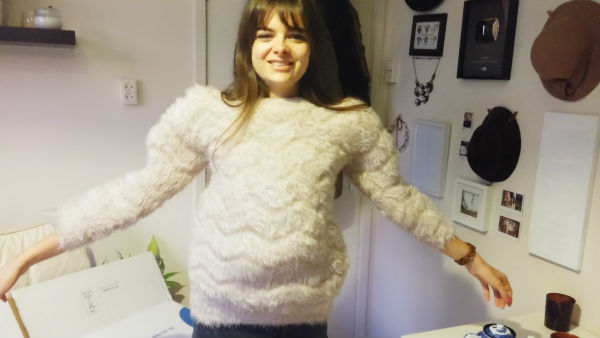 We had to fool around with the air cushions that came in the boxes, of course. These pop SO loudly!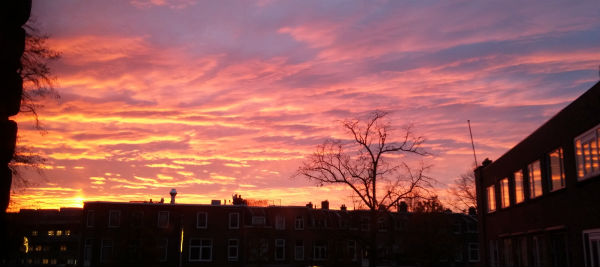 Look at this beautiful sunset that I spotted outside my window. I don't think I've ever seen one this nice.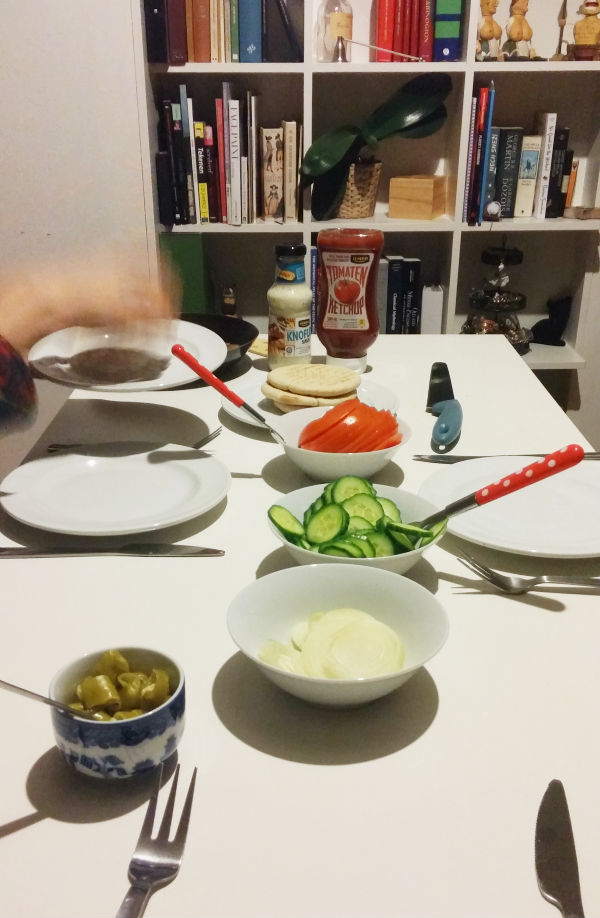 Time for Dungeons & Dragons! Robbert prepared falafel for us and it was absolutely delicious. Falafel is one of those foods that I could just live off for the rest of my life.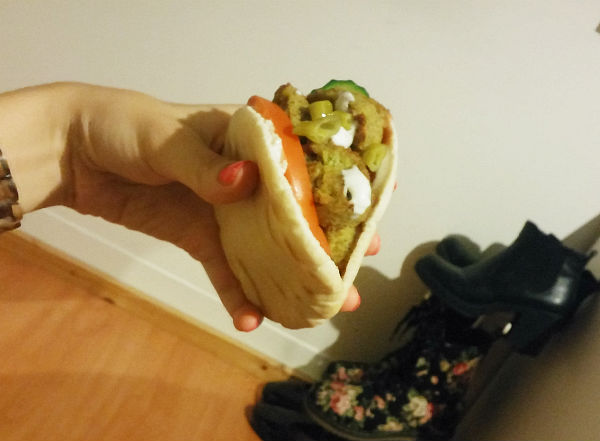 YUMMYYYYY! It looks horrible in photos though, heheh.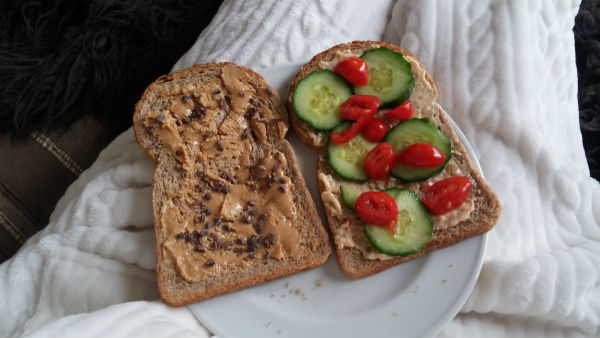 Next day I decided to wear my onesie for most of the day. Oh the perks of working from home! I made myself a peanuty butter and cacao nib sandwich for lunch, and a sandwichspread-cucumber-tomato one.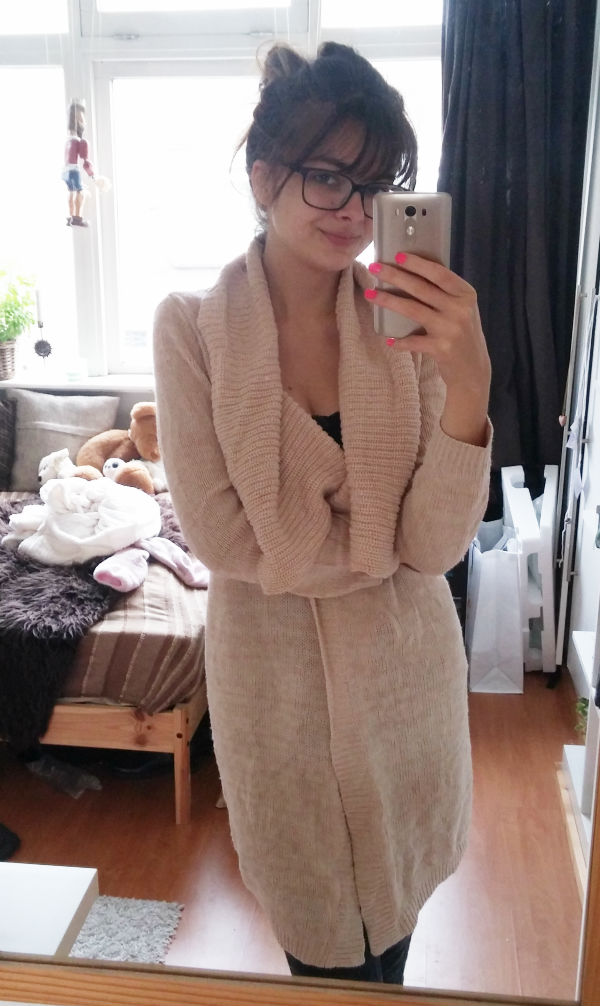 I decided to get dressed later anyway, as I wanted to go for a walk and film a video. No makeup though!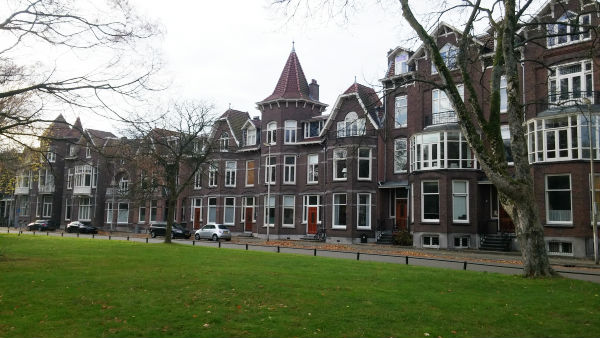 Every time I go outside I feel so thankful that I get to live in this wonderful, gorgeous neighbourhood. I'm very eager to move out of my tiny studio but would give so much to be able to stay in this neighbourhood!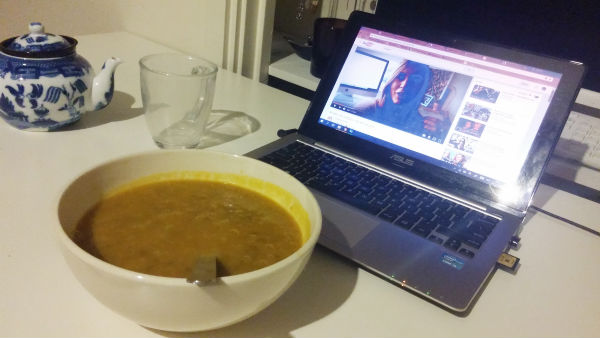 Last week's pumpkin soup and a Michalak vlog for dinner.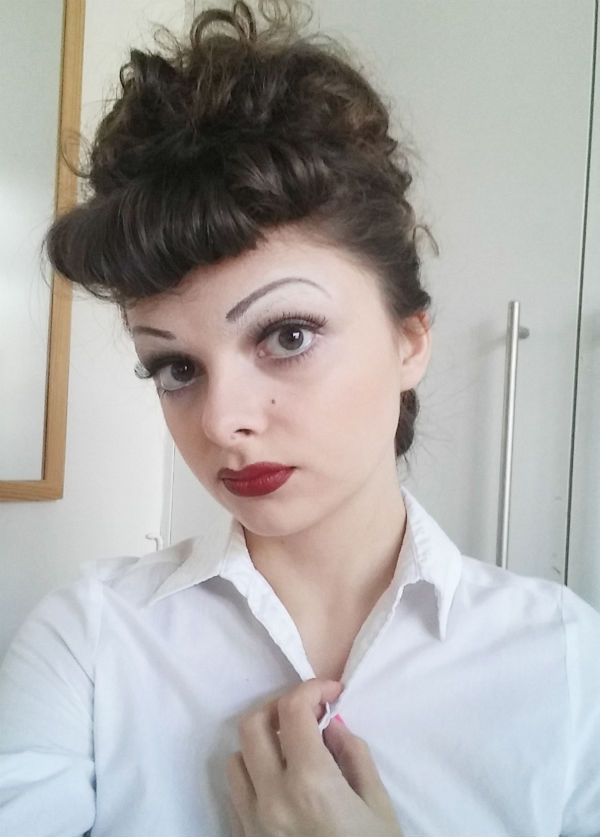 I filmed Lucille Ball's episode of Beauty Beacons, which will be up soon. Between you and me; I HATE this look! I think it's extremely unflattering but I also think it's one of my best transformations yet. And you guys seem really excited for it as Lucille has been requested a lot.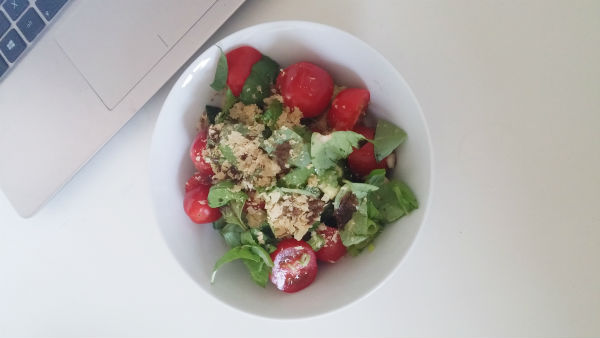 Quick cherry tomato, cucumber & basil salad with balsamic vinegar and nutritional yeast for a mid-afternoon snack.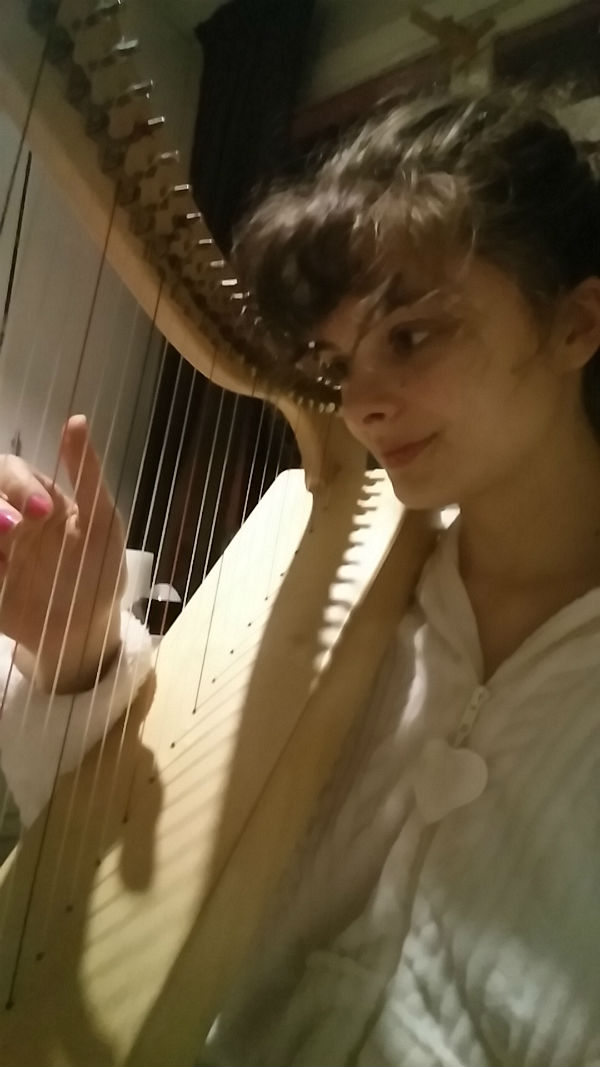 I overheard my upstairs neighbour playing the cello and it really inspired me to sit down and play the harp again. I was happy to discover I have muscle memory of all the songs I used to play, and I found a new motivation to improve my skills. I'd love to be able to use more than one finger at a time, haha!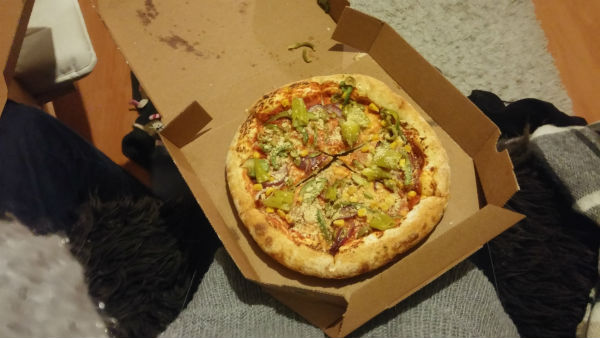 Next day my brother came over to build my PC. We ordered pizza for dinner, and I had my first pizza without cheese. I was really curious about how ordered, veganised pizza would taste but it wasn't any worse than a cheesy pizza, to be honest. I put some green peppers and nutritional yeast on it and it was de-li-cious.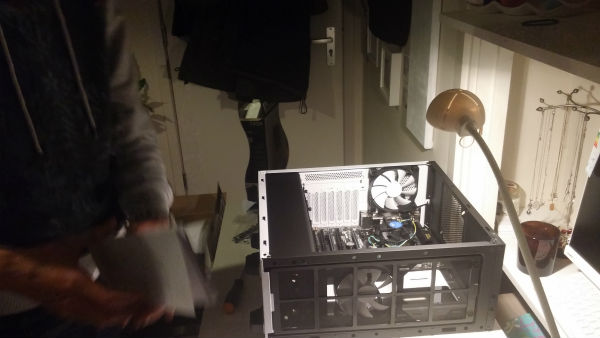 We started building the PC and everything went according to plan, until we became impatient and did something very stupid and ended up formatting my external hard drive. Oh, my, god. Drama, chaos, all my videos gone. From here on, more and more stuff went wrong and we ended up going with the "throw money at screen"-approach, as my brother called it, haha! We're still actually trying to recover my files this very day, it has cost and arm and a leg and I'll be so happy when it's all over.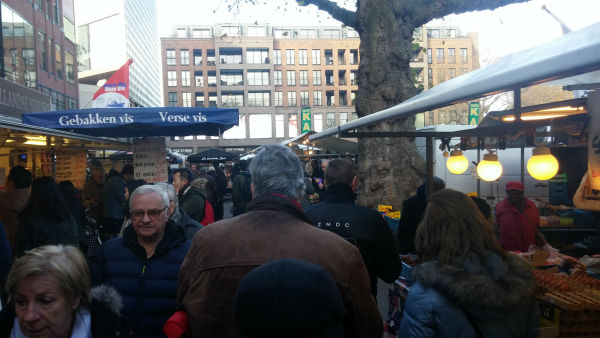 We hopped into town a couple times next day to buy more parts and things to fix things. It was SUPER busy as it was Black Friday weekend, and the last weekend before Sinterklaas so everybody was out buying presents.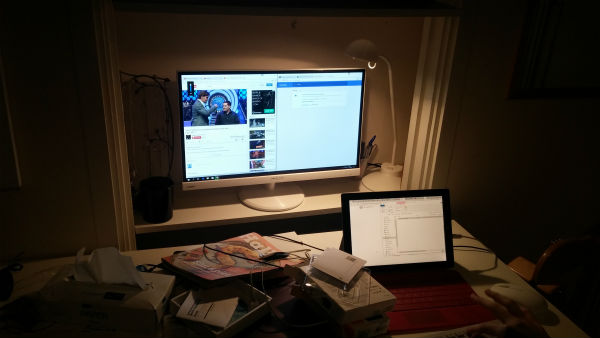 It took more than a day longer than we expected, all because of the hard drive, but my brother did build me an amazing beast of a PC that's going to make my work so much easier and allow me to up the quality of my videos. I'm so happy with it!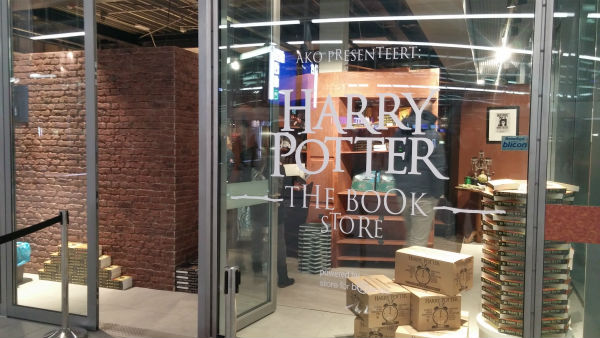 We decided to give up on the hard drive for now and head back to my parents' house. At Utrecht central station, we passed this Harry Potter pop-up store. We didn't have time to go inside but I definitely plan to go back and have a look this week!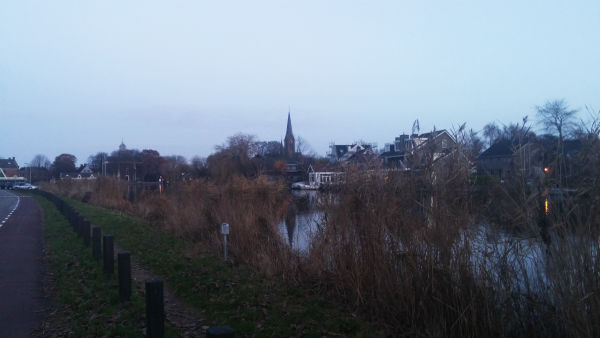 On Sunday I headed over to Robbert's, and that's where I'm at now!
That was my week! I hope you've had a great week and have an even better one ahead of you. See you soon!