It's been freezing in the Netherlands. Proper freezing. Ice skating fanatics are going mad, there's frost on the trees, and there's even snow on the ground in the countryside. We don't get snow often in the Netherlands so it always feels super special when there is some. I'm personally very bad at handling cold, my body does much better in a warmer climate, but every now and again some good, old-fashioned wintery weather is just plain fun. Robbert and I decided to head out to Amelisweerd to take a little walk as the sun was shining, and I brought my camera to capture some of the beauty. I also thought I'd share my standard outdoors outfit for winter with you, what I wear when it's freezing and how I attempt to stay at least somewhat comfortable. Hint: wearing two pairs of gloves helps a lot. I always try to make an effort to make my outerwear look cute, especially this time of year as it's often all people see you in.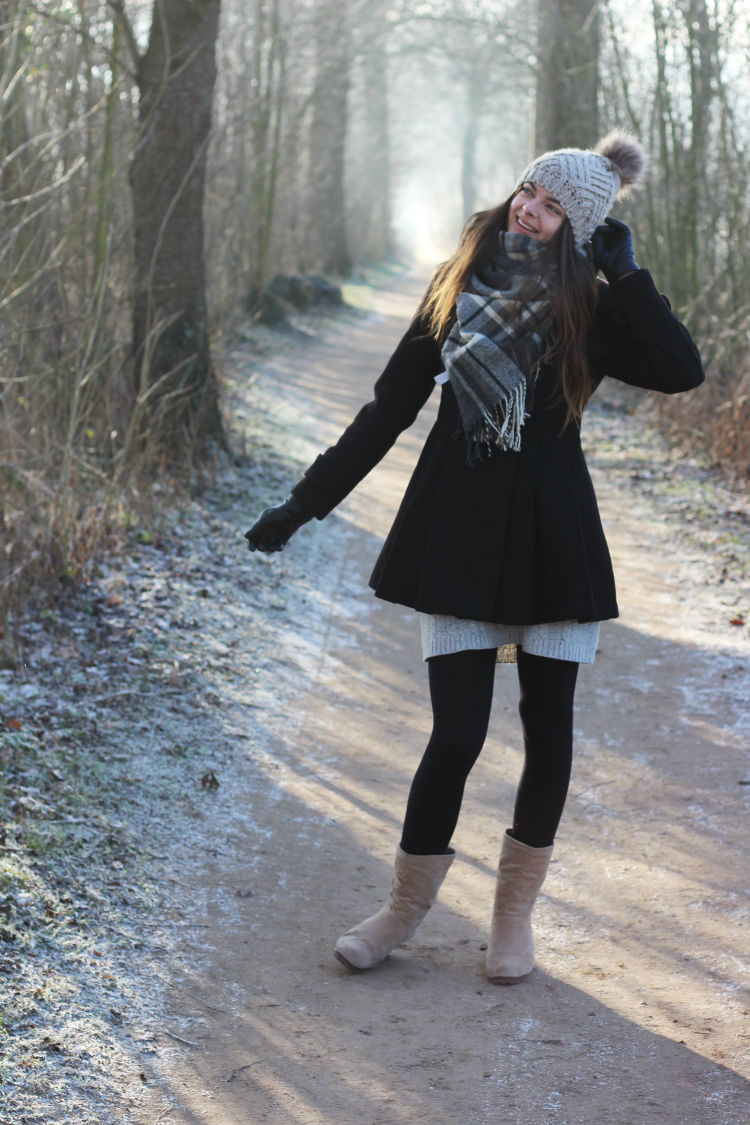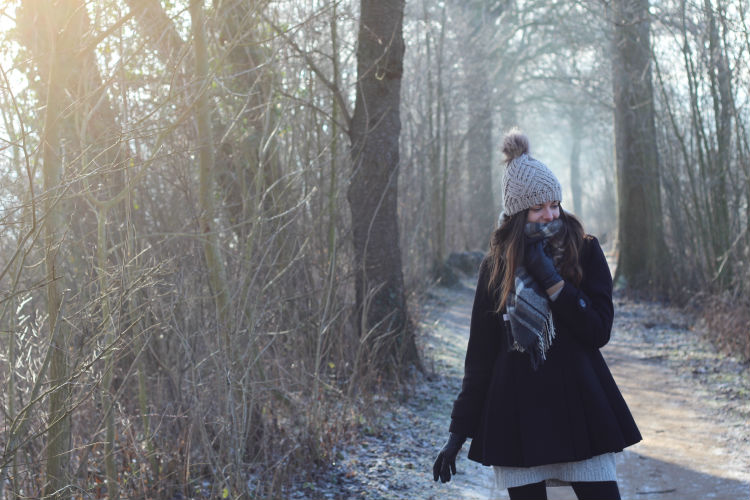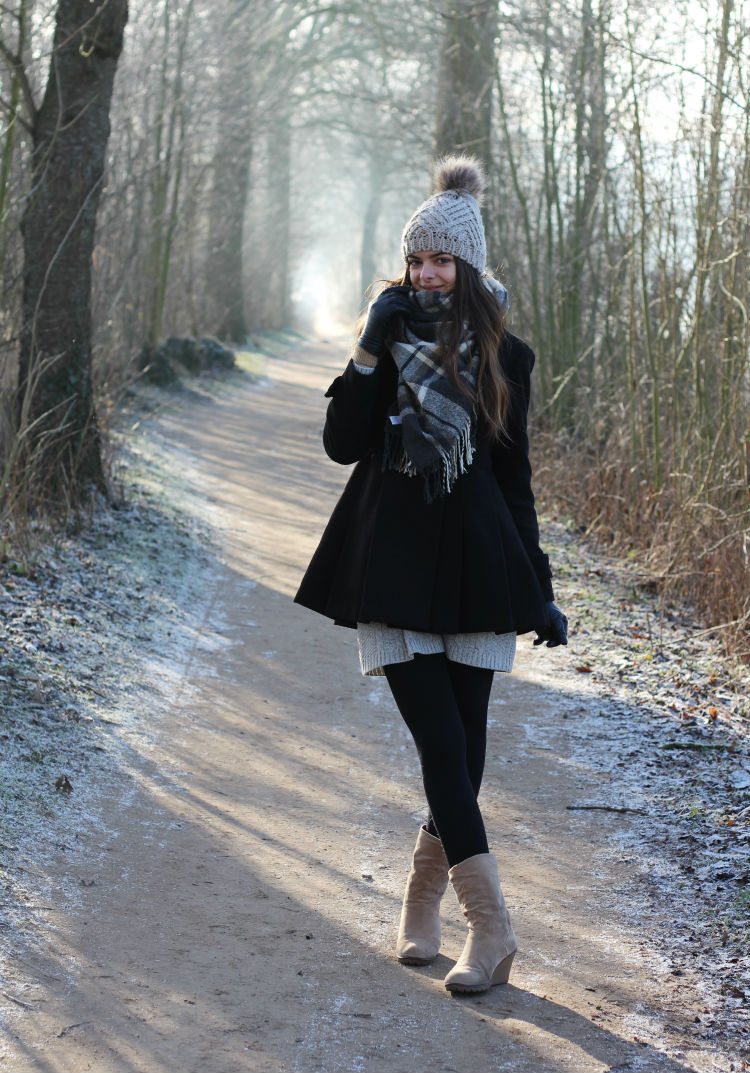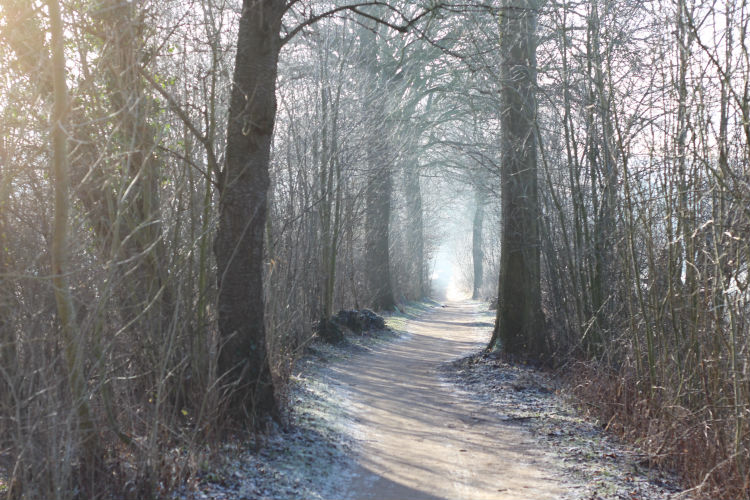 By the way, I did not colour correct or put a filter over these photos, the light was actually this magical. Isn't it amazing?
Also, I'd like to take a moment and tell everybody to go out and buy themselves a pair of Velvet Leggings from Primark. Oh-my-god these are lifesavers. They're super thick leggings lined with a soft fluffy layer on the inside and are the single warmest and most comfy thing I've ever worn on my legs. These leggings are getting me though the winter and I love them. So much.
And lastly, in case you're wondering why I decided to wear wedges on a walk through nature: they're lined with faux sheep fur and are suuuuper warm and comfy. They also have a very prominent profile on the bottom so I won't slip in these. Perfect!
What I'm Wearing
Hat: Primark
Scarf: Action
Coat: New Yorker
Beige gloves: H&M
Leather gloves: HEMA
Sweater dress: Primark
Leggings: Primark
Boots: Primark