MUA Undress Me Too Palette
A few days ago I was buying some hair pins at my local drug store, when I ran into a display with MUA eyeshadow palettes on sale. They instantly caught my eye and as I'd never tried anything from Makeup Academy before, I decided to pick one up and try it out. I chose a white palette called MUA Undress Me Too. Let's see what I think of it!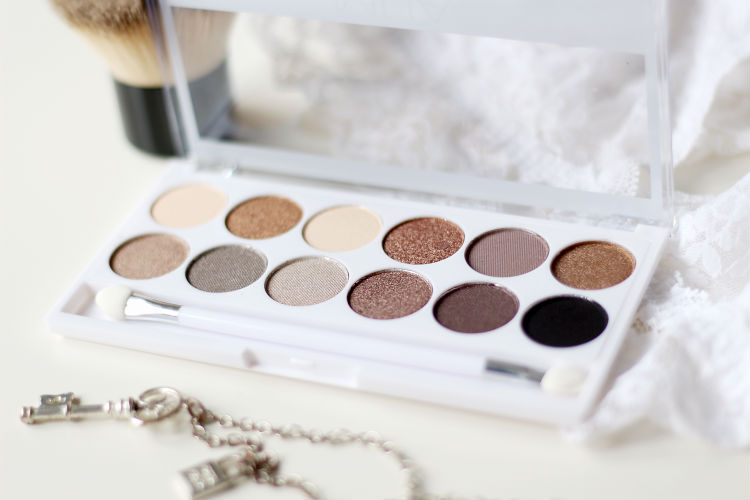 MUA Undress Me Too contains 12 pans of mixed textures and colour temperatures. The palette comes with a double-ended sponge applicator, which is pretty useless in my opinion. I would've preferred if they left that out and made the palette a bit smaller, even though it's already nice and compact. First impression; great colour selection! Nice and varied, some light shades, a deep matte black, some metallics both warm and cool. It looks like a well-rounded neutral palette.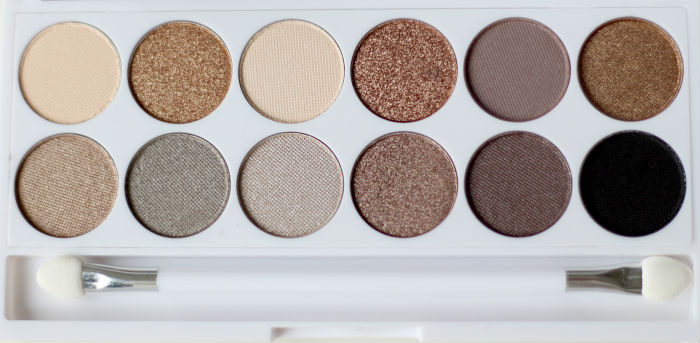 1st row: Naked, Devotion, Shy, Fiery, Lavish, Dreamy
2nd row: Tranquil, Exposed, Reveal, Wink, Obsessed, Corrupt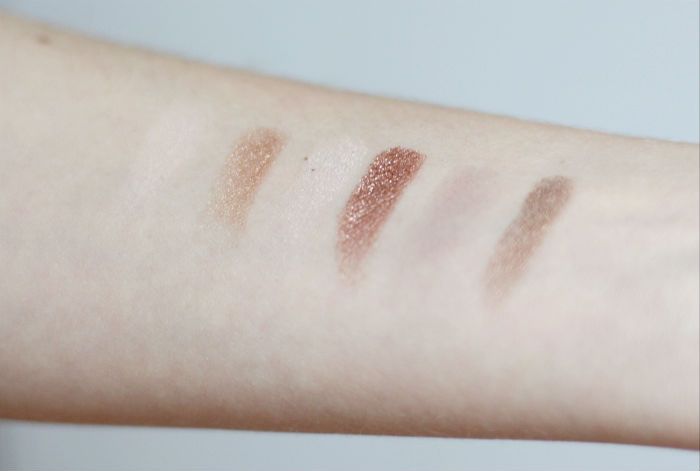 Naked, Devotion, Shy, Fiery, Lavish, Dreamy
As is the case with many eyeshadow palettes, the metallics perform better when swatched than the mattes. I'm quite happy with all of these except Lavish, which barely shows up here. You can also barely see Naked but that's because it's very close to my skin colour.  Look how intense Fiery is!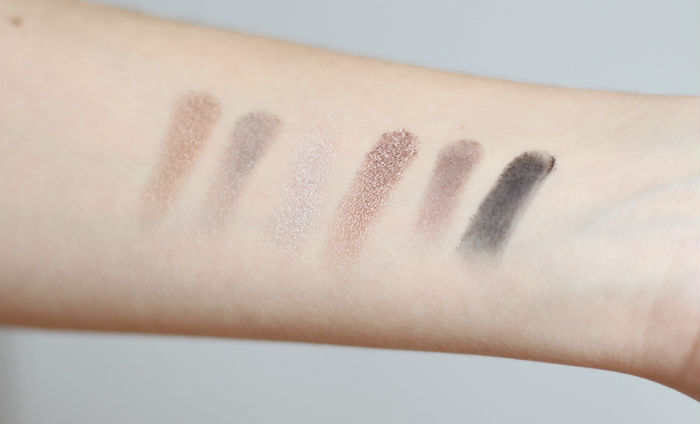 Tranquil, Exposed, Reveal, Wink, Obsessed, Corrupt
The second row of colours gives a more steady performance, although I do feel like the warm colours pop more than the cool ones. I'm very happy to see this much colour payoff from Corrupt! A matte black is a great addition (a must have, one may say) to any palette, but they tend to underperform in more inexpensive palettes.  This one looks very promising.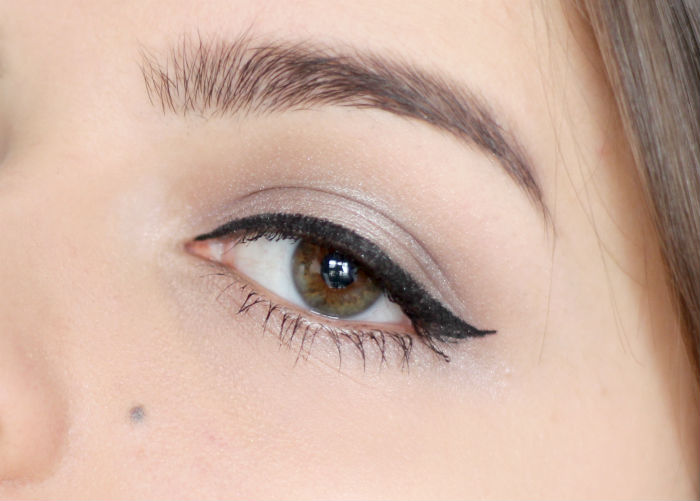 Eyelook with Naked on the brow bone, Lavish as a transition colour, Exposed on the eyelid with Reveal in the center, shy as an inner corner highlight and a light touch of Corrupt in the outer corner.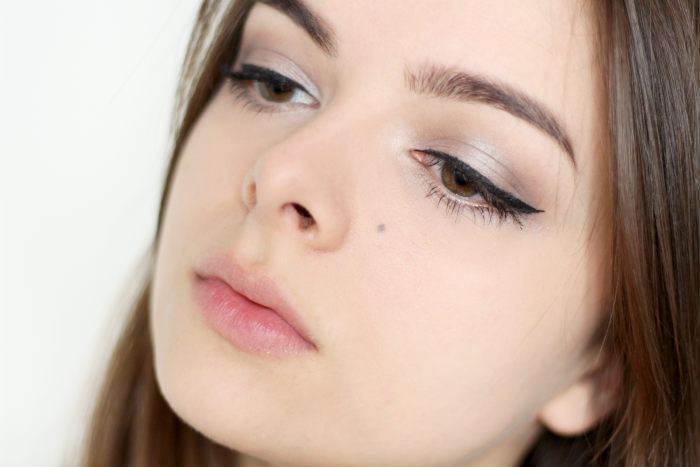 Whenever I take a close-up photo of makeup, it ends up super washed out and WAY less prominent than it does in real life… Trust me when I say the colour payoff was very satisfactory! I filmed a video later this day and you can see the intensity of the eyeshadow much better in the photos I took for that: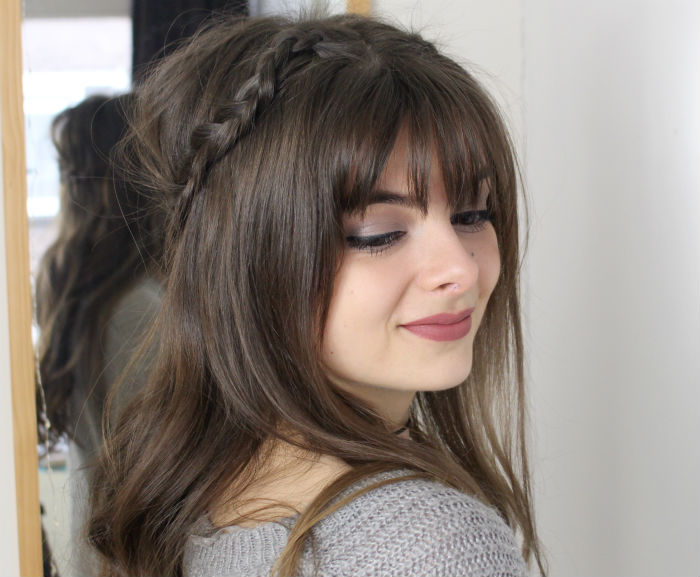 I need to sort out my lighting and figure out how to properly photograph makeup, haha 🙂
Anyways, I made another look, using the warm colours this time: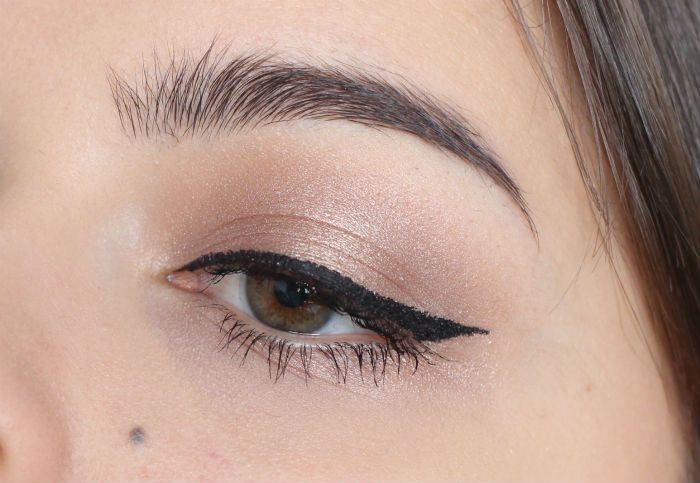 Naked on the browbone, Reveal as a transition, Wink & Fiery on the lid, Devotion in the center and Obsessed in the outer corner.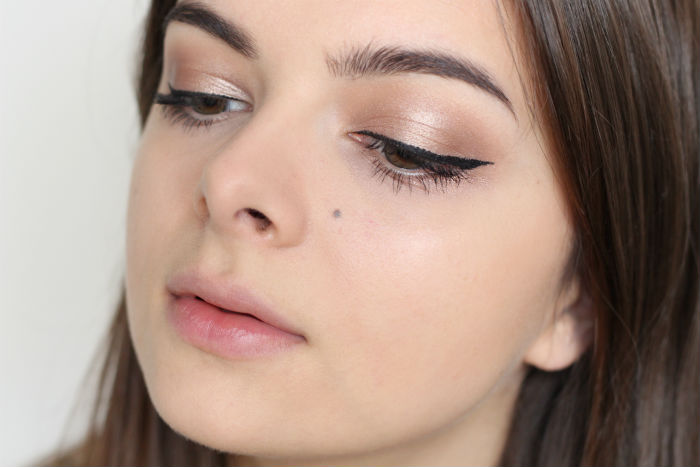 I have to say the metallics all look quite similar on the lids, but it's a really pretty look nonetheless.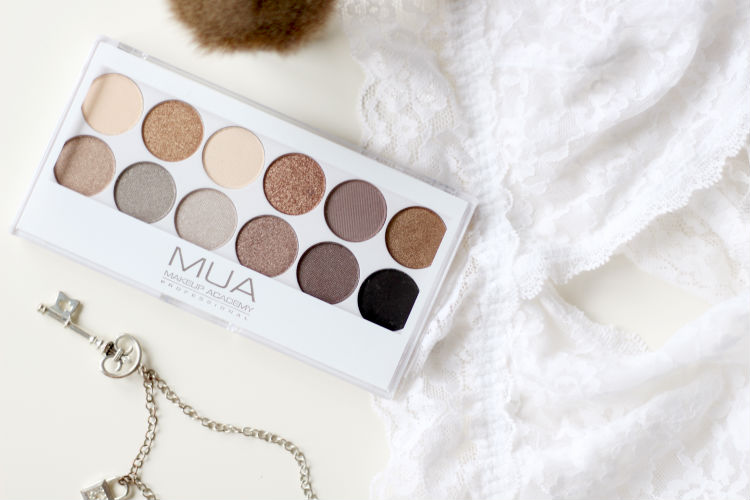 Final verdict for MUA Undress Me Too: I'm amazed by how good the quality is, for a €6 palette. This is definitely one I'll be using more often and I do recommend you give this a go if you run into it and like the colours! The eyeshadows are nicely pigmented, there's barely any fallout, they're easy to blend and with a layer of eyeshadow primer underneath they'll last all day. I've heard this palette is a good dupe of the Urban Decay Naked 2 palette, which I don't own and probably never will, now that I have this one! A big thumbs up from me!