Kingsday & Elfia | Loepsie's Life
Happy Monday, my lovely readers! Oh my, what a week it's been. I was dreading this week a bit every time I looked at my calendar. It was packed with fun activities but I was barely at home at all and that always stresses me out a bit. I made it through just fine however, and managed to get all my content up as well, so I can look back on this week with satisfaction. Let's take a look at everything I was up to!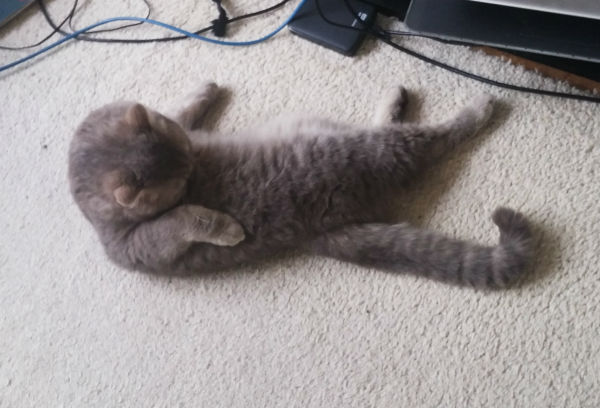 The neighbour's cat likes to visit my parents' house as he's fascinated with the ratties. He used to sit outside the door to our garden and stare at the cage inside, and one day when the weather was nice and we had the door open, he just came in. We've been letting him come in every now and then since, to watch the rats from a distance while they're sleeping so they're not scared of him. He's been getting more and more comfortable over here, and last Monday he started rolling around on the carpet, exploring the house and having me give him tummy rubs. It's an absolutely gorgeous British shorthair, such a beautiful cat!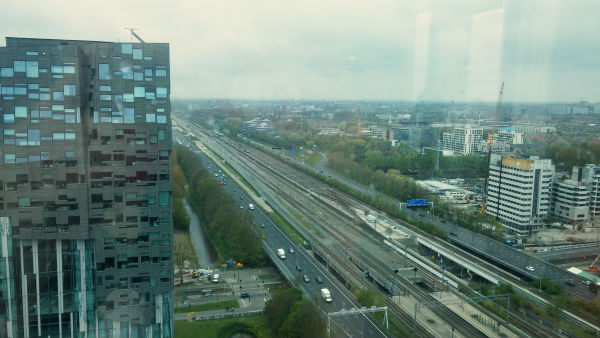 Later that morning I headed to Google for a meeting.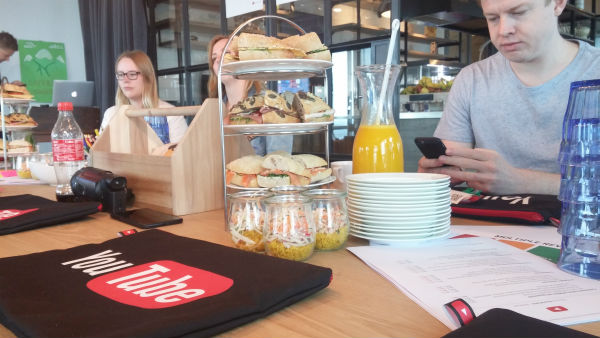 They had organised a round table for a group of YouTubers, to share questions, tips and experiences. It's great to share knowledge and talk to people that do the same work and that may have tips and info that can't be found anywhere else. The meeting was really nice, I always like meeting other YouTubers, and now I'm getting to the point where I've met quite a few of them at least once before. Yay community, haha!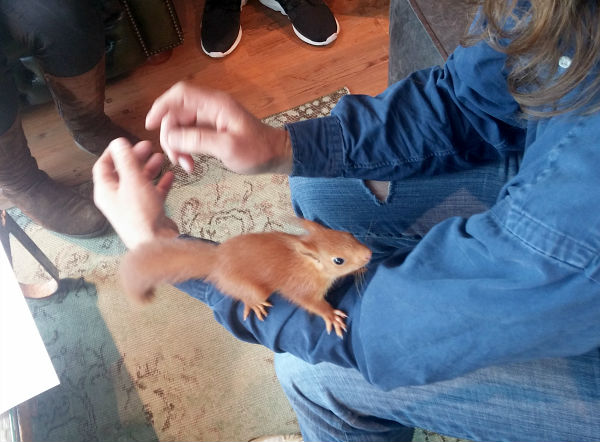 One of the guys who has an animal-oriented channel brought this adorable squirrel with him, which was tiny and cute and hyper all the time when he wasn't sleeping. Look at him!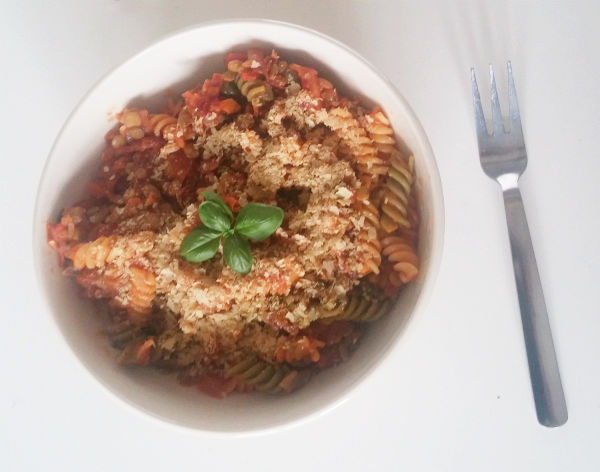 When I got home in the afternoon I made myself a quick tomato and lentil pasta.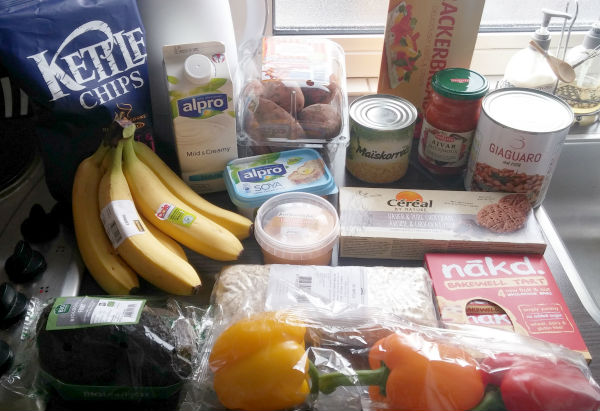 Tuesday morning, grocery time! I got salt & vinegar crisps, bananas, avocado, soy yogurt, soy butter, spicy hummus, tempeh, peppers, sweet potato, crackers, corn, ajvar, brown beans, cookies and nakd bars. I really needed some vegan snacks to go as I knew I'd be out of the house a lot this week.
I spent all of the rest of Tuesday filming and editing videos.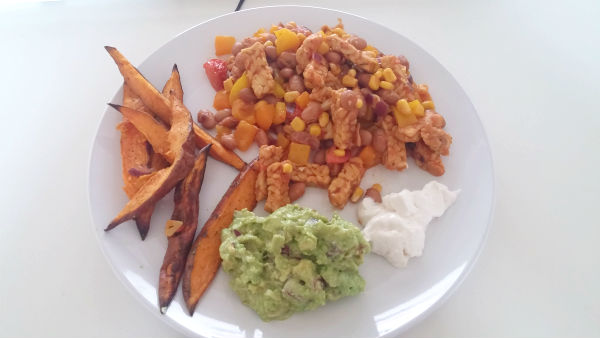 For dinner I made a gigantic amount of chilli, enough to last me all week. I knew I would be too tired to cook upon coming home most days, so I prepped with a huge pot of chilli. On the first day I had it with baked sweet potato, guacamole and egg free mayo.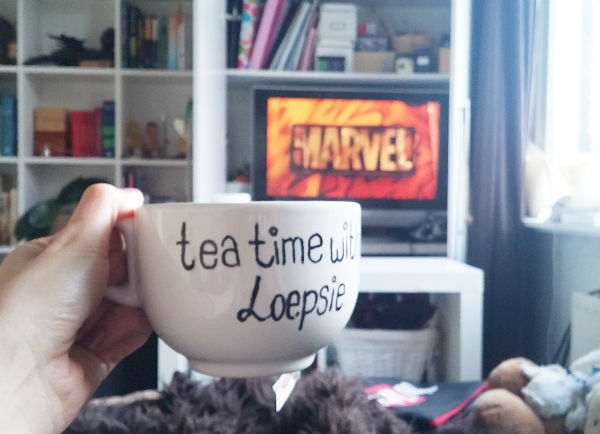 Guardians of the Galaxy was on TV in the evening, so I sat down with a cup of tea and relaxed for a bit after a busy day. Has anyone seen part 2 yet? Is it any good?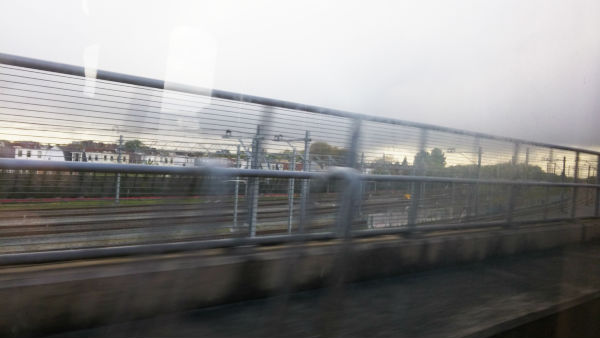 Next day I filmed more (Dutch channel) videos, and then hopped on the train to Gouda in the afternoon, where I met up with Robbert.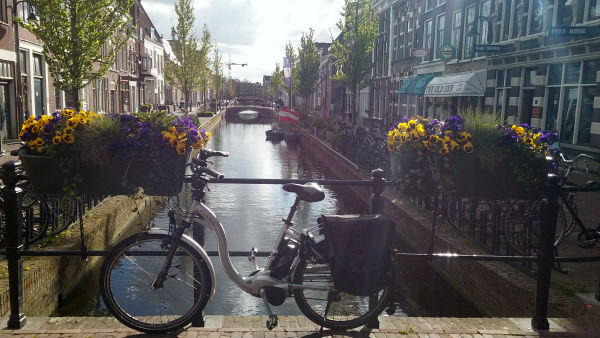 Gouda is such a beautiful city! My friend who lives there moved recently so we wanted to check out her new place. We decided to play Dungeons & Dragons there and stay over, to celebrate Kingsday with her and her flatmate, who is an old classmate of ours, the next day.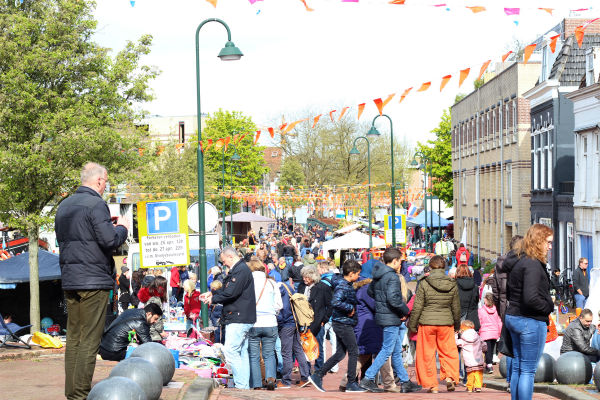 In case you're not familiar with Kingsday: it's a national holiday in the Netherlands when we celebrate the king's birthday. The whole country turns into a big flea market as people try to sell their unwanted belongings, and there are usually festivities on central squares such as bands performing, fun fairs, etc. The royal family visit a city every year that gets to officially "host" Kingsday. Oh, and you're kind of expected to wear orange. It was really cold this year and everybody was wearing coats, so you can't see much of the orange in my photos I'm afraid.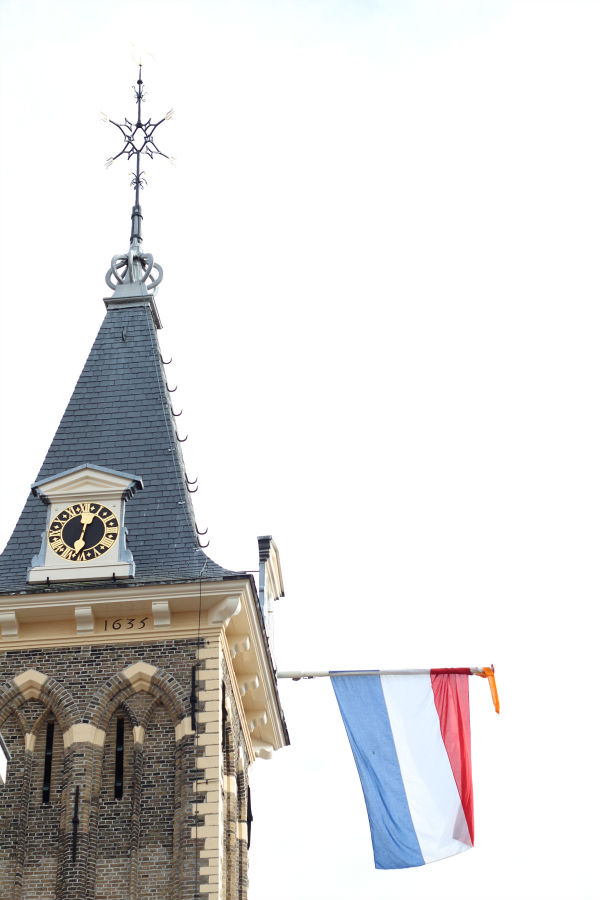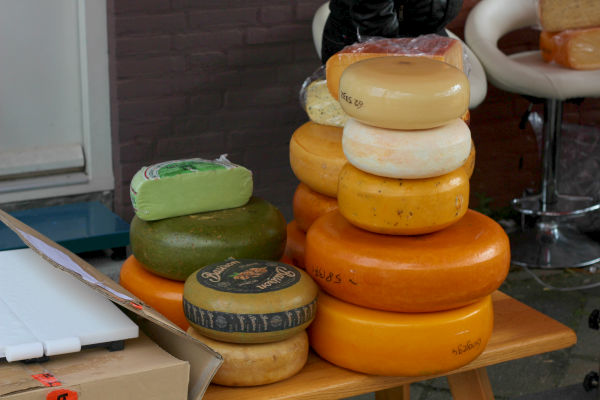 Gouda is known worldwide for its cheese, of course 🙂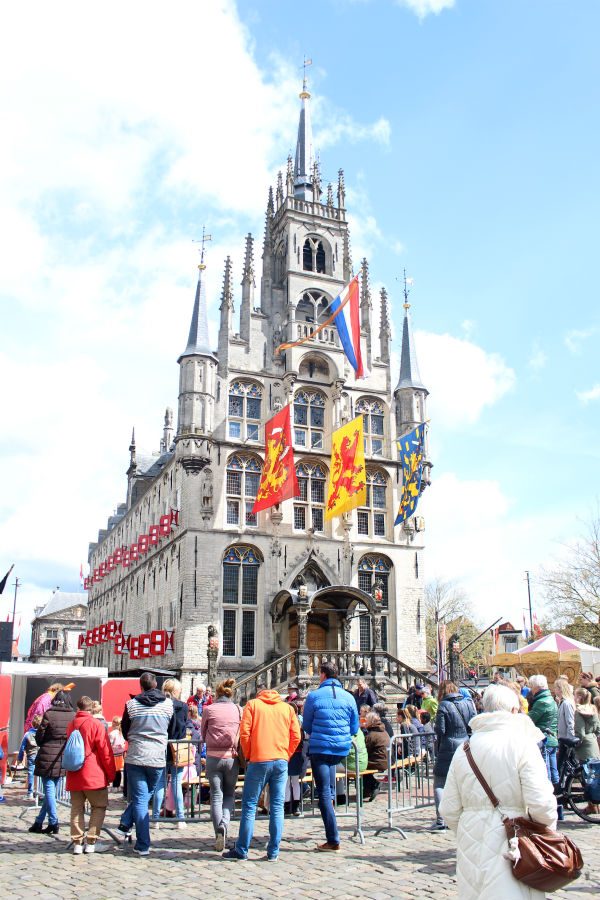 If you ever come to the Netherlands and want to see more than just Amsterdam, I highly suggest visiting Gouda. It's an absolutely beautiful city and there are quite a few fun touristy things to do there as well, they have a cheese museum for example.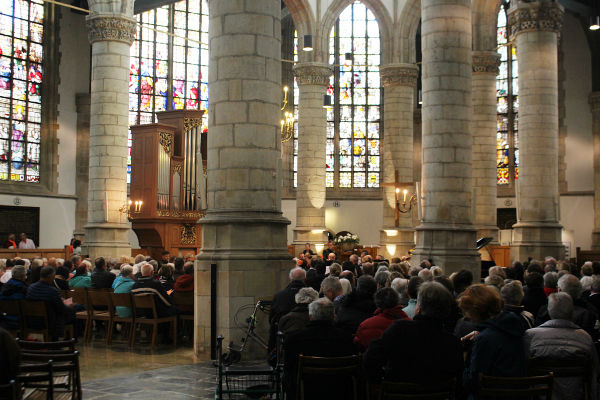 The church was open and there was a choir performing, so we took the opportunity to take a look around inside. This church is famous for its beautiful stained glass windows.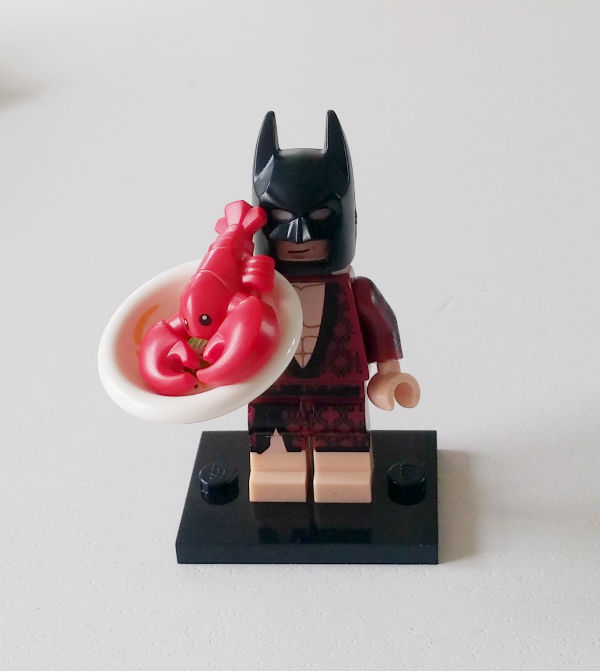 Gouda has a Lego store, and they had the little baggies of Lego Batman figurines. Remember when I got one of those in Austria, hoping for Batman, but ending up with Wolverine? Well, I got the one I wanted now! We felt all the baggies looking for Batman holding a plate of lobster thermidor, and in the end the young man who works at the store helped us find it, haha! You have no idea how happy I am with this.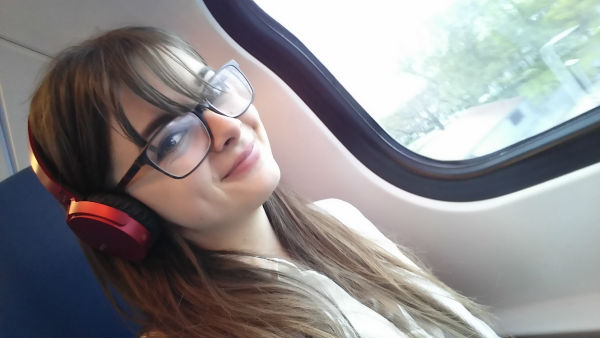 Robbert and I each went home in the afternoon, and next morning I was up bright and early again to visit a soon-to-be bride whose makeup I'll be doing.
Bridal kit & backpack at the ready! We did a try-out session and figured out exactly how we're going to do her makeup on the big day.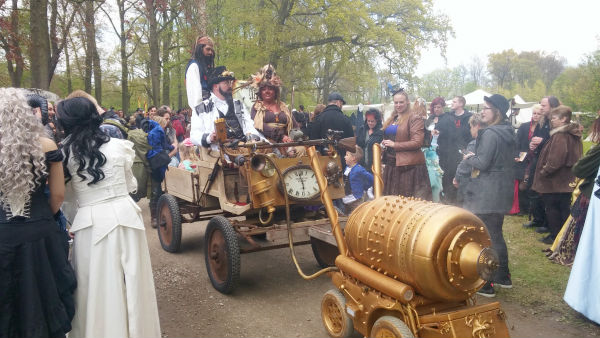 And just like that, it's Saturday. Saturday was the first day of Elfia! I realised this is my 10th year visiting the event formerly known as the Elf Fantasy Fair. It's amazing every year, such a great event. I guess it's comparable to the Rennaisance fair, but focused more on fantasy than history. People put so much effort into their costumes, and the event is worth visiting just for the people watching.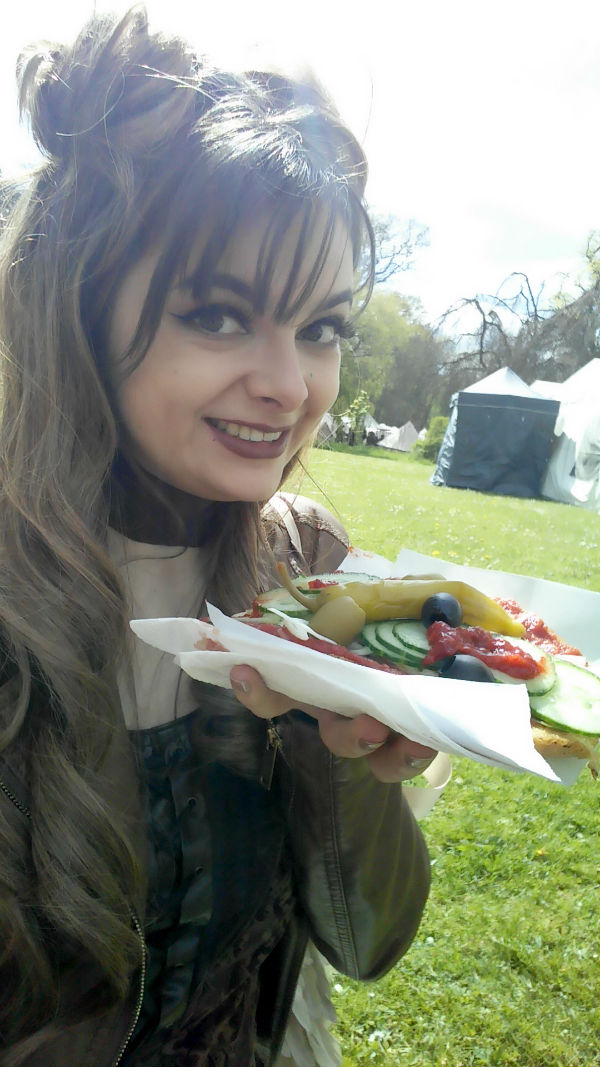 Enjoying my beloved knobibrot!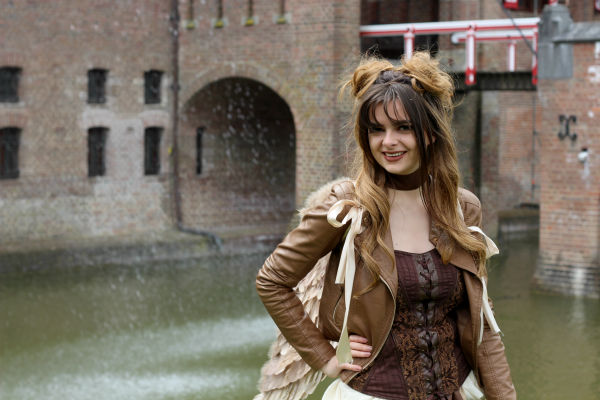 For the first time in years, I wasn't wearing black. Whoa. I made a completely new costume which I'm going to share with you in a blog post soon, so keep an eye out for that!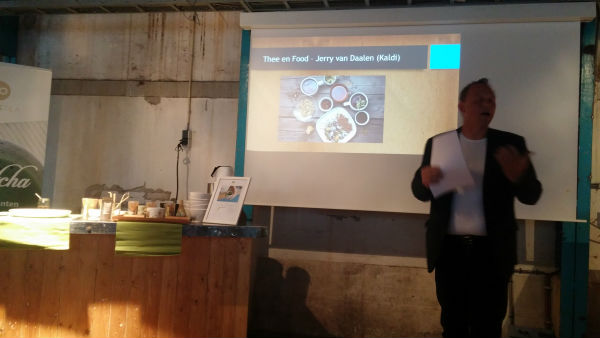 On Sunday, I got invited to the blogger event for the Dutch Tea Festival which is coming up in a month. I'll be selling Tea Garden there, so excited! The event sounds absolutely amazing and I can't wait for it. So much fun stuff to do and tea to taste 🙂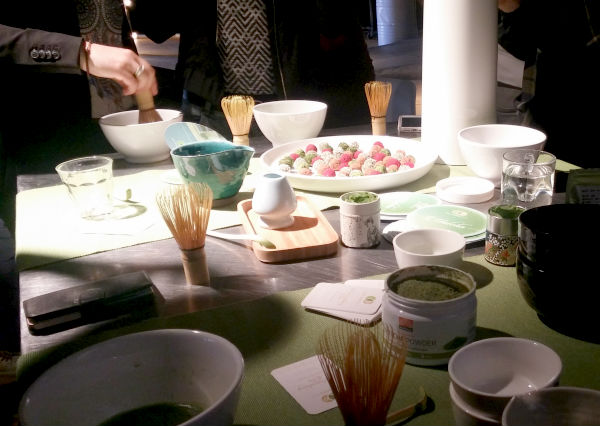 We got a little matcha workshop at the event. By the way, those little balls you see are matcha energy balls made of dates, almonds, coconut and matcha and they were DELICIOUS. Oh my.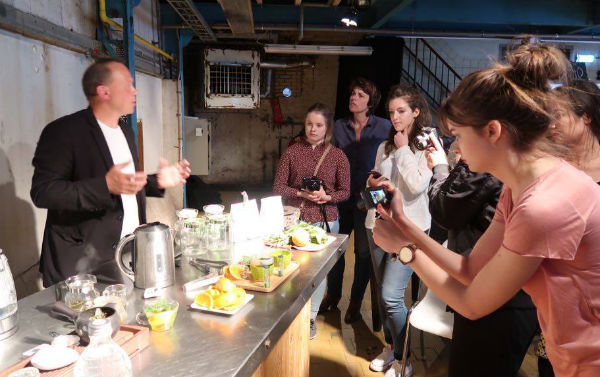 We also got a green tea brewing demonstration.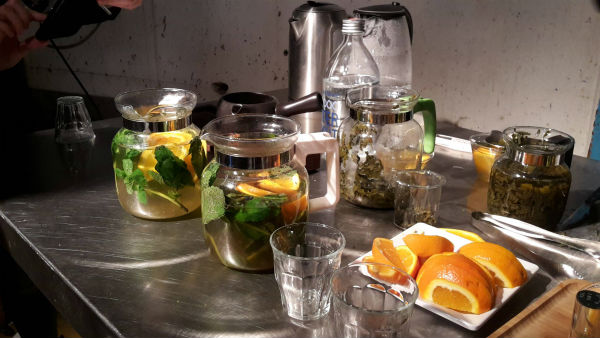 This is green tea (sencha in one, gunpowder in the other) with fresh mint and orange. This is delicious, you have to try it if you get the chance.
After the event I headed to Robbert's for dinner, and that was the end of my week!
I only came home to quickly eat dinner and sleep between Wednesday and now, so needless to say I'm exhausted. It's been an amazing week, but I'm quite relieved it's over now and I have a much quieter week ahead of me where I can just focus on what I love doing most; producing lots of new content.
Have a great week everybody!