My Favourite Playsuit | OOTD
Ok, I think I've got a new favourite outfit. I say this a lot but hey, I think I deserve at least one for every type of weather, don't I? 🙂
I got this playsuit a few weeks back and couldn't wait for temperatures to go up so that I could wear it. This piece is definitely on the more daring side for me as there's not that much fabric involved, but for some reason I absolutely love it. It suits my body type well and it's not so revealing that it becomes vulgar, in my opinion. It's just right for those warmest of days. Plus, this black fabric with pink florals? You have to agree it screams my name.
The top pretty much just consist of two pieces of fabric knotted together in the front, and I decided to cover a large part of the gap beneath the knot by wearing a black lace bralette underneath. I actually think it works really well. There's still a tiny bit of skin showing, but not too much.
Enough about the playsuit, can we just talk about these shoes for a bit!? I fell in love with these at first glance, at Primark. Yes, Primark. This pair must be up there with the most gorgeous shoes I've ever owned, and they were super inexpensive. I put some gel soles in there and now they're surprisingly comfortable, so I really hope they last me a long time and I get a lot of wear out of them. I certainly intend to.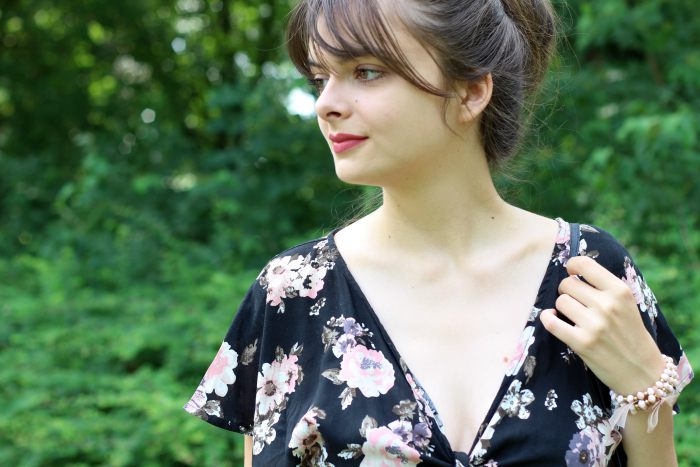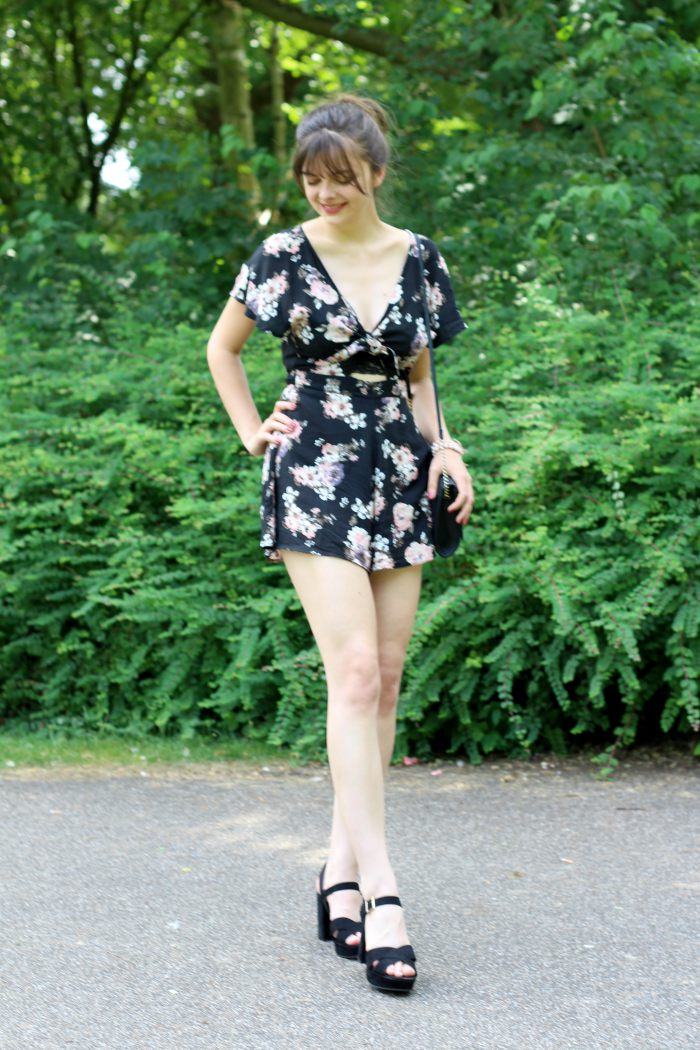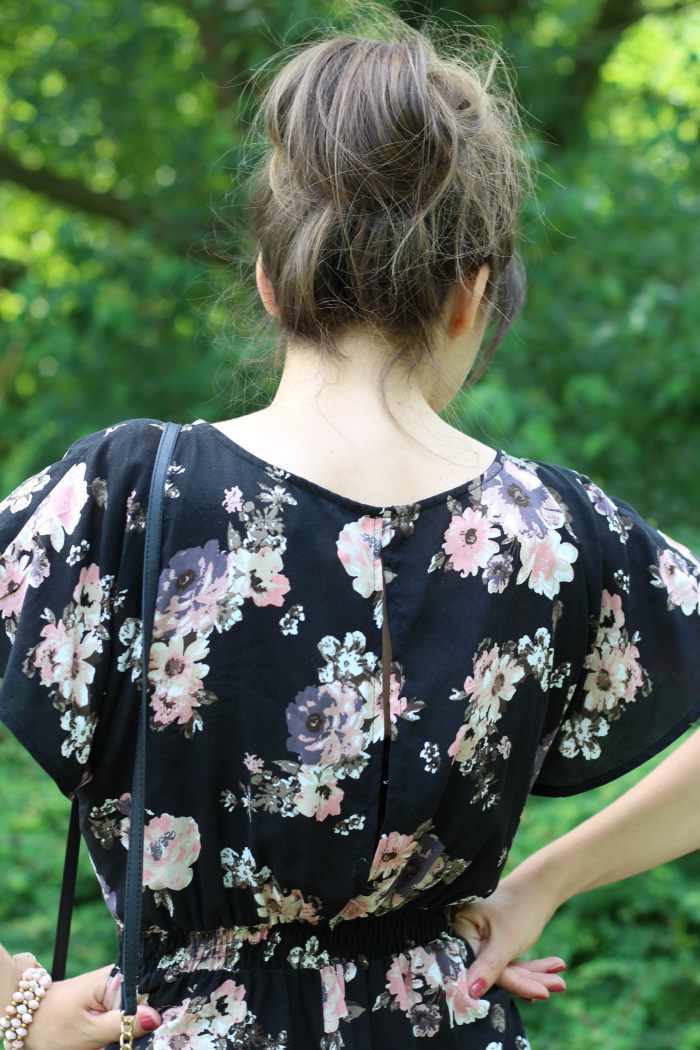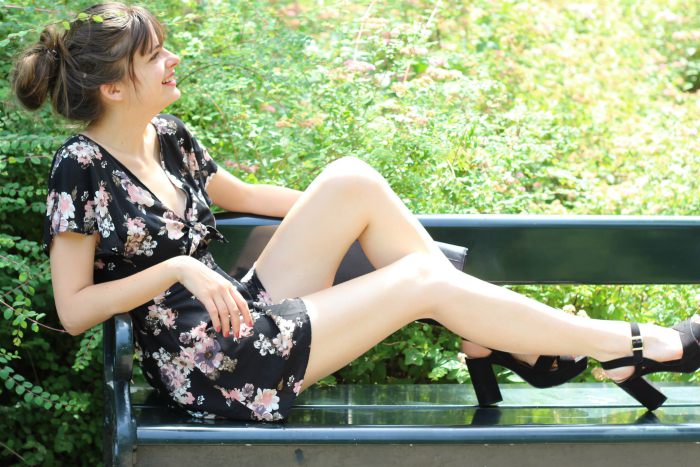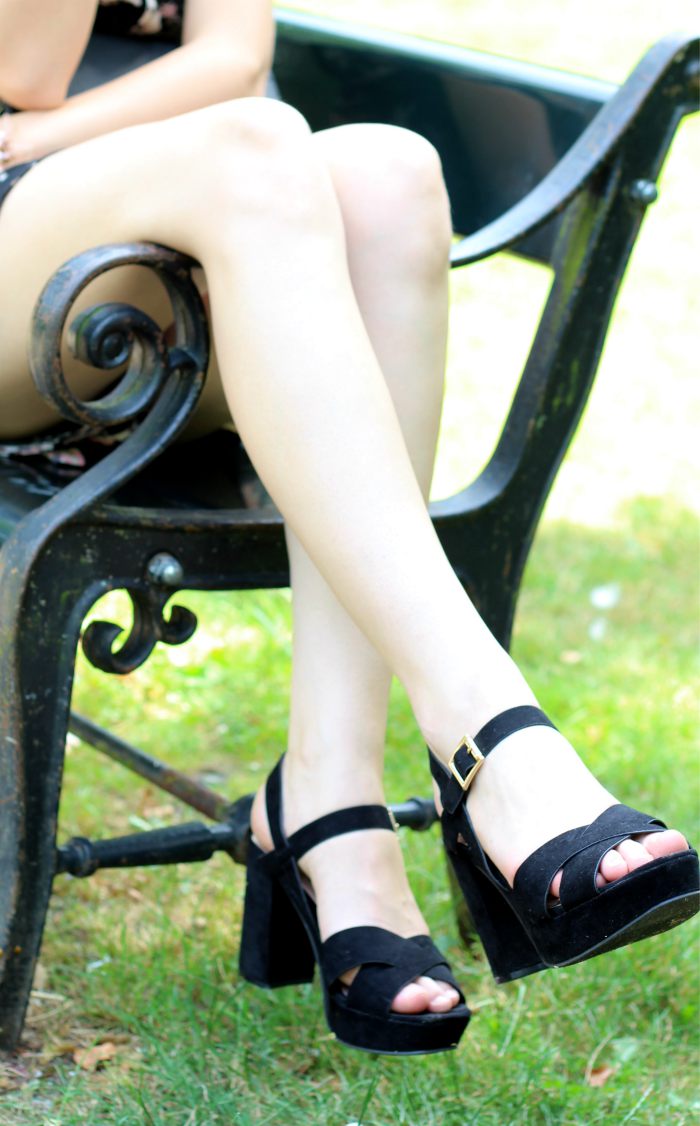 What Im Wearing
Playsuit: Primark
Bralette: H&M
Sunglasses: New Yorker
Bag: H&M
Bracelet: Gift
Shoes: Primark
Lips: Sleek Matte Me Bittersweet
Nails: Essie In Stitches
The playsuit runs really big by the way, something to look out for if you're thinking of getting it yourself. I ended up getting an XS, where my usual size is M.