First Time At Fashion Week | Loepsie's Life
Happy Monday, my lovely readers! What an unusual week this has been. I'm currently staying at my parents' house as they're on vacation and I'm taking care of the rats. Staying here has pulled me out of my daily routine and I find myself doing everything at a slower pace and being much less productive. I still managed to get plenty of work done though, fit in two events, and took a day trip to the east of the country. Let's take a look at what I was up to last week!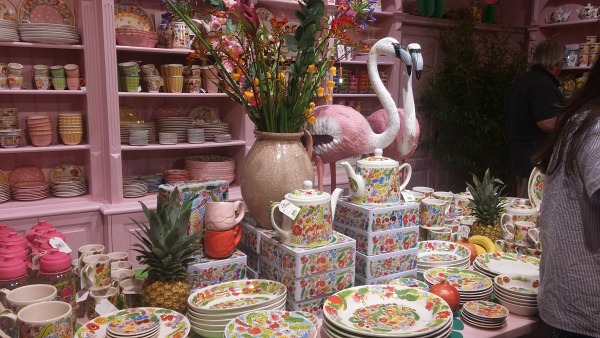 On Monday, I got invited to the launch of Blond Amsterdam's new collection. Blond Amsterdam is a brand that makes predominantly china with really cute, girly prints. You may remember I got a bunch of plates from their Efteling collection for my birthday back in February. The new collection has a tropical jungle theme and it's adorable as ever.
We were invited to the flagship store in Amsterdam, where we got a little tour of the store and all the secret stuff that goes on backstage. There's a workshop where ladies sit, painting custom plates and cups that people have ordered. It was really fun to take a look at what goes on behind the scenes of such a popular brand (they're huge in the Netherlands).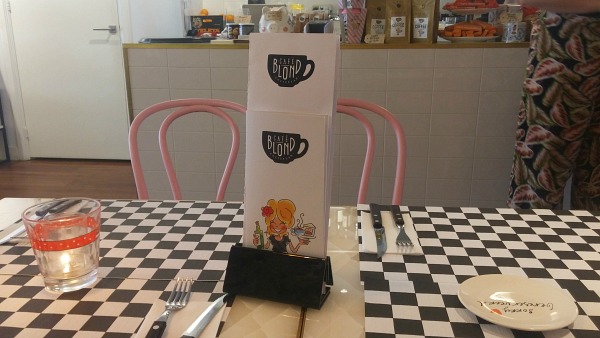 Afterwards we went to the Blond café down the street and had some lunch.
In the evening I went to dance class and home to Utrecht after that. On Tuesday I spent all day filming videos, and I was so busy that I completely forgot to take pictures. The only photo I took was of my dinner: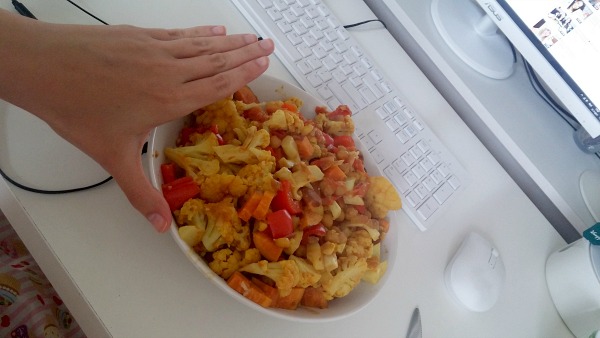 I started out making curry and it ended up being a giant two or three person portion, haha! I had to save about half of it for another day 🙂
On Wednesday I filmed the new Style Revival video!
I headed over to my parents' house after I'd filmed the tutorial and intro, and Robbert met me there to help me film the fashion portion. My parents left that morning so I stayed here for the rest of the week.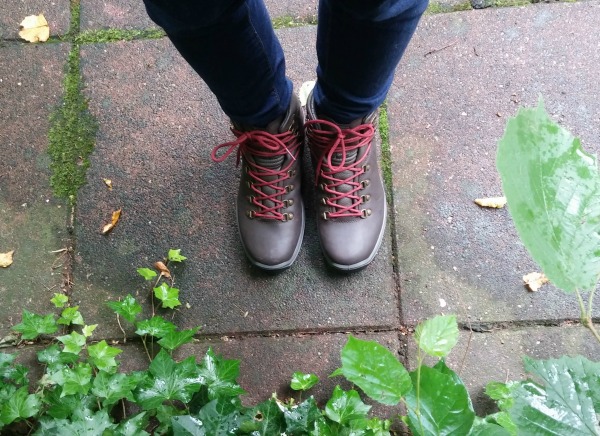 The next day, Robbert and I went to the Decathlon store to buy some more trekking gear in preparation for our trip down the West Highland Way in August. Amongst a bunch of other things, we both got matching waterproof hiking shoes. I wasn't planning on buying new shoes, but I spotted these and thought they were exceptionally good looking for this type of shoe. I also do really need waterproof shoes if I'm to go trekking in Scotland, as for all we know we might get rain every day.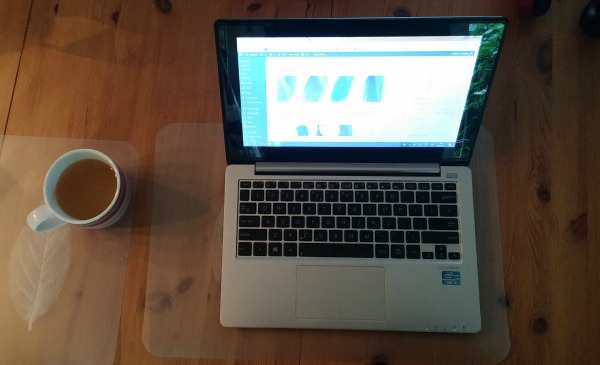 Friday brought absolutely horrible weather. It was raining all day and the sky was so overcast, I had to turn on the lights inside. I decided to start the day by typing up my blog posts, and when I was done with that, I finally started (and finished) my bookkeeping. I had serious trouble figuring out what's required of me through the enormous flood of information and options, but I think I've got a nice simple method of bookkeeping down now that's clear and practical, and should keep me out of any related legal trouble. Now I just need to do my VAT report…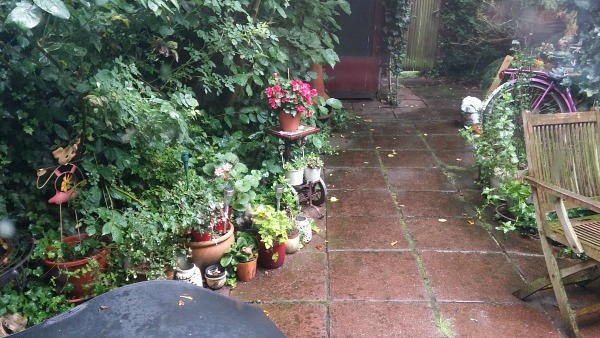 More rain.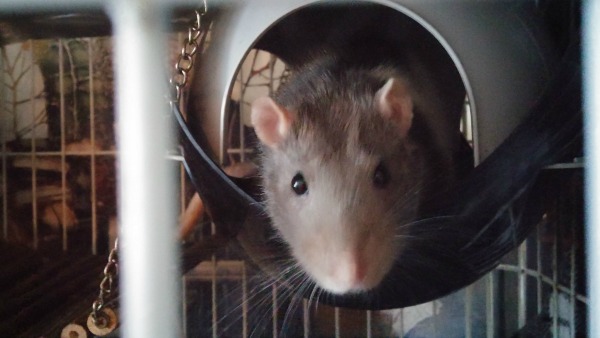 <3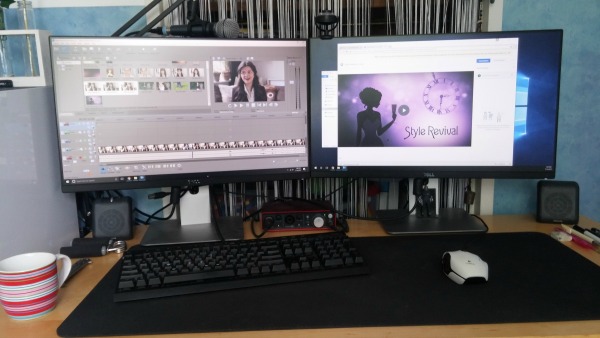 And editing! My brother let me borrow his computer while I'm here, and it's a heaven sent. Look at this setup! When I move into a bigger place, I really want a place like this to edit on too. It's a dream to work on.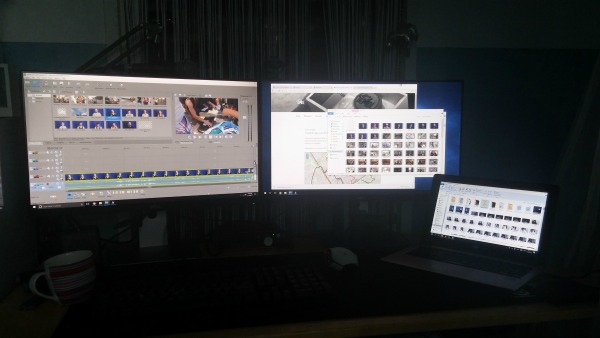 Robbert was coming over in the evening but he was running a bit late, so I decided to get started on my Wie Is De Mol edits. Remember the Wie Is De Mol camp I went on with the scouts a few weeks back? I mentioned then that my job was to edit all the footage I shot there down into episodes like they do them on TV. Time to do that now.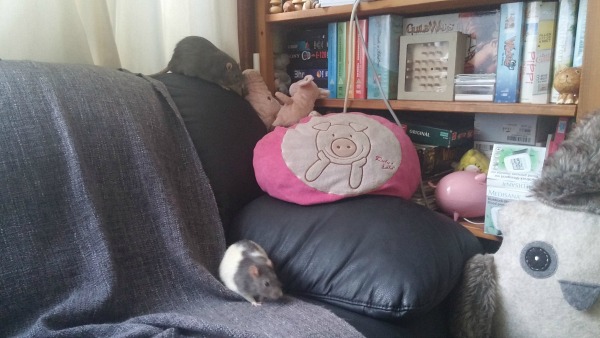 Saturday morning, I took the rats out for playtime early in the morning, before one of the scout leaders came to pick Robbert and me up.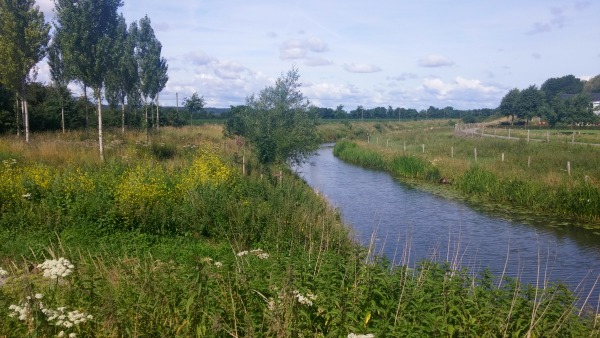 We drove all the way to the German border, where we spent all day laying out a hiking trail for the older kids' camp next week. The kids are going to be hiking for two days, but we only had a few hours to prepare everything so we decided to take our bikes to speed up the process. It was great on some bits of the way, but then we encountered hills, and stairs, and dunes…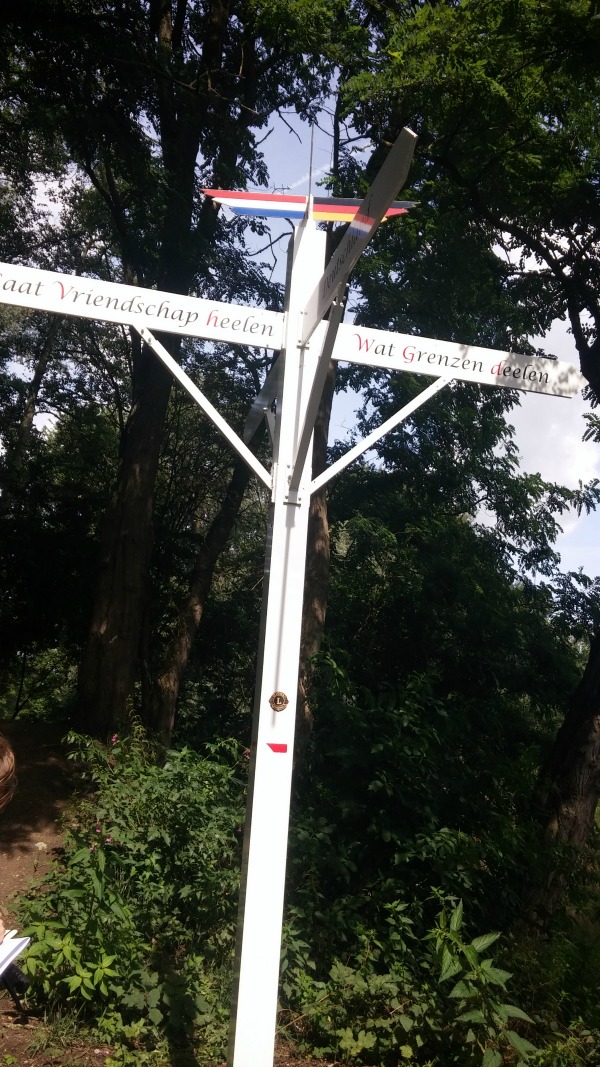 And little forest pathways and sand and we had to carry/push our bikes through all of that and it was super intense.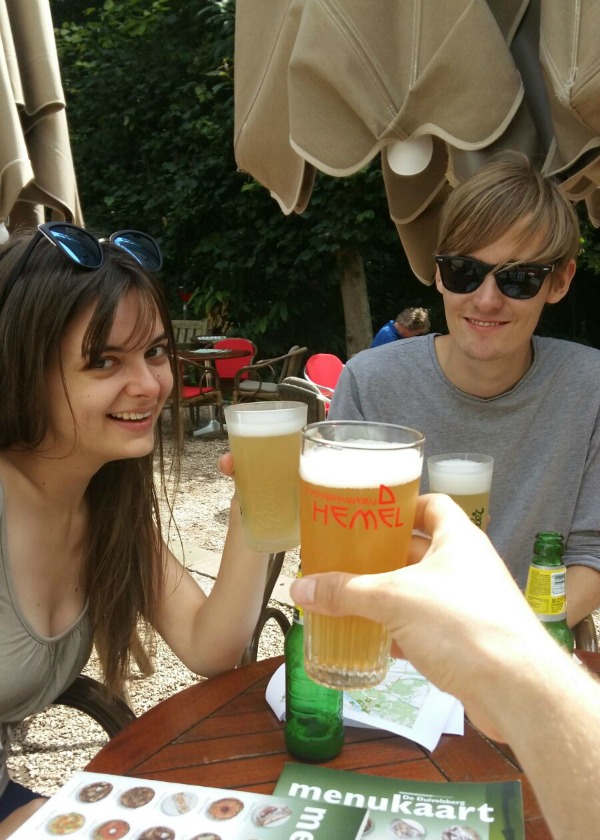 The first hill we encountered was the tallest (not the steepest, but we didn't know that at this point), so when we found a little restaurant at the top, we treated ourselves to a drink before moving on.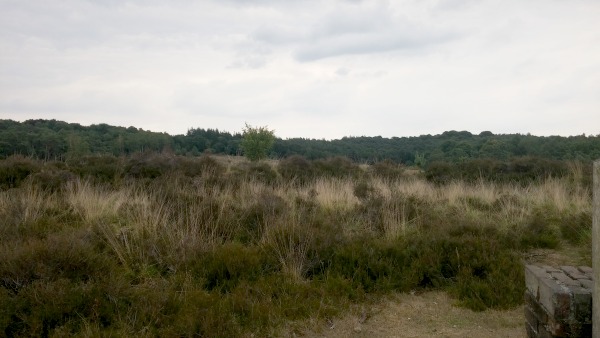 At a certain point I was so tired I was ready to collapse, so we called the other half of the team (who were driving around in a car to prepare another activity) to come pick me up. Turns out I'd almost made it all the way as there was only 2 km left, but we didn't know yet how long it would go on for.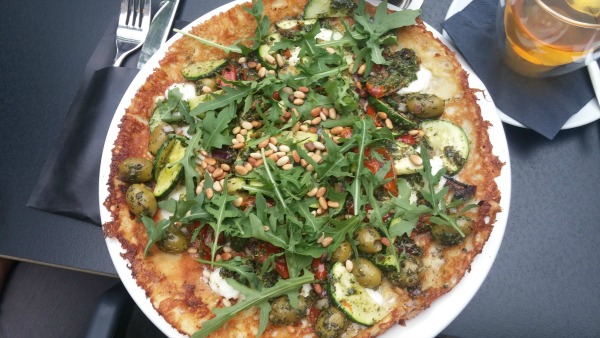 We all went out for a well deserved dinner afterwards. This, my dear readers, is not a pizza. It's a pancake. Welcome to the Netherlands. It was delicious by the way, one of the best pancakes I've had in my life.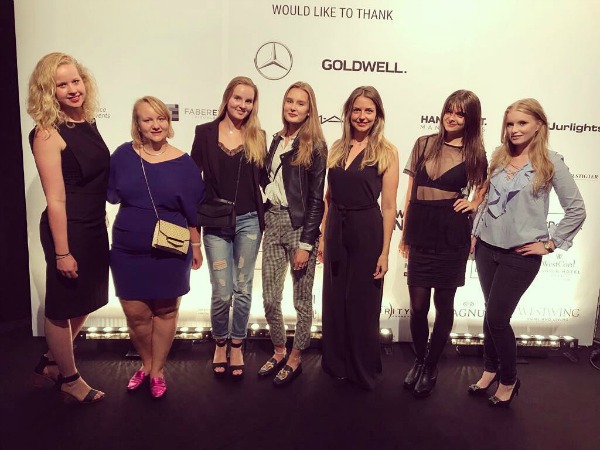 Now for something completely different! On Sunday, I got invited to the closing show of Amsterdam FashionWeek. I'd never been to a fashion show before so I was really excited to get to experience that. I wasn't sure what to wear and in the end I decided on this outfit, which is pretty daring for me. I was a bit scared I'd be overdressed for a moment (it happens a lot), but boy was I wrong.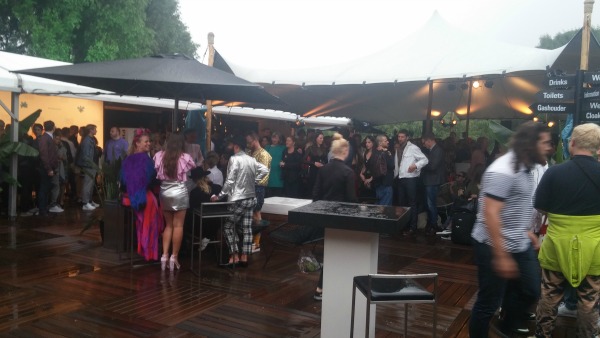 When we entered the venue, I thought my eyes would pop out of their sockets. I didn't know where to look! People were not afraid to go all out and wear the most insane pieces. Or sweatpants, or next to nothing. It was incredible and amazing, very un-Dutch.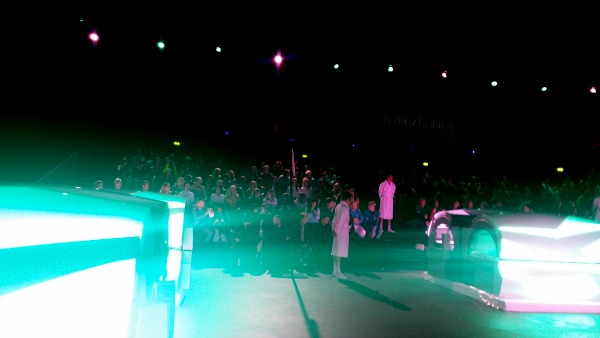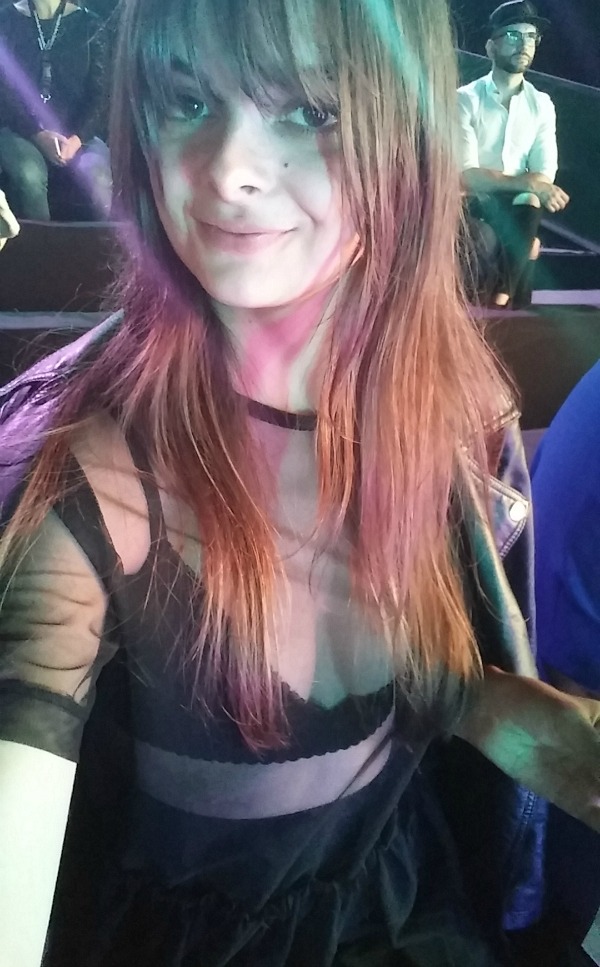 The show was by Maison the Faux and we got seated on the second row. The show itself was easily one of the craziest experiences of my life. I actually have no idea what I saw. There were tanning beds all over the place, the music was super loud, there were flashing lights and the male models were walking past at an incredible pace, in heels. I found it all very overwhelming, but fantastical at the same time. It was a lot to take it but I would definitely go again.
And now we're here! A nice and quiet, normal Monday where I'm just buying groceries, filming videos and dancing. And still a bit flabbergasted from yesterday, haha! Have a great week everybody 🙂