A Roller Coaster Of A Week | Loepsie's Life
Happy Monday everybody, and happy equinox! I'm going to go ahead and just say it's been a while since I've been this glad for a week to be over. Last week was… Intense. The moment I came home from my holiday I unknowingly got on a crazy roller coaster ride that lasted the whole week. Something went wrong with my secret project which needed to be fixed right away, I discussed an amazing offer that's ridiculously exciting but super scary at the same time, I had to prepare a fun, engaging 45-minute workshop for the weekend, and besides all of that I had to film videos and write posts on the day they go up, as I was out of pre-produced content. All of these deadlines and really big, important things right after coming home and having left my family in another country once more, were a little bit too much for me to take. I'm actually really proud of myself for getting almost everything done and only breaking down a little bit, haha 🙂 Anyways, as my mind was occupied by other things and I wasn't feeling my best in general, I didn't take a great many photos last week. I'm still going to show you what I did take though!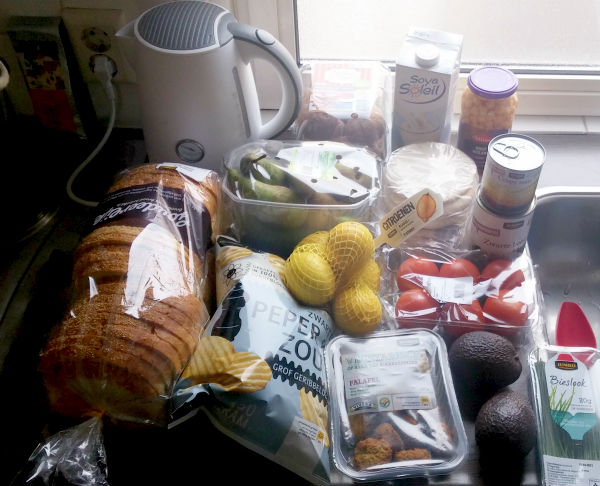 Starting with Tuesday morning's grocery haul. I got bread, sweet potato, pears, lemons, crisps, soy milk, chickpeas, pita bread, black beans, corn, tomatoes, falafel, avocado, and chives.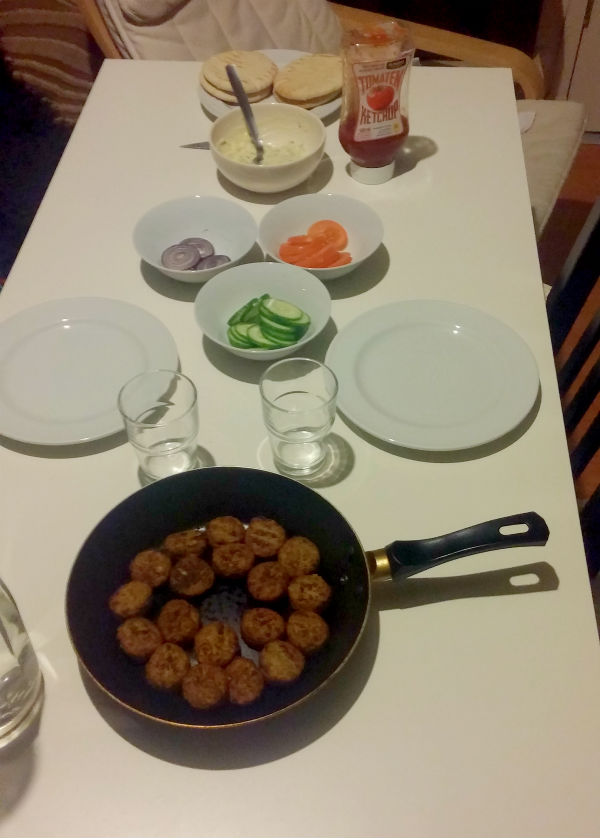 So Tuesday was the day when the whole secret project thing happened. I spent all day basically running around like a chicken with its head cut off, trying to figure out what to do. I managed to film a video somewhere in the middle of all of that but I didn't get much more done. Robbert came over in the evening, calmed me down a bit, and I made falafel. Or well, cooked it. I did have a go at making homemade garlic sauce though and whoa, it was amazing!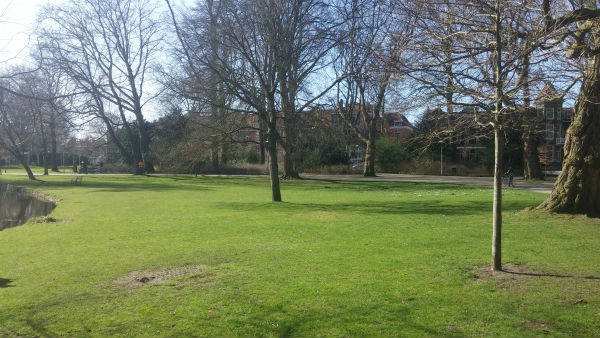 Wednesday was election day in the Netherlands, so I headed out to vote. The weather was super nice so we snuck in a little walk in the park right away.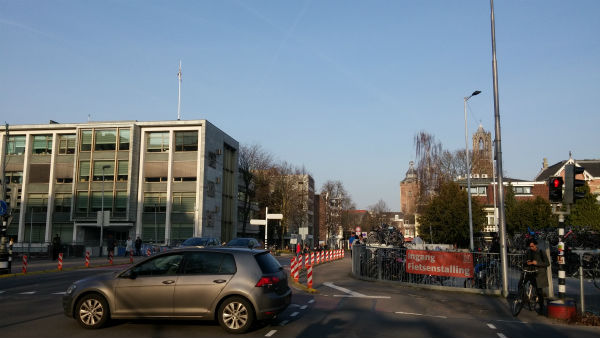 On Thursday, I really wanted to get back on track with my content as I'd pretty much taken care of all the other important stuff, so we went out to take some outfit photos. It didn't go quite according to plan and I completely broke down. I've written a blog post about what happened which will go up this week. After that happened I realised I was in even worse shape than I'd thought, so I decided to take it easy and stop working for a bit, even if it meant missing an upload. Robbert and I headed into town, he was going to take the train home and I was going to buy some baskets so that I could organise my built-in cabinet. Organising always helps me clear my head. When we made it to the city centre we very unexpectedly ran into a friend! We had a short little chat with him and it made me feel a lot better. Paired with some retail therapy and an organising session I felt quite alright by the end of the day.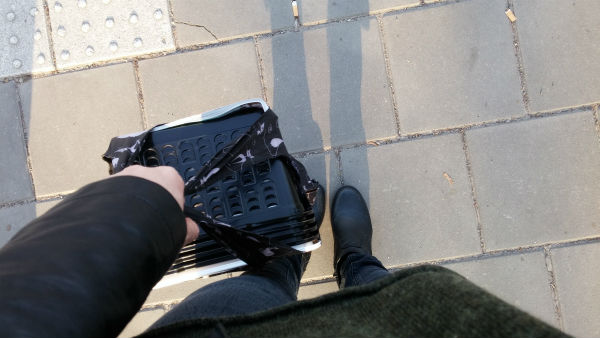 Alongside the baskets, I bought a hundred socks for my workshops. My plan was to do a couple of my favourite hair hacks with the participants and of course I had to have them try a sock bun! I was really on a roll while shopping so I bought even more stuff. Retail therapy all the way. Although I did only buy useful things, like an electric toothbrush, haha!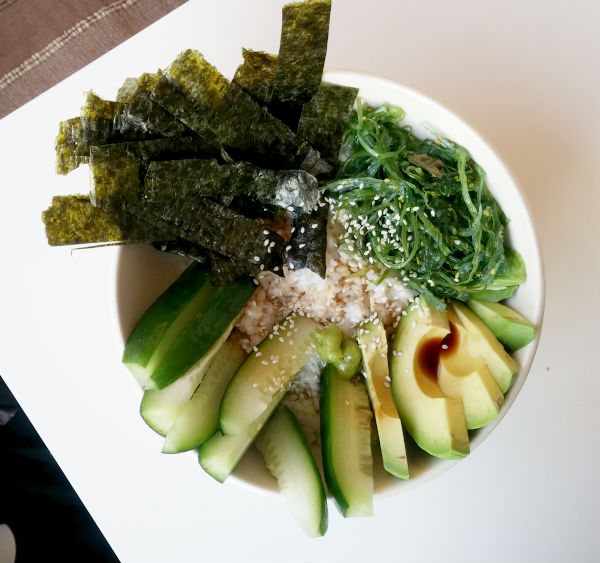 Delicious, healthy food always makes me feel better. I made myself a big sushi bowl before I got to work on organising the built-in.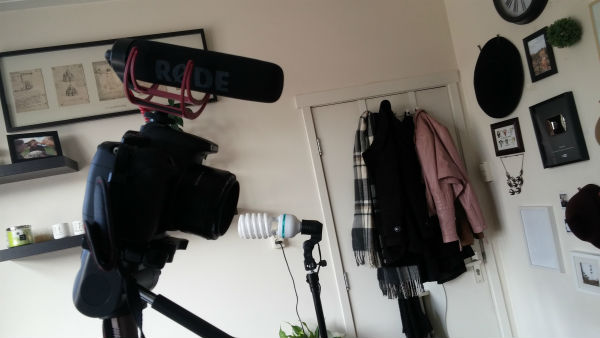 On Friday I really needed to get some content up again and upload some things for the weekend, so I filmed and typed up some stuff while still trying to take it easy at the same time. I was a little bit nervous about the I Love Beauty event that was coming up the next day. Not because of having to present, but mostly because I wasn't sure I was in the right head-space to handle a big, hectic event like that.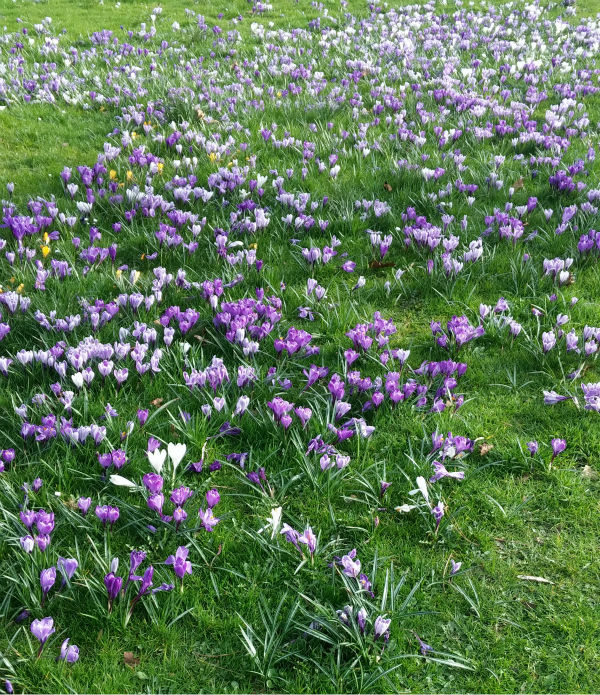 I went on walks a lot this week. Getting some movement and fresh air in always helps a lot. Especially when the flowers are coming out! I love spring.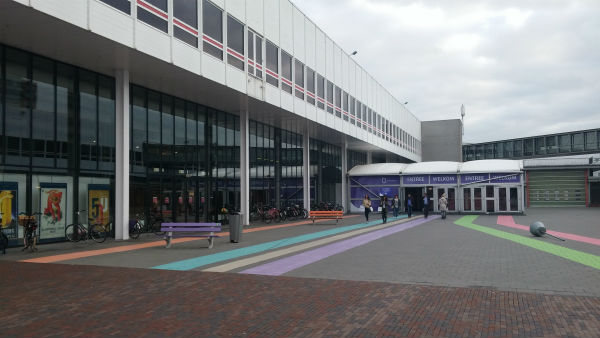 Alrighty, here we go! I headed to the Jaarbeurs in Utrecht where I Love Beauty was held. I was shocked when I came in: there were so many people! I met up with my channel manager and a couple of other YouTubers and I had a great time. They gave me a VIP ticket which meant I got a ridiculous load of goodie bags from all the stands that were there. It was seriously ridiculous, I think I doubled my makeup collection in a day. One of my friends came about an hour after I'd arrived, and I had a great time with all of the girls.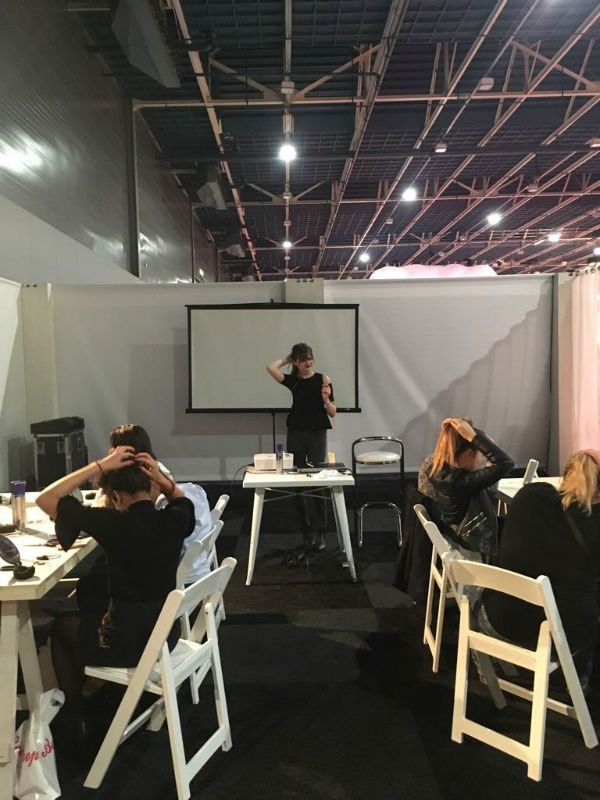 Then the time came for me to give my workshops. So many people showed up! I was only a little bit nervous right before the start, but my friend said I did well so I'll take her word for it, haha! She was a tremendous help by the way, so if you're reading this, thank you again! 🙂
Afterwards my network took everybody out for a drink, where I got to meet even more YouTubers. It was a lot of fun.
The whole day was amazing but super overwhelming! For a person who normally sits in a small room working alone all day this is a 180 degree spin. I felt super tired and fell asleep really early.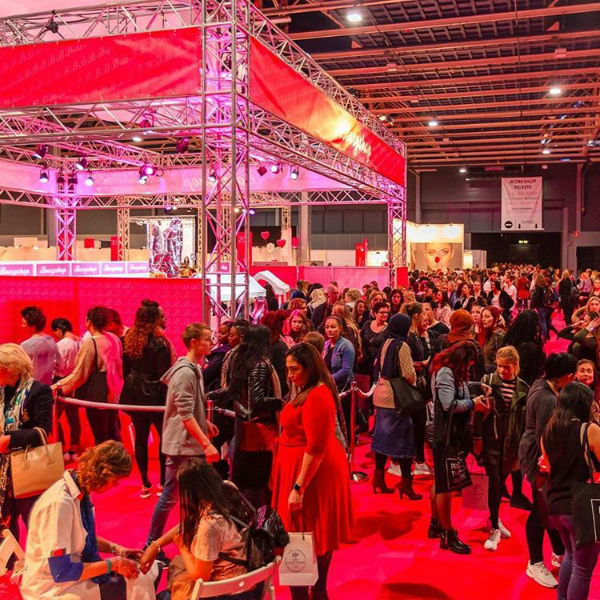 Aaaand next day, I went again! I had a meet & greet where I got to meet some lovely viewers, and held my hair hack workshop two more times. This time I didn't have my friend with me, but I got help from the lady who did a workshop in the same space right before me. She was so sweet and I'm really grateful that she offered to help me!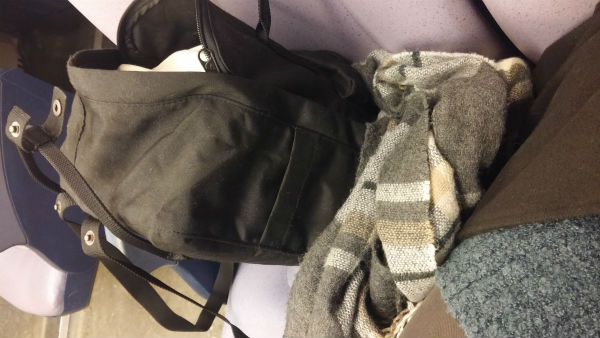 After I Love Beauty was over I went home, cleaned the dishes, packed up and headed over to my parents' house, where I fell asleep pretty much straight away. The whole event was a very positive experience for my, but I'm absolutely exhausted still.
It's been a week with very intense ups and downs. I'm ready to learn from the downs, remember the ups, and get back to my normal, quieter life. It's a new week, a new season, bring it on!