Lentil Soup | Simple & Delicious
Autumn is soup season for me. As soon as temperatures go down and it gets dark early, I start to crave comfort food, and in my opinion there's nothing as comforting as soup. Or lentils, which are my all time favourite food. Needless to say, lentil soup is the best of both worlds. I like to make a huge amount of a good, hearty soup on a Tuesday, and then enjoy it all throughout the week. This week I made a super simple lentil soup, which turned out so great that I wanted to share it with you. As you know I have a knack for making dishes that are impossible to photograph nicely, but hey. It's all about the flavour 😉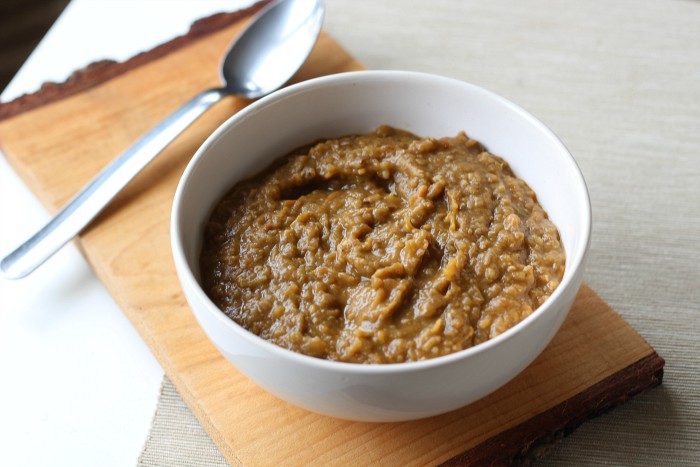 Ingredients
500g dried lentils
1 can peeled tomatoes (400g)
2 onions
2 cloves of garlic
2 sweet potatoes
4 stalks celery
2 cubes vegetable broth
2 liters water
3 tsp mixed spices (I used a Moroccan blend)
2 tbsp olive oil
Makes approximately 3 liters of soup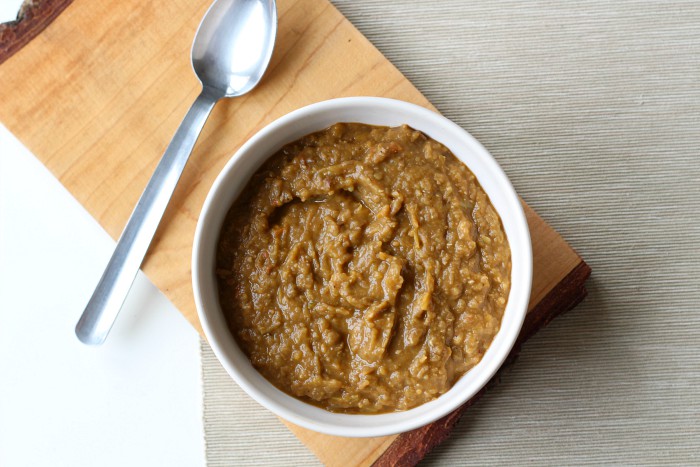 Start by roughly chopping your onions, garlic, sweet potato and celery.
Heat up approximately 2 tbsp of olive oil in a large pot. Saute the onion and garlic until the onion goes see-through, then add the celery and sweet potato. Cook for 5 minutes, then add the water and stock cubes. Rinse the lentils and add them to the pot as well. Give everything a good stir, and when the stock cubes have dissolved, add the peeled tomatoes. Add 3 tsp of your favourite spices: I used a Moroccan spice mix (the seller hasn't revealed his secret so I don't know what's in the blend, unfortunately) but many different spices will work. Cover the pot with a lid and allow to simmer for at least 30 minutes. I decided to quickly blitz mine with a handheld blender, making sure to leave some chunks. You could leave it as is or blend it until completely smooth. It's up to you! The soup came out pretty creamy, if you like yours runnier you can always add more water.
Tip: serve with a little splash of fresh lemon juice, and some chopped coriander or parsley.
For such a simple dish, this is absolutely delicious. Not to mention healthy! Totally worth the effort, and I'm super glad I made so much. I'm freezing the leftovers and am already looking forward to eating them later on. Yum yum!