What I Took On The West Highland Way
Last week's trip to the Scottish Highlands was my first ever trek – hiking long distances & camping at night. As I had no experience with trekking yet, I did a lot of research beforehand about what I should and shouldn't bring. You'll be carrying everything on your back all day so packing light is a must. I decided to go all out and invest in some new, good gear. In hindsight, I can say I did a good job packing. Every item I brought was functional and lightweight, and there's only one thing that broke on me (more on that later). In case any of you are interested in trekking, I thought it would be nice to share a list of everything I packed in my backpack on my journey along the West Highland Way. Good to know: I went for 9 days in late August, with seven other people. Some of the stuff we brought was shared, such as cooking equipment and food, so I'm not going to list that here today. You might notice a lot of the stuff I bought is from the Decathlon store. I'm not sponsored by them (wish I was!), but I have a store close to me and they generally offer good quality for the price, so I ended up buying nearly everything there. Ok, let's take a look at what I carried around Scotland!

Backpack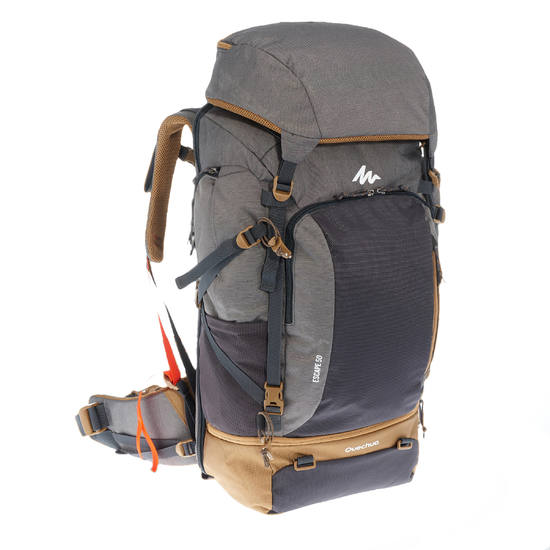 The backpack I got is the Quechua Escape 50. It weighs 2,7 kg on its own, including the raincover. I went for the men's model, as strangely enough the women's version was really uncomfortable with the straps going right over my breasts in the front. I LOVE this backpack! First of all, it's gorgeous. Definitely one of the nicer backpacks I've seen, in my opinion. It has lots of different pockets and compartments that you can stuff things in, the straps are easily adjustable and it's nice and compact.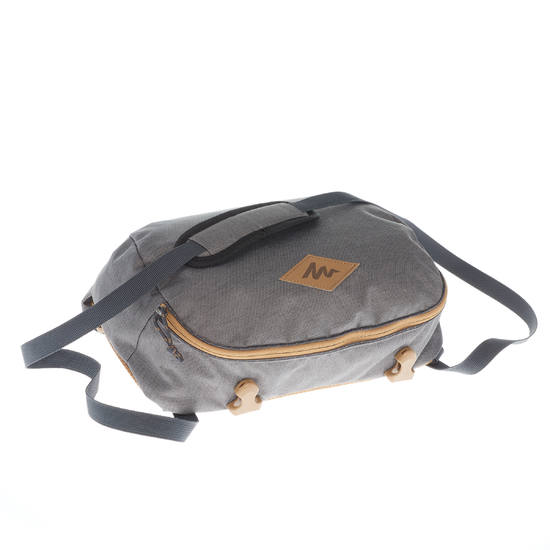 Two more things distinguish this backpack from others. First of all, the top is detachable and can be used as a cross-body bag or daypack. I stored all my valuables in it and it was perfect to use as carry-on luggage on the airplane. I also wore the top as a cross-body bag whenever we got to a crowded place or in public transport, to be sure nobody opened it behind my back. It really added to my feeling of security. The large compartment on the backpack can be locked, by the way! There's a little ring on the side that you can attach both zippers to. When we had to leave our luggage on a campsite or at a hostel, I just took the top with me and locked the bag.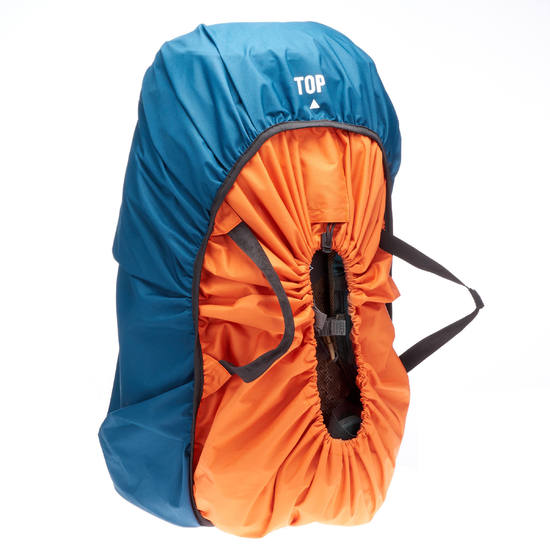 Secondly, the backpack comes with a waterproof cover which doubles as a flight bag. This is so handy! When going to Scotland, you'll 100% need a rain cover, and when you're flying, it's so much easier and safer to put your backpack in a flight bag. It protects the bag and straps from damage, but I've also experienced that when you don't have a flight bag, some airports will require you to register your bag as "odd-sized luggage". This two-in-one saves you the hassle, and the extra weight of carrying both covers. Perfect!
 
Sleeping Bag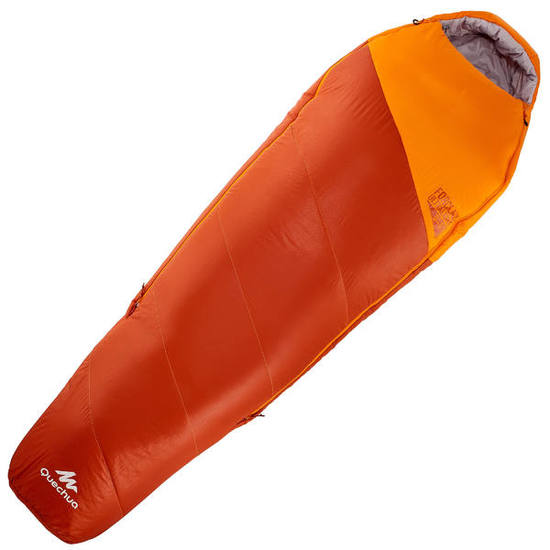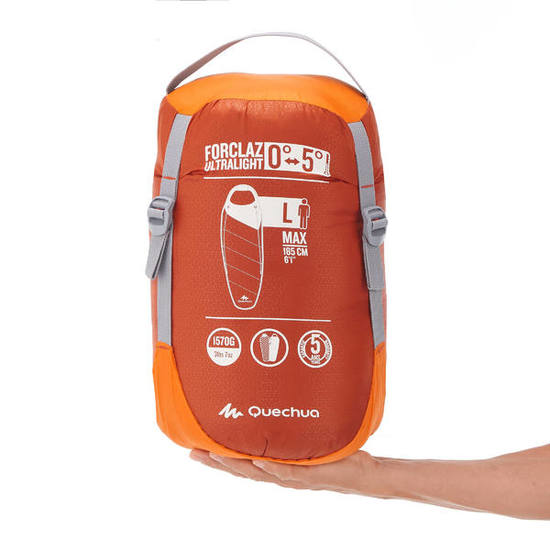 Robbert got me the Forclaz Ultralight 0/5° as a gift a while back, because I'm always cold whenever we sleep over at scouting. This mummy-type sleeping bag is meant for temperatures between 0 and 5 degrees Celcius. I'd never sleep outside in those temperatures, but for me this bag is perfect at around 10/15 degrees. It's very light for such a heavy-duty bag at 1,5 kg (I have a size M), and you can squeeze it to a very small size using the straps. Robbert has the same bag (just a less warm version) and you can actually zip them together to create one big sleeping bag. Extra warmth! A good night's sleep is essential when you've been hiking all day, and this thing was extremely comfortable.
Air Mattress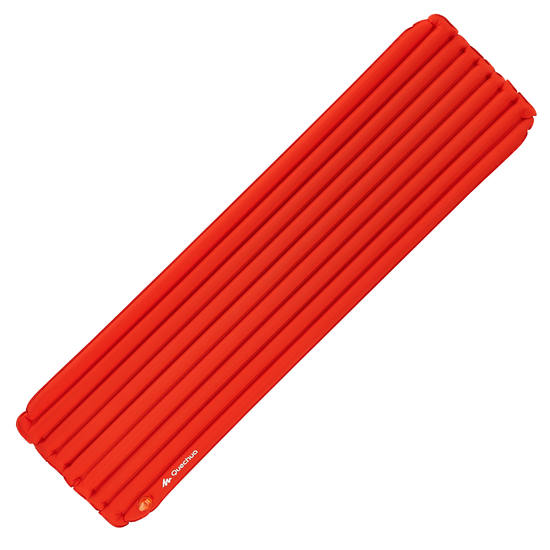 Another item I absolutely love is this super compact Forclaz air mattress. It rolls up into a tiny package, as you can see, and it's very light at 0,55 kg. Since it's an air mattress and not a mat, you won't feel small bumps on the ground and you'll be comfortable in many different conditions. It's quick and easy to blow up, and relatively easy to deflate and store away again.
Pillow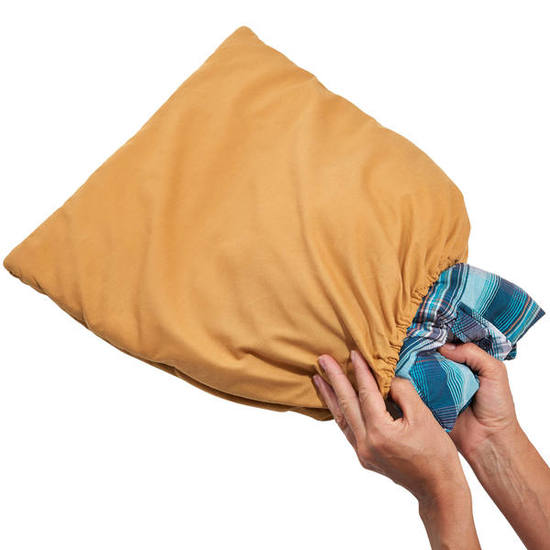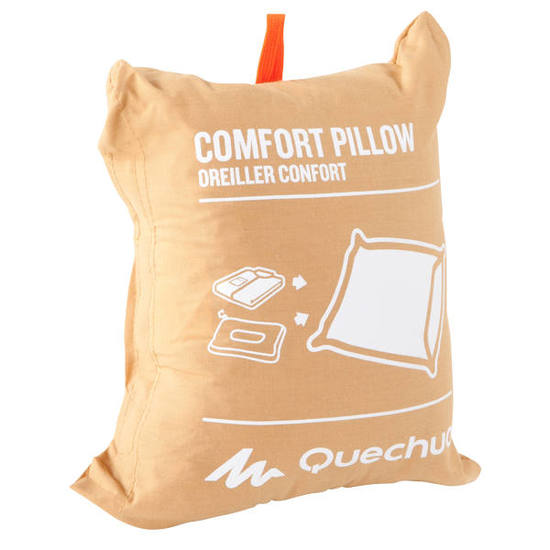 I wasn't originally planning to take a pillow at all, but when I saw this I was convinced. It's essentially a pillowcase with a thin layer of pillow on top, and you stuff the rest of the pillowcase with clothes to fill it up. This is SO COMFORTABLE! It folds into a very small package and the comfort it offers at night is so worth it.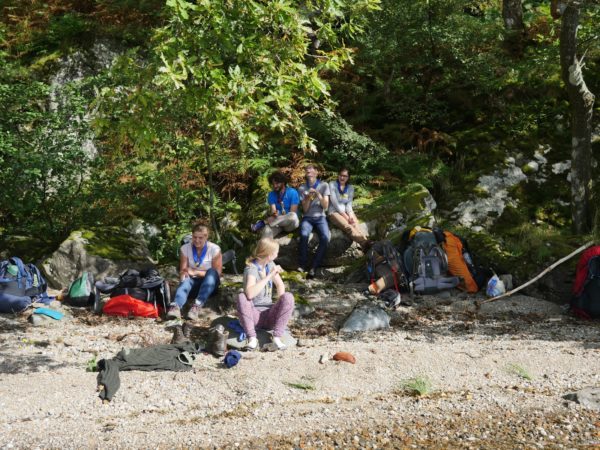 Shoes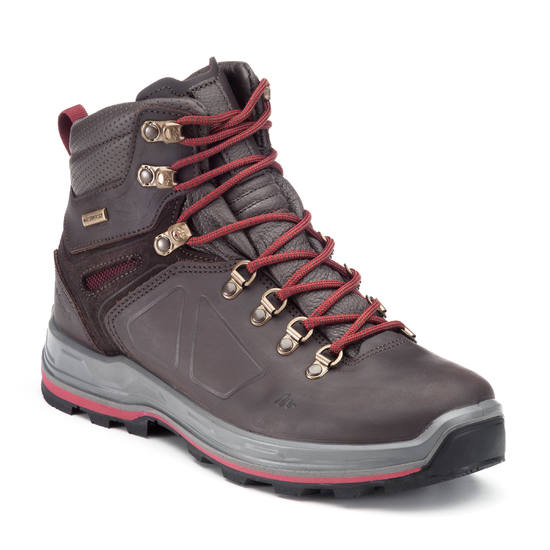 These shoes, the ladies' Trek 500, I picked out because they have my favourite combination of form and function. I think they look very wearable and pretty, considering they're hiking shoes. They're completely waterproof and meant for walking long distances on difficult terrain. My feet are between sizes and I ended up buying the smaller size. I was a bit scared the shoes would hurt my feet, but I was very pleasantly surprised. I did decide to tape up the back of my heels after the first day, but after that I was completely fine. The shoes really are waterproof and I was very satisfied with them.
Coat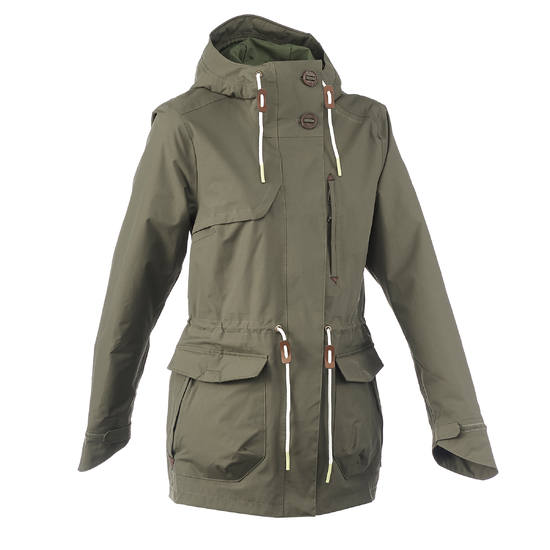 One thing I knew I absolutely needed to bring, was a raincoat or waterproof jacket. When you go on an outdoor holiday to Scotland, you're pretty much guaranteed to get rained on. I decided to go for a waterproof jacket to save space and weight, as it was supposed to be pretty cold as well and I expected to be wearing it most of the time anyway. Now, you guys know me: if there's even the slightest popportunity for looking stylish while hiking, I'll jump on it. This coat, the Quechua Arpenaz 500, is super functional with lots of pockets, a high neckline, hood and extra long sleeves, but it's also just a really pretty parka that I wouldn't mind wearing in day to day life. I can now confirm it is absolutely waterproof too. With Dutch autumn just around the corner, I expect to be wearing this a lot!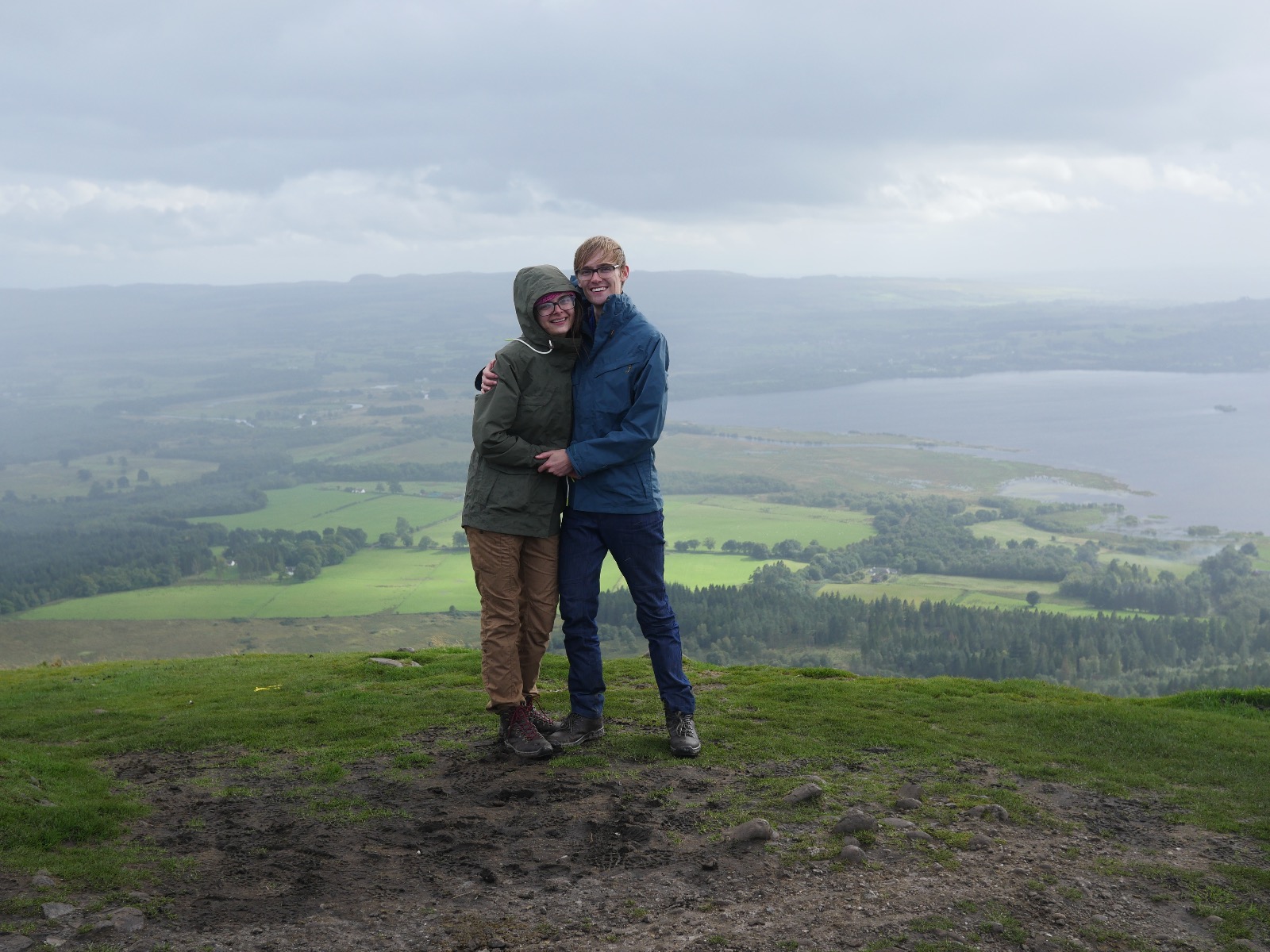 Clothes
I wanted to keep the amount of clothes I brought to a bare minimum. I'm an inexperienced trekker and wanted to keep the weight of my backpack as low as possible, so I vowed not to take more clothes than absolutely necessary. I ended up bringing the following, for a 9 day trip:
1 pair of solid hiking trousers
1 pair of ultra light backup trousers
2 merino wool long-sleeve shirts
2 ultra light synthetic T-shirts
1 ultra light fleece sweater
thermal underwear to use as pyjamas or extra layer
clean sports socks for every day
clean underwear for every day
extra super light Primark tennis shoes
rain bottoms
Buff (scarf/hat convertible)
When I was doing my research, I came across the recommendation to wear merino wool and synthetics only, time and time again. Merino wool keeps you warm when its cold and cool when it's warm, and it has the wonderful property of not getting smelly for a remarkably long time. I happened to have two long-sleeve merino wool tops in my closet already, so I brought those and I wore them pretty much every day. Synthetic materials are super light and dry quickly after rain or washing.
I decided to bring one extra full outfit, in case we had super heavy rain and everything ended up getting wet. This didn't happen, so I didn't use my second pair of trousers, but I'm sure I would've been very happy with my second set had we gotten rained on for days on end. All of my clothing fit inside one small packing cube, except for the socks which I kept in a side compartment of my backpack. I also kept the rain bottoms and Buff in a side pocket that's easy to reach from the outside of the bag.
The extra shoes were a heaven-sent in the evenings and mornings. It's a great luxury to be able to change your shoes after hours of hiking. This may not be a 100% necessary item, but since I was scared my hiking shoes might be a bit to small, I really wanted to have a change of shoes with me just in case. At only 0,3 kg, I don't regret bringing them at all.
Eating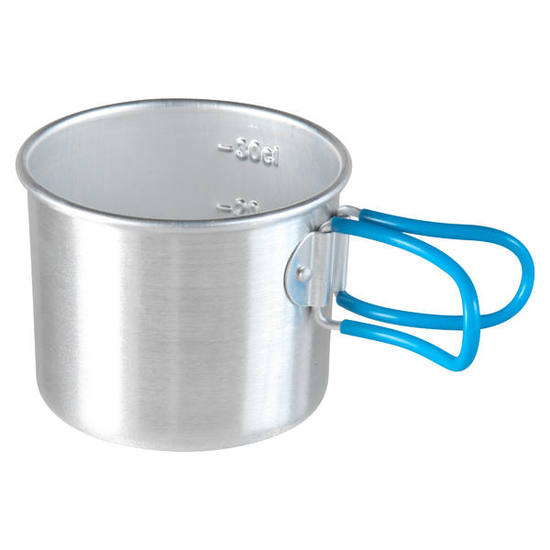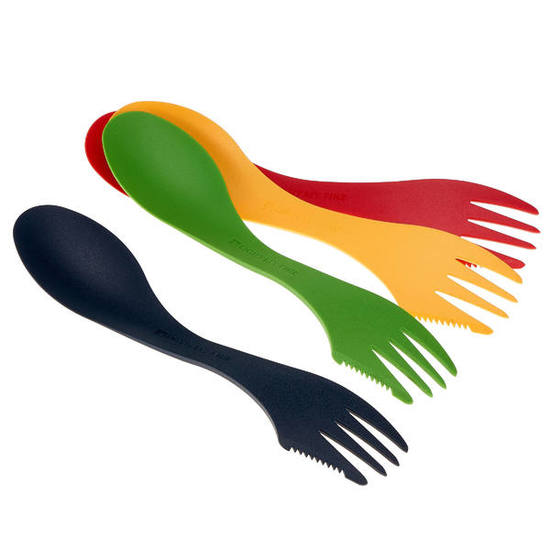 Like I mentioned, we cooked together as a group, so I'm not going to mention any burners and pots here. For my personal cooking/eating gear, I brought:
aluminium plate
aluminium mug
pink Light My Fire spork
Opinel pocket knife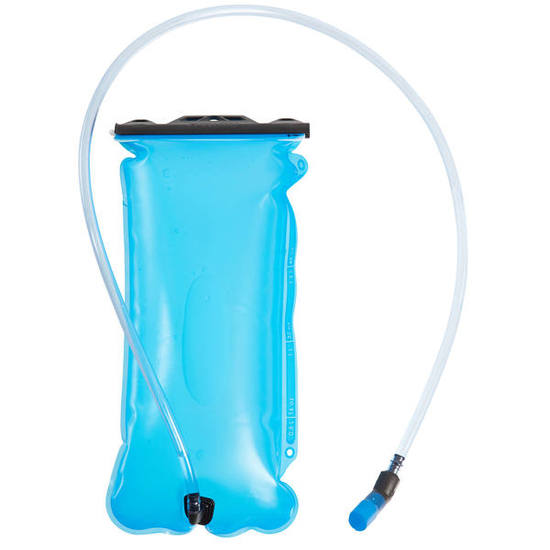 I also bought the B'twin two litre water bag. This was the only item I brought that really gave me trouble. The nozzle leaked all over my bag several times, getting my clean socks wet, and it kept leaking continuously until I figured out a way to wear the tube around my body so that the nozzle was always pointing upwards. The bag was also quite bulky when full so I had trouble fitting it inside the water bag compartment in my backpack, and ended up wearing it in the outside side pocket most of the time. That may have been my own fault for packing too tightly, though.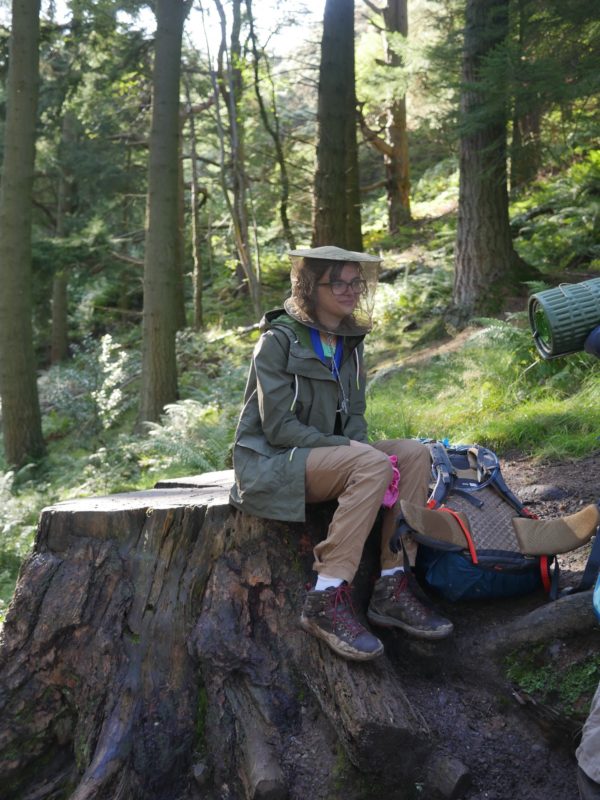 Other
Besides all of these items, I also brought:
hand sanitizer
toothbrush & mini toothpaste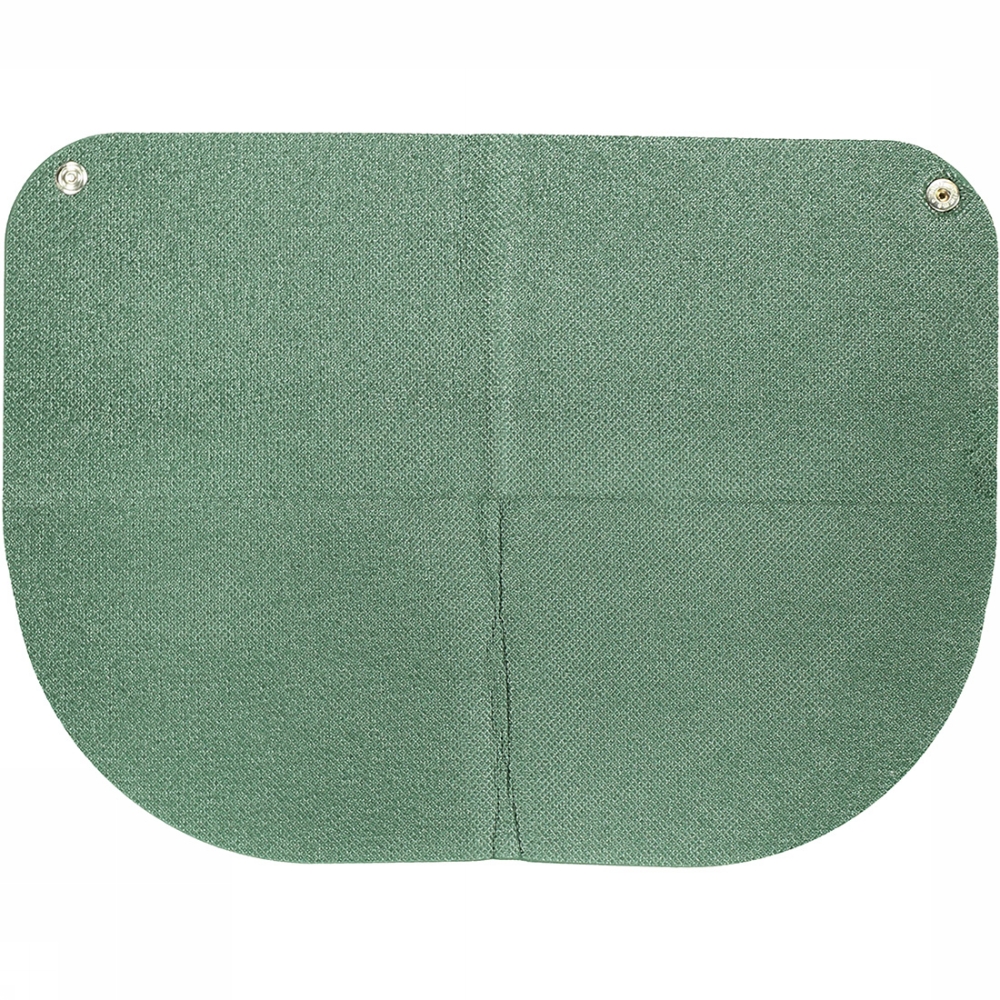 Bo-Camp foldable sitting mat (perfect for sitting on wet and/or uncomfortable surfaces)
headlamp
blister patches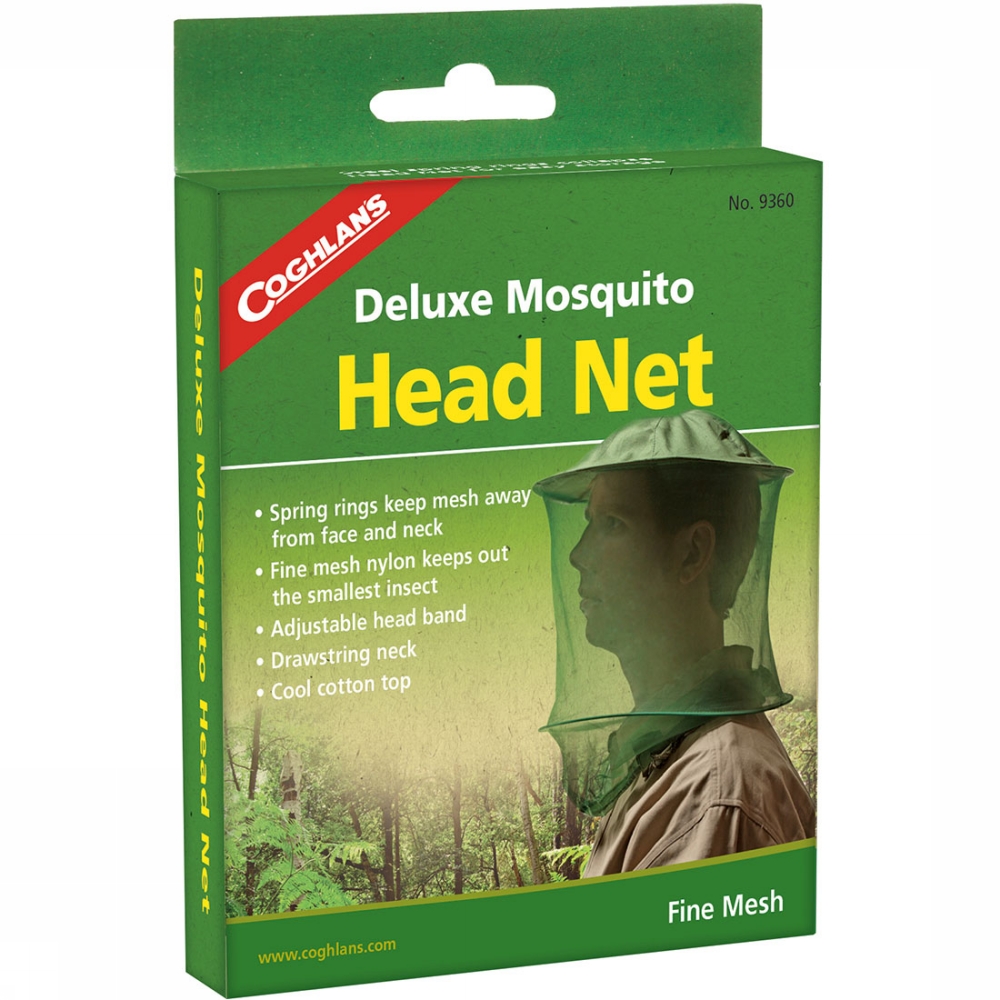 Coghlan's head bug net (LIFESAVER in the midge-infested Highlands)
emergency whistle
teabags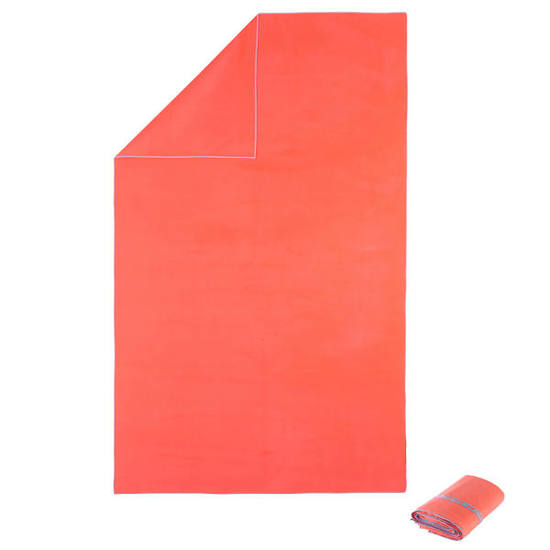 large Nabaiji compact microfiber towel (can also be used as blanket)
two freeze-dried meals in case of emergency
Sawyer water filter
ID, travel documents, printed reservations etc.
Small lock for the backpack
I was very happy and satisfied with what I brought with me. I barely used my plate as I mostly ended up eating out of my mug so I might leave that behind next time, and I'll probably look for a replacement water bag, but other than that everything served me very well. Oh! And good to know: Robbert was carrying our tent 🙂
I hope this list is helpful for any of you going on a similar trip, who don't know where to start. Please let me know if you have any additions!