There is no season that inspires me like autumn does. This stage when there are still leaves on the trees but the ground is covered in hues of red, orange and brown, is my absolute favourite. Everything is changing, we spend more time indoors with the candles on, and the air outside is crisp. It's just a super productive time of year, inbetween the summer holiday and Christmas break, and I love it.
Autumn is also the time of year when I feel the most comfortable in my clothes. I feel like the fashion of this season fits me well and not only goes with the colouring of my skin and hair, but my character as well. For today's outfit I've done something which for some reason always seems a no-go in my head: combining black and brown. I'm not sure why, but I tend to always go for either black or brown as a base colour for my outfits. Such a shame, since these two actually go great together! I'd like to wear black and brown together more often. I might actually start a Pinterest board to find some inspiration, haha!
By the way, in case you notice something different about my hair: I received a new set of hair extensions earlier this week and they are an absolutely perfect match to my hair colour. It's almost uncanny how well they match. They have that typical greenish undertone with red tones that my hair has, and I've never seen that in hair extensions before. You literally can't see where my hair ends and the extensions start at all. I'm so excited about this that I actually wear them out in day to day life, which I normally never do. There'll be a video up with them soon!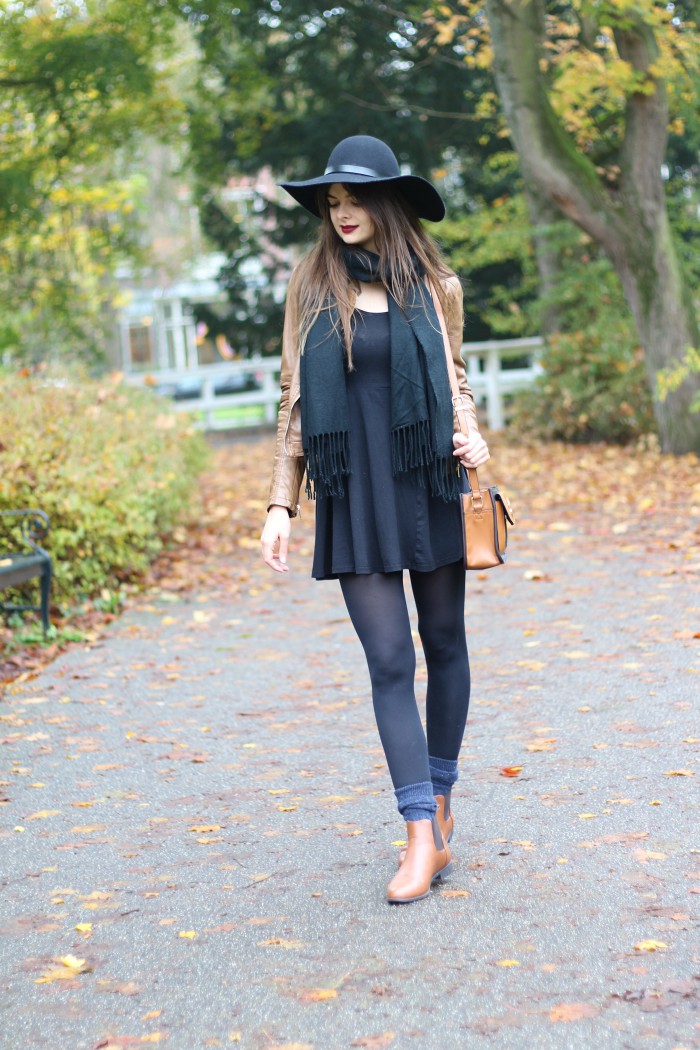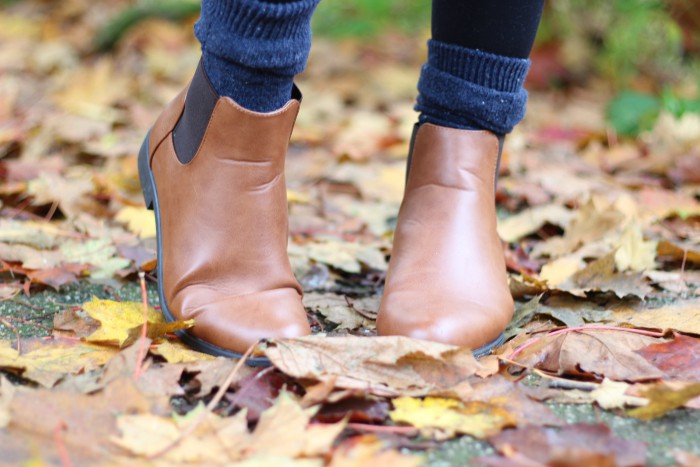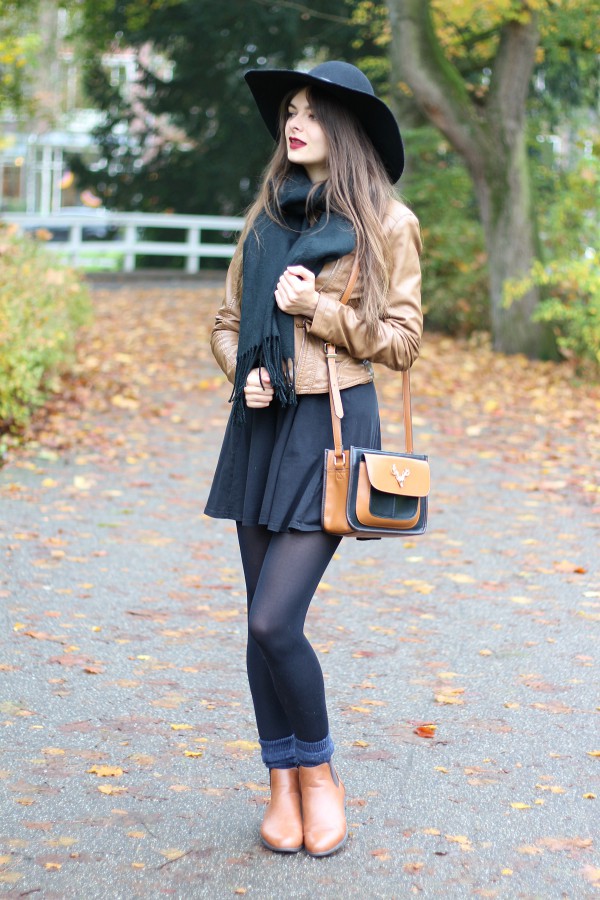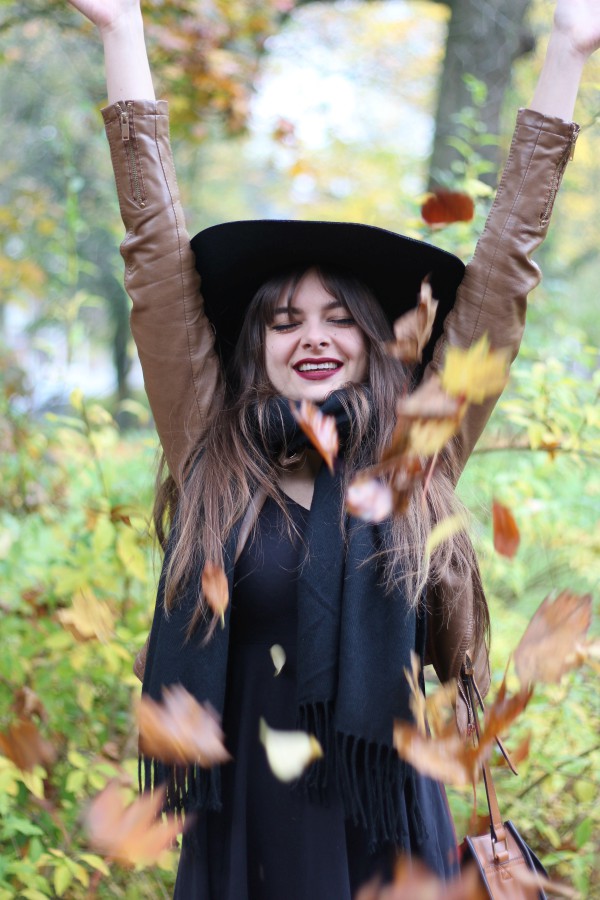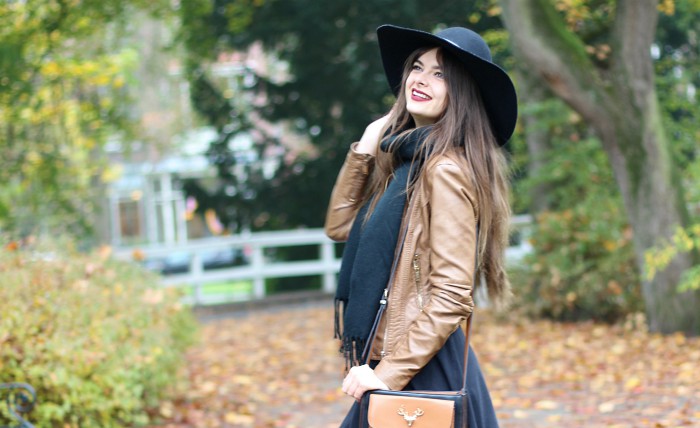 What I'm Wearing
Hat: H&M
Scarf: Primark
Jacket: hand me down
Dress: H&M
Tights: Primark
Socks: H&M
Boots: Primark
Bag: New Look
Extensions: Zala Clip-In Hair Extensions 20″ Dark Chestnut Brown