A New Phone | Loepsie's Life
Hello my lovely readers! I hope you're having a wonderful Monday. Last Tuesday night, in the middle of a Dungeons & Dragons session, my phone died and I wasn't able to turn it back on again. It wouldn't react to plugging the charger in either, so I figured the phone just finally gave up. I did drop it in the toilet a few months back, so I'm not surprised it didn't last long after that. This does mean I lost all photos I took the first few days of the week, so we're starting this diary on Thursday morning.
This is the phone I ended up replacing my LG G3 with. It's the Samsung A5 2017 edition in gold, and it's waterproof. I really wanted a waterproof one so that I couldn't ruin it by dropping it in the toilet again, haha! There were some problems with the sim card I got with it, so in the end I spent all of Wednesday trying to get it to work.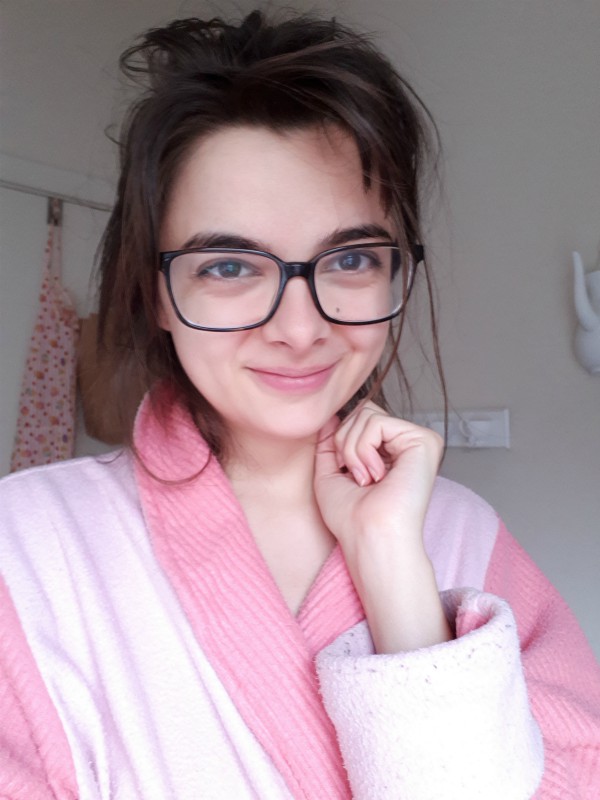 Thursday morning, up and running! This new phone has a front camera which is the same quality as the back camera, so my selfies are on another level now, haha 😉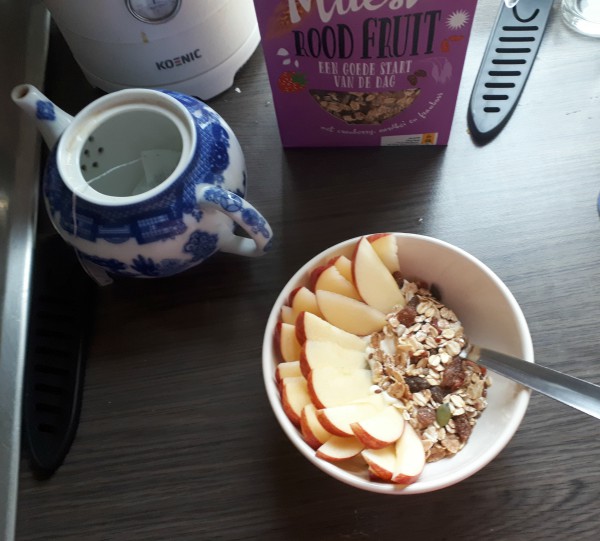 Soy yogurt with apple and granola for breakfast.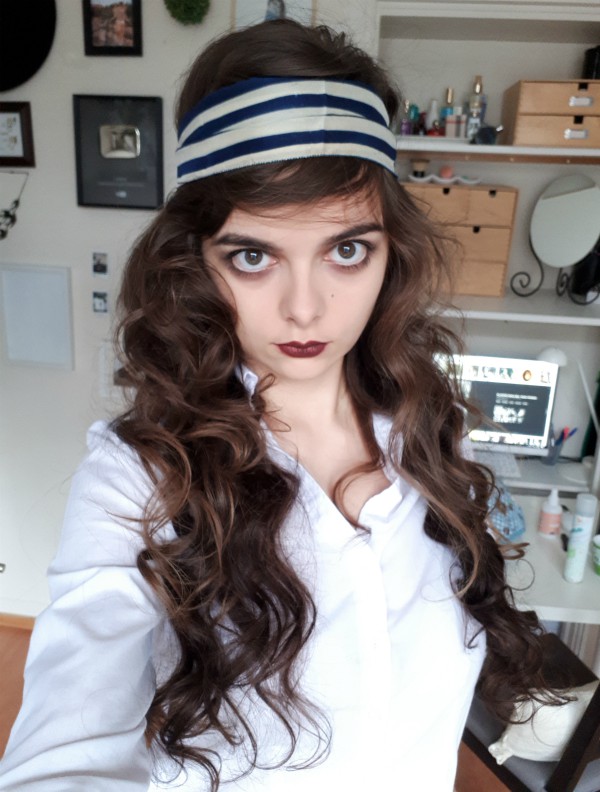 I filmed a Beauty Beacons episode on Thursday, which took up most of the day. This episode's Beauty Beacon is silent film actress Theda Bara. Watch it here!
In the evening, I spontaneously decided I wanted to try curling my hair in wet set pin curls. I washed my hair, dried it with a towel and some microfiber gloves, applied a load of hair mousse and set my hair in pin curls for the night.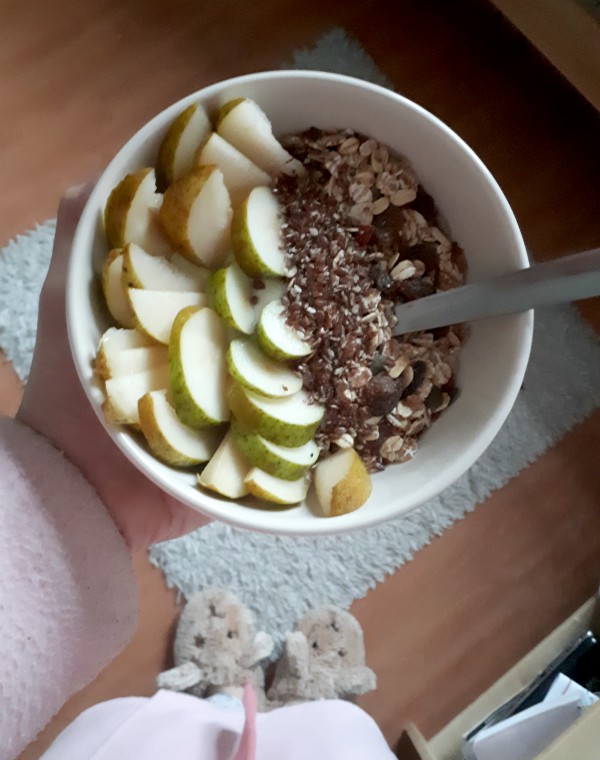 Friday's breakfast! Yogurt with granola and pear this time.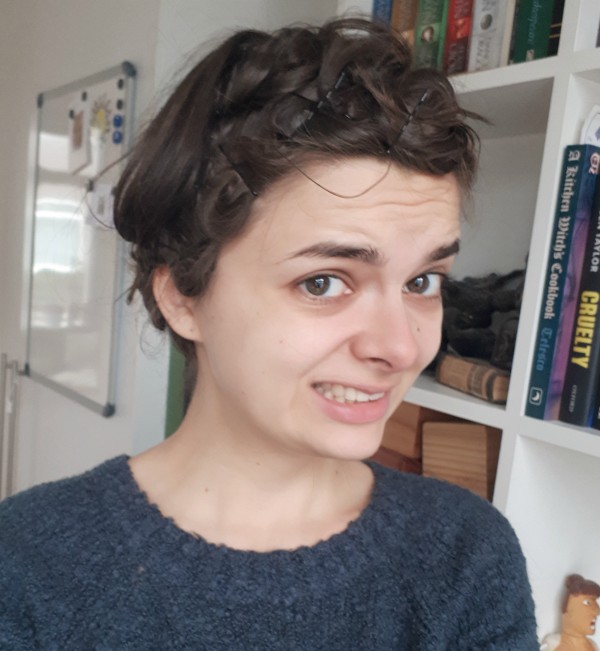 I was worried my pin curls may have come loose during the night, which luckily didn't happen. The back was still pretty wet however, so I decided to leave them in while I edit some videos.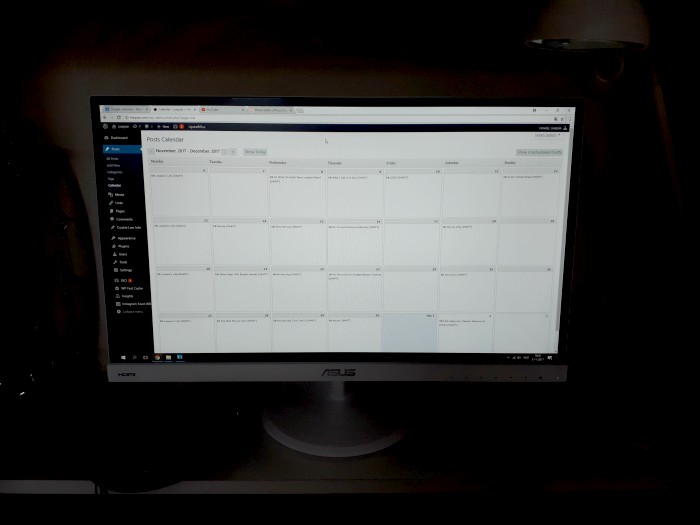 I also planned out my editorial calendar until January. So much fun content coming up!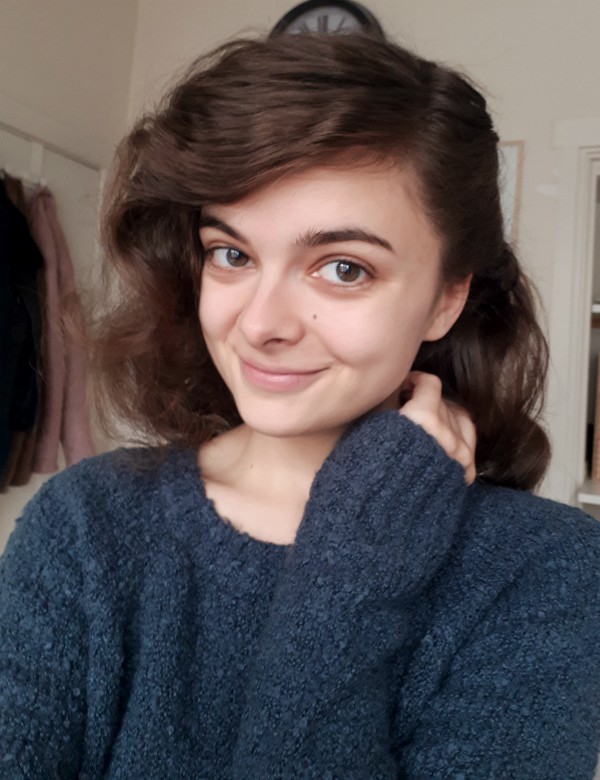 Around 1PM I was tired of wearing the pin curls, so I took them out and tried to do a vintage brush out. I've heard you should'nt use bobby pins to do pin curls, and now I see why. The bobby pins left loads of dents in my hair and now it looks crimpled. The curls also didn't fully set in the back so my hair brushed out pretty straight, but I do think it turned out pretty nice for a first try. I'm going to try and refine my technique, and then hopefully I'll be able to make a tutorial soon.
I headed home to my parents' in the afternoon. Look at that beautiful sunset! The amazing sunsets are one of my favourite things about autumn.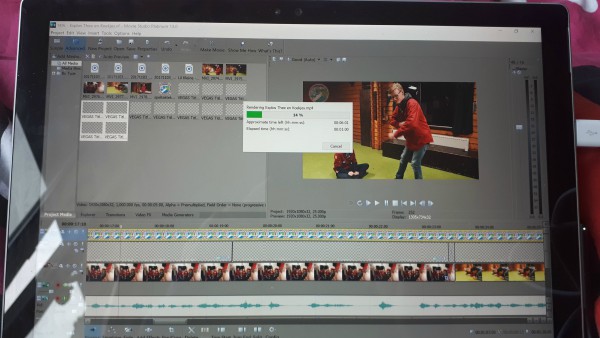 In the evening, the teens at the scouting and I made a short video for film camp. I edited it next morning, before heading back to scouting again for the film camp itself.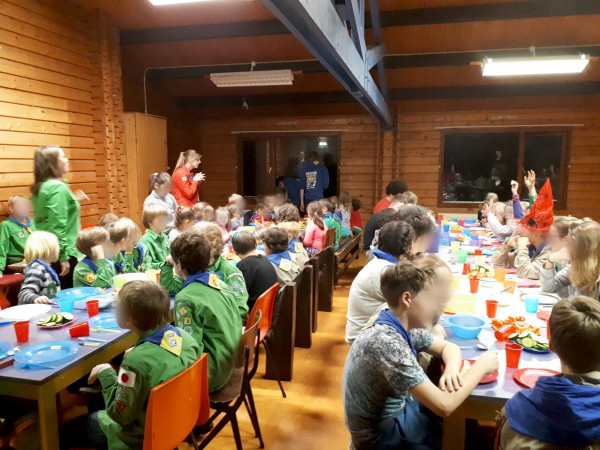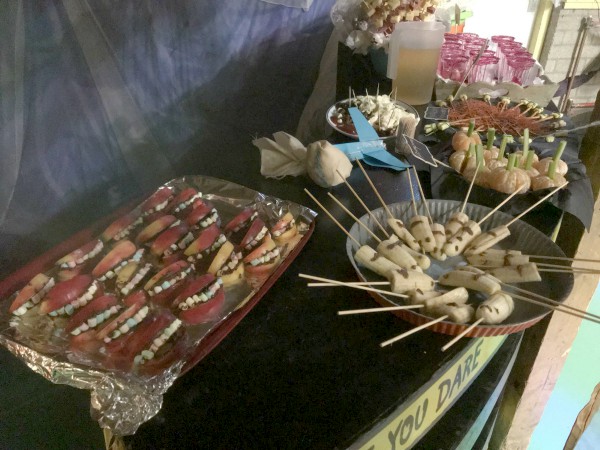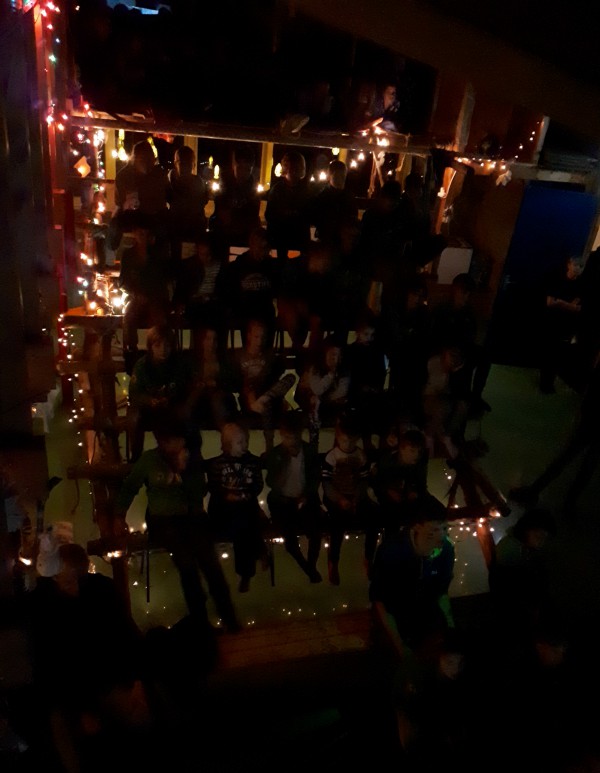 I was there for the main event. I helped face paint the kids, and then we all had dinner. After dinner we all watched the videos all groups had made, and then we watched Monsters Inc. The camp was Halloween themed and the kids made a wonderful effort with it. Look at that scary snack buffet! The older kids usually watch movies all through the night, but I only stayed for one more movie (Alice Through the Looking Glass) before going home.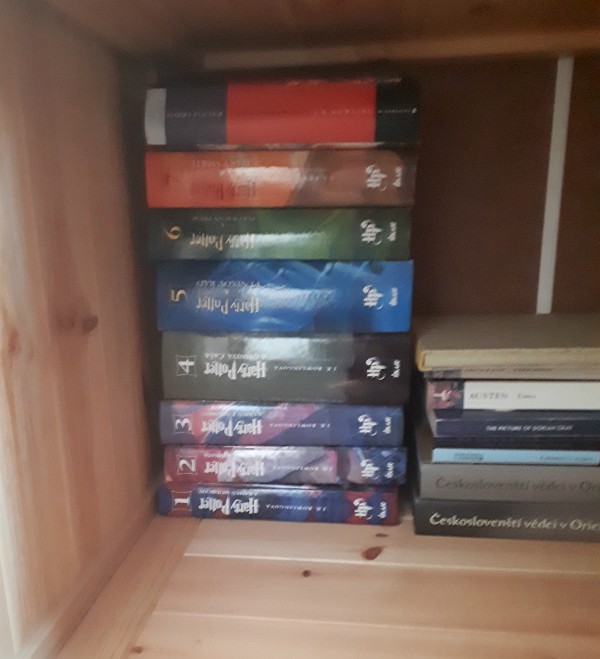 On Sunday I continued decluttering at my parents', and cleaning out these wooden cabinets which I'll be taking to the new apartment with me. I don't have any moving boxes here yet so I filled up the cabinets with everything I want to take. Starting with my Harry Potter books, of course 🙂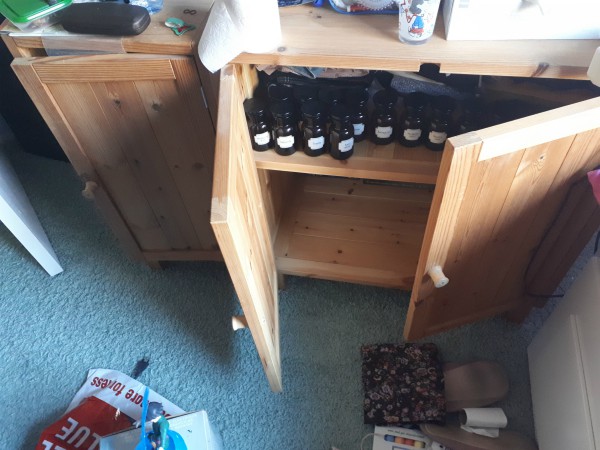 The whole room is a mess right now, luckily I have one more week to clean it. The move is so close now, I can't wait.
I hope you have a wonderful week everybody, talk to you soon!