New In: Winter Coat & Boots [OOTD]
I went shopping! This doesn't happen a lot, but I treated myself to a nice day of shopping. I was really good though, and only got items that I really needed. I got a new winter coat since I'd lost all (!) the buttons of my old one and the pocket lining had torn. I'd also been wearing it with love for five years, so it was time to replace it. And I really needed some flat ankle boots to wear to work and on long days. Let's take a look!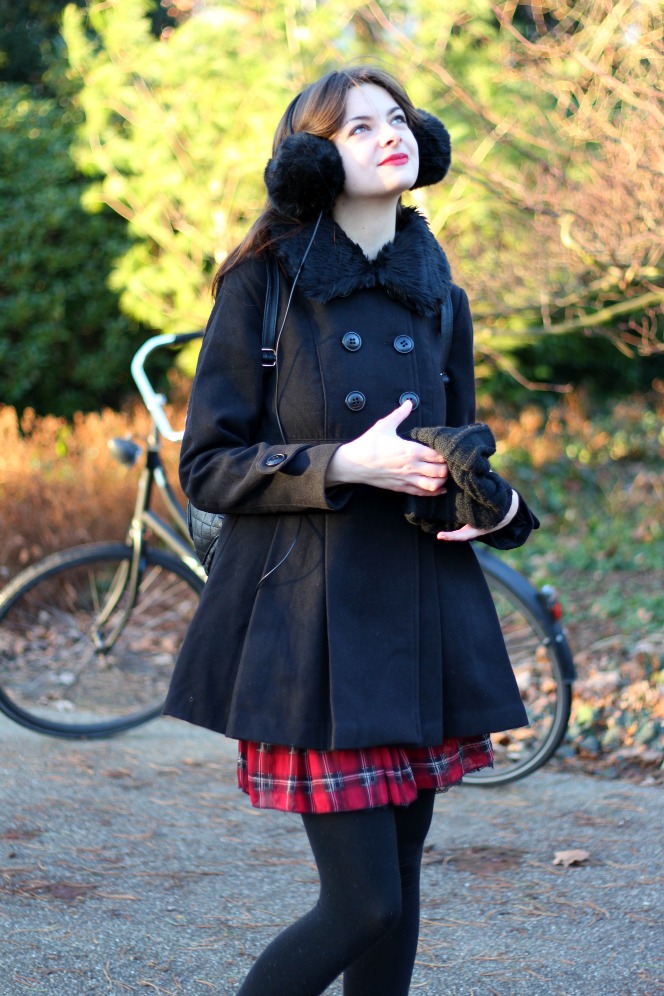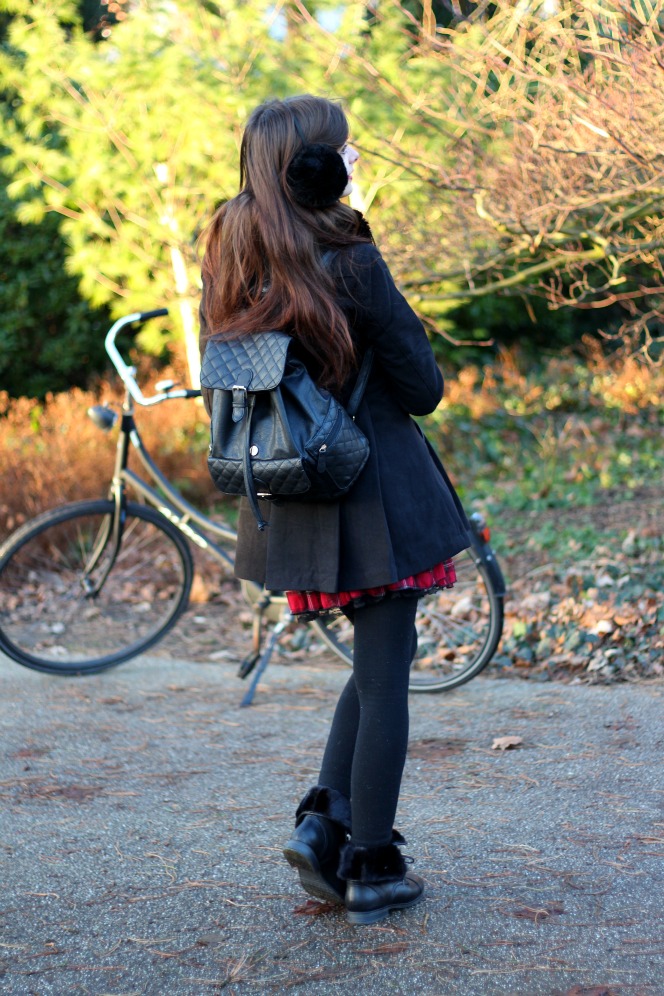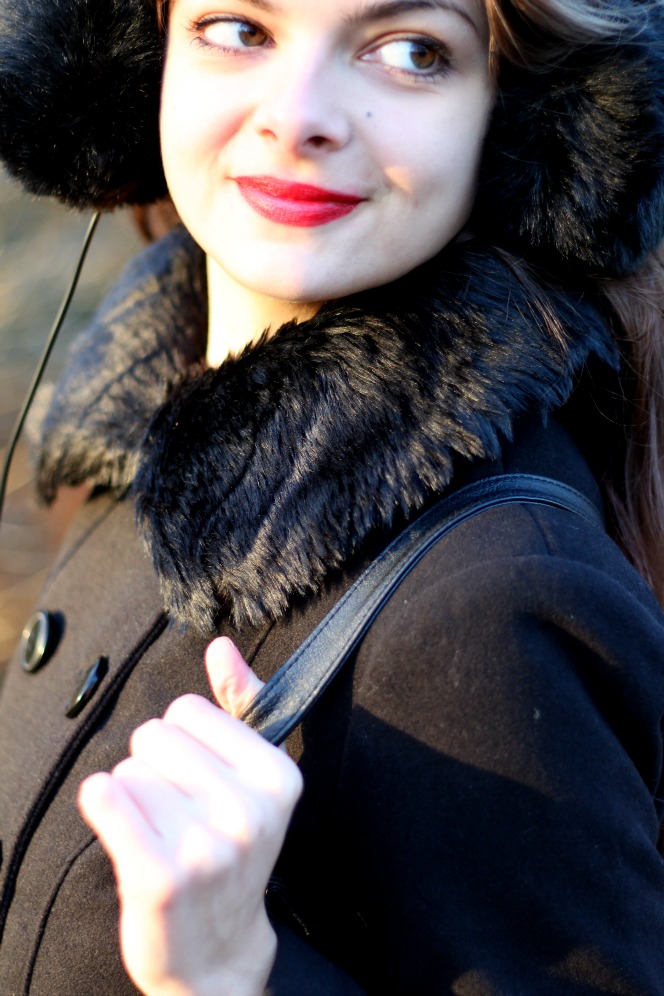 I love love love this coat! I feel like it has a very princessy, girly feel to it. I love the pleats on the bottom half, I love that it has a proper waistline, unlike all the A-cut coats that are in stores now, and I love the little faux fur collar. Which, by the way, is detachable.
The boots are pretty close to perfection as well. They're nice and tall, but the top can be flipped inside out to reveal… black faux fur! A perfect match with the coat, swoon… The boots are moderately shiney, not too much, they're faux leather, and are lined with a wonderfully soft wooly material on the inside.
I feel like they go so well with my earmuff headphones and backpack! Now all I need is a pair of black faux leather gloves, and my winter outdoors outfit will be perfect.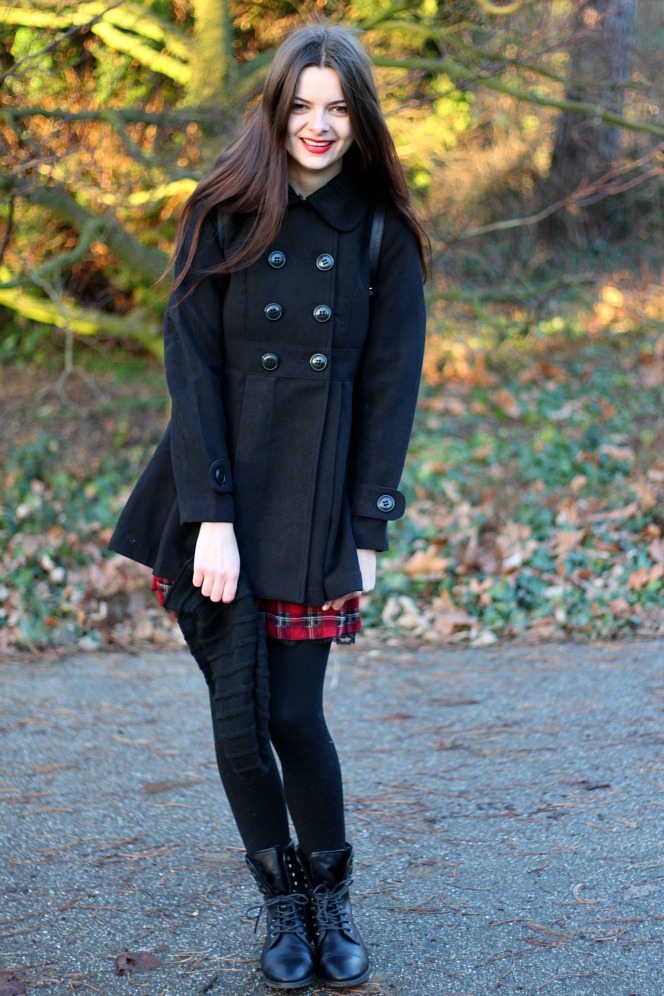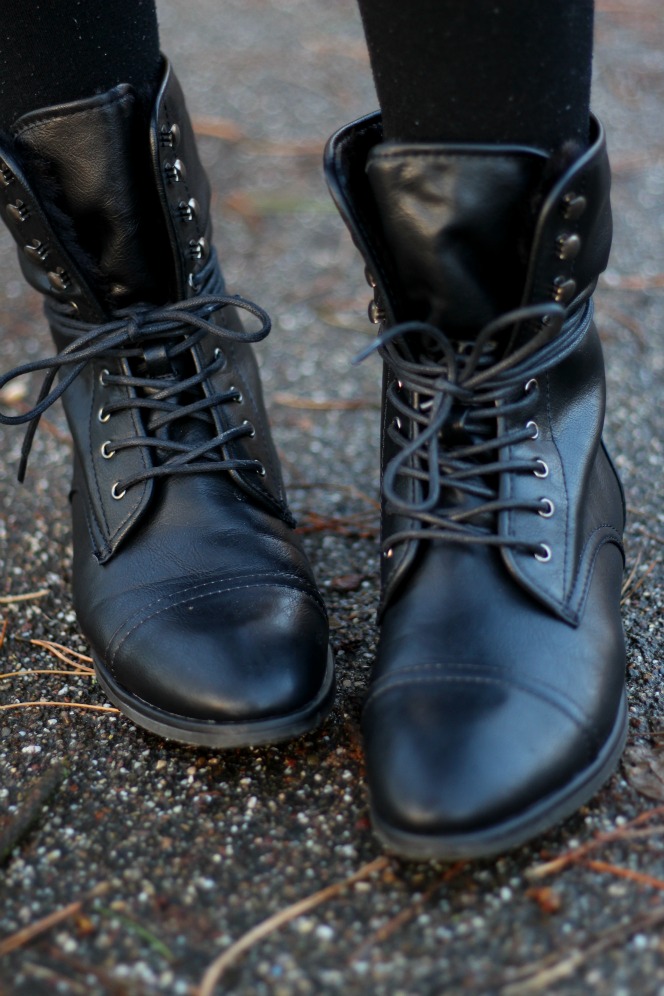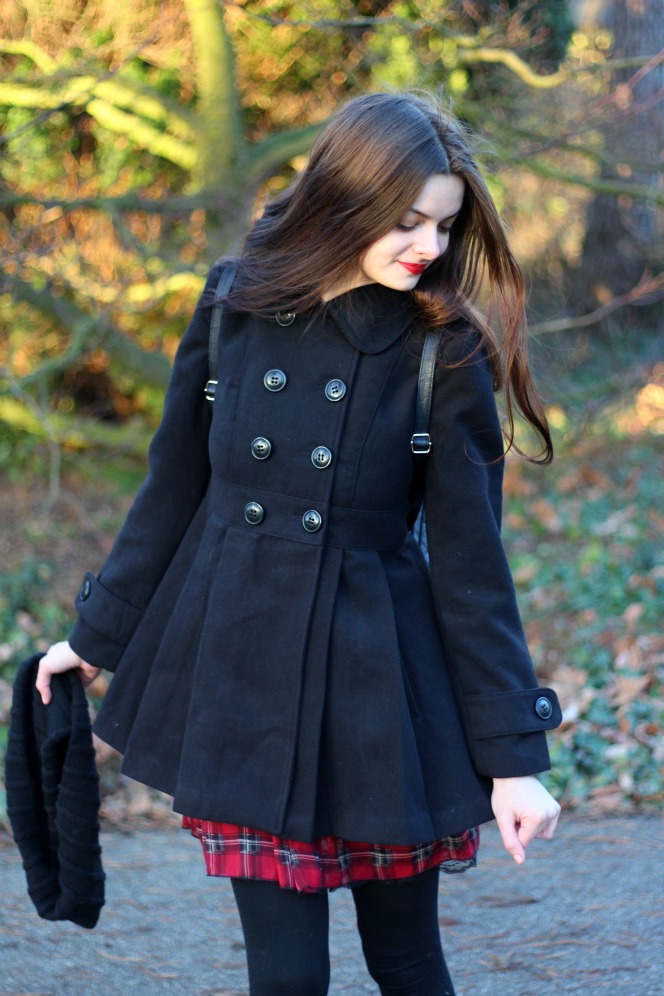 This is the furless look, with the faux fur collar taken off and the boots worn up. I love that I have this option, so I can wear my beige faux fur scarf and gloves with this outfit as well!
As you can probably tell, I'm head over heels in love with these items. And for this price?! Can't beat it.
What I'm Wearing
New coat: New Yorker, €40,-
New boots: Van Haren, €17,-
Skirt: New Yorker
Leggings: Primark
Scarf: Hand knitted by myself
Backpack: Primark
Earmuff headphones: Action