I am never throwing out the seeds from my pumpkins again. The last time I was seeding a pumpkin, Robbert though it would be a waste and asked whether the seeds can be used for anything. Well yes, you can roast them! So we looked up a tutorial on how to roast pumpkin seeds and oh my, wow. I roasted the seeds using two different seasonings, one sweet and one savoury and they made the most amazingly delicious healthy snack.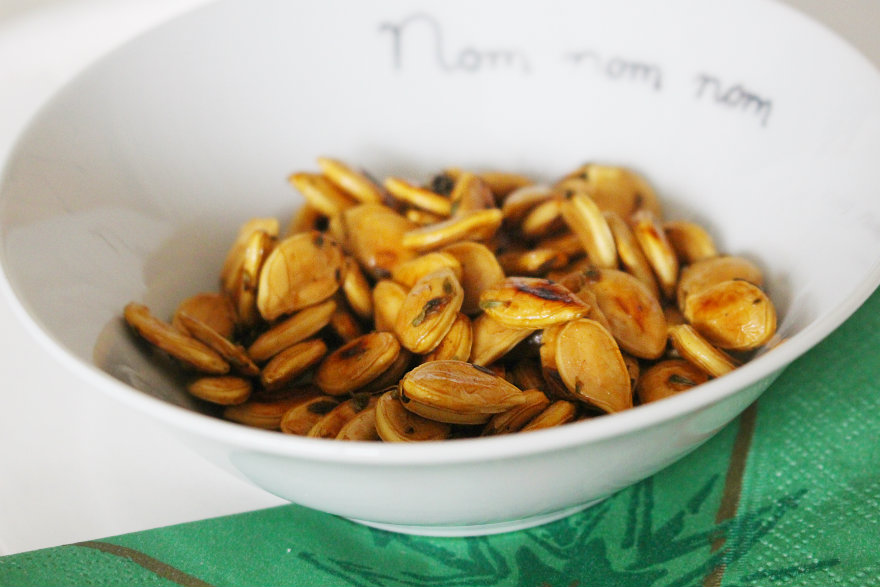 Roasting fresh pumpkin seeds takes a while but it's really worth it, trust me.
First, you have to pick the seeds out of the pumpkin and remove any strings, then rinse them off to get as much pumpkin off as possible. Then get a bowl and fill it up with water. Add salt to the water until it's saturated, and leave your pumpkin seeds to soak overnight. Soaking the seeds in salty water deactivates the enzyme inhibitors in the pumpkin seeds. The enzyme inhibitors can irritate the stomach and reduce vitamin production, so it's best to deactivate them. Soaking the seeds in salty water also improves the flavour.
After they've been well soaked, dry the seeds off. You can use paper towels for this.
Now it's time to add your seasoning! I personally went for two that I really liked: I seasoned one half of the seeds with Mexican spices and paprika, and the other half with honey and thyme. The options are endless though, have fun with this and experiment!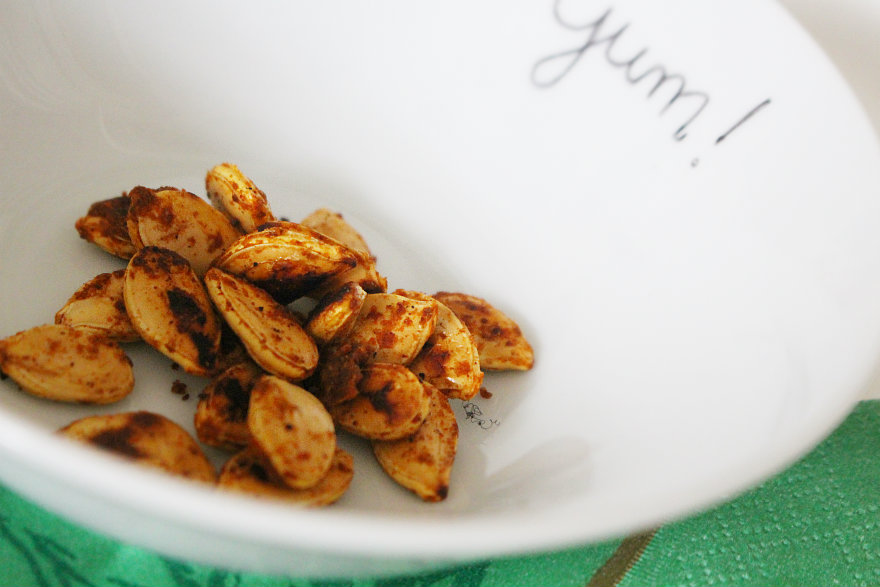 You can roast your pumpkin seeds in the oven, but I find the quickest and easiest way to do it is to roast them in a dry pan. You'll know they're done when they become golden brown and dry out a bit. Make sure you stir them well so they don't burn.
Yep, I have a new found love for roasted pumpkin seeds. Robbert nearly finished all of the Mexican spices ones in one go, haha!
Enjoy! 🙂