I love seeing blogger & YouTuber created products in stores. It makes me so happy to see that the community is thriving and all these awesome opportunities are available now! I think it's only logical that bloggers get to create products, too; they're very knowledgeable in their field and know just how to present that knowledge and use it to make something awesome, which differentiates blogger products from other celebrity-made products. #teaminternet all the way!
There's been a tag going around Dutch blogs lately, where you get to think about what products you'd like to create if you ever got the opportunity. I found it very enjoyable to read the answers of different bloggers and I couldn't help but think of what I'd like to do if I got the chance to create something, so today I decided to fill in the "Create it Your Way Tag". Here we go!
If you could create a scented candle, what would it smell like?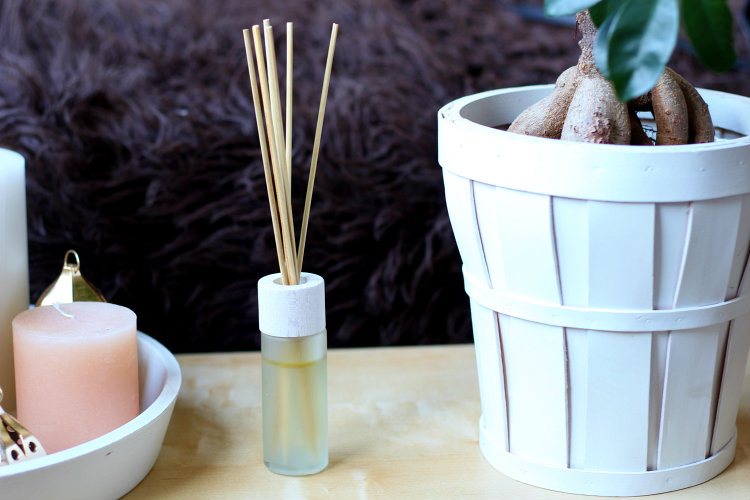 I love fresh, soft floral scents around the house. Both my fabric softener and my all-purpose cleaner are called something along the lines of "spring flower meadow", and the DIY reed diffuser I made recently also has that fresh, light floral scent (bergamot & jasmine, yum!), I just really gravitate towards that, so I think if I got to create a scented candle, it would smell something like that as well. Light, fresh, soft floral. Yup.
If you could create a nail polish, what would it look like?
I think every woman needs two colours in her collection; the perfect nude, and a powerful red. I'd love to create a range of duos customised for different skin colours, so you're guaranteed to get the perfect nude and perfect red that match your skin tone beautifully. The finishes would be creamy.
If you could create a beauty product, what would it be?
I'd love to create an awesome, 100% organic cleanser & moisturiser combo, packed with herbal goodness to nourish skin. Preferably affordable and easily accessible.
If you could publish a book, what would it be about?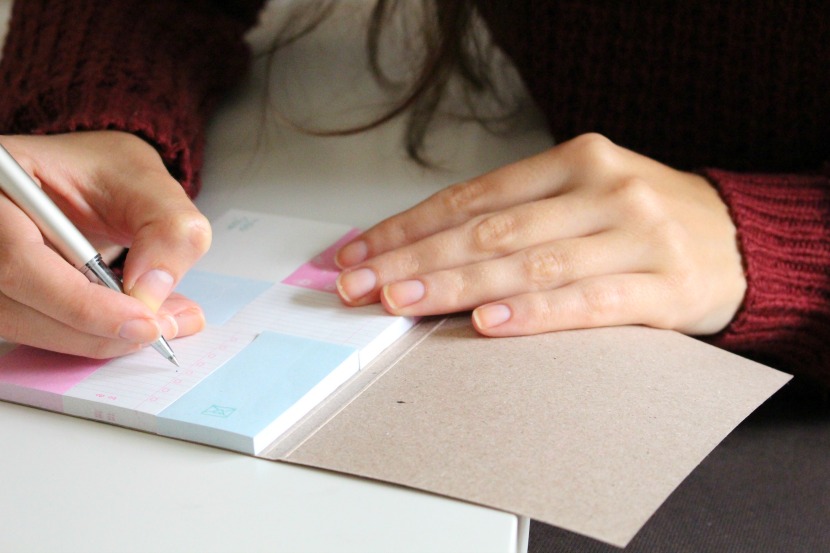 Books are the most popular "blogger product" out there, probably because they're quite easy to create, especially compared to, say, a makeup item. I would absolutely love to publish a book one day, it's been a dream of mine since I was a kid in elementary school. I have an idea for an alternate universe fantasy novel that's been lying around pretty much since that time, which I think could really turn into something nice if I spent some time on it. I've always wanted to write that book, whether I publish it or not, so that might happen one day.
I'd also love to write some non-fiction, something along the lines of "positivity for pessimists", a guide to happiness for people who are naturally inclined to see the worst in everything. I think that could be very helpful for many people and I have a thing or two to say about that topic, so this might actually happen one day as well. Best thing is, with internet around, who needs an actual publisher? 😉
Oh, and a cook book filled with easy, budget-friendly but healthy and delicious recipes! 😀
If you could create a school subject, what would it teach?
I really missed learning some basic life skills that every adult is supposed to possess, but nobody is ever taught. For example; how to file taxes, what to consider and look out for when buying or renting property, how to search & apply for a job, how mortgages work… I honestly don't understand why that's not taught in schools. These are all very complicated subjects that everyone has to deal with sooner or later, and many people struggle with once they do have to deal with them. Get on it, government!
If you could create a movie, who would star in it and what would it be about?
This is something I haven't thought about before, oh man… I think I'd make a very weird surrealist fantasy film starring Lily Cole, Helena Bonham Carter, Travis Fimmel and Charles Dance. Lots of CGI and SFX makeup and amazing costumes and a slightly "what on earth did I just watch" storyline. Haha!
If you could open a store, what would it look like and what would you sell?
This is another dream of mine: some day in the faraway future, I'd love to open a little tea house with a garden with little nooks where you can sit and enjoy a wide (very, very wide) range of premium loose leaf tea and home-made sandwiches, cakes and quiches. The interior would be feminine but laid-back, not too romantic, rather very relaxed and cozy. I'd love a fireplace and soft couches and armchairs that people can sit in. That would be perfect.
I just realised a tea house is not a store. Oops! If I really had to sell something and not serve it, I'd still go for tea. A very, very wide range of loose leaf tea, and then some tea pots, cute strainers and mugs to go along with it 🙂
If you could create a robot, what would it do?
As a child, I always wanted a make-over robot that would do my makeup, hair, and dress me, haha! Now I don't want that any more because I enjoy doing those things myself way too much, so I'd go for something else, although I can't think of anything at the moment…
If you could develop an app, what would it be?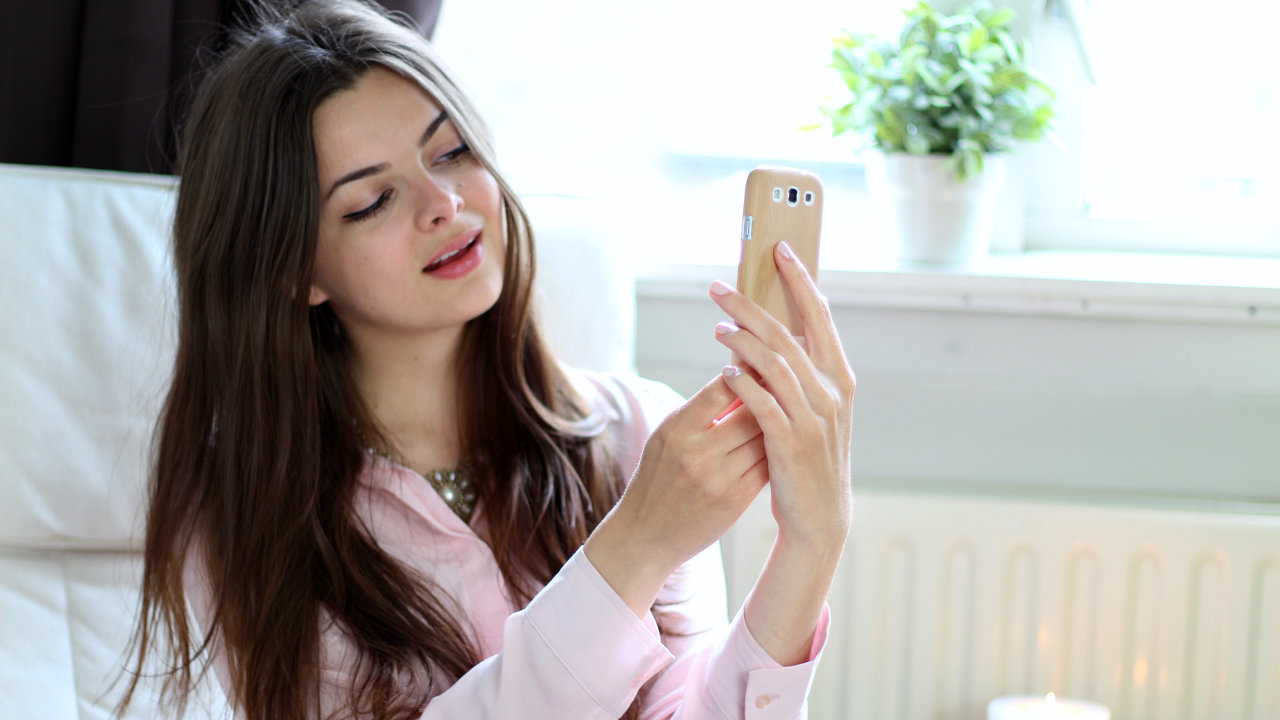 I'd create the perfect, complete, user-friendly, intuitive-interfaced digital calendar app. I like my current calendar app (I use Sunrise) but there's a couple of things I'm missing, like the option to add to-do's that don't flood your entire day-view (in a separate screen that opens when you click that day's to-do's), a wider variety of colours to choose from for the time-blocks (or colour themes!) and a cycle tracking option for my ladies. Basically I'd combine a bunch of existing app ideas into one, big, perfect calendar app, haha!
If you could breed your own animal, what would it look like and where would it live?
Ok, let's start off by saying that I wouldn't breed animals since I don't think it's a good thing to do, but just for fun, I'd breed the cutest, tiny, fluffy, big-eyed thing that moves slowly and has the personality of a dog; always happy and very affectionate. It sounds pretty creepy. Maybe it would be slightly creepy, but I like that, haha!
If you could create an ice cream flavour, what would it be?
Chocolate brownie with dark chocolate and caramel chunks, yeeees!
Or maybe virgin mojito sorbet for a more refreshing alternative, that would be very nice as well.
If you could create an emoji, what would it be?
Facepalm emoji. Definitely.
If you could create your own drink, what would it be?

Hahaha, I'm sure you all know what my answer is going to be for this one… Tea! I'd love to put together a lovely blend of white and green teas (definitely including sencha) with some subtle flower and maybe fruit flavours. Yummyyyy!
By the way, along with the books, a Loepsie tea blend is also something I'm seriously considering bringing out one day, so who knows 🙂
If you could design your dream house, what would it look like and where would it be?
The house would be just outside of Utrecht, in a place with lots of trees and grass, detached of course, with a large backyard, a veranda and a balcony. I'd love a Dutch farm-style white house with a thatched roof, with a large but cozy open-plan living room with the kitchen and dining area attached, separated by a beautiful kitchen island, and a small bathroom downstairs, three bedrooms + an office upstairs, along with a large bathroom with a bathtub. There would also be a nicely finished attic with a laundry room. That's not that much to ask for, is it? Haha!
Alright, now you know what I'd create if I ever got the chance. Who knows what the future will bring? I think this tag is a great way to get to know someone a little better in a unique way, so I really hope you enjoyed reading!