Over the years, as beauty blogs and YouTube gained popularity, I've discovered some amazing makeup artists. One of the online makeup stars I admire most is Linda Hallberg. I haven't done a single makeup-related search on Pinterest where I wouldn't get one of her pictures as a result; she's done hundreds (thousands?) of looks and every single one is brilliant.
There is only one way to improve one's own makeup skills, and that is practice. Loads of practice. I haven't really played with makeup much since I was a teen and I notice that my growth in skills has been less than it could have been in a timespan of years.
It's never too late to learn a new skill, and let's not forget that playing with makeup is just really, really great fun. So lately, after having been hugely inspired by Linda Hallberg and other online makeup artists, I've been experimenting with makeup once more. Today I wanted to share a look with you that I did a while back.
It's a little bit "more" than what I usually wear, there are some colours happening that I wouldn't necessarily combine on a daily basis, but I really like the combo and the whole point of playing with makeup is to be daring and try new things. So why not pair a dark eye look with green eyeliner and dark red lips?
I've also learned that taking a photo of a makeup look erases about 50% of its impact, so if you want to take a good photo of a look, you need to pile on so many layers of makeup that you won't be able to leave the house afterwards. This look looked a LOT heavier in real life, but hey… Another lesson learned!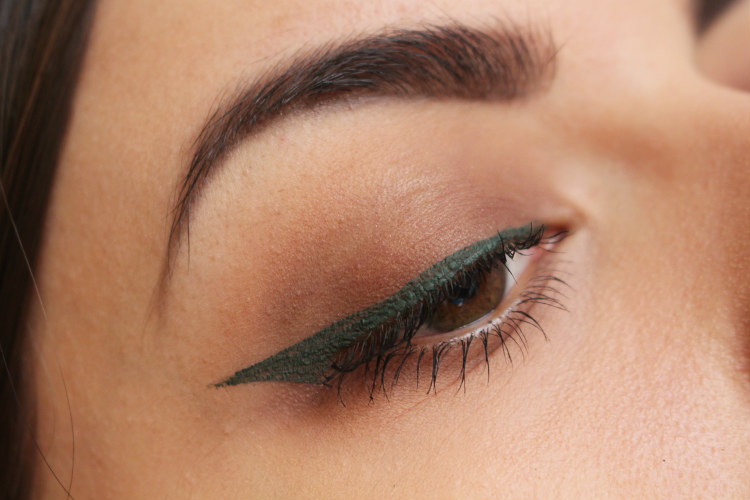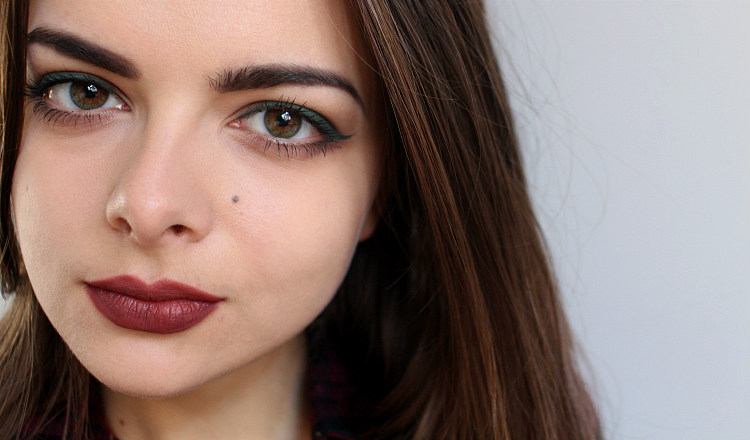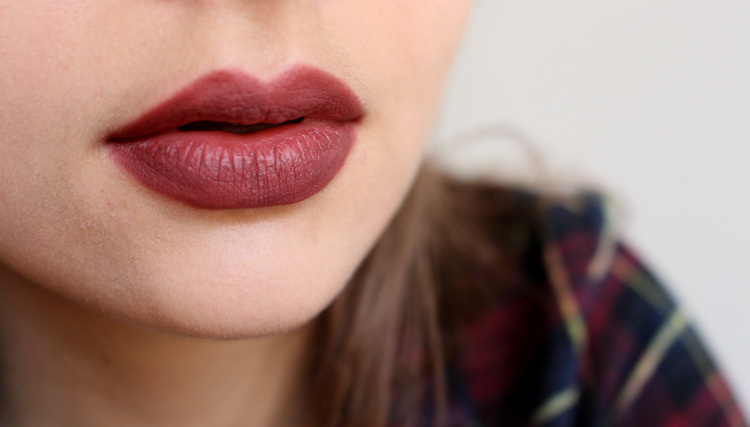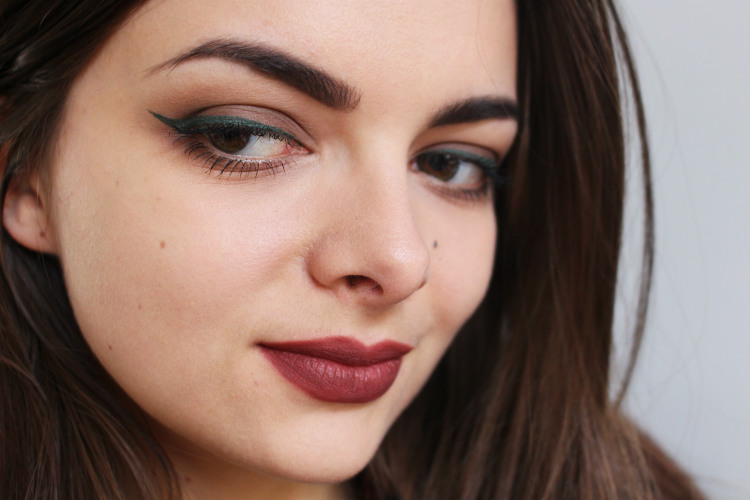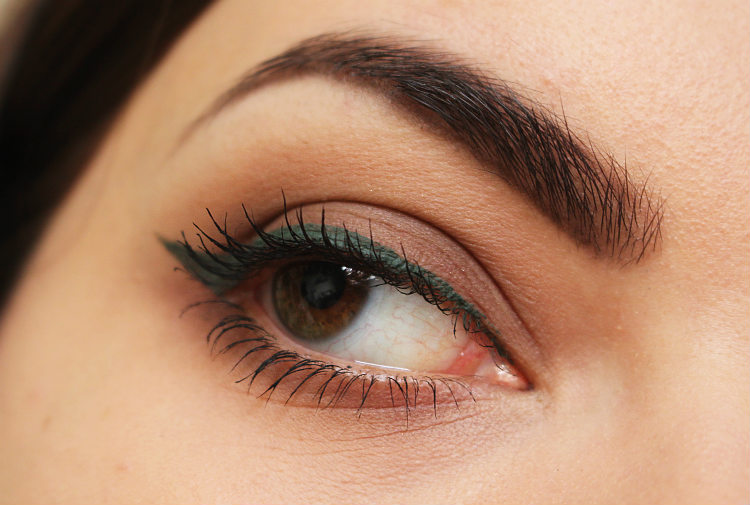 Products used
Face
Bourjois Healthy Mix Foundation no. 52
Collection Lasting Perfection Concealer no. 1 & 2
Rimmel Stay Matte Pressed Powder Translucent
Eyes
NYX The Runway Collection Caviar & Bubbles Palette
Benefit They're Real! Push-up Liner Green
Maybelline Volum' Express The Falsies Flared Mascara
Sigma Bare Palette
Lips
Make-up Studio Lipliner no.01