When I made these apple roses a while ago, I loved the concept so much that I wanted to do something else with it. Over Christmas, I had a dinner with friends where everybody prepared a course, and I got appointed the appetizer. The perfect opportunity to re-visit the roses! I decided to go with a ratatouille-like dish in a completely new form. This is made of aubergine and courgette for petals, with the pepper and tomato sauce as a base to fill the puff pastry cups.
It's delicious and looks gorgeous, so let's go ahead and get started!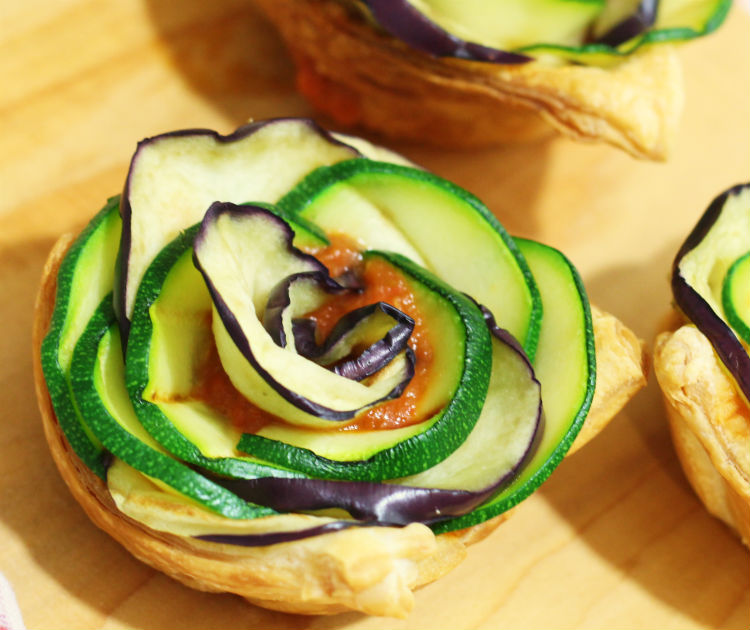 Ingredients
1 aubergine
1 courgette
2 bell peppers
1 can peeled tomatoes
1 onion
3 cloves garlic
Puff pastry
Olive oil
Salt
Pepper
Dill
Oregano
Rosemary
Thyme
Makes +- 16 roses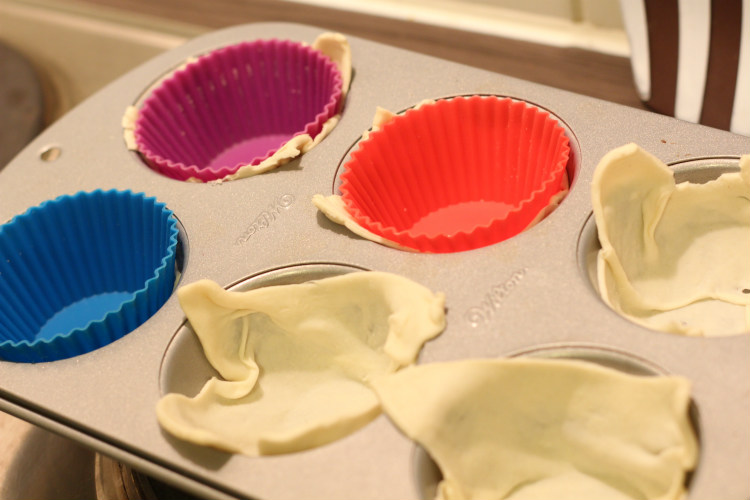 Let's start by preparing the puff pastry cups. Pre-heat the oven to 200°C, and roll out your puff pastry until it's nice and thin. Cut it into squares of a size that fits into a muffin tin easily. Grease a muffin tin with some olive oil, and place the squares of puff pastry inside. I like to place a silicone muffin cup filled with baking beans on top to stop the pastry from rising too much. When the oven is pre-heated, bake the cups for 15-20 minutes.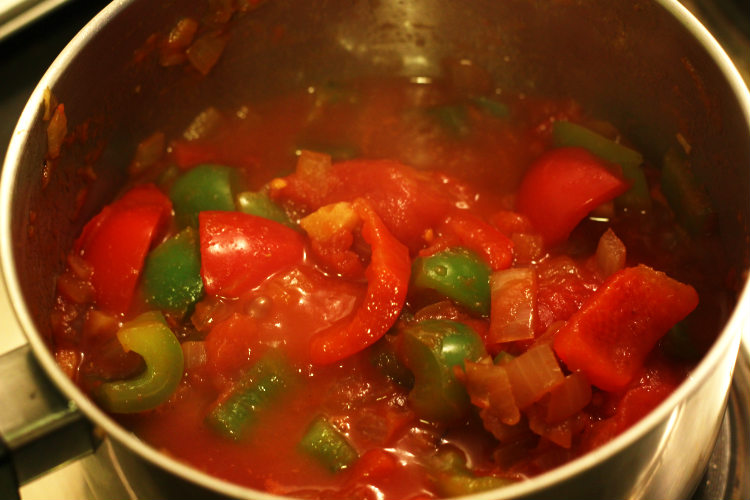 Meanwhile, prepare your sauce. Dice the onion and peppers and press the garlic. Heat up some olive oil in a pot and sauté the onion for a few minutes until it turns see-through. Add your garlic and peppers and cook for a few minutes to soften them. Then add your can of peeled tomatoes, season with salt and pepper, add dill, oregano, rosemary and thyme (or a French herb mix) to taste, cover the pot with a lid, reduce heat to low/medium and allow to simmer for about 15 minutes.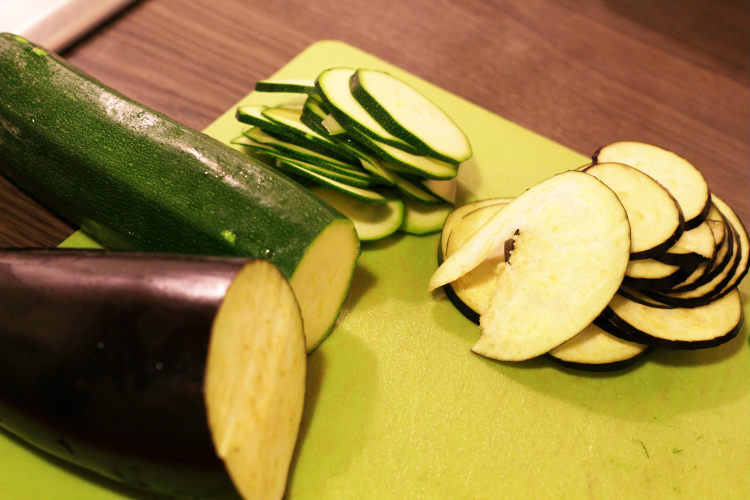 In the meantime, cut the aubergine and courgette into very thin slices, and cook them on a grill until they're done.
Take the puff pastry cups out of the oven when they're done. Blend the sauce with a handheld blender, and then all there's left to do is assemble the roses!
Start by filling each cup with 1 or 2 tablespoons of sauce. Cut the slices of aubergine and courgette in half and arrange them into the puff pastry cup to look like rose petals. I like to alternate between a slice of aubergine and a slice of courgette, and then roll one slice up to form the center of the rose.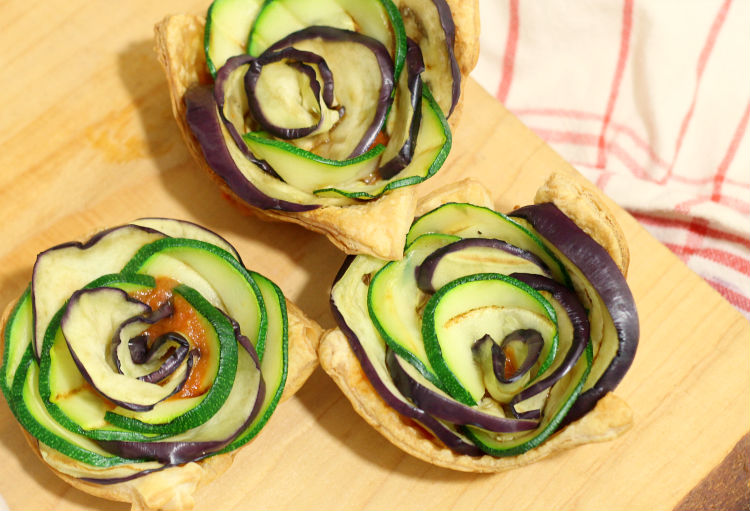 And you're done! I love this dish as an appetizer; it looks really pretty and impressive, and it tastes good as well. It's the perfect size for an appetizer, to serve at a party or to bring to a potluck. You need a lot of steps to make these, but they're all really easy so anyone can make this dish.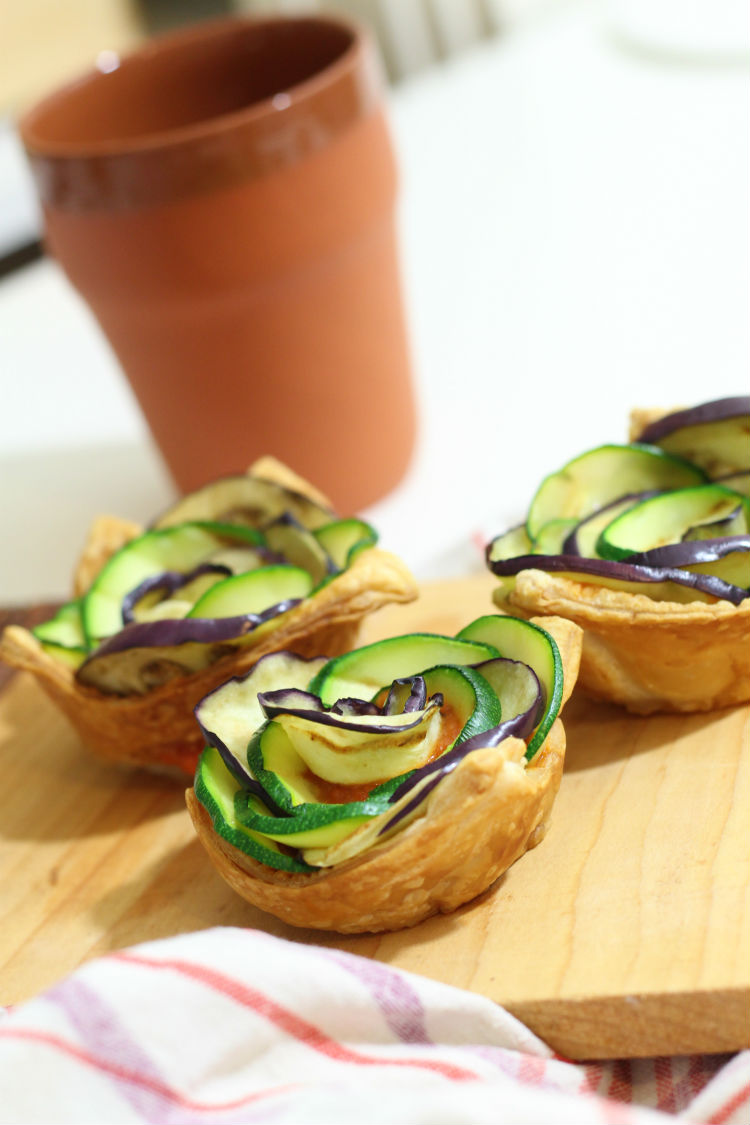 Good luck and enjoy!