I love making my own food, and I love making it quick, delicious and healthy. One thing that I often tend to buy even though it would be pretty simple to make, is spreads and dips. I've been super lazy lately and have even been buying pre-made hummus, even though that's something I used to always make myself. I've been determined to give myself a little nudge (or a big one) though, and start making my own spreads and dips again. They are great to have on bread at lunch, or to dip veggies or crackers in for a healthy snack. So I got on it, and made this absolutely delicious beetroot spread. My mom had bought something similar for Easter and I thought it would be pretty simple to recreate, which it was, and I have to say I think my version tastes even better, haha! So I present to you: delicious feta and beetroot spread!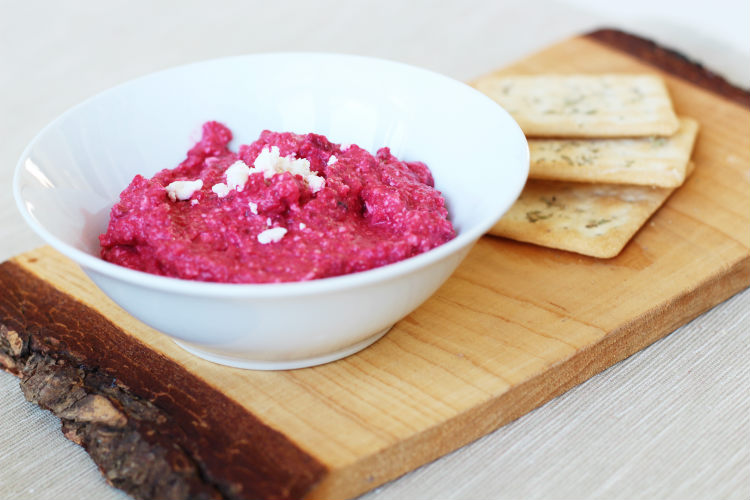 Ingredients
1 cup pickeld beetroot
1/2 cup crumbled feta
1 tsp lemon juice
2 pinches thyme
pepper
Put all ingredients together in a blender and blend until smooth. Eat beetroot spread. Feel ultimate satisfaction.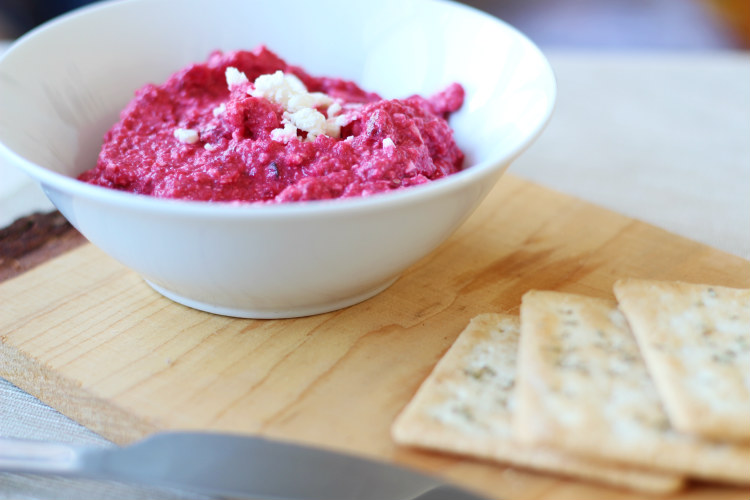 Now if that's not a simple recipe I don't know what is, haha! It's definitely worth sharing though because my my, is this delicious. I was planning on having this all throughout the week but it only ended up lasting me one day. I just couldn't keep my hands off it! The sweetness of the beetroot with the salty cheese and acidic lemon is just perfect. Thyme is definitely the secret magic ingredient here though, it pulls the whole thing together and gives it this delicious special flavour.
Definitely give this a go if you love beetroot!