Google HQ & Prom | Loepsie's Life
A big, warm hello to you on this lovely Monday! I had a really fun and busy week last week, let's have a look!
Saturday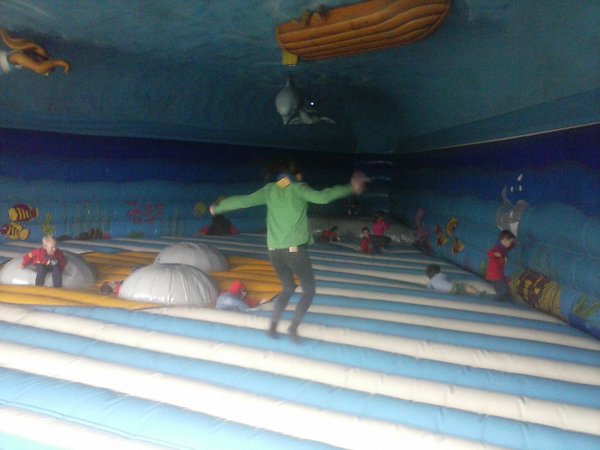 We'd been wanting to take the kids on an outing for a while, and this day we finally made it happen. We took them to the Linnaeushof, the biggest outdoor playground in Europe with an endless amount of things to do and equipment to play on. Look at this giant bouncy house! I had a blast here, we were debating afterwards who had the most fun, the kids or the leaders, and we honestly couldn't decide, haha!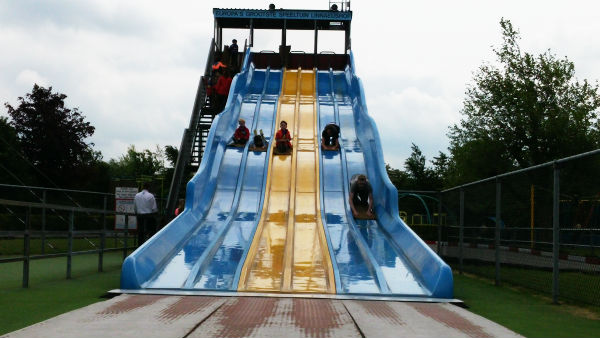 There weren't many people there so we didn't have to wait anywhere which was great.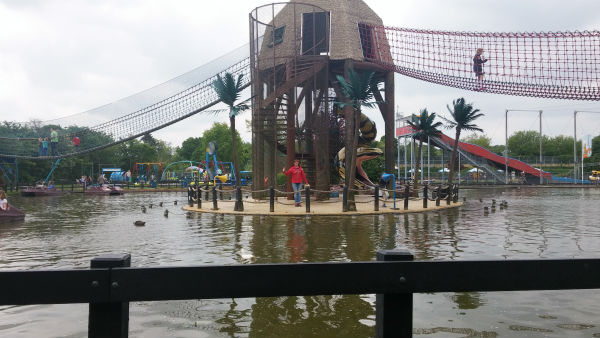 The weather was perfect, nice and warm but not too sunny so none of the kids got sunburnt or overheated. It was a great trip, everybody had fun, and nearly all kids fell asleep in the cars on the journey back. A very successful outing!
I went over to Robbert's house afterwards, where I spent the rest of the weekend.
Monday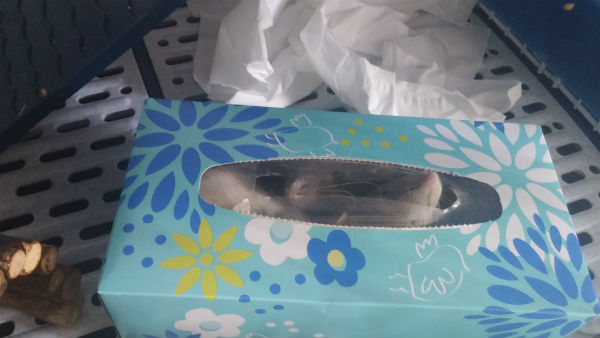 On Monday morning I cleaned the rattie cage and gave them a fresh tissue box to play with. I left the room and when I came back I couldn't find the ratties, I was scared I might have left the door open and they'd escaped or something, but then I found them both squeezed inside the tissue box, haha!
My brother's senior prom was coming up soon, so we went into town to get him a nice suit. He looks so smart! We ended up spending most of the day shopping and I got some little things for myself as well.
Tuesday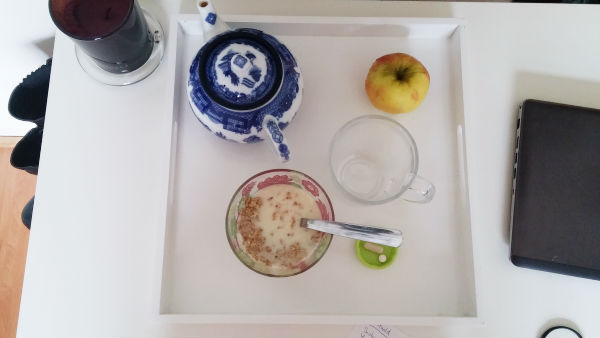 Morning! Having breakfast back at home in Utrecht!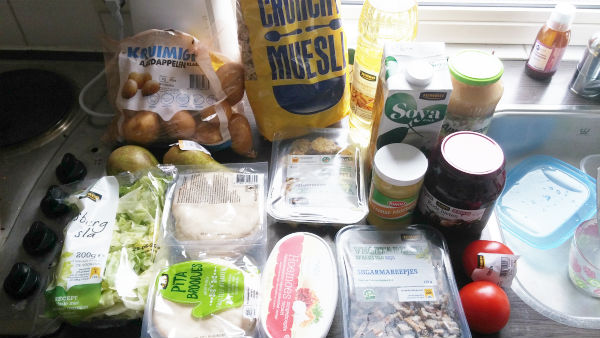 Grocery haul! I got lettuce, potatoes, pears, pita bread, muesli, falafel, hummus, veggie shoarma, mustard, soy milk, sunflower seed oil, apple sauce, pickled beetroot and tomatoes.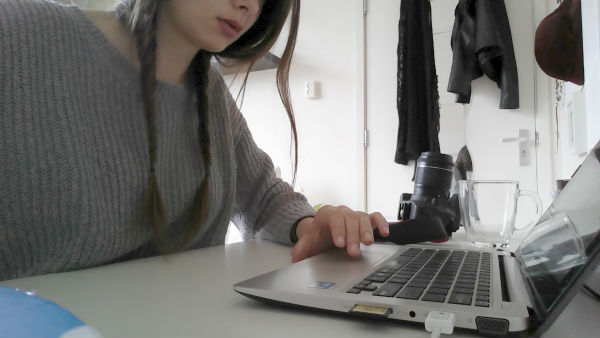 And back to work! The "Wie is de Mol" weekend took a toll on my work and I'm trying to catch up on everything and maybe work ahead again a little bit. I'm leaving for Dublin soon so the pressure is on!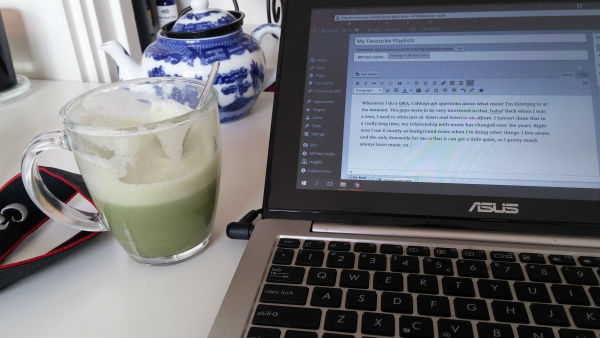 It's going really well and I'm able to get a lot of work done. With a cup of matcha latte for mental support and extra energy, haha!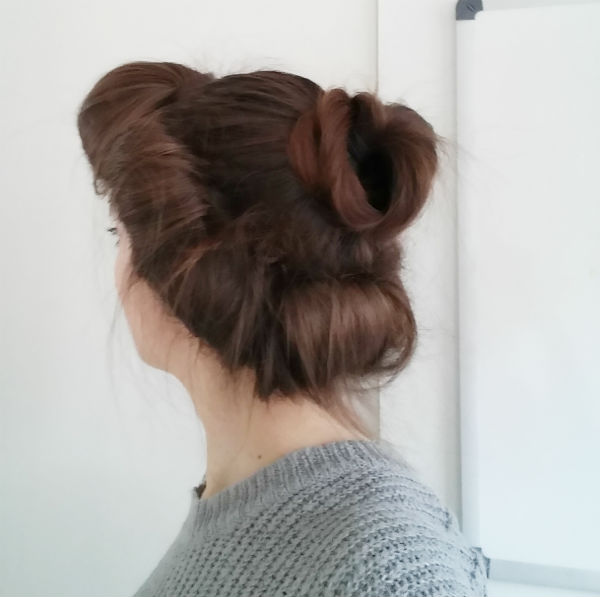 I filmed the Gibson Girl hair tutorial, and edited and uploaded it right away.
Wednesday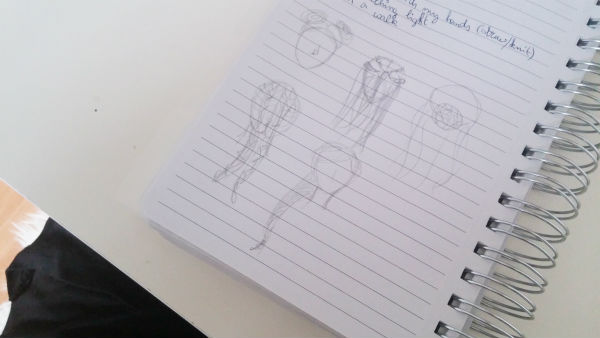 Another day of work! I filmed a hair tutorial for my Dutch channel and took photos for a hair inspiration post which is going up tomorrow. I like to sketch out what I'm going to do when I'm filming a bunch of hairstyles at once so I don't forget anything.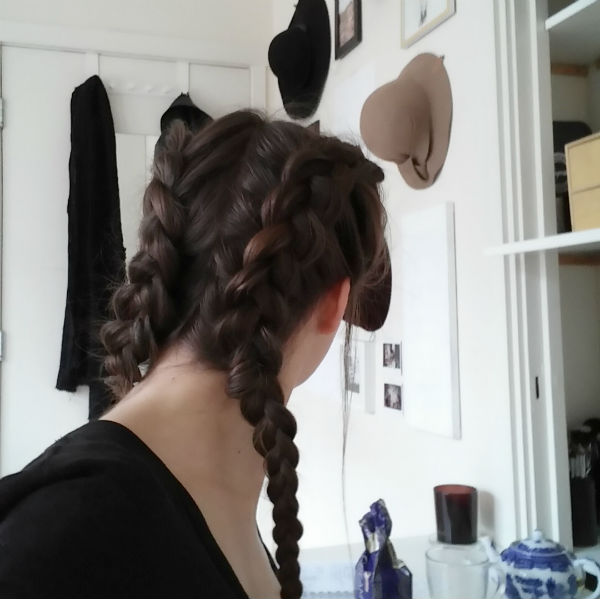 Done! Once again, edited and uploaded it right away.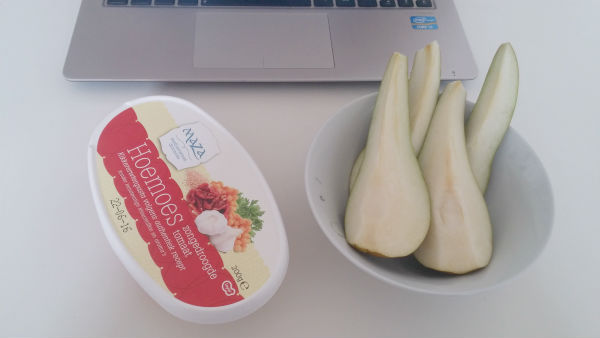 Time for a snack! Pear and hummus with crackers.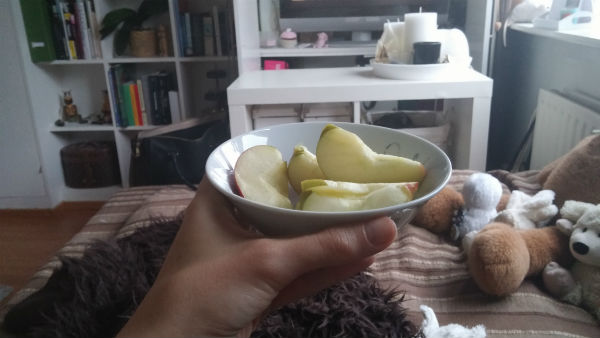 I spent the rest of the day behind my laptop and was thoroughly exhausted in the evening, so I laid down to watch some TV with a snack.
Thursday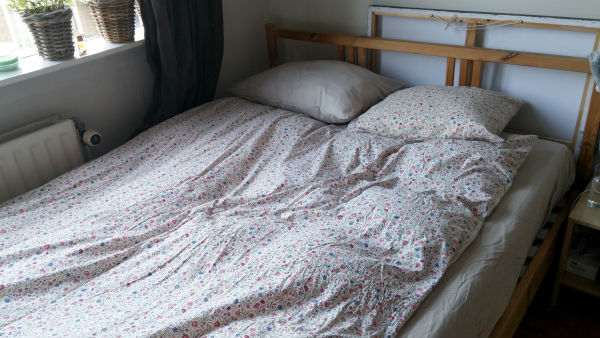 Nothing like a fresh set of sheets <3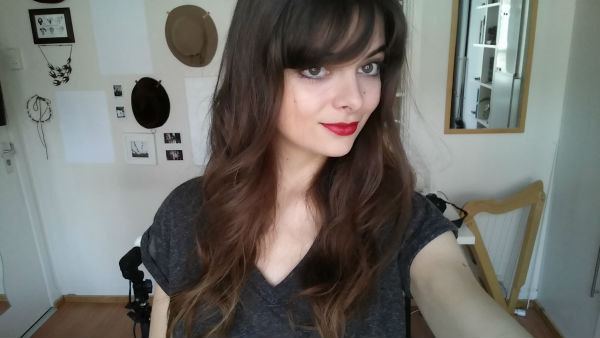 I filmed the Stevie Nicks Beauty Beacons video, and it made me miss having bangs. If they weren't so restricting on the historical hairstyle front I'd seriously consider getting bangs again!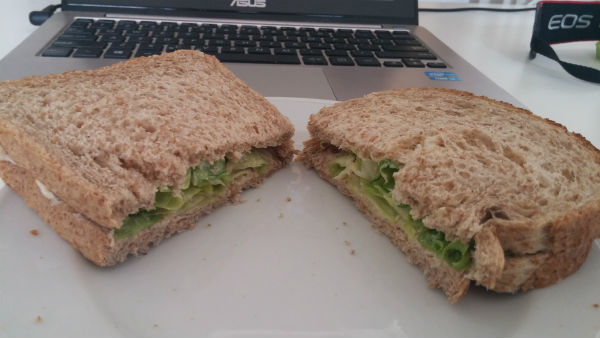 The daily Dutch bread lunch.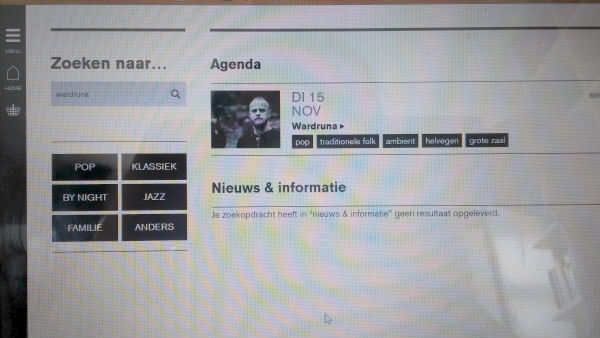 One of my friends sent me a message saying Wardruna was coming to Utrecht and the show was selling out fast, so I went ahead and ordered some tickets right away. There were only a couple left when I was ordering, they sold out so quickly! I'm super excited I'm going in November!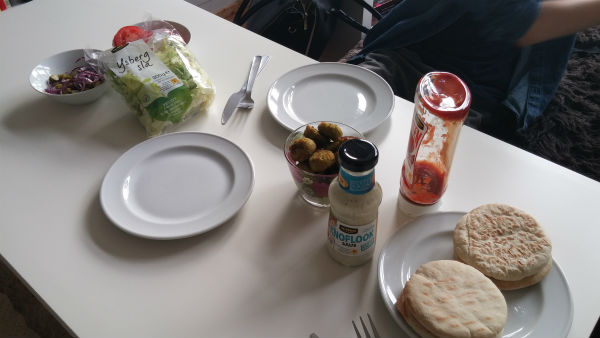 Robbert came and we had falafel for dinner. I LOVE this!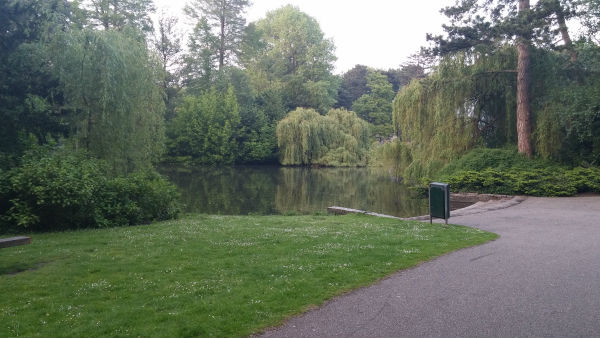 Afterwards we watched Game of Thrones and then we had to go on a little walk because I was so upset, haha! And also the weather was really nice and I'd been cooped up for too long. So to the park we went!
Friday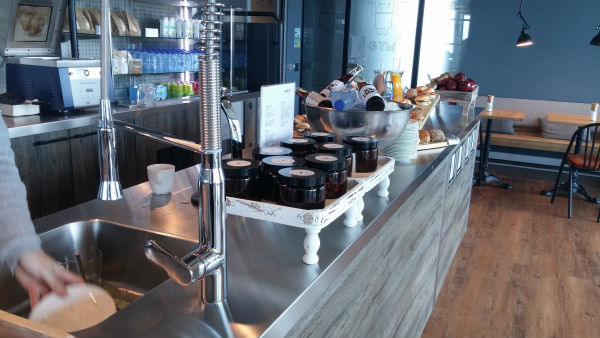 On Friday I got invited to Google headquarters in Amsterdam for a content creation workshop. We started with a lunch and then got to work!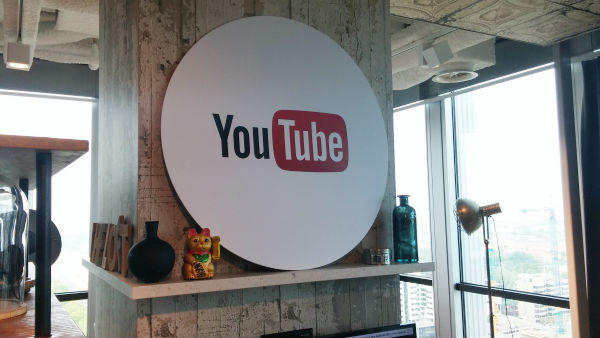 The workshop was held in the new YouTube loft.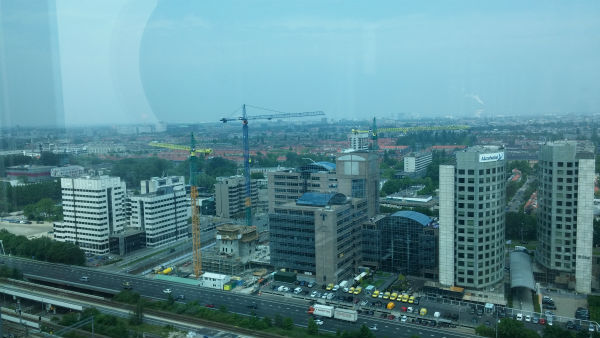 The view from the building is amazing. You can see all of Amsterdam from here!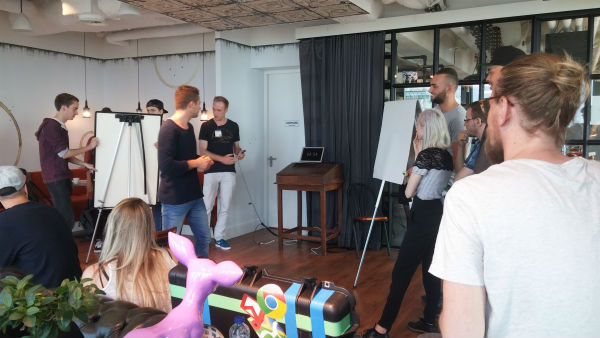 The workshop was very inspiring, it was really nice to get to brainstorm with a bunch of fellow YouTubers.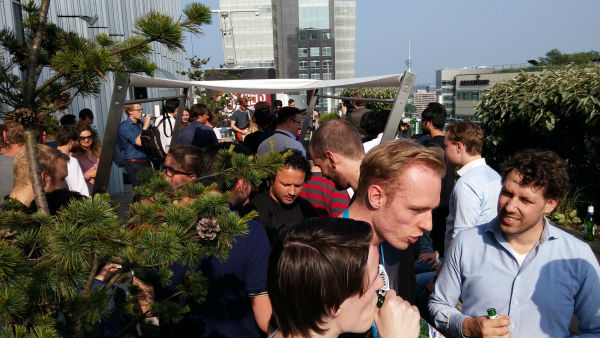 Afterwards we had some drinks on the terrace. There was music and snacks and it was really nice!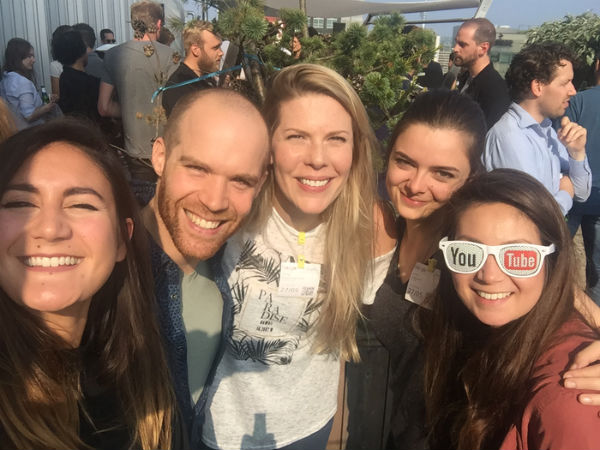 Photo by Tara
Here I am with Tara and Larissa of Kittehscupcakes, and Erik and Eline of House of Halo.
In the evening it was time for my brother's senior prom! It's tradition over here to arrive in a remarkable ride. I went to mine in a white limousine and my brother went in this absolute dream car, a gorgeous matte black Audi R8.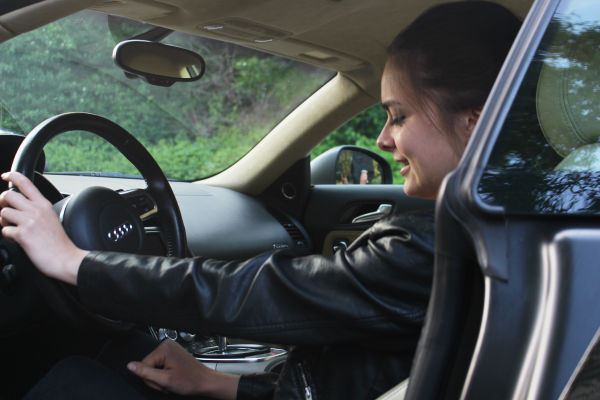 I got to sit inside and my, is this thing impressive!
But my brother actually got to drive it. Doesn't he look like James Bond in this car? Haha!
We were there when he arrived and it was so funny to see everybody's reaction to the car! People were majorly impressed 🙂
And that was the end of my week! Have a great one this week guys, see you soon!