Back In My Utrecht Studio | Loepsie's Life
Good afternoon you lovely lot! Or morning, evening, depending on where you're joining from. Speaking of, I'd love to know where you're all from! Please leave a comment letting me know 😀 Anyways, let's talk about last week. We still had lovely sunny weather over here so I spent a lot of time outside, which was a wonderful contrast to all the desk time. I have a bunch of photos for you again this week, so let's take a look at what I've been up to.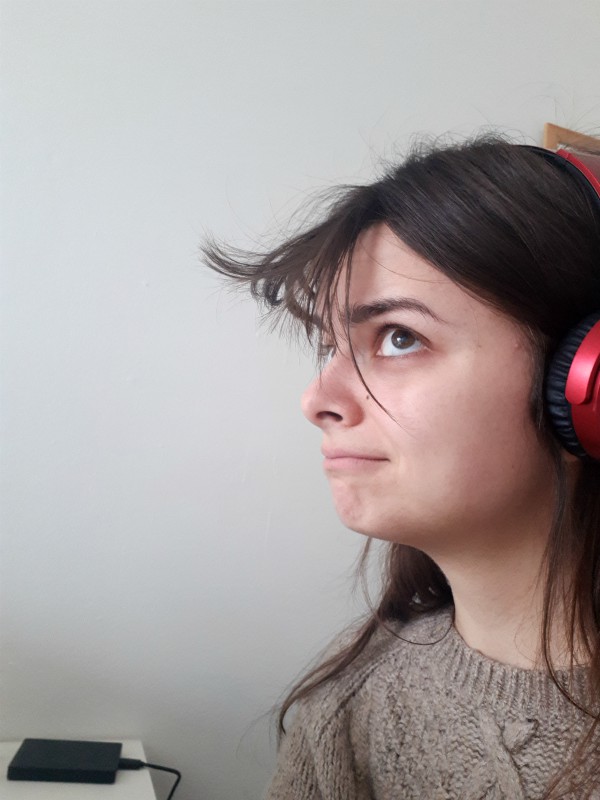 #wokeuplikethis. Oh, the daily struggle of having bangs, haha! I ended up completely wetting them down and letting them dry the way they're supposed to sit.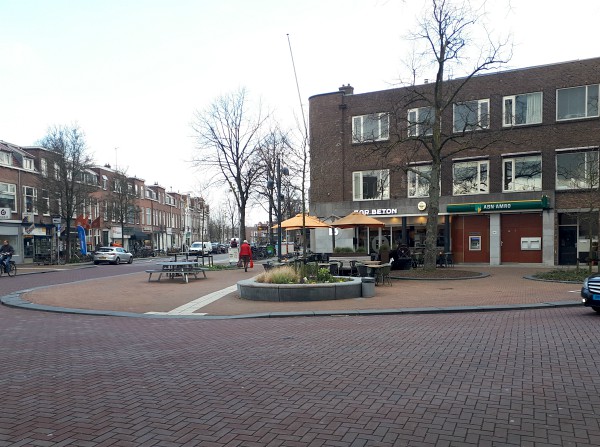 I received a message from the new tennant of my old studio in Utrecht last week, letting me know a package had been delivered there for me. On Monday I went over to pick it up, and my oh my. What an emotional journey. It's been three months now that I've been living in Amsterdam, and I still miss Utrecht so much it's painful. Going over there I was super nervous, fearing that I would break down in the middle of the street and just start crying or something. Luckily none of that happened, in fact it was really nice to be back there. It felt very familiar and amazing and happy and confusing and painful at the same time. I imagine that's kind of what sleeping with an ex must feel like, hahaha! The new tennant invited me inside and it was really strange to see the house decorated differently. I left some of my appliances for her so a lot still looked the same too. The neighbour finally moved in too (if you remember, he was renovating his place in the weeks leading up to my move) so there's two people using the bathroom again, haha! I got so lucky I had the whole floor to myself for months before moving out. I have to admit I got used to the luxury and would've struggled a bit had the neighbour moved in sooner 🙂
I'm super grateful that I get to live with Robbert and the ratties in our lovely little apartment near my family and friends, but I still haven't been able to shake the feeling that I just don't belong here. Being back in eastern Utrecht now felt so right, and at the moment I'm pretty certain I'd very much like to move back there as soon as the opportunity arises. I'm finding more and more things I enjoy about living in Amsterdam so I'm sure I'll be fine while we're here, but when we start looking for a more permanent place to settle (a little larger and cheaper would be nice, thank you) Utrecht will be the first place I look to.
This was the view from my window for four years and even just looking at it now is giving me all the feels. In case you're interesed and missed it: I filmed a tour of this neighbourhood in one of my moving vlogs back in November.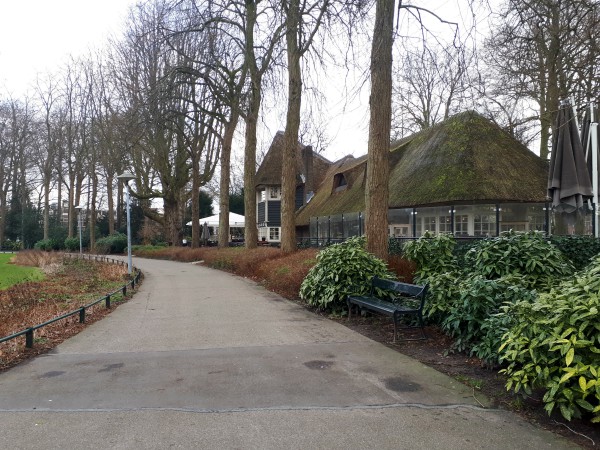 I decided to be a giant emotional cheeseball and visit some of my favourite places, while I was back in my old neighbourhood. I seriously wanted to walk three circles through the park (which still very much feels like "my" park), but considering I had to catch the four o'clock train I settled for just one.
It felt like I'd never even left. The only thing that changed here is they apparently replaced the hedge with fresh shrubs, haha 🙂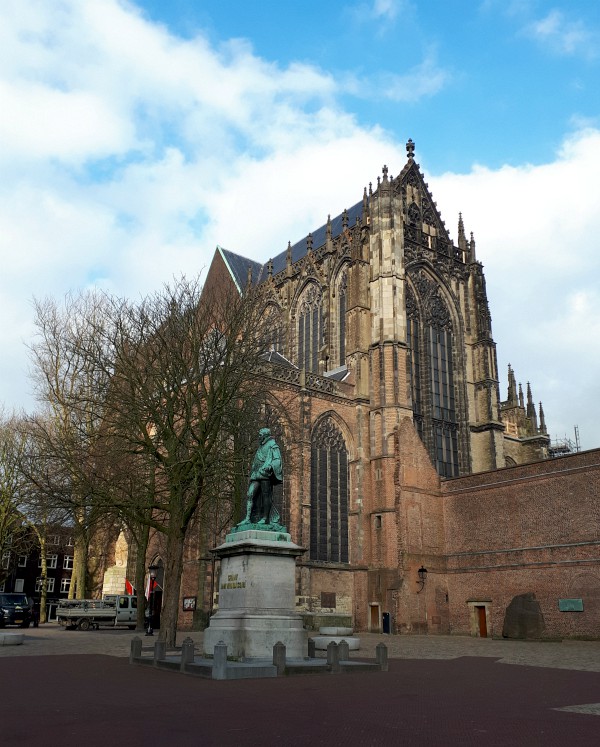 I took my favourite route to central Utrecht via the Nieuwegracht, the street I fell in love with the day I moved to Utrecht. It took me to the Dom square and I took a little moment to admire the cathedral for the millionth time. It deserves it, don't you think?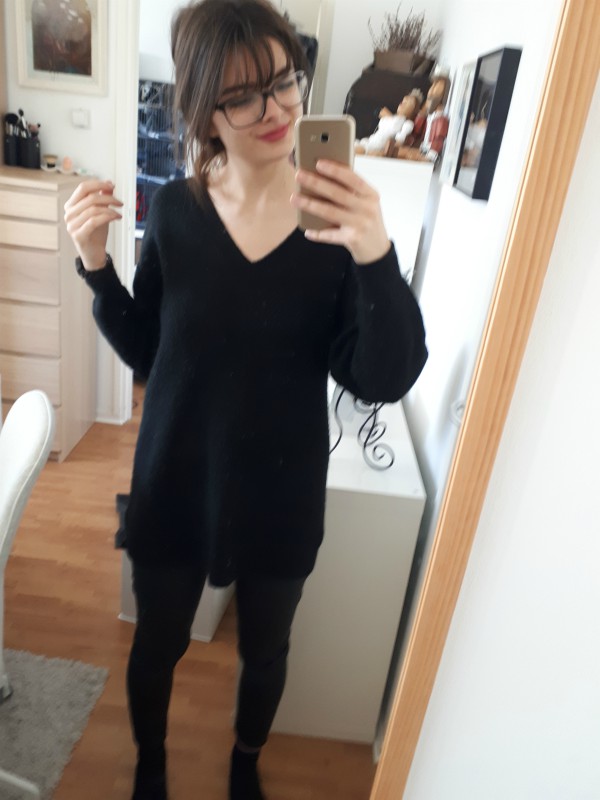 My OOTD on Tuesday. I've been living in oversized sweaters pretty much all winter, and I love it.
Around New Year's I got myself this mini desk planner from HEMA, in an attempt to bring some structure back into my life. I have to admit I struggle with planning the right amount of work for myself per day, as I tend to underestimate how long things take me. I'm getting better at it though and it is really nice to be able to see all tasks of the week at a glance, and actually write everything down by hand. I also use this to plan out my meals for the week and that has probably been the most useful thing about it all, haha!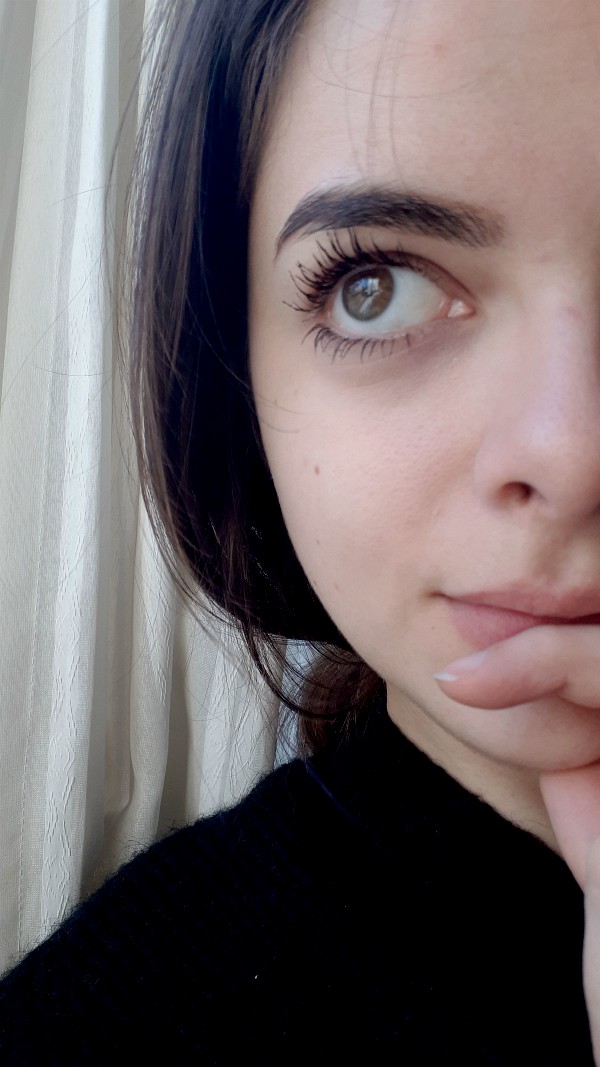 The package I picked up in Utrecht contained the new Benefit Bad Gal Bang! mascara, which you can see in use here. It's quite intense so I think I'm going to have to learn how to work with it for a bit, but it does definitely provide a lot of volume.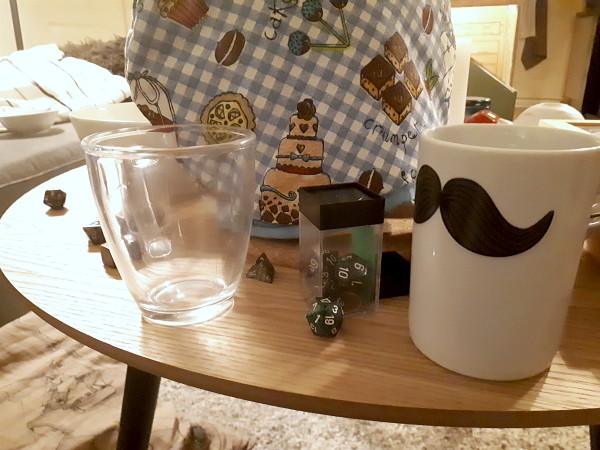 D&D at night!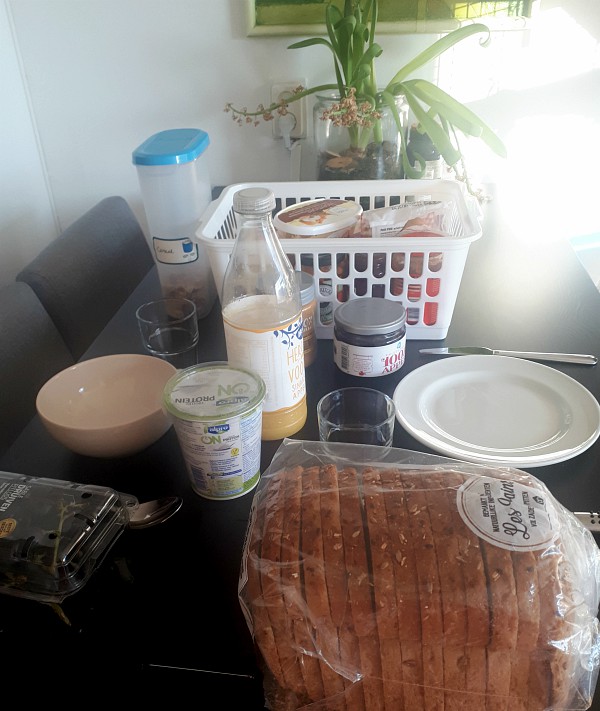 The next morning Robbert and I had breakfast together before he headed out to work, and I sat down behind my desk.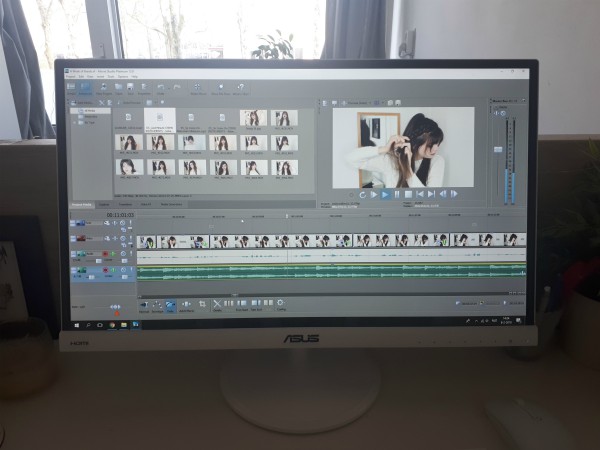 Editing the week of braids video!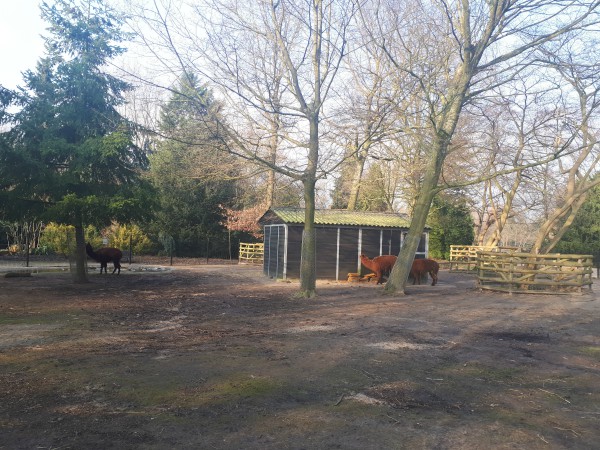 The sun was shining so as soon as I hit "render" on the video, I put on an extra set of clothes and headed out to the park. There are some alpacas and wallabies living in our park, and I always feel bad for them. The pens are way too small in my opinion, and especially the wallabies have nothing in there at all to entertain them so they just stand around all day, looking at the passers-by. I might actually send an email to the park management about it soon, when my PMS kicks in again and I get annoyed, haha 🙂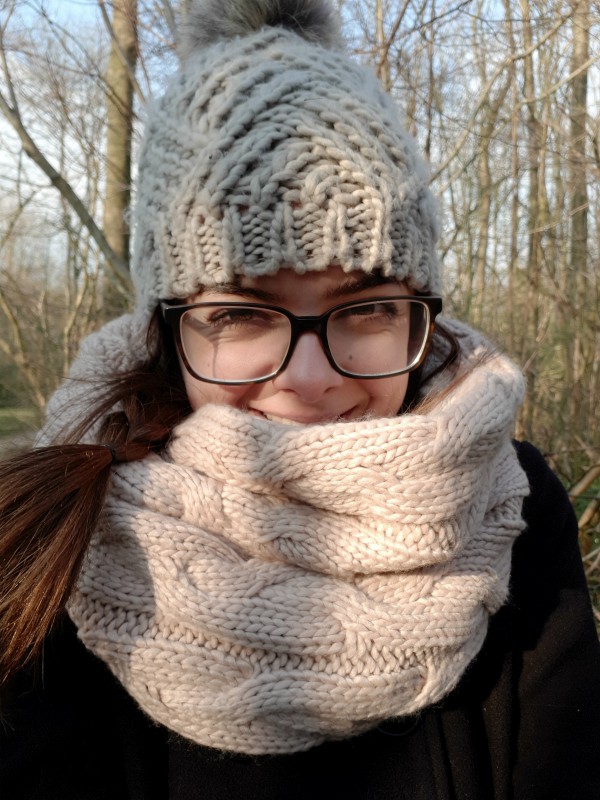 The sunshine does mean it's extra cold out (hence the two layers of clothing), but I don't mind one bit. Sunshine and cold is much better than still cold but slightly warmer gloomy overcast weather.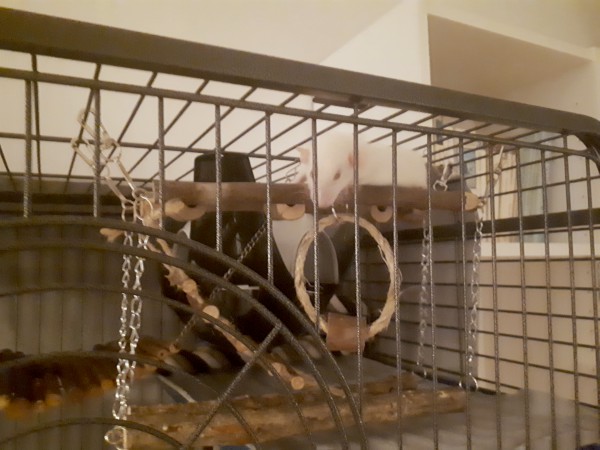 Robbert and I were just talking about how we'd never seen one of the rats climb on top of this wooden ladder thingy this morning, and behold… Pádraig is up there 🙂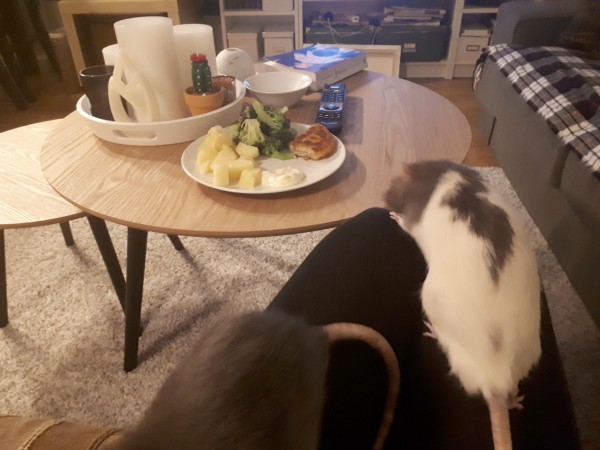 Robbert had a farewell party for a colleague at work, so I had dinner in front of the TV with just the ratties.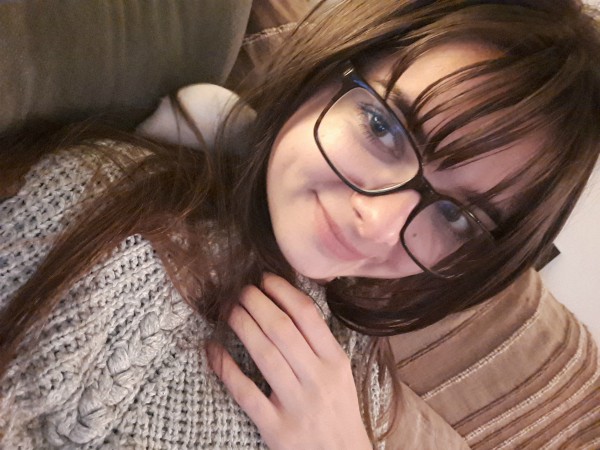 Cuddles all evening!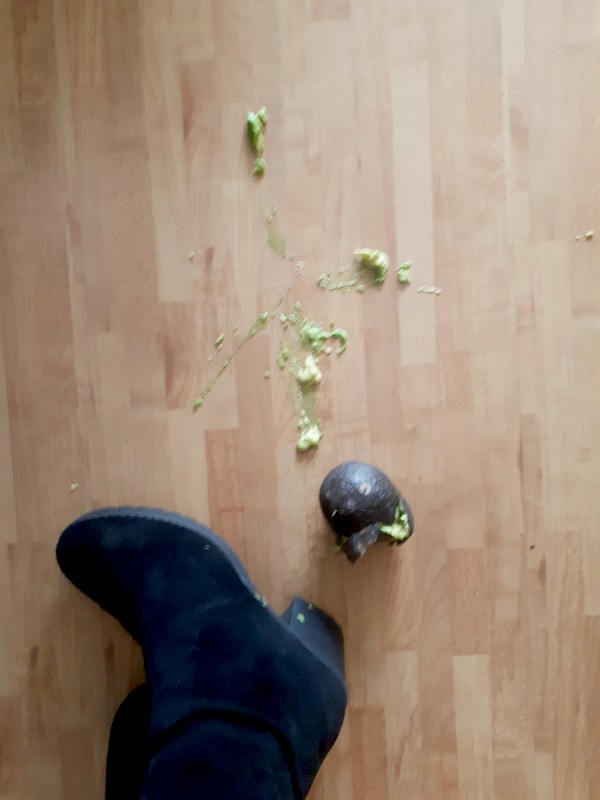 I discovered a super ripe avocado in the fruit bowl, and as I was moving it to the fridge I dropped it and it exploded. Hmpf. Ah well, if it was ripe enough to explode it probably wasn't that tasty anymore anyway 🙂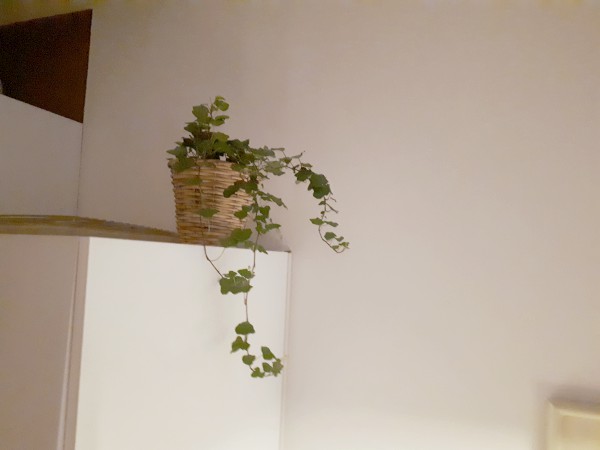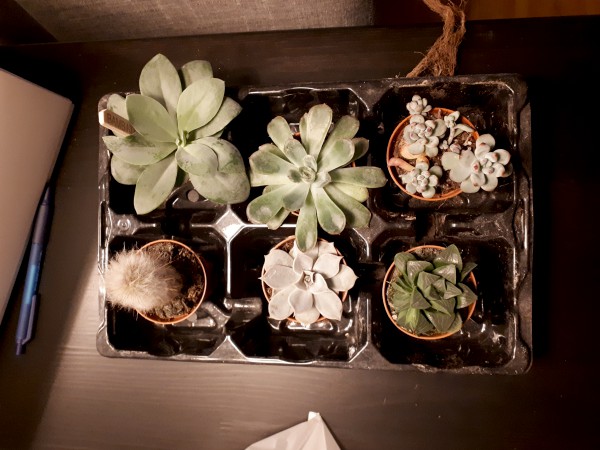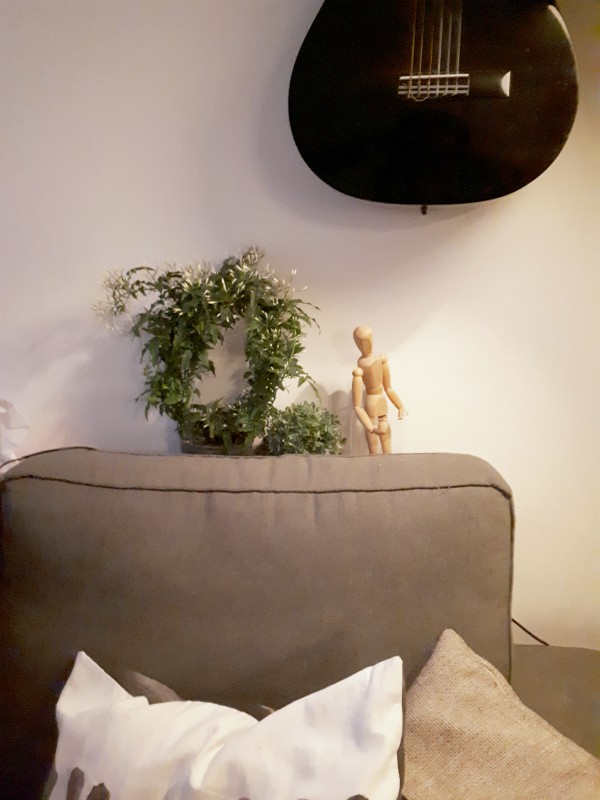 My mom took me to the garden center and we bought a bunch of plants. When I made my interior moodboards for this place I had lots of plants in there, but that urban jungle vibe wasn't really happening in the actual house yet. So I wanted to go out and get more! I'll definitely go for a second round when we start to decorate the balcony in spring, but for now I'm happy with these additions.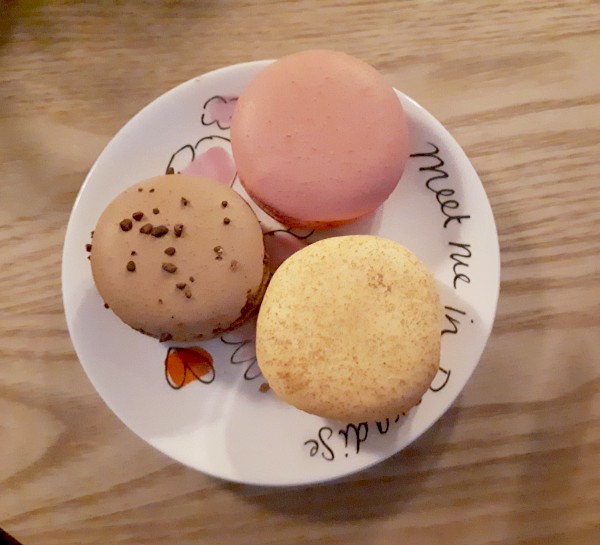 My friend came over on Friday and she brought these amazing macarons. Seriously the best ones we've ever had, and that includes Ladurée in Paris. Speaking of which, we met up this afternoon to try and plan a little trip there sometime in spring. We weren't succesful yet as we couldn't find a good deal on the train to Paris, but we're going to try again soon and hope for better luck then. We definitely still want to go! It's a little tradition of ours that we go on a mini trip somewhere every year around our birthdays, as a kind of present to each other.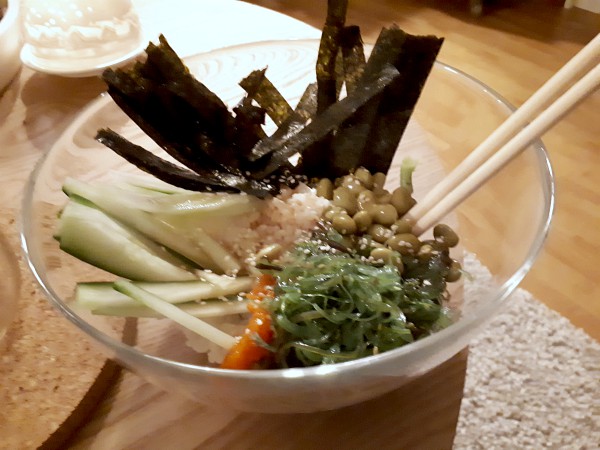 We had sushi bowls for dinner, and I couldn't for the life of me get a better picture. You can come over HERE for the recipe and much more aesthetically pleasing bowl, haha!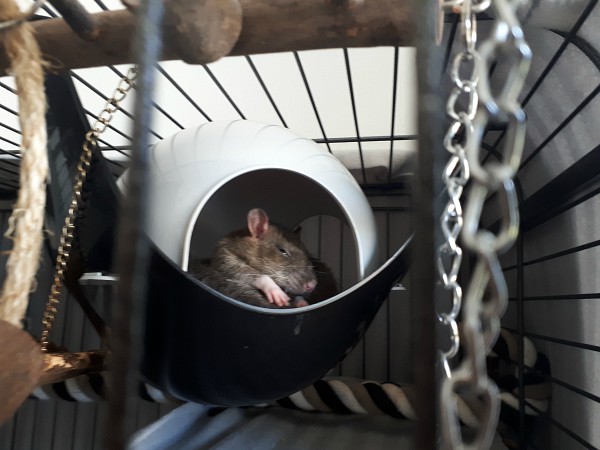 Sputnik cuddles with Diarmuid and Llewelyn <3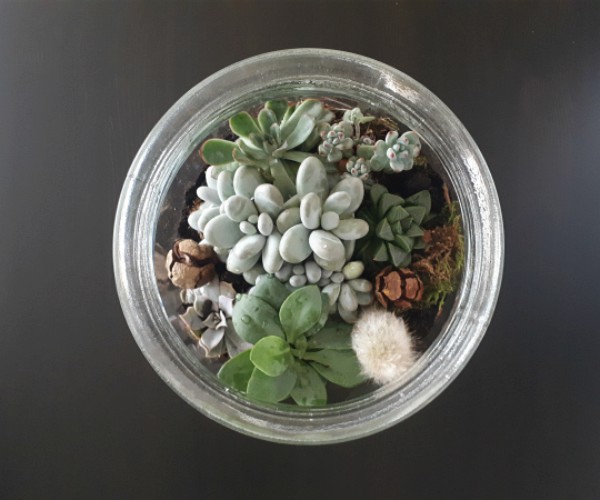 On Saturday I re-potted the hyacinths that were in this jar, and used it to house my little succulent arrangement. It's the first time I've ever done something like this so I hope I've done it well and all the plants survive! I do love the way this looks.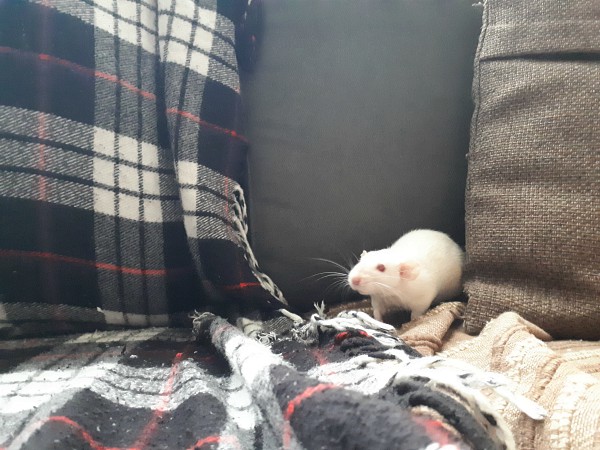 Saturday afternoon I noticed Pádraig has what looks like a double chin. I got really worried, this little guy has been sneezing from the day he came home with me and I remembered something about swollen throat glands in rats with lung infections. He's still his happy, curious, hyperactive self though and is eating and drinking as normal, so I decided to consult the rattery owner first rather than take him to the vet right away. Vets over here generally don't know much about rats and tend to jump to drastic measures too quickly, which can do more harm than good in many cases. Pádraig is still very young so I'd rather not put him on antibiotics or other heavy meds unless it's necessary. I sent a picture over to the rattery owner and she thinks it's a beginning abcess in the throat, from inflamed glands. I also did some research online and found some info about just simply swollen throat glands that disappeared after a few days, so I'm still hoping it might come down and we won't have to wait for an abcess to pop. I also found that this is indeed a common place for rats with respiratory problems to develop abcesses. In any case I'm keeping a close eye on this guy and feeding him extra fruit for vitamins. The rats are also currently drinking thyme and sage tea instead of water, and I'm going to start giving this guy echinacea soon to boost his immunity. So far he doesn't seemed bothered at all by whatever it is. Fingers crossed!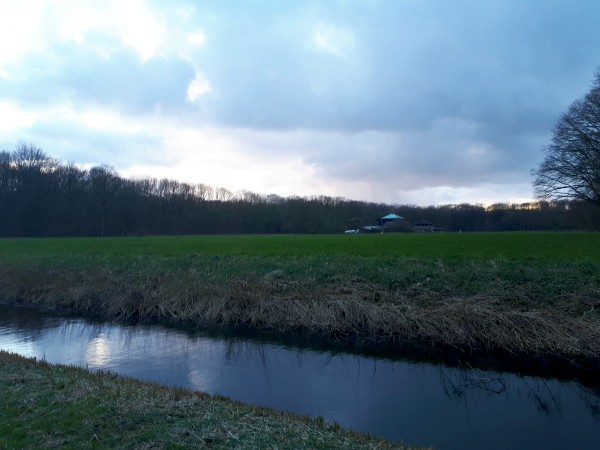 The next day Robbert had arranged to meet a friend to plan out a hike for a regional scouting competition that's coming up soon, and I decided to go and join them. I was still feeling pretty nervous about Pádraig so I knew I'd just spend my day staring at the cage otherwise, which would do no good as he's still behaving totally normally. We went out at 12.40 and only got home by nightfall, so it was a pretty intense walk! We did stop for a hot chocolate on the way though, as it was still super cold 🙂
And that was the end of my week! I hope you're all doing great guys, talk to you soon.