Storm Alert | Loepsie's Life
Greetings to you on this lovely Monday! Or well, semi-lovely. It's officially summer now but you wouldn't be able to tell from looking out the window here, haha! This past week was a very normal one for me, I worked from home and saw some of my friends. Let's take a look!
Saturday
It was raining this morning so at scouting we decided to stay in with the kids and play indoors. We made an obstacle course for them which kept them busy for quite a while, haha! This was my second-to-last day at the scouting, I've decided to stop being a leader after summer break so it'll be time to say goodbye soon.
After scouting I went to Robbert's place, where I edited an entire episode of Wie Is De Mol. This one is over 30 minutes long so it was quite a monster edit to do, but it felt good to get it done in just one weekend. I stayed at Robbert's until Sunday, when I went back home to my parents'.
Monday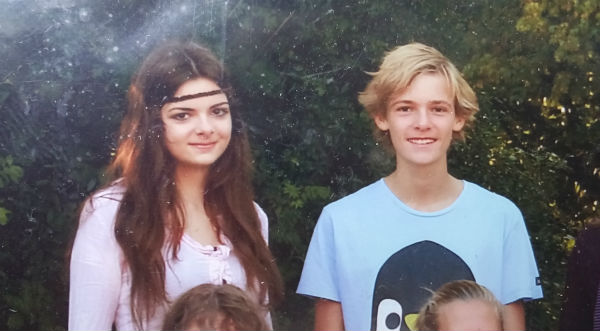 On Monday I wanted to continue cleaning my childhood room. I've been at it for a couple of months now, slowly going through everything and getting rid of stuff I no longer want to hold on to. It takes a long time because every time I run into memories and they slow me down, haha! For example, I found this old class photo of Robbert and me. Aww.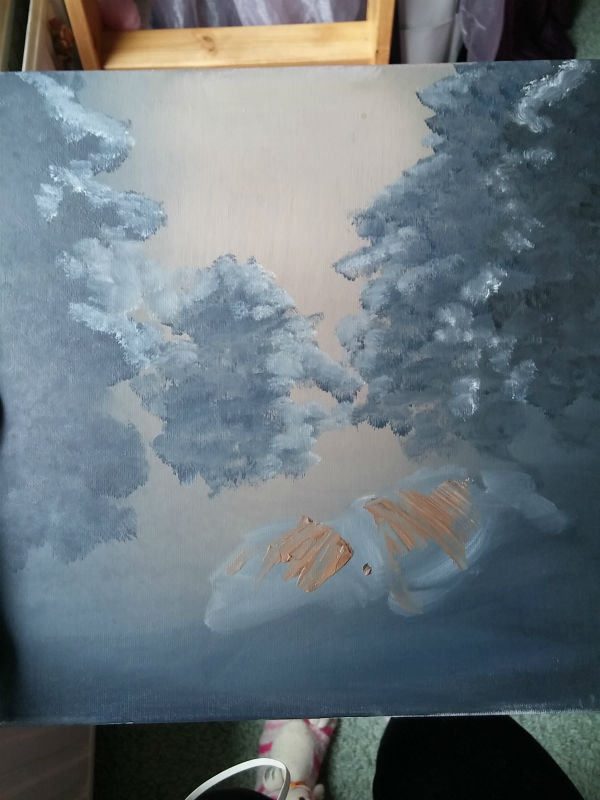 I also found this old, unfinished painting I have absolutely no memory of, haha! No idea what this was supposed to be, but it did remind me that I need to start making more time for painting and drawing. It used to be my biggest hobby for the longest time and now I never do it anymore, such a shame!
Tuesday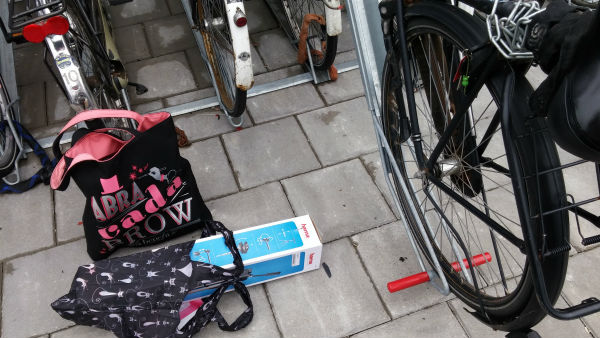 On Tuesday morning I remembered that my tripod had broken last week, so I headed into town to get a new one right away. I found a good, sturdy and affordable one at Media Markt, did the groceries while I was at the mall, and headed back home.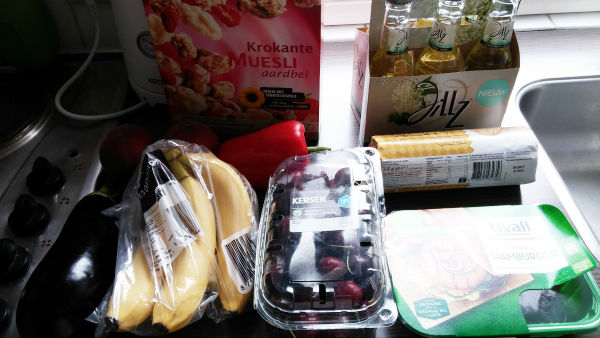 I got aubergine, peaches, bananas, bell pepper, muesli, cherries, elder-flower & mint flavoured apple cider, oat cookies and veggie burgers.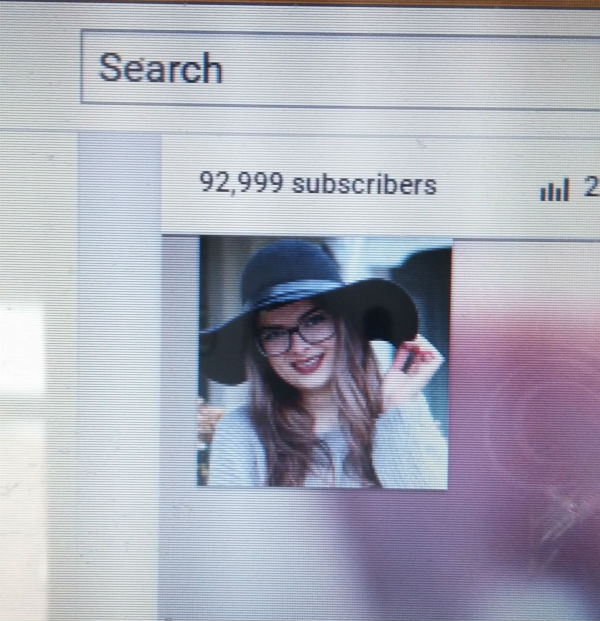 My subscriber count has been going up so fast lately! I'm super excited to almost be hitting 100k, I'm going to have to do something special when that happens. Don't know what I'd like to do yet though, any suggestions?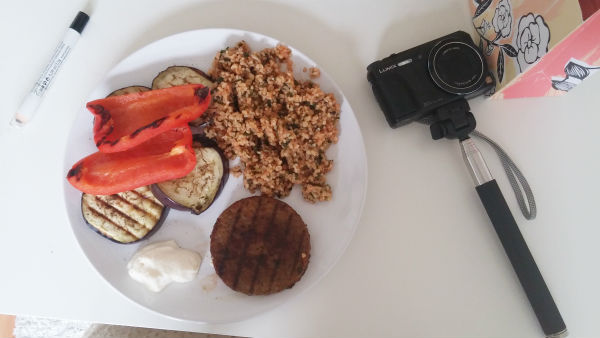 I vlogged all of this day, and usually when I do that I forget to take pictures, so fast forward to dinner. I made bulgur with tomato paste and spinach, grilled veggies and a veggie burger with mayo.
The vlog is on my Dutch channel, but I subtitled it so you can watch it if you like:
Wednesday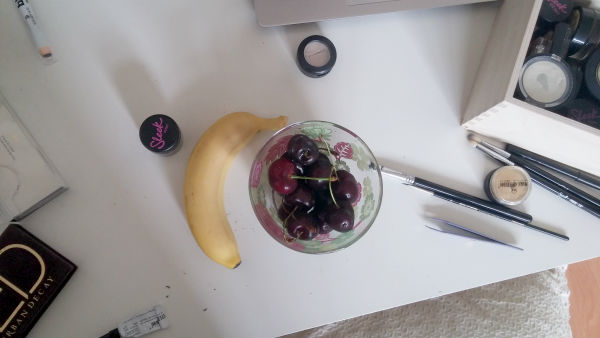 Wednesday was one of those days when I really struggled to focus and get things done. I kept procrastinating and everything took way longer than it should have. Ah well, it happens. I played around with makeup for a bit, then had a fruity little snack.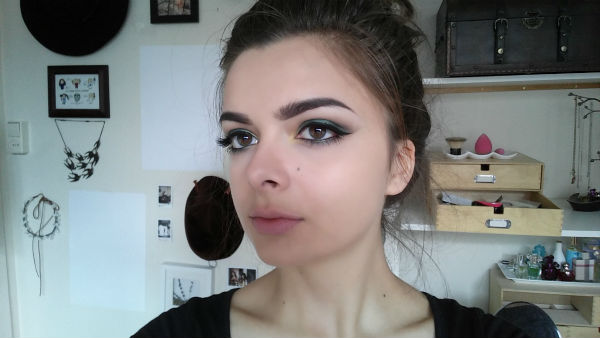 The finished look!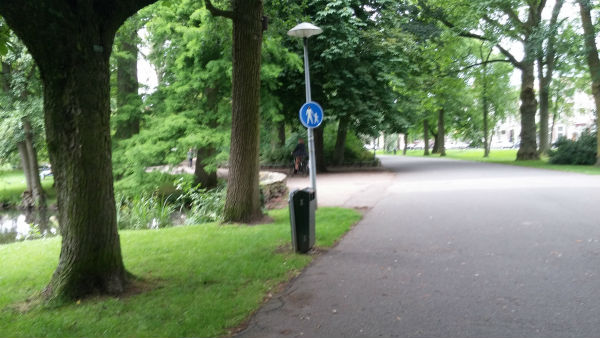 I decided to take a brisk walk to get me out of that rut. It didn't really work but I really enjoyed it and did feel a lot better afterwards, haha!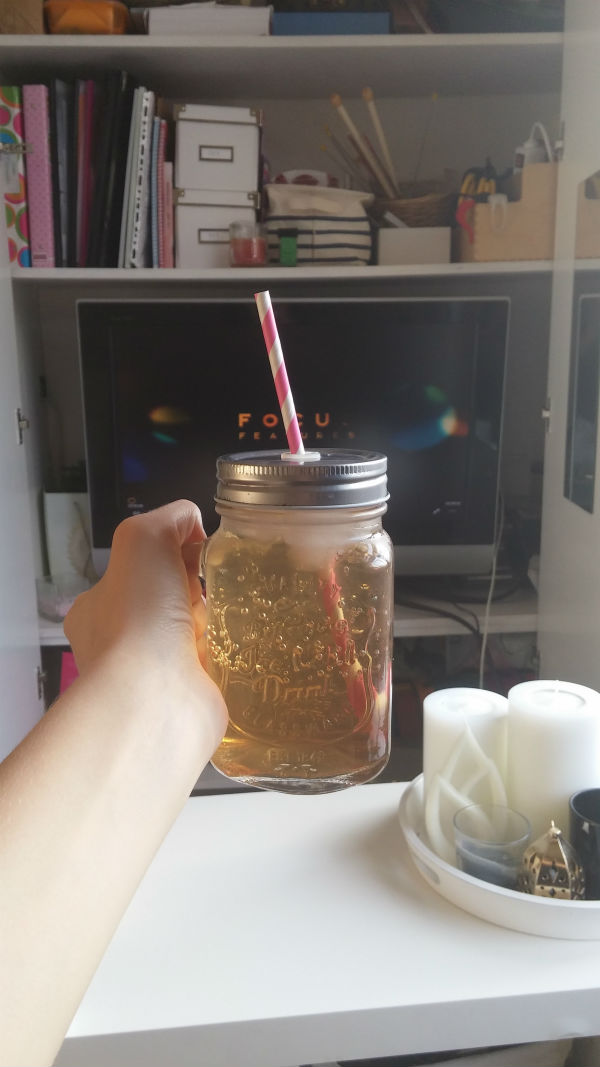 In the evening I made myself some iced tea and watched Anna Karenina to take a good look at Keira Knightley's hairstyles in the movie. Often when I get requests for Beauty Beacons videos, I film the video first and then watch the movie afterwards when it has sparked my interest, which is of course a very silly thing to do, so this time I decided to watch the movie before I filmed the video.
Thursday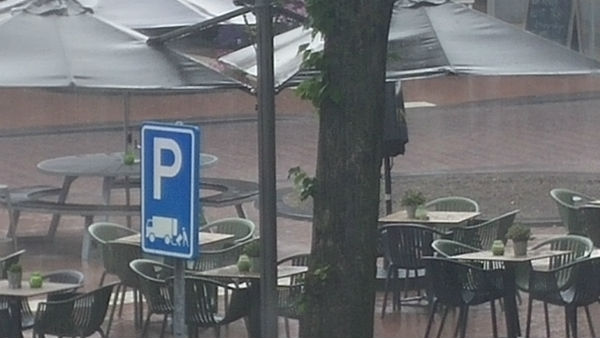 Storm alert! We'd had a couple of warm days and that always means storm in the Netherlands. Thursday's was a bad one!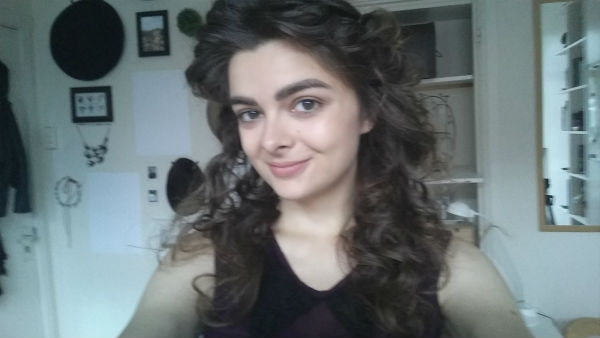 I filmed the Anna Karenina video. As you can see the eyebrows don't look as good in real life, haha! The magic of a DSLR camera…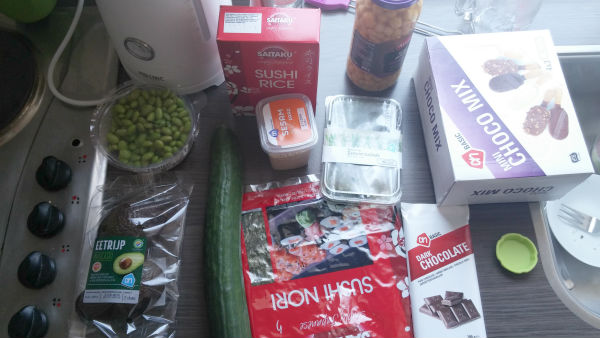 When the rain stopped for a bit, I quickly went to the grocery store to get me some ingredients for dinner. My friends were coming over for Dungeons & Dragons and I made sushi bowls.
Our DM told us he'd gotten a PhD position in Ireland and would be moving there after summer, so we'd have to figure out what we wanted to do with our D&D group. We agreed to continue playing in a slightly different setting, which I'm very happy about as I really didn't want it to end. Seriously though, if any more of my friends move to Celtic countries I'm going to go mad. It's not even funny anymore.
Friday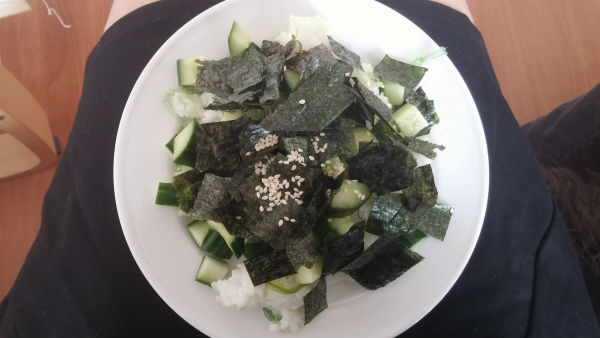 On Friday Robbert and I slept in for a ridiculously long time, then had the leftovers from the sushi bowls for lunch.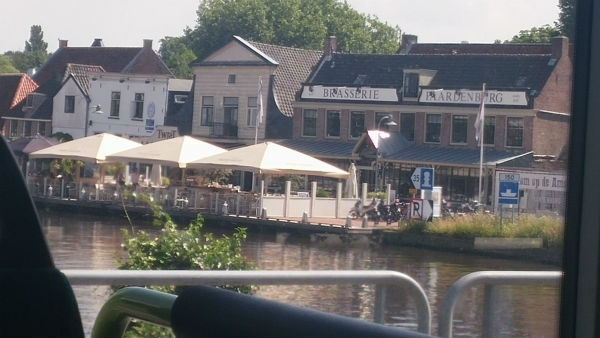 I headed back to my parents, then met up with my friend Annick who texted me to ask if I wanted to go to IKEA. I'd actually been nagging Robbert to go with me for a while now and he'd always replied I'd better go with Annick, so this was a funny coincidence. Of course I went!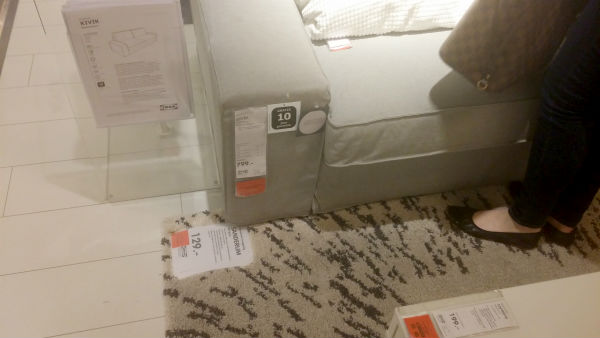 I fell in love with the Kivik sofa. No idea how I've never noticed this one, but suddenly it was there and I knew I wanted it. I've been lusting after the Ektorp for years, but this one is a lot more neutral and less feminine, and I think it would go better with the interior style I have in mind. Now all I need is an apartment, haha!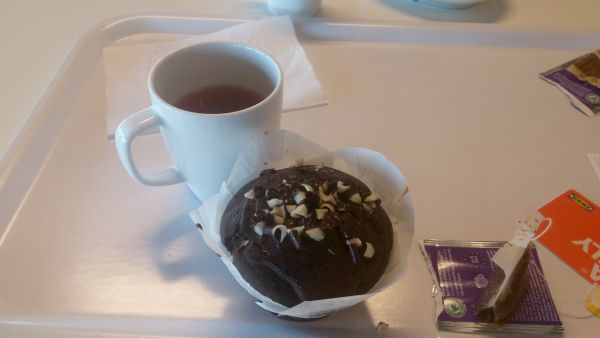 We had some tea and something sweet, and then headed back home.
So that was my week! I hope yours was good as well, and let's make this one even better.