Sushi Bowl | Vegan Recipe
Sushi is one of my favourite things to eat, especially when I go out. I love ordering a bunch of different kinds and getting all the different flavours. Raw fish isn't really my thing though, so I always go for the vegetarian options, of which luckily there are plenty. I also love making my own sushi at home, but everybody who's ever done it will know making sushi takes so-much-time! Therefore, today I'm bringing all you fellow lazy sushi lovers an alternative: a delicious, vegan sushi bowl. All the perks of sushi, but way less hassle!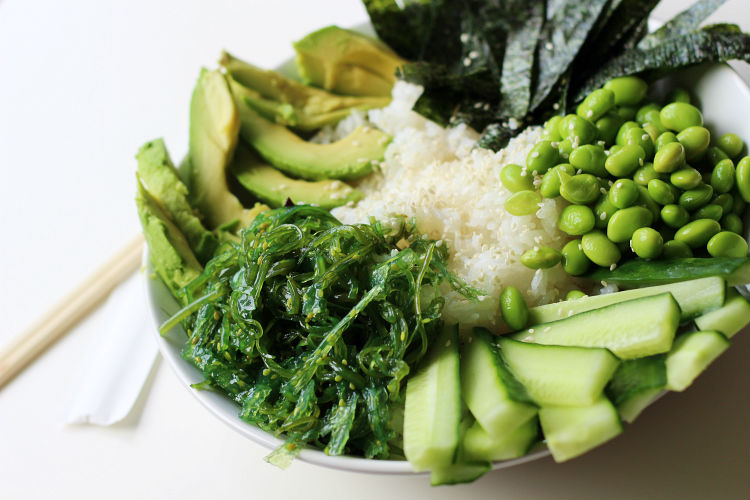 Ingredients
500g sushi rice
10 tbsp vinegar
2 tsp sugar
2 tsp salt
2 avocados
1 cucumber
175g soy beans
125g seaweed salad (chuka wakame)
3 nori sheets
Soy sauce
Wasabi
Sesame seeds
Serves 4.
The fun thing about this dish is you can literally choose whatever toppings you like. I went for these since they are my favourites, and they work amazingly well together. The measurements are again something you can alter to your taste or convenience, what's listed here are generally the sizes of the packagings my ingredients came in.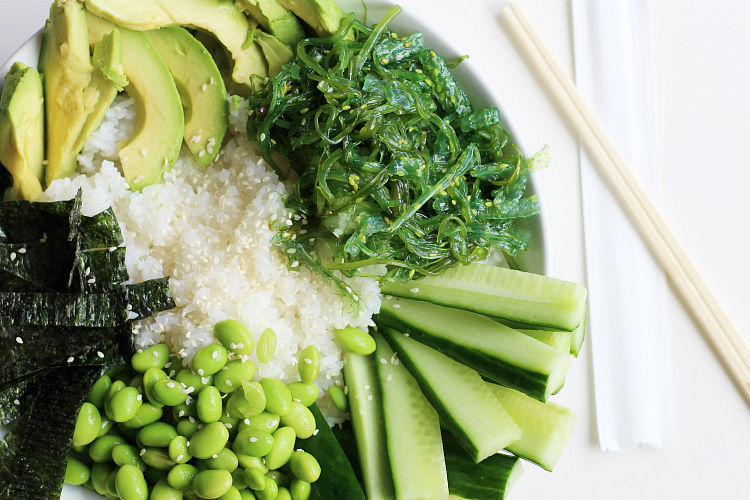 Start by preparing your sushi rice. Be sure to follow the instructions on your packaging because they tend to differ a little, but generally you cover 500g of rice with 700g of cold water in a pot. Bring to a boil and allow to cook for 10 minutes. Then turn off the heat, and leave the rice to rest with the lid on for 15 minutes. Do not take the lid off during this time!
Meanwhile, prepare your marinade by combining the vinegar with the salt and sugar. After the 15 minutes have passed, pour the marinade into the rice and carefully stir in. Don't over-stir or the rice will lose its stickiness.
Then all there's left to do is to cut your vegetables and nori into strips, fill a bowl with rice, and place all the remaining ingredients on top. Sprinkle some sesame seeds on top, and serve with soy sauce and wasabi.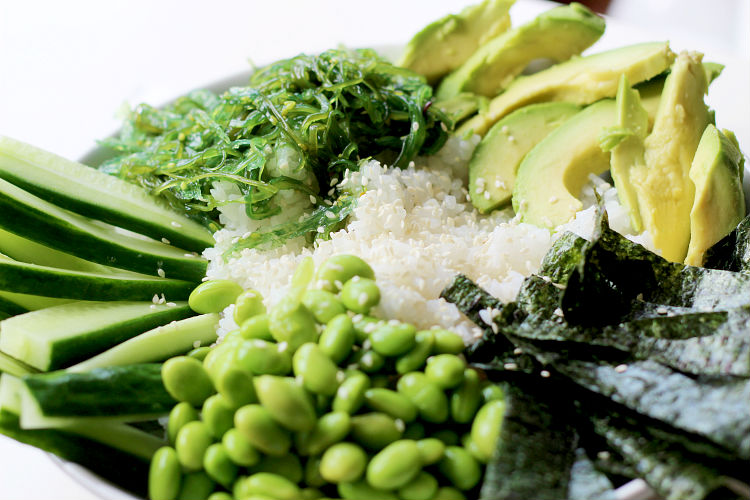 Guys, this is so delicious and so healthy! It's one of the pricier dishes I've done, but it's not too bad considering this will feed at least 4 people. And the taste is so worth it! If you like sushi, I strongly encourage you to give this a go at home.