Grilled Nectarine Bulgur Salad
I love stone fruits. They are my absolute favourite type of fruit, and the highlight of summer in my opinion. I'll eat so many of them that I'll be sick and tired of them by autumn and done with them until next year, haha! I haven't reached that point yet this year, but I am always looking for new, exciting ways to enjoy stone fruit. This super simple salad with grilled nectarine is delicious and the perfect thing to eat when it's hot out. It's made up of all soft, light flavours that mix incredibly well. If I explain it weirdly, it's a caprese salad with nectarine, rocket and bulgur. But perhaps it's best if you just keep reading and give it a shot 🙂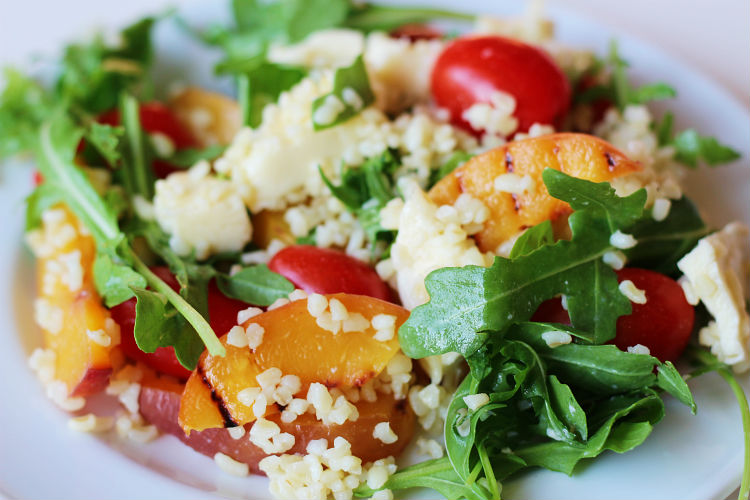 Ingredients
1 cup bulgur
2 mozarella cheeses
2 nectarines
200g cherry tomatoes
75g rocket
Fresh basil
Balsamic vinegar
This amount serves 2 or 3 people.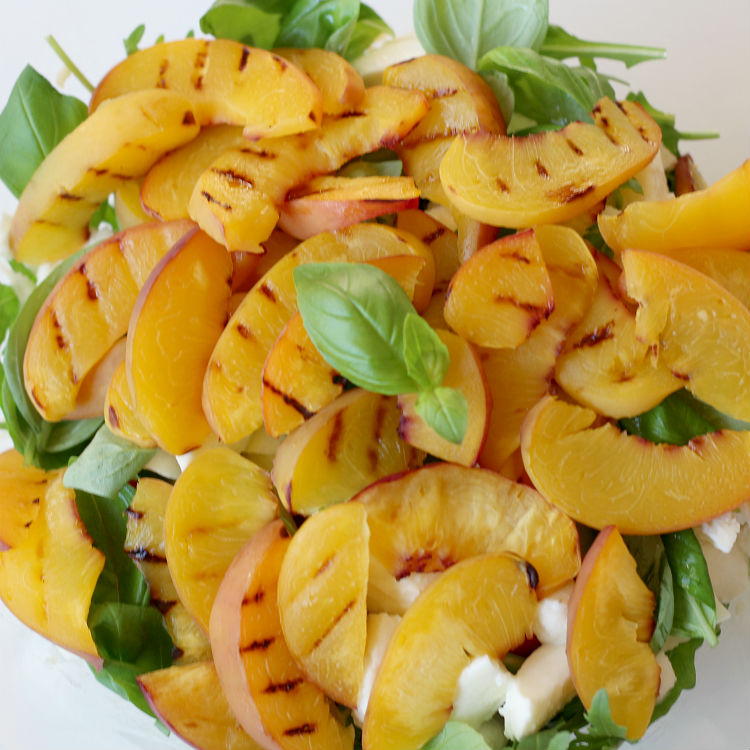 Start by cooking your bulgur according to the instructions on the package. I just cook mine until it looks done, then I try it and decide whether it needs to cook for any longer. I'm an improvising cook, haha. Be sure to add a good pinch of salt while it's cooking! Drain your bulgur, then either let it cool down or run it under cold water in a sieve.
Cut your nectarines into slices, and grill them on a grilling pan for a couple of minutes until they soften, caramelise slightly and get those beautiful grill lines.
Then it's just a matter of cutting the mozarella into cubes and the cherry tomatoes in half, and adding the nectarines, rocket and basil. Drizzle a little balsamic vinegar on top to finish the dish, and you're ready to serve!
A super simple recipe, but it's a salad, after all 🙂
This is absolutely perfect for those warm Indian summer evenings. The nectarine becomes extra sweet through grilling, the basil and balsamic vinegar set it off nicely, bulgur completes the dish, and mozarella + tomatoes are always a good idea. I love this salad and will be sure to make it again, while necatrines are still available. Bon appetit!