Halloween Came Early | Loepsie's Life
Hello my lovely readers!
I hope you're having a great day so far. It's time to dive into my phone's camera and look back at what my week has been like. I got to do some very exciting things this week!
Monday
I spent most of Monday at Robbert's, doing my administrative work, then I went home to my parents and did some more administrative work. What a day! 🙂
In the evening I packed up my jazz shoes and headed to dance class. I'm so happy it's started again, I'm really enjoying dancing and I missed it over summer.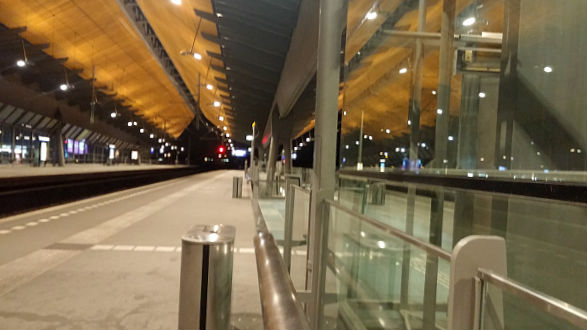 Time to go home to Utrecht! It's going dark a lot sooner now, not too long ago it was still light when I stood here at night. I've started carrying bike lights in my bag again now 🙂
Tuesday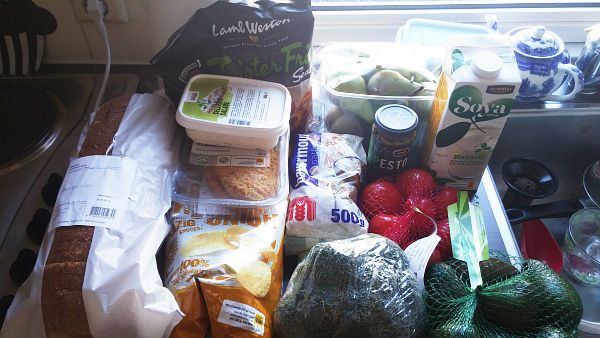 Morning! Tuesdays are for chores and errands, always. So it's time for a grocery haul! I got bread, curly fries, celery salad, veggie schnitzels, cheese & onion crisps, pears, oats, pesto, tomatoes, broccoli, soy milk and avocados.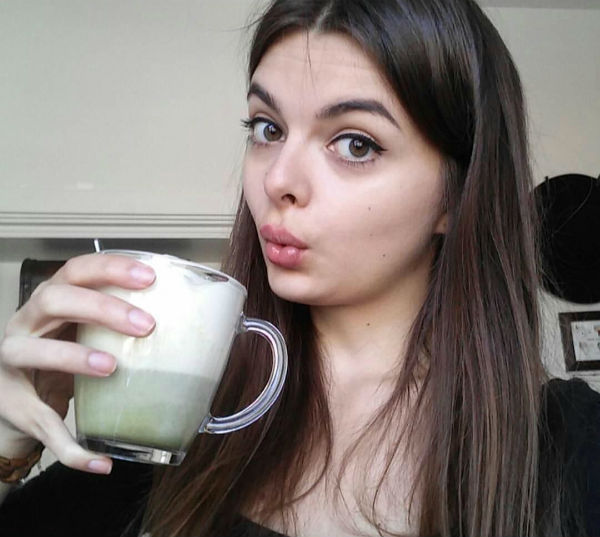 After cleaning the house I needed a little pick me up. Matcha latte it is! I love this stuff so much. It tastes amazing and gives such an energy boost.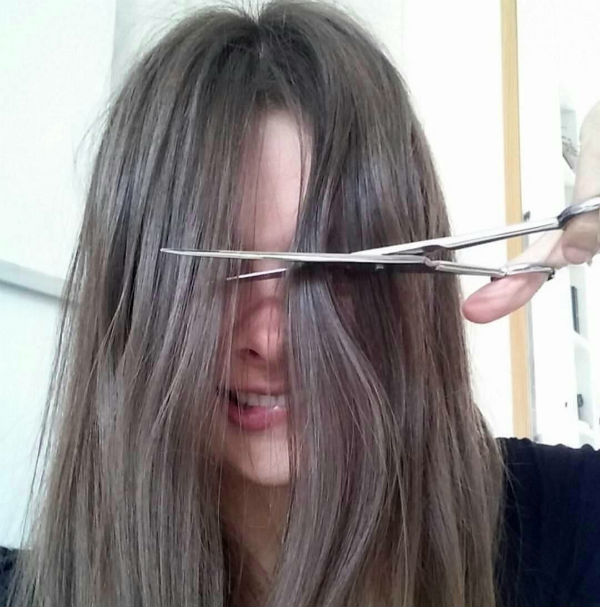 Then, I decided I just couldn't wait any longer. I was itching to finally cut my bangs, so I (quite impulsively) went for it. I watched a bunch of Korean see-through bang tutorials, set up my camera and filmed the whole process. I was so nervous!
This is all I cut off in the end. Who knew cutting so little hair off, could have such a huge effect.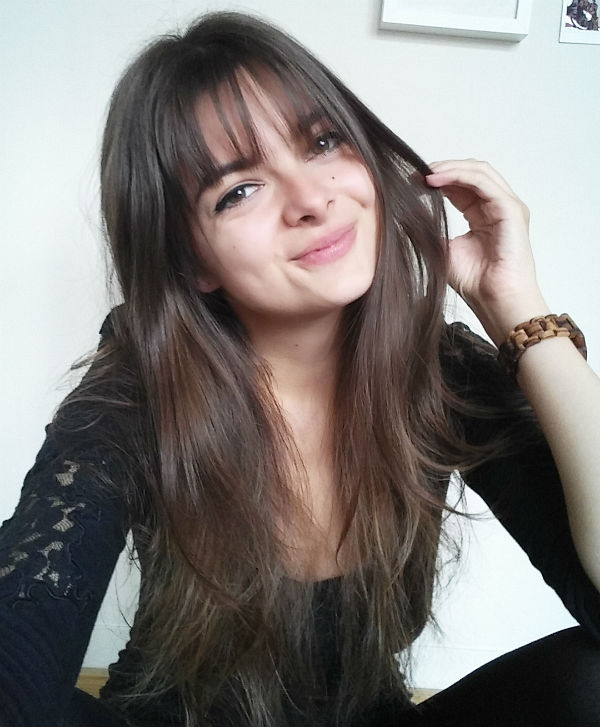 I LOVE how they came out! After a few days, my hair did bounce up a little more so they look a tad shorter now than they do in this photo. I'm glad I left them quite long, they still look good now that they've bounced up. I'm still trying to figure out the best ways to style them and what to do with them overnight so I don't wake up with crazy hair. Will do a video once I figure everything out!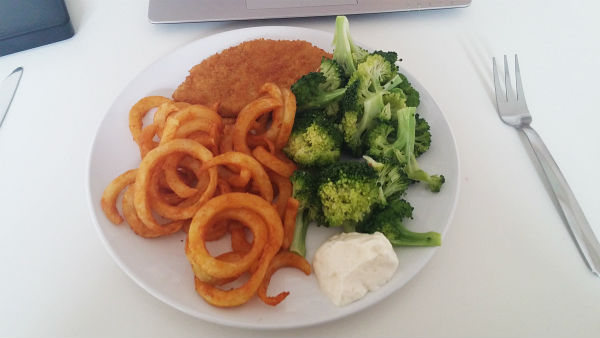 I didn't feel like cooking something complicated, so I made myself a simple meal of curly fries, veggie schnitzel and steamed broccoli.
Robbert came over in the evening, and we watched the first episode of American Horror Story season 6. We're not quite sure what to think of it yet. I personally found last season really disappointing and we've agreed to not watch the rest of this season if it doesn't get better fast, haha.
Wednesday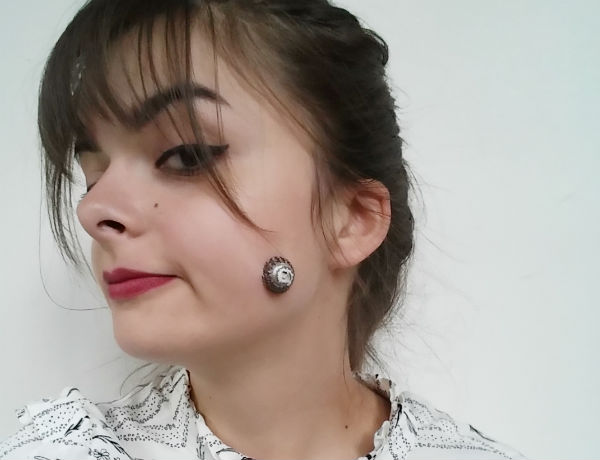 After doing some filming & editing in the morning, I went into town to buy a bunch of stuff I need for my Halloween videos. I really want to do a Halloween tutorial every Sunday in October, and I needed a few props. I found everything I was looking for in one go, yay! When I got home I wanted to see whether I could stick a shell to my face using lash glue. It worked, but I think it made a vacuum at some point because I had a big purple circle on my face when I took it off, haha!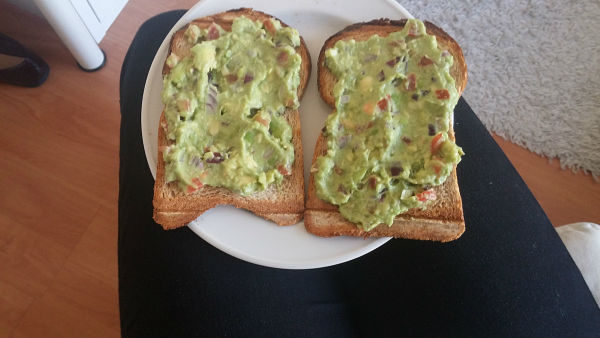 Chunky guac on toast for lunch! My fav 🙂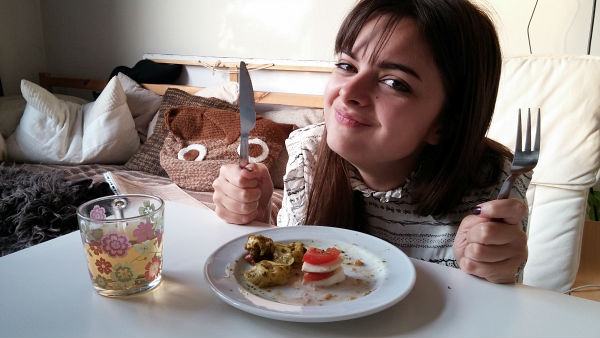 Later that day my friend came over for dinner and D&D. Robbert and I cooked up an Italian meal of tomato-ricotta stuffed tortellini with pesto and sun dried tomato, and a caprese salad.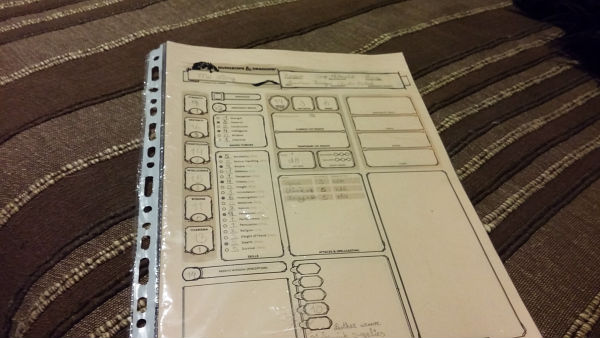 Dungeons & Dragons! We had our first proper go at the pirate campaign, and despite some technical difficulties it was loads of fun. I'm very happy the whole digital playing thing works!
Thursday
On Thursday, PMS hit me hard and I sat in a corner moping all day. Pretty much. It happens to the best of us, hahaha! Poor Robbert though, he got the full blow 🙂
Friday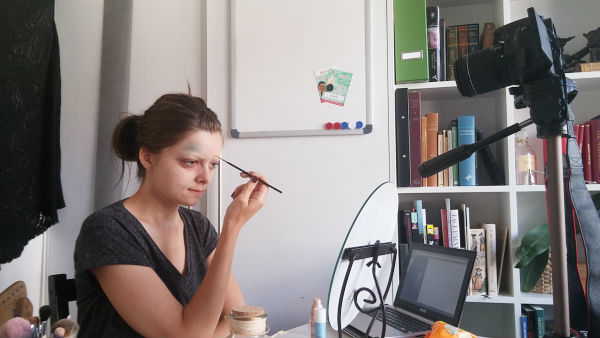 I reserved all of Thursday for filming my first Halloween video. These always take ridiculously long to do, and I was glad I didn't have to do anything else this day as I was absolutely exhausted after we finished filming.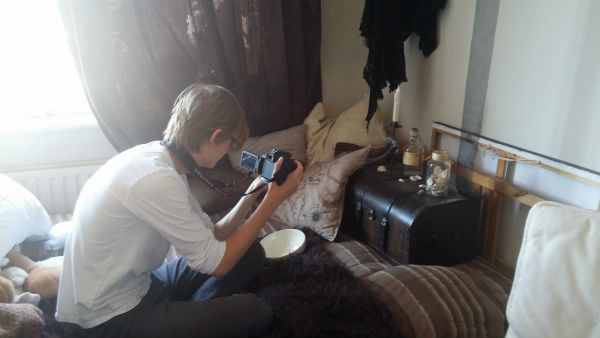 Robbert helped me film the intro. I'm very happy with how everything came out! Now it just needs a lot of editing and it'll be all ready to go up on Sunday 🙂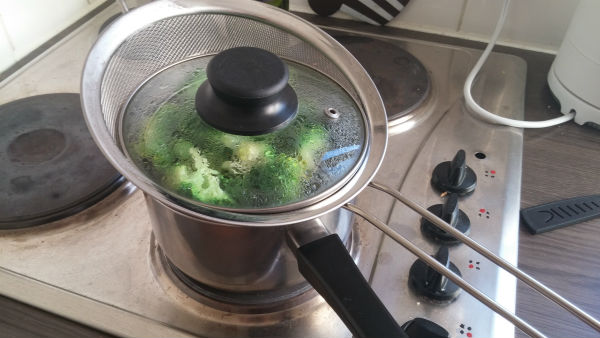 Robbert went home after he'd helped me film, so I prepared a small dinner for myself and took it nice and easy the rest of the evening. I watched Max Max: Fury Road and was very, very confused. Someone must've had the time of their lives designing those visuals.
Saturday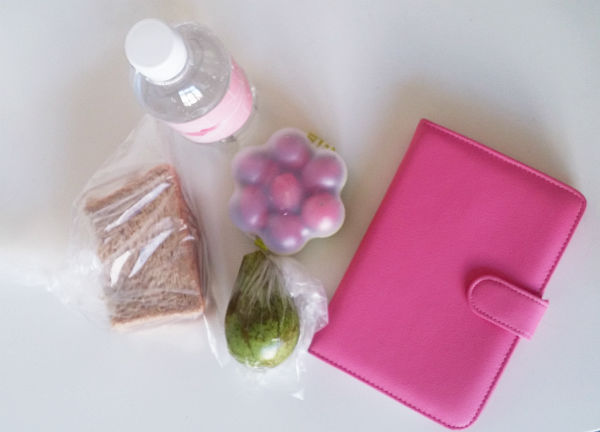 I was super excited all week to head out to Amelisweerd again on Saturday. So I packed some food, water and a book, and headed out.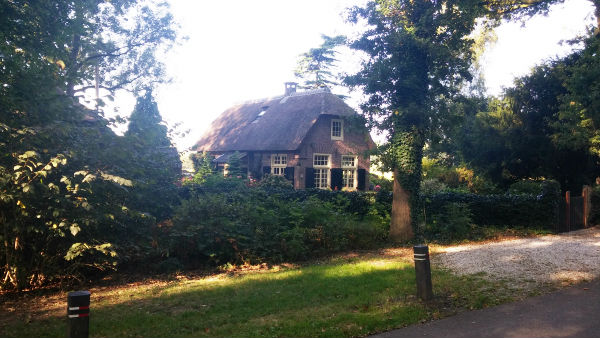 It's so so so beautiful here! There's so much more left for me to explore, I'm so happy I found this place. Look at this adorable farm house!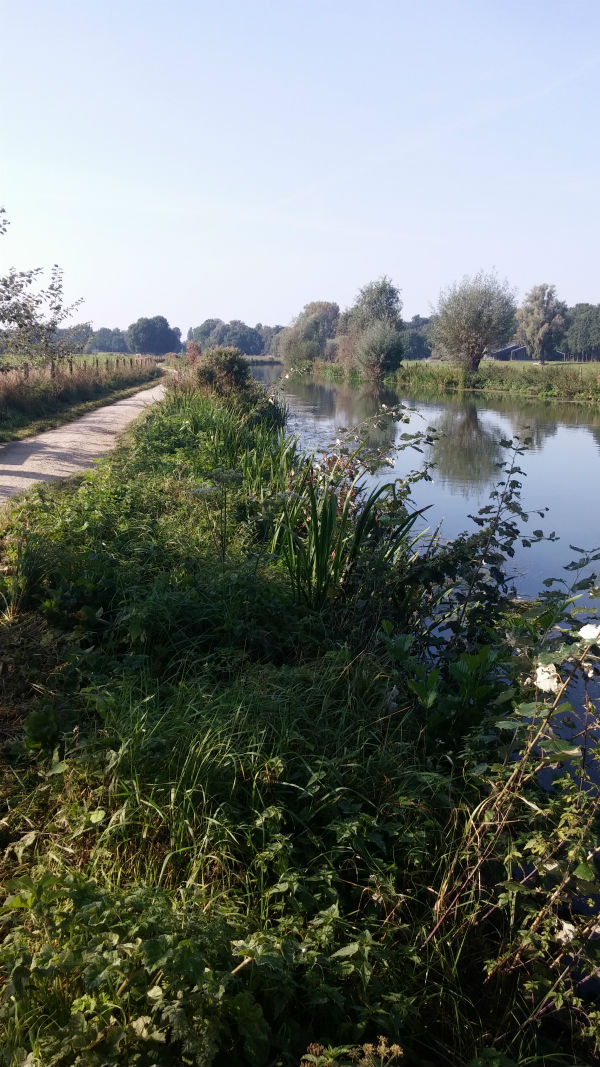 I took a completely different route this time, which was absolutely gorgeous. The weather was amazing as well so I thoroughly enjoyed my walk. I sat down on a bench at the end of this road and read a story out of Dangerous Women, which I'm currently reading. Bliss!
Afterwards I headed to my parents', and then into the city centre with a friend to do a little shopping and get some tea.
Sunday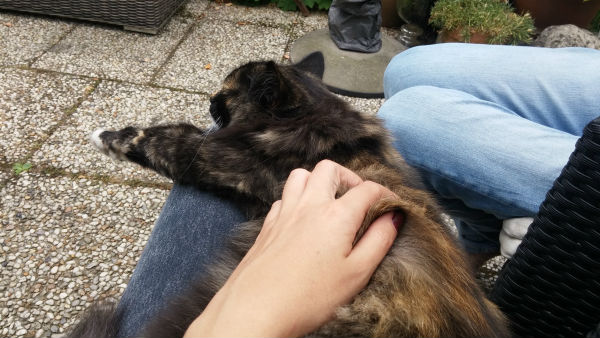 Sunday morning I got into a writing flow. The best thing to happen to a blogger! I wish I had them more often, haha. Anyways, I typed up a bunch of blog posts, then hopped on my bike and headed over to Robbert's. The weather was still amazing so we had some tea in the garden. With the fluffy cat.
We both tried to do some work later and failed, as scouting took over. Some things needed to be arranged and by the time they were, it was time to start cooking dinner.
And that was my week! I had my ups and downs, but generally it was a really good week. This week is super exciting as I have a lot of fun stuff planned. You'll see all of that next week! Have a good one, guys <3