Batiste XXL Volume Dry Shampoo
Dry shampoo has become a complete staple in my life, I always have at least one can in my hair drawer and I love trying out new kinds. So far, Batiste dry shampoo is my favourite. I love that their basic dry shampoo does what is expected of it, nothing more and nothing less. It removes the greasy look of hair that could use a wash, but never gets sticky or crunchy or "dirty-feeling", like some other brands do. I recently got sent a can of the new and improved Batiste XXL Volume dry shampoo, and as I love my hair big of course I had to give it a try and let you know what my thoughts are.
Volumising dry shampoo is, in my experience, the kind that gives that dirty hair feeling the most. It builds a layer around the hair that makes it look full and voluminous, but impossible to run your fingers through. I'm willing to accept that feeling for one day, but it always makes me very eager to wash my hair ASAP. I'd really love to find a dry shampoo that gives volume without the dirty feeling. Could this be it?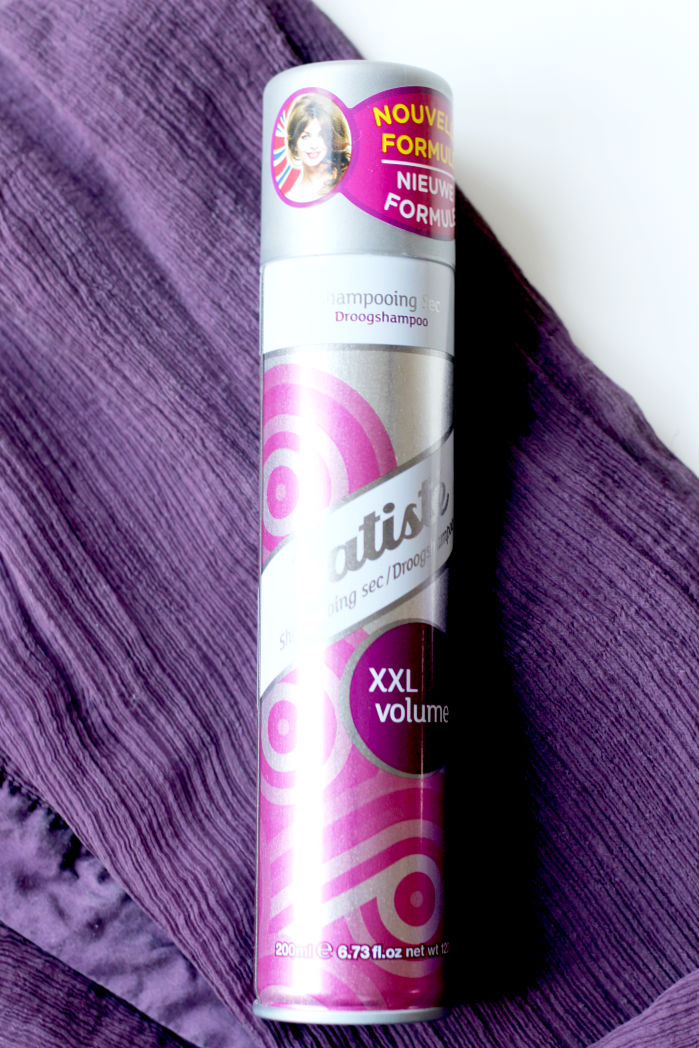 Batiste dry shampoo comes in a 200ml spray can, but the formula itself is a white powder.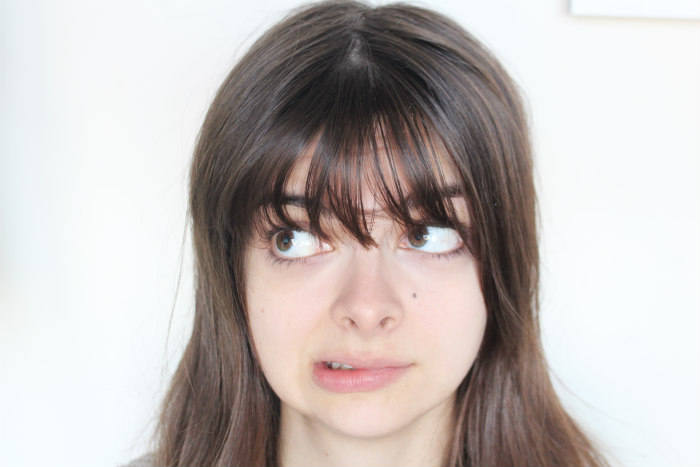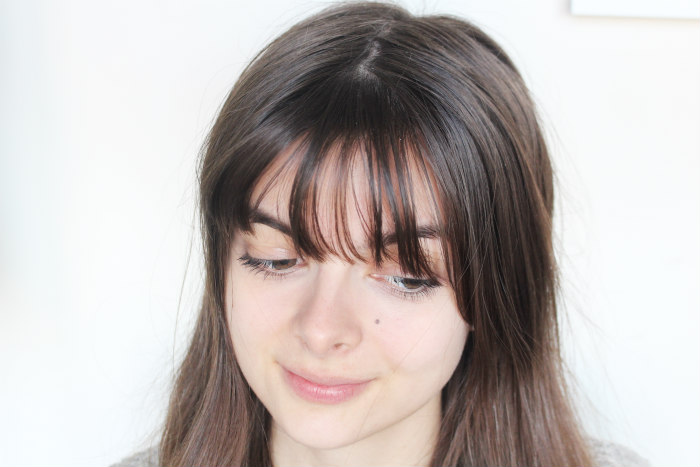 Before. I let my hair get nice and greasy to put this dry shampoo to the test. It shows the most in my bangs, but you can see the rest of my hair looks limp, stringy and shiny. Not a nice look, give me that quick fix!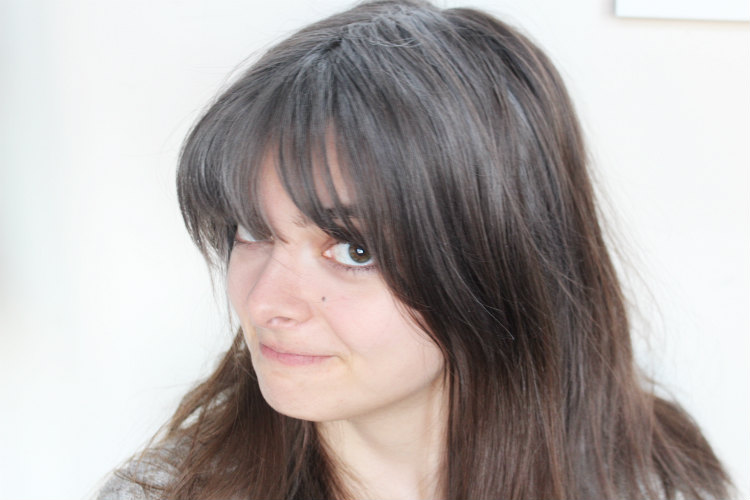 Well, hello white cast. I don't feel like I used an excessive amount of product, or even a lot, but the white cast is real. I sprayed it on top of my head, on the hair on my temples, on my crown, then flipped my head upside down and sprayed the bottom of my head. Next step: trying to blend this in. The white does get a little bit less prominent as it soaks up oil from your hair.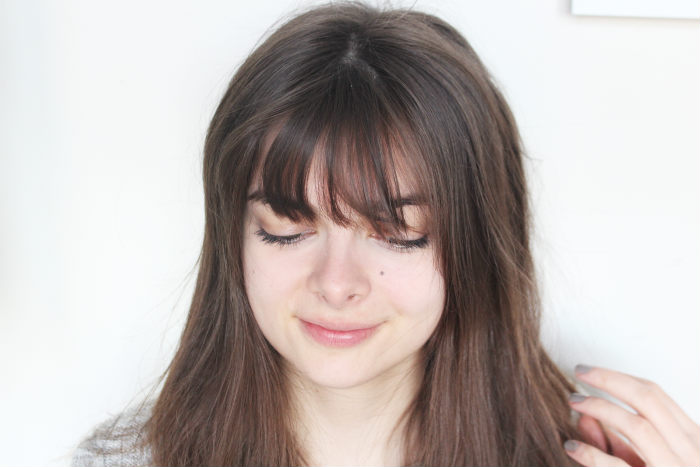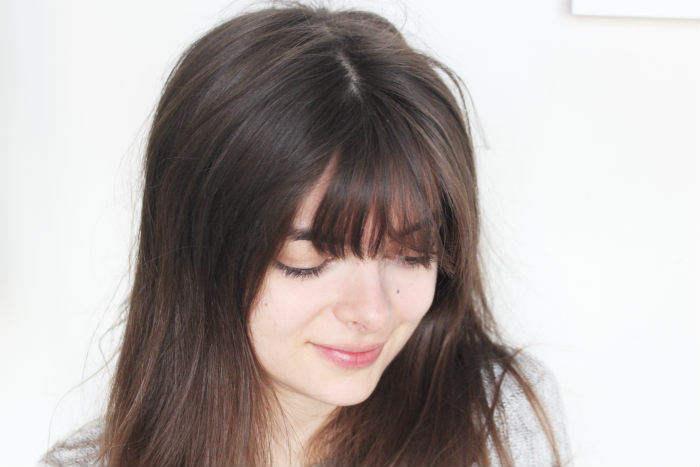 Success! It takes a bit of work but it's definitely possible to get rid of the white cast by massaging the dry shampoo in and brushing the hair out. My hair looks a lot fresher than before and there's definitely a lot of volume. My hair also looks unnaturally matte, but I'll take that. Better than too oily.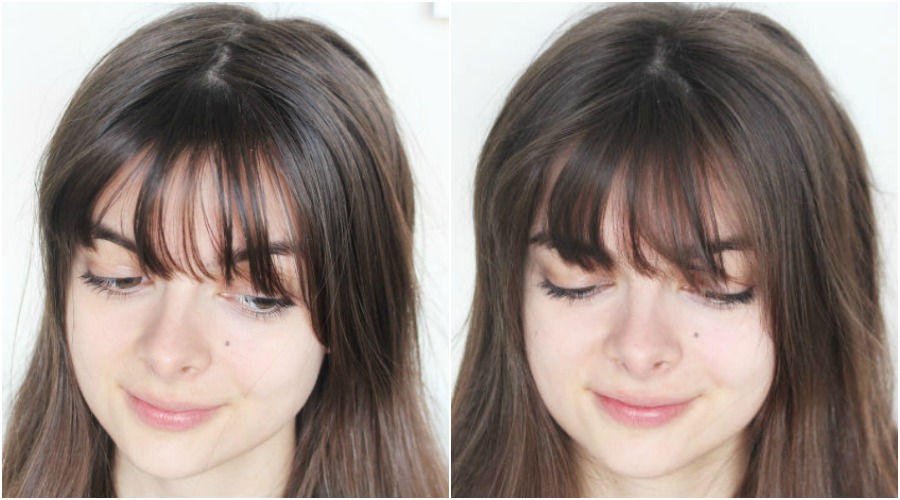 A side-by-side of the before and after. Here you can clearly see the difference in volume, wow! My hair looks almost twice as big as before and much more presentable, I love it.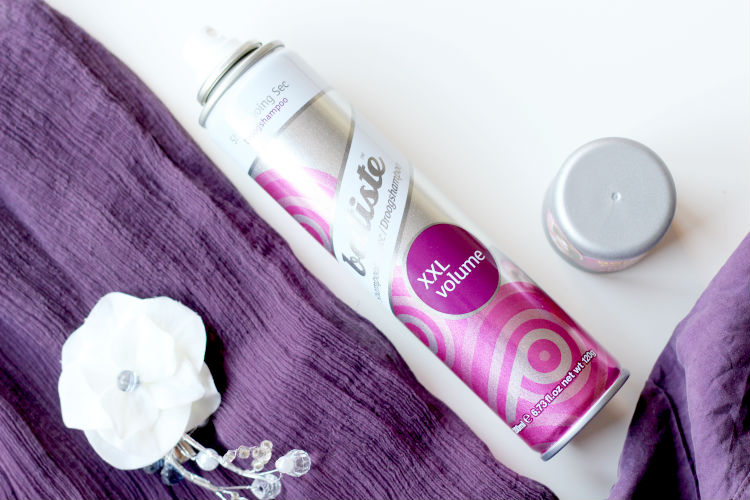 So, is this the miracle worker I was hoping for? Not really. The white cast is quite intense, and although you can work with it, is does mute the colour of dark hair a little bit. It also does give a little bit of that dirty feeling I wanted to avoid. I guess that is impossible to avoid, as the volume does have to come from something. I do have to say that this is the most pleasant volumising dry shampoo I've tried, in terms of being able to run your hands through your hair. It's not as stiff or sticky as other volumising dry shampoos, while delivering big volume.
The smell of this dry shampoo is pleasant and not too strong, unlike the Batiste Blush one I've tried. I really like the Batiste XXL Volume dry shampoo! As always with Batiste, it does wha's expected of it. It's a nice basic volumising dry shampoo that I'd definitely consider repurchasing when it runs out.